Last Updated on June 10, 2022
The 1960s was an exciting and innovative decade. For many, they fondly recall these times as the Wonder Years. From music, pop culture, to design, people then could agree that the events from the 1960s helped shape who they are today.
Rock 'n' roll and its subgenres emerged, giving rise to a new trend in the music industry. Man finally stepped into space. Fashion got into high gear with brightly colored mini skirts and other psychedelic clothing. Everything was 'groovy': from peace signs, daisies, Volkswagen buses, to graffiti – this decade had it made.
For those who want to relive the trippy 60's OR simply enjoy them in their latest retro projects, here is a collection of totally groovy 1960s style fonts.
Groovy 1960s Style Fonts
1. Articulat CF
Articulat CF is a 60s font with a modernist Swiss style. Built to be strong, versatile, charismatic and legible. Use it for a hit of timeless mid-century boldness.
2. Magic Hour
CA Magic Hour is a 60s font from a time from which we could learn a lot today. Optimistic and straightforward, it will speed up your designs.
3. Let's Jazz
Let's Jazz is a playful 60s font inspired by iconic mid-century American advertising and lettering. There are two versions, each with more than 450 glyphs, including some neat ligatures and alternates, plus the old style bouncy numerals.
4. Santoro Script
Santoro Script is a fun, happy typeface created with a winning attitude that adds a spontaneous, friendly feel to any design. This 1960s font contains at least three versions of every letter and Stylistic Alternates and ligatures.
5. Turismo CF
Turismo is a 60s font inspired by midcentury motorsports, technology, and business. Designed for stunning logotypes and gripping headlines, it combines strong rectangular shapes with sloping, elongated curves.
6. Jassin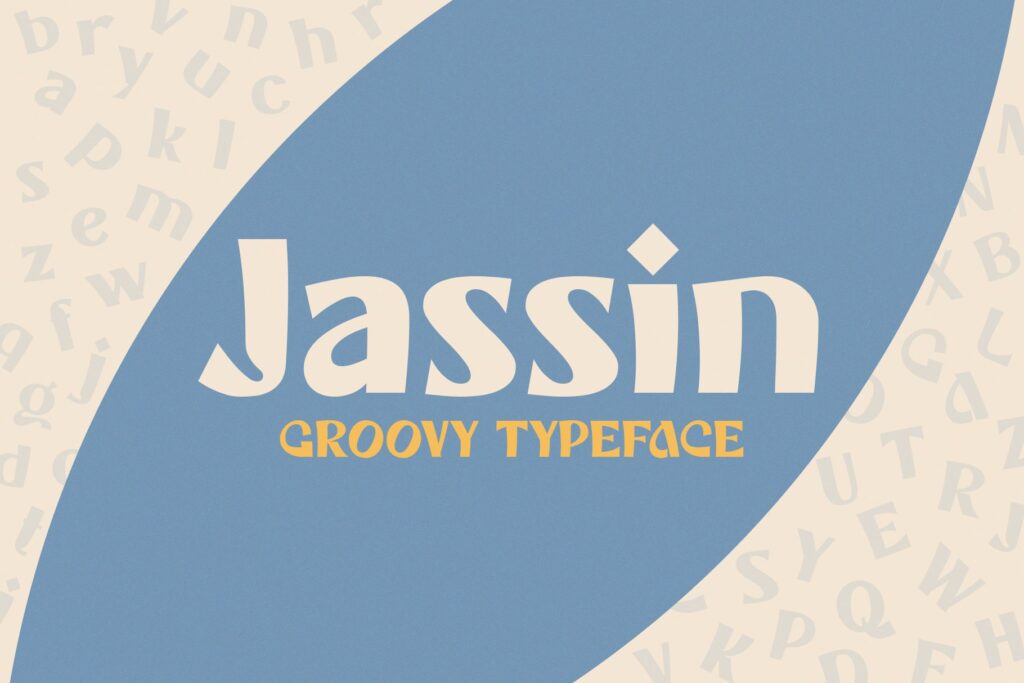 Jassin is a fun and groovy typeface with a bold personality. Perfect for branding, headlines, social media, advertising, packaging, posters, t-shirts, editorials and much more. Its vintage feel evokes the carefree and whimsical vibe of the psychedelic era, allowing you to craft impressive looking designs.
7. Wanderlust – Soft Vintage Typeface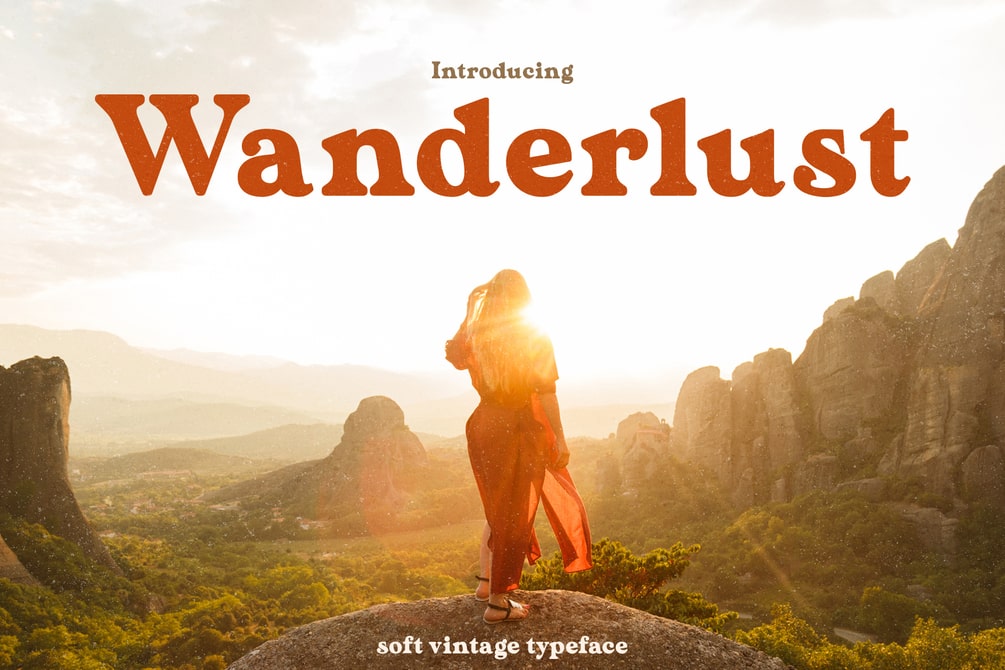 Wanderlust is a beautiful vintage soft vintage typeface. Wanderlust is a very versatile font, covering a wide range project types, from wedding invitations, to bold magazine imagery, to branding, poster design and so much more.
8. Nelson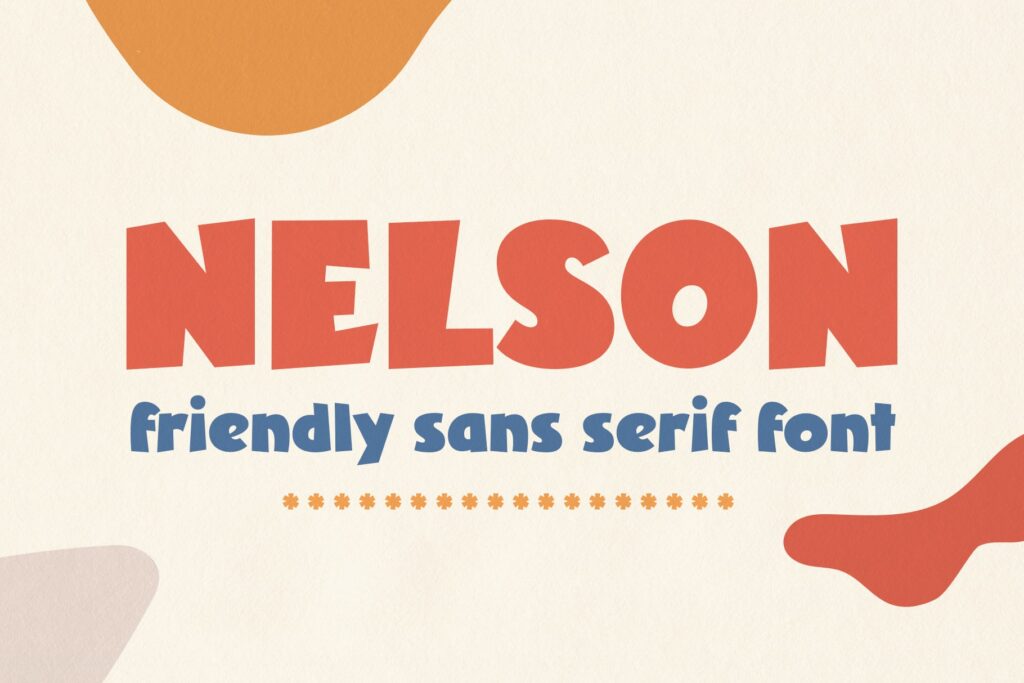 A bold typeface that is fun, playful, and laidback. Nelson will bring a smile to your face every time you use it. Nelson is perfect for children books, greeting cards, signage, user interfaces, package design, branding, and much more. Its chubby clean letters looks simple, modern, and expressive. A must have for your digital asset toolkit.
9. Surreal – Psychedelic Typeface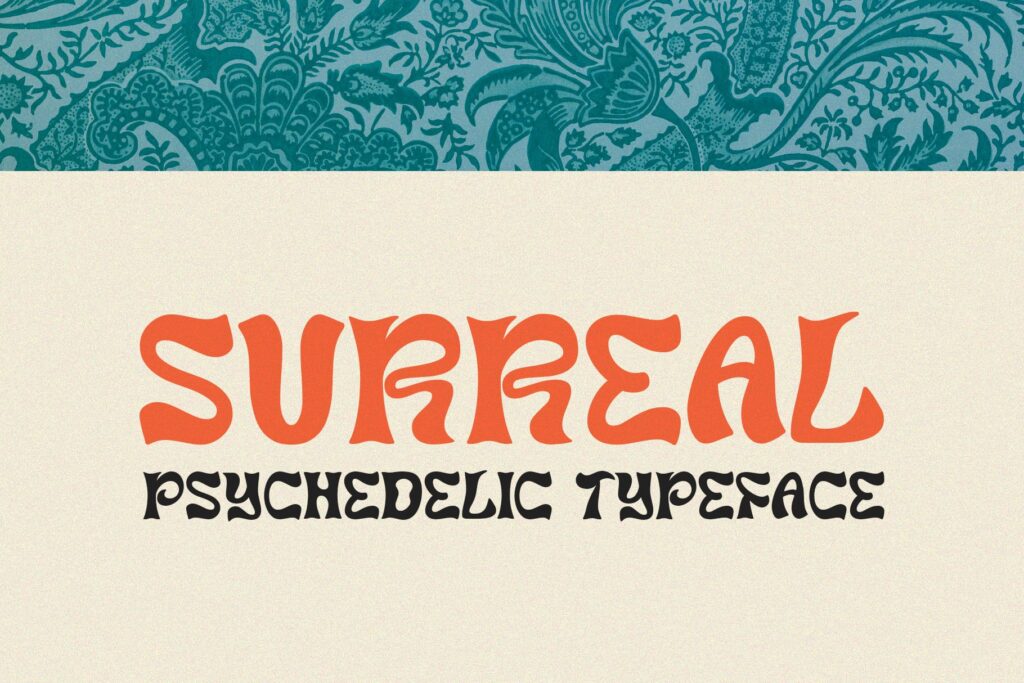 Surreal is a hand drawn psychedelic font perfect for groovy posters, experimental artwork, and rad design projects. It was inspired by the psychedelic movement of the mid 60's. Since this one of-a-kind typeface is not seen everyday, your design projects are bound to grab the reader's attention.
10. Citro
Citro is a bold typeface based on retro hand-painted paper signs primarily seen in grocery stores from the 1920s through the 1970s. It features inconsistent baseline and cap heights so as you type the characters seem to dance.
Citro is fun and not too serious. It's perfect for both vintage-inspired and contemporary branding, marketing, packaging, and much more. If you're looking to create a bold impact with a retro flare, then Citro is for you!
11. Kool Beans 
Kool Beans is a 1960-70s inspired type that embraces the groovy psychedelia era. This font is perfect for any project that requires an authentic retro feel. Kool Beans can be used for magazine covers, social media posts, quote posters, book covers, merchandise, websites, advertising, branding, and more. Kool Beans comes in 2 unique styles, solid and outline. You can use both of the fonts to make your designs come to life by giving them a 3d feeling.
Test this font by typing here
Test this font by typing here
12. Mystery Quest Pro
This fun and quirky typeface is perfect for retro projects that demand attention. Funky with a side of mystery, it's great as a banner, header, or logo.
Download Mystery Quest Pro Typeface
13. Atomic DooDads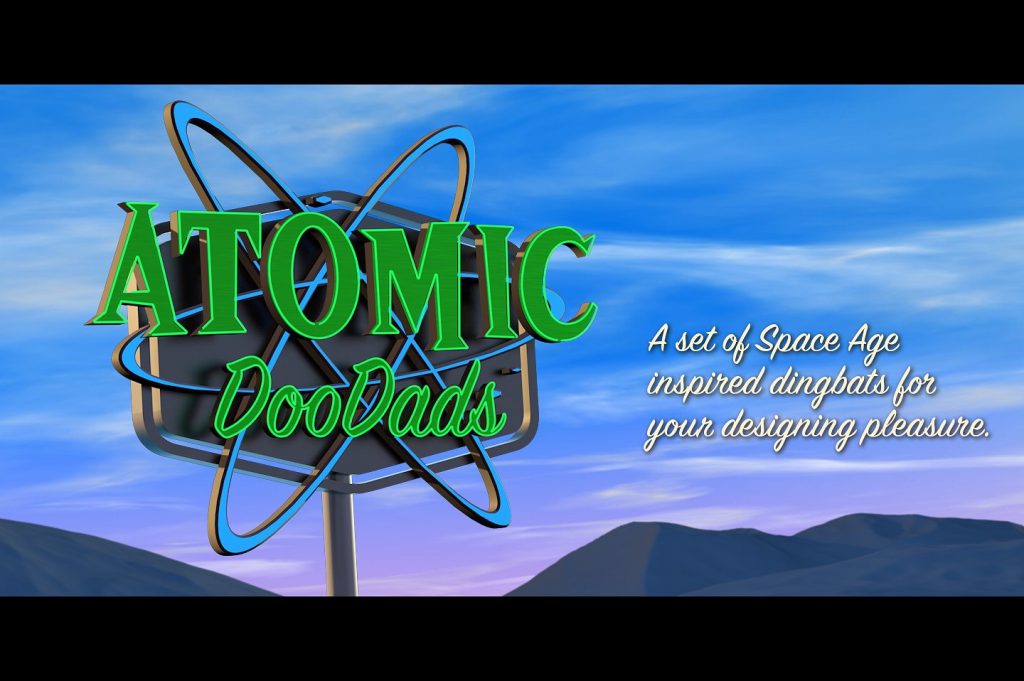 The 1960s were big on science fiction. So go experiment with your own space age-inspired projects using this blast-from-the-past typeface – it's outta this world!
Download Atomic DooDads Typeface
14. Griffy Pro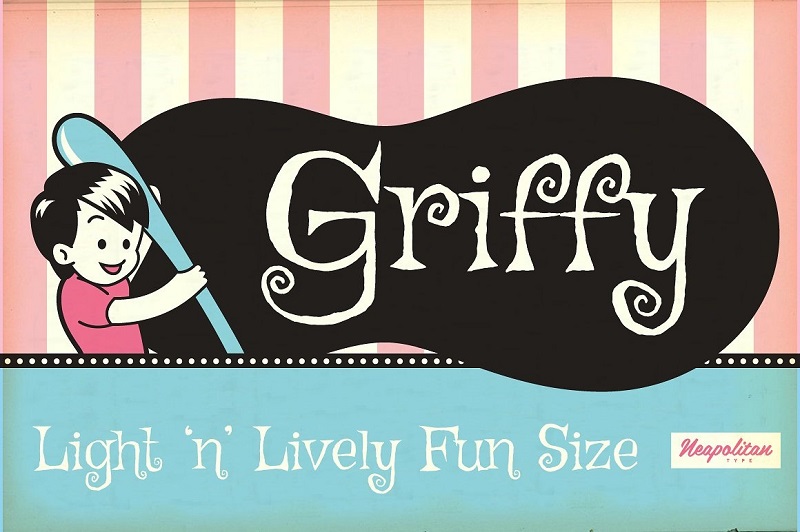 Remember your favorite ice cream parlor? Reminisce about the good ol' days with this (slightly crazy) 1960s style font that's sure to take you – and your audiences – back.
15. Loyola
Want something simple yet eye-catching for your vintage works? Be sure to add this happy typeface to your collection.
16. Superb
Want to make your latest design look really psychedelic? Add some magic with this 60s-inspired real brush pen script that's sure to delight.
17. Jumbuck Sans
Script and Sans Serif just had a font baby – and this one makes crafting easy as pie for every designer. Created with minimal points and smooth curves, this one would be a dream to add to any project.
Download Jumbuck Sans Typeface
18. Tuesnight
Breathe life to your font collection using this dynamic typeface with just a hint of contemporary accent. Perfect for projects that want to spell out p-a-r-t-y!
19. Chez Moustache
Based on Irma La Douce film opening titles, this 1960s style font has dozens of stories to tell. But first, you need to download it. Just imagine the possibilities…
Download Chez Moustache Typeface
20. Sundowners
This retro font will look groovy on either vintage or modern works. Don't be fooled by its fun, playful curves: this typeface can do it all.
21. Badmood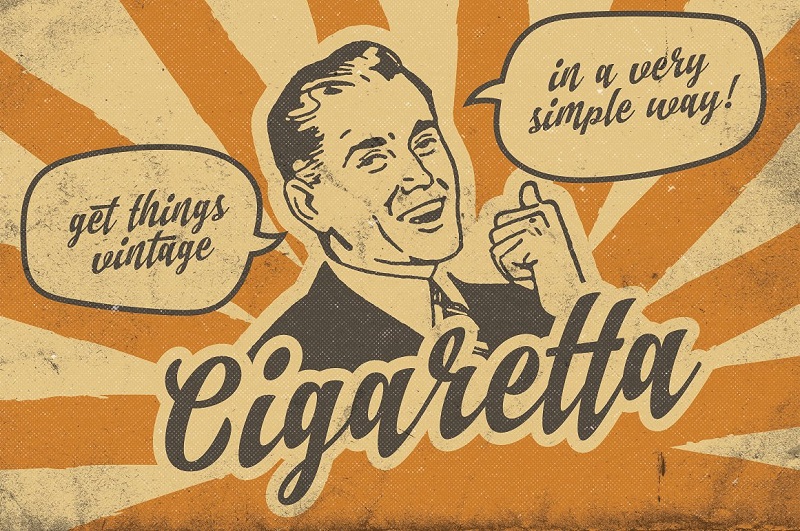 Play up your projects using this hand-lettered script font that's sure to invite attention. Whether you want it on a poster or on a greeting card, clients won't miss the attractive details.
22. Dynatype™
Believed to be the wave of the future, this top-heavy typeface is everything you need in a font that's clean yet pleasing. Totally unique and reminiscent of 60's vibe, it's really something that's unlike any other in your collection.
23. Jazz Script
Looking to make an impact with your logos, headlines, or packaging design? This 1960s style font features American lettering at its best – and grooviest.
24. Driver
Are your projects lacking in excitement? Use this 100 percent authentic hand-drawn style vintage action type design to add an instant comic feel in your artworks.
25. Enlighten
The 1960s wouldn't be complete without bright neon lights and signs. Enjoy the same effect on your projects in this typeface with bouncy, playful features.
26. Workhorse Combo Pack
This hand lettering style font captures the warmth and essence missing from today's stiff Gothics. Enjoy the elegance of this 60's-inspired typeface that's a true timeless classic.
Download Workhorse Combo Pack Typeface
27. Pink Lemonade
This font will remind you of warm, sticky summers spent on porches. Why not bring back pop art with this sweet pink treat?
Download Pink Lemonade Typeface
28. Irish Grover Pro
Enjoy something fun and flamboyant in this typeface. Although it's always mistaken for a pilsner, it's actually just a fresh take on a 1960s font favorite.
Download Irish Grover Pro Typeface
29. Sabotage
Inspired by the thriller Vertigo, this iconic font might just be your new obsession. Use it in any project that demands a second look.
30. Jaywalker Display Font
Spruce up your works with this simple yet eccentric 1960s style font. Inspired by mid-century illustration and design, apply it on logos, T-shirt designs, posters, and video credits.
Download Jaywalker Display Typeface
31. Muralista Typeface
This 1960s style font was inspired by Chilean murals and posters. The big and heavy letterforms were originally presented for political propaganda, but you can use it today to create a huge impact among audiences.
Download these 1960s style fonts today!
Whether you're working on a brand's logo or you just want to jazz up a wedding invitation, these retro fonts will add a unique feel to your projects. Just pay once and use it multiple times on various artworks. They're great for personal or commercial use.
Imagine the possibilities: from posters, video titles, T-shirt designs, coasters, mugs, blog headers, to business cards, these groovy 1960s style fonts won't disappoint. Take your clients back to a time when design was far out.
Or why not combine the old with the new? Get some Instagram-worthy snapshots, and then play it up with any of these righteous retro fonts. No need to waste time finding the perfect typeface or drawing scripts.
Simply get these 1960s style fonts and you can hang loose like a real pro.