Last Updated on July 19, 2021
Design has the power to evoke all kinds of emotions on a subconscious level. That's why it's important to carefully think about the images, color, and font that you want for your project. Posters for instance, are meant to be displayed in public, whether it's in print or digital. Thus, you need something that's big, eye-catching, yet still maintains readability.
The choice of color and font can make or break your concept. If you're making a horror movie poster for example, something dark or edgy should evoke fear. On the other hand, a billboard ad for food needs something simple yet striking.
Looking for the right poster fonts? You've come to the right place.
High-Impact Poster Fonts
1. Overdrive – Elite Automotive Typeface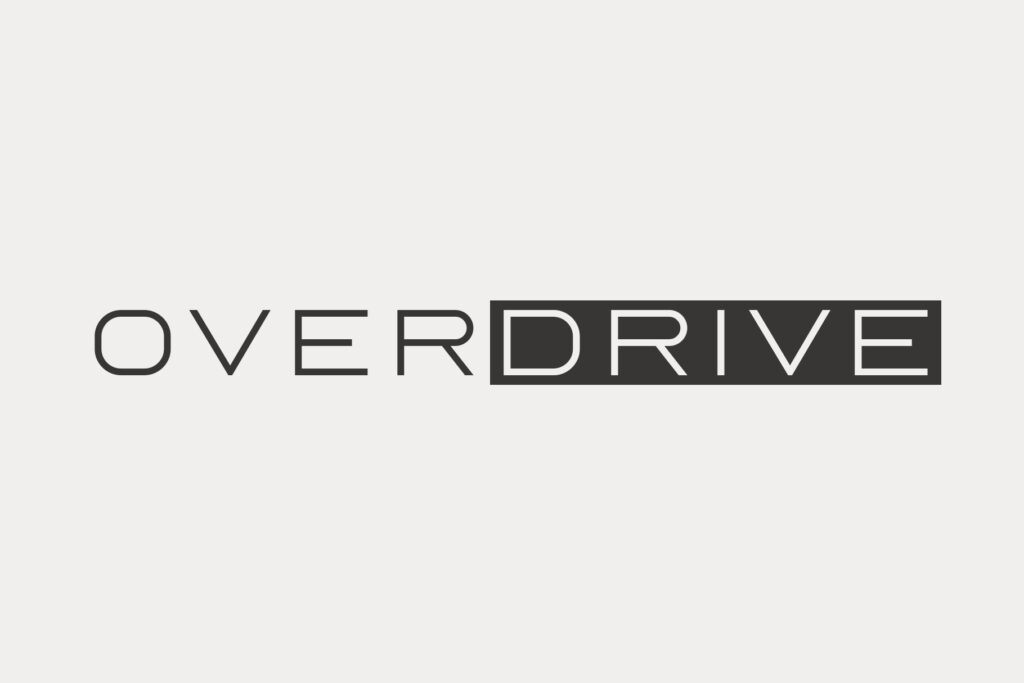 Overdrive is an elegant typeface inspired by Italian racing and automobile industry. This wide typeface is designed for sheer elegance and stylish experience. Overdrive is perfect for creating stunning logotypes, gripping headlines, memorable presentations, and edgy adverts.
Test this font by typing here
2. Pulse – Bold Racing Typeface
Pulse is a racing font that displays boldness, showmanship, and speed. Pulse typeface is versatile and perfect for any design including logos, flyers, posters, headlines, sports, video editing and much more. Possibilities are endless.
Test this font by typing here
3. Wanderlust – Soft Vintage Typeface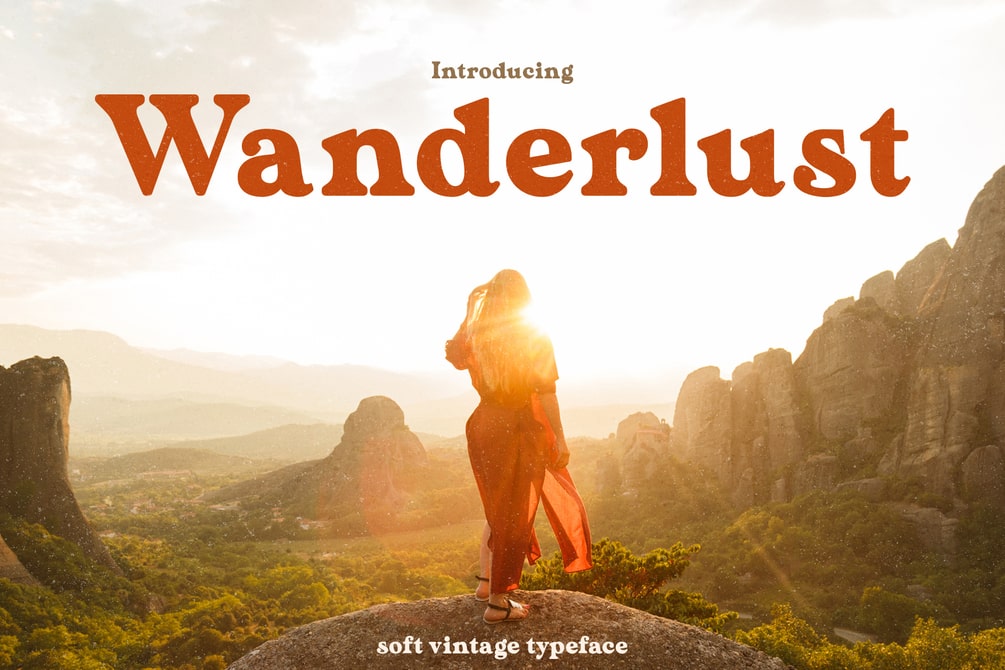 Wanderlust is a beautiful vintage soft vintage typeface. Wanderlust is a very versatile font, covering a wide range project types, from wedding invitations, to bold magazine imagery, to branding, poster design and so much more.
Type here to test this typeface...
4. Heisman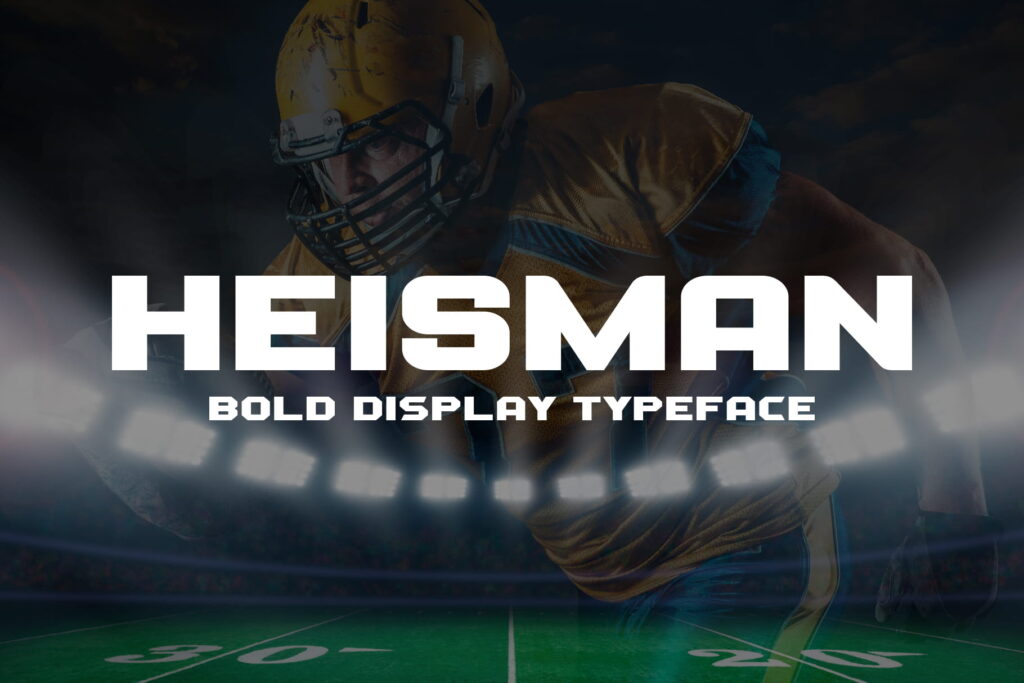 Heisman is an all caps font with unique small and large cap characters. The font is ready to be used for your sports related projects. Built to be perfect for headlines, jerseys, logos, branding, posters, packaging, advertising, and much more.
The font is geometrically perfect, which means it's aesthetically pleasing to the eye. Heisman is fully-kerned and is effortless to use. You can always play around with the spacing, however the typeface looks great when the letters are close to each other.
Test this font by typing here
5. Clarkson Script
Brand new stylish, versatile poster font Clarkson Script includes more than 550 characters, alternates, and ligatures.
6. Devant Pro
Devant pro is a modern Sans Serif poster font very much suitable for web and print, such as movie film posters or large typography pieces.
7. Frank
Frank is a poster font inspired by the classics DIN, Eurostile, and a dash of Futura. Perfect for prints, t-shirts, posters, and such.
8. Haste – 3 Handmade Font
Haste is a lovely, hand-lettered, vintage poster font designed to make getting that perfect hand-lettering look super easy!
Download Haste – 3 Handmade Fonts
9. The Historia
The Historia is a vintage and natural handpainted poster font. Suitable for any design needs, it comes with upper and lowercase Standard Characters, punctuation, numerals, and special glyphs with multilingual support.
10. Charoe
Tobias Saul's font features a modern look using straight shapes that will remind you of an early 20th Century aesthetic.
11. Nordams
Maulana Creative's bold sans serif typeface with a strong focus on italics works well with branding, logos, magazines, and many more.
12. Bison
Much like the well-known beast, Ellen Luff attempts to capture the bison's sturdy and uncompromising appeal using controlled letterforms and modern touches.
13. Fab Display
If you're looking for a font that takes the appeal of old labels with an added feminist touch, this product from Biro AMDS is what your presentation needs.
14. Zachar
This Roman typeface from Rosario Nocera gives your presentation the thrill of lettering found in the horror and thriller genres.
15. Golte Sans Font
With an eccentric and variable design, this display font works best when used at large sizes for headings.
16. Marons Font
Alit Design presents an elegant font created using many properties of scripts and serif fonts which bring a unique and bold impression.
17. Vampliers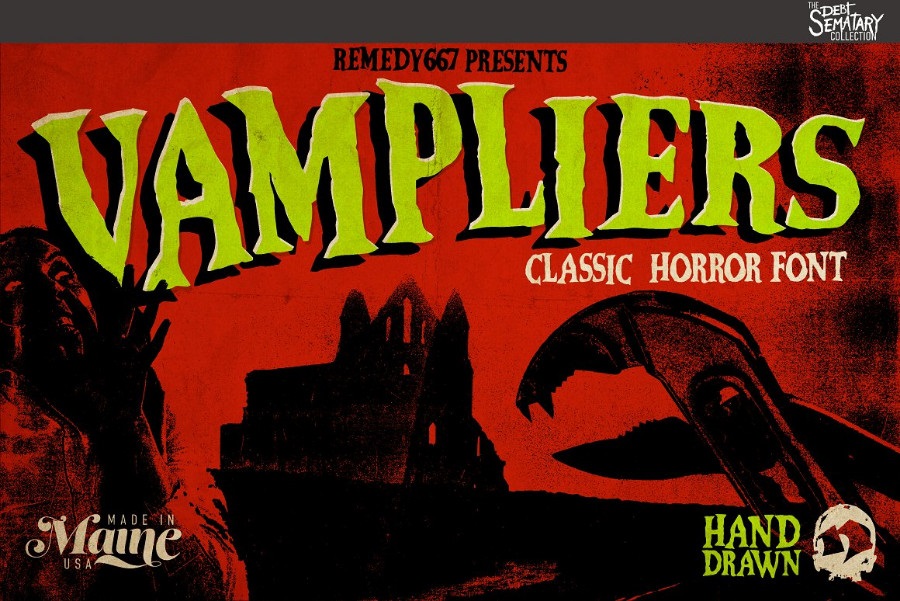 Remedy667 presents a handmade typeface that takes inspiration from lettering used in classic sci-fi and horror films to project a vintage, spooky feel.
18. Bondie Extrude Font Family
This sans serif font from Craft Supply Co. is a result of exploring Retro American and European bold sans serif lettering for advertising, perfect for layered, vigorous detailing.
Download Bondie Extrude Font Family
19. Chelsea Olivia Font Duo
Garisman Std. gets you a display font and a script font that comes with not only ligatures, but also premade logos for you to whip up faster, more personalized presentations.
Download Chelsea Olivia Font Duo
20. Megante
From Sensatype comes a stylish, modern calligraphy font with a casual, chic flair that works stunningly with wedding invites, cards and projects that need elegant touches.
21. Manicuore
PintassilgoPrints made this hand-drawn, all-caps font based on Italian movie posters from the known movie poster artist Symeoni.
22. Due Credit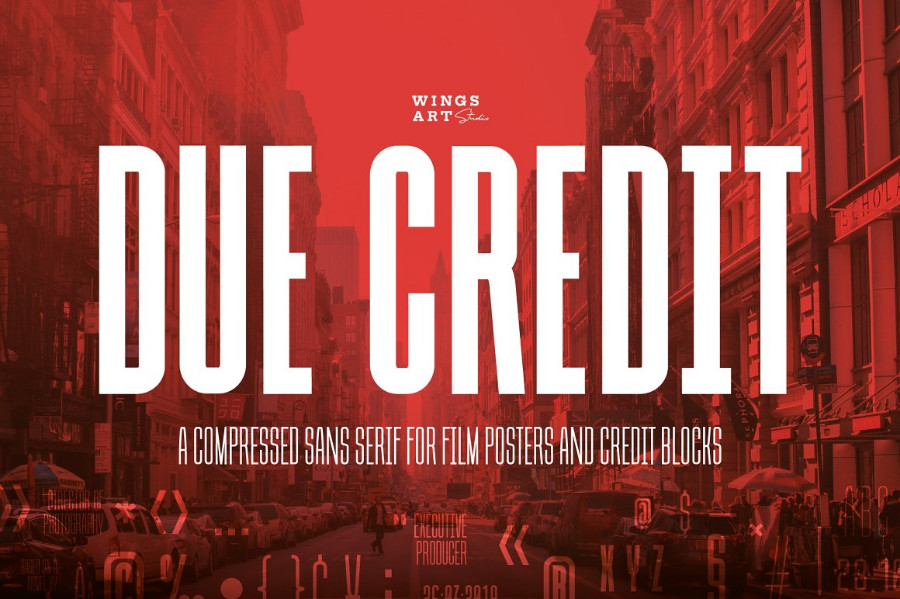 Wing's Art Studio specifically designed for the film and television industry that is great for bold headline titles and small credit blocks – with a few horror-inspired style elements.
23. Film Poster Typeface
Fontsphere gets us an ultra-condensed sans serif display typeface with geometric forms usable in creative graphics, posters, and advertising.
24. Gore Typeface
This curve-less display font works great with titles and blends nicely with other sans serif and script fonts.
25. Coven
This sharp and bold display typeface comes in both filled and outline styles that works not only with titles, but also with subtexts.
26. Hitchcut Display Font
If a bold, gritty and unique font is what your project requires, try this product from Itsmesimon that will make your presentation standout using large lettering.
Download Hitchcut Display Font
27. Another Danger
Pick this hardcore font from The Branded Quotes that is made with unruly inks to achieve an enigmatic, splattered appeal.
28. Sahar Heavy
If you are looking for a charming san serif font that also achieves a hot, loud and heavy tone, you can count on this Lella7 product to get that effect.
29. August Typeface
From Ellen Luff, this san serif display typeface projects a powerful effect without sacrificing style or legibility.
30. Vanguard CF
Connary Fagen's display typeface is made to maximize horizontal space with weights that span from an elegant thin to an arresting heavy.
31. Bernoru Sans Font Family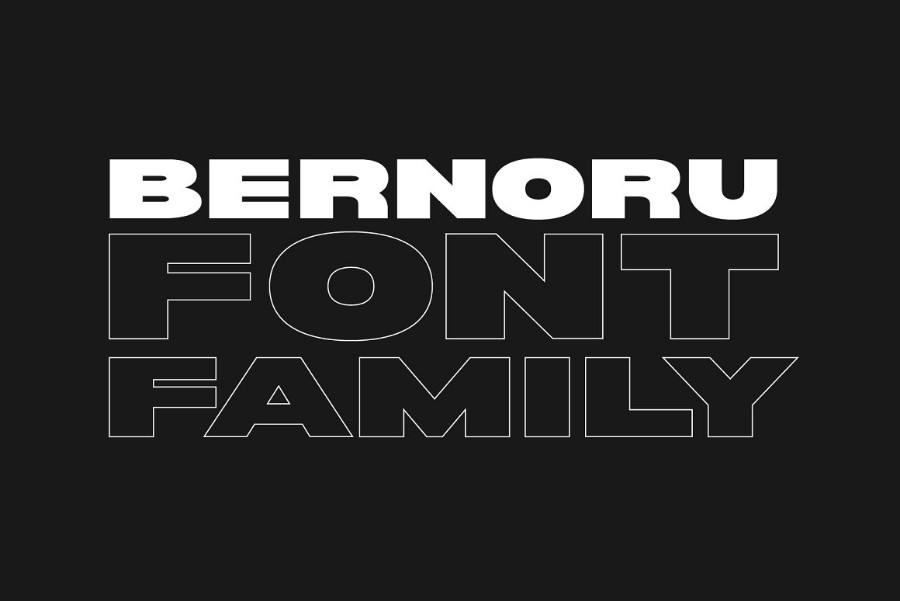 From grahampeterson, this eye-catching font works great for posters, headlines, and branding with six current widths and more to come.
Download Bernoru Sans Font Family
32. Futura
This URW product makes use of a geometric or constructed sans serif design influenced by the German Bauhaus movement of the 1920s.
33. Genome
This Howcolour font focuses on linear, geometric dimensions largely based on mimicking architectural design.
34. Loki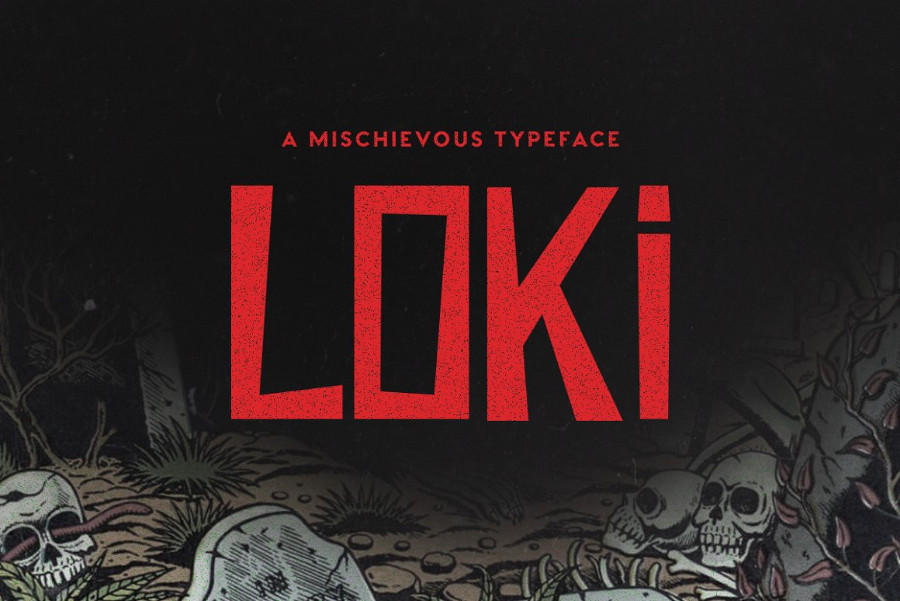 What's great about this Tugcu Design Co. product is that the font's lack of curves can give you either a dark, grim aesthetic but can also be used for more lighthearted themes.
35. CS Sandreas Font Family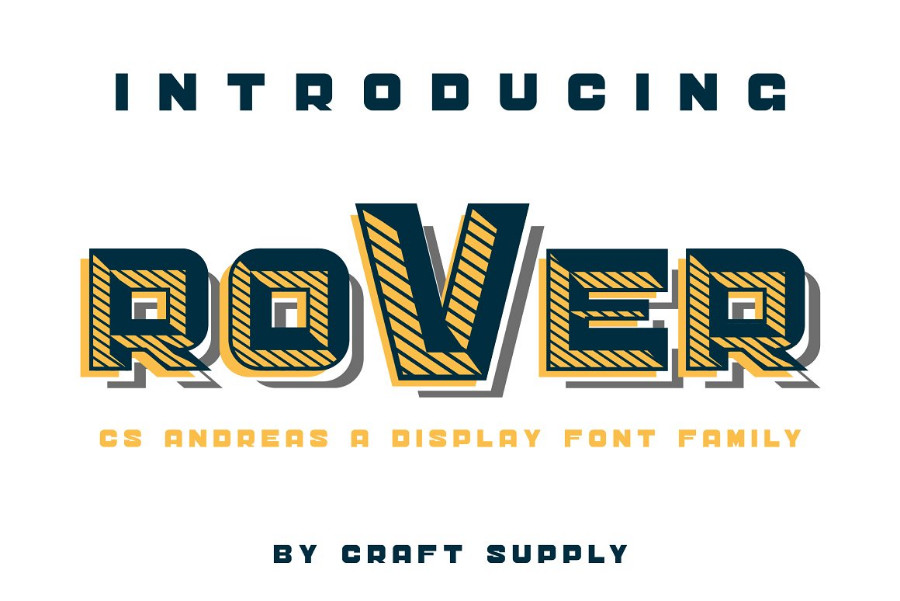 If you're after a universal font package that suits any kind of project that needs vintage or retro feels, this Craft Supply Co. typeface has a myriad of effects for you to mix and match.
Download CS Sandreas Font Family
36. Zuume Font Family
Adam Ladd's all-caps font present a high-impact, condensed look available in multiple weights and italics.
37. Branche Display Font
TypoBureau Studio presents a sans serif font inspired by classic cigarette typography design from the Sixties, but with a modern, sporty touch.
38. Myona Serif and Elfani Script
Get a luxurious, modern design look that you can mix and match using Unfutur Labs' font duo.