Last Updated on October 9, 2023
Cheerful, nostalgic, and visible for miles, neon signs have a place in the hearts of many people who grew up with them. Popular during the 1920s to the 1950s, it wasn't just diners, motels, and billboards that were lit up with these luminous gases.
From large cinemas to small shops, it's as iconic as superheroes and the afro. Around the world, people will have memories – either good or bad – about how neon lights brightened the night like it was another world.
Re-create the fabulous 50s when you pick any of these electrifying neon fonts.
Timeless Neon Fonts
1. Fuse – Realistic Neon Typeface
Fuse is a decorative neon font inspired by real world neon light signs. It features geometric letter forms with smooth rounded corners, true to real neon tubes. This typeface is perfect for music promotion, film titles, Youtube tutorials, gig posters, editorial use, logos, signage, or bold headings for your design projects. The possibilities are endless!
2. Neon Desmon
Do you want to realistically simulate a neon sign? If that's the case then Neon Desmon is a pretty obvious choice for the matter. The broken up pipe-like style makes the neno light appear super crisp and visually realistic.
3. Flare
Flare is the type of font you would want to implement if you have just a singular letter to appear to be made out of Neon. As the image above displays, the contrast really pops quite a kick.
4. Hastron
Hastron has a wonderfully bright night club Neon vibe to it, and if mixed with a gorgeous gradient-like background, you will really be on to something here.
5. Komplex
Classic Komplex is one of the greats. Apart from being split into two strokes, it's also made for the type of aesthetic where the neon is faded a bit.
6. Lineat III Font
Stand out from the rest when you use this innovative typeface by Sentavio. It's ideal for tech, business, fashion, sports, and entertainment themes that require making a big impression at first glance.
7. Signyard Family
Inspired by old restaurant and hotel signs, Albatross brings to you this timeless display family that you can easily customize. It also comes with 6 styles, 4 layers, symbols, and OpenType features so you have everything you need right at your fingertips.
8. Selfie
Transform those plain photos into interesting vintage collections by adding this font created by Sproviero-Type. Influenced by vintage signage scripts seen in Galerías of Buenos Aires, it's highly decorative and can take any image to unexpected heights.
9. Caang
Make contemporary neon signs easily with this typeface from TGIF.STD. Featuring narrow, condensed letterforms, the pack also includes bonus vector icons as well as retro signs.
10. Balham to Brooklyn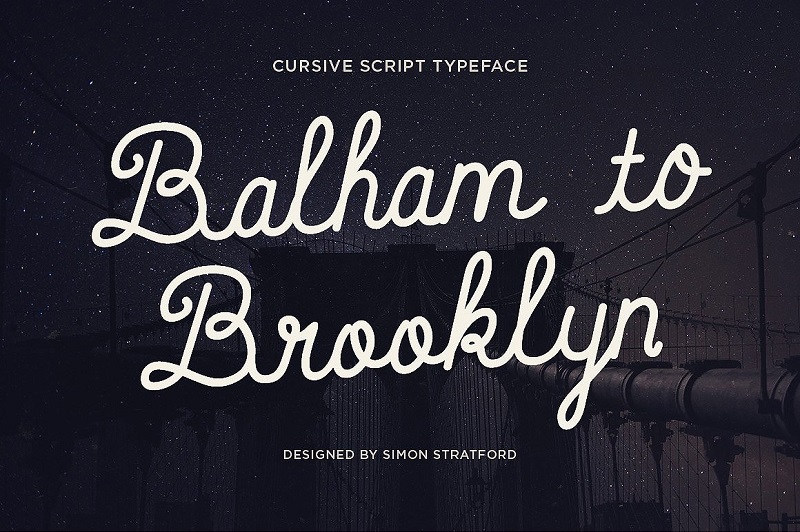 Imagine you're traveling from city to city, the lights intermingling into one big blur along with the stars. Simon Stratford brings that concept to life in the form of this beautiful monoline script ready for use.
11. Yasemin Script
A gorgeous multilingual font with a sweet back story, Bülent Yüksel shows off a unique style in this decorative font family that works well with slogans, ads, stationeries, and invitations.
12. HT Neon
Inspired by old shop front lettering and vintage wall-paint advertisements, this typeface from Dharma Type is all about sticky bubble gum days and warm, starry nights.
13. Aerioz
This monoline all-caps font from Letrasupply comes with over 600 characters, 324 alternate letters, as well as a handful of Extras for a simple but elegant typeface you can use with confidence.
14. Neon Font
This high-quality, easy-to-use customizable font from Catarina Pinto is great for headlines, labels, posters, logos, or basically just anything that needs that classic retro vibe.
15. Cosmopolitan
Fenotype presents this script and sans font family that includes 15 styles, plus plenty of Extras to make your designs even more stunning. Use each font alone, or combine them with one another to see interesting arrangements!
16. Gods Own Junkyard
Inspired by the story of Chris "The Neon Man" Bracey, Simon Stratford offers this playful typeface that consists of upper and lowercase letter forms, 92 glyphs, and a Photoshop Action to make your creations glow.
17. Nightlife
Bring the party at your place with this star from popskraft. This decorative neon font certainly contains the energy and life of authentic neon signs of the 20th century – and now, they're here to light up your designs!
18. Neon Tubes
Influenced by real world neon light signs, Medialoot presents this minimalist typeface with smooth rounded corners to help you create the perfect logos, signs, labels, posters, ads, and more.
19. Neon Type
This realistic neon typeface is as cute as it is functional. Designed by Catarina Pinto, use it to create eye-popping cards, posters, invitations, logos, headlines, etc.
20. PSD Neon Font
See things in a whole new light with these high-quality 3D models from Gk-creative. This all-caps font is all ready to use and also include a set of 30 backgrounds to turn your ideas into dazzling works of art!
21. Sidecar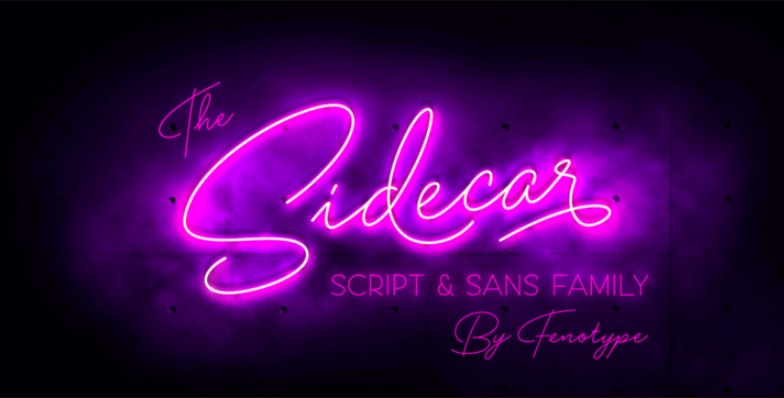 Designed by Emil Bertell and published by Fenotype, this elegant monoline font family contains 4 weights of Script and Sans, totalling to 8 brilliant fonts you can mix and match, or use on their own.
22. Pipo
This minimalist, stencil font by bb-bureau comes in 5 weights (Thin, Light, Regular, Medium, and Bold) that still manages to remain legible even if you use it in small sizes.
23. Havelock Titling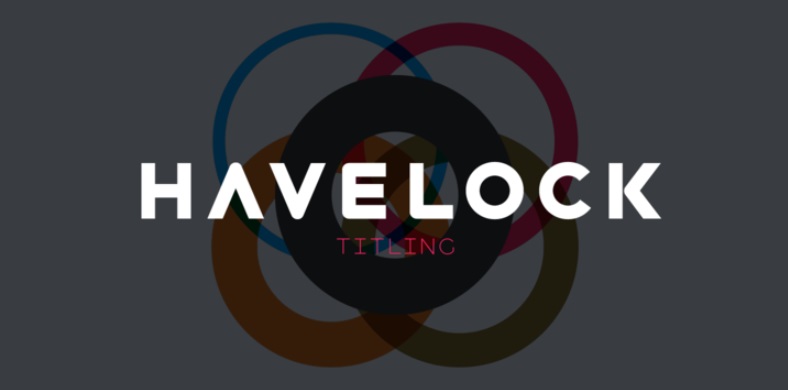 If you enjoyed the original Havelock, then you will adore this variant by XO Type Co. It introduces new weights that will definitely broaden your design horizons!
24. Neon
Created by Superfried, this experimental, retro display typeface showcases 2 styles that you use as a classic neon signage, or to spice up any bland project.
25. Rainmaker Script
Sketched by hand, this graceful signature style connected script by Fenotype is a sight for sore eyes thanks to its natural beauty, and sophisticated strokes.
26. Realistic Neon Light Font
The perfect vector font for Adobe Illustrator, this gem from Revelstockart captures the simplicity of neon lights. Simply use swatches to change colors and even adjust brightness.
Download Realistic Neon Light Font
27. Neon Outline Font Bundle
This bold, all-caps sans serif by Big Cat Creative is a set that includes 5 unique fonts – Regular, Solid, Outline, Shadow, and Double – for all your urban, contemporary, or even retro concept needs.
Download Neon Outline Font Bundle
28. Palm Beach Font Duo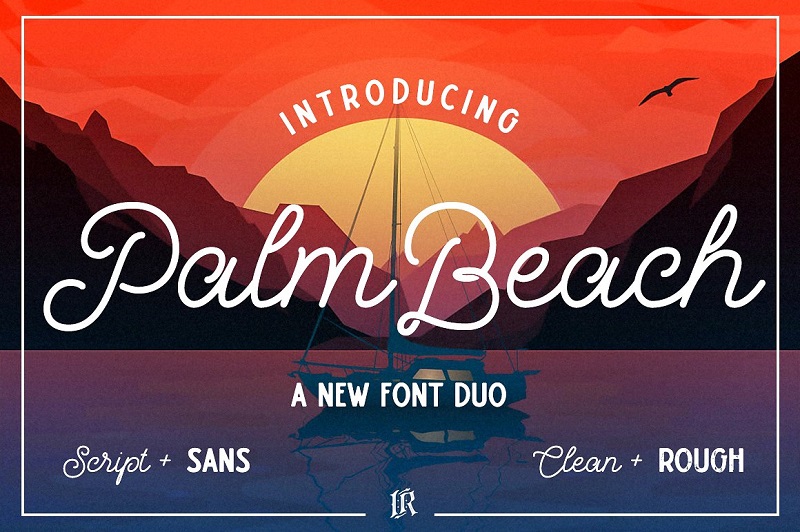 Ivan Rosenberg proudly presents this font duo that comes in sans serif and script. Each comes with Clean and Rough versions that will look amazing on posters, postcards, labels, invitations, business cards, as well as branding projects.
29. Meteoric Light Font
Make something fun and futuristic today with this soft, rounded sans by NunoDias. Add it on comics, retro posters, cool logos, and even mobile games to help them blast off to success!
30. Neonblitz
A bold, chunky lettered, retro display font by Almarkhatype, it will light up your creative projects in a flash!
31. Neon Bines
Make your designs come alive in this sweet and flowy font with a handwritten feel, created by EKNOJI.
32. La Patio
With several alternates and swashes, this monoline script from Nasir Udin oozes fun and playful vibes that you can't help but play with!
33. Aurond
Tomorrow is in your hands when you use this sleek, cool, and futuristic display font by Fcvkreativ Std.
34. Neon Party
This nostalgic neon sign display font from BeastDesigner has been carefully handcrafted to elevate any kind design from 'just fine' to 'fantastic'.
35. Ultraprint Retro Display Font (FREE)
Got an 80s or 90s design in mind? Jazz it up with this cool retro display font from Pixel Surplus and ultrap0p.
Download Ultraprint Retro Display Font
36. Klaxons (FREE)
This neon-inspired font from Mark White will light up your posters, signs, banners, headlines, and more. Free for personal and commercial use.
37. "KASYA SAMPU" Cubao Display Typeface (FREE)
Dedicated to the Filipino sign makers, Jeepney drivers, and daily commuters, this font by Aaron Amar is inspired by the signboards hanged on Jeepneys, SUVs, Buses in Metro Manila.
Download Cubao Display Typeface
38. Rookworst Font (FREE)
Tup Wanders brings to you this rounded outlined font that's suitable for signage, packaging, magazines, and posters.
39. Neonderthaw Font (FREE)
This simple neon style script by Rob Leuschke can look like actual neon tubes if you add a bit of blur and glowing effects.