Last Updated on June 27, 2022
Most people remember the 1920s as the decade of flapper fashion, Jazz music, and classic cars. But it was also the era of the Great Depression, increased racial tensions, as well as the return of soldiers from World War I. Indeed, it was a time of great change, innovation, and creativity.
Many of the ideas and things we enjoy today was the talk of the town during the 1920s. The flapper – a woman who sported short hair and short skirts – for instance, was not so common back then as one may think. However, it became the symbol for women empowerment and independence.
A lot of inventions were also introduced during this time. Popular items on shopping lists included ready-to-wear clothes, radios, and home appliances. Movies were also the rage. Historians say that Americans then would visit the theater at least once a week.
Want to embody the glitz and glamour of this period? Use these dazzling 1920s fonts for a start.
Alluring 1920s Fonts
1. Coellack
Coellack is a handmade modern vintage 1920s font typeface, which combines the style of classic typography with a modern hand lettering style.
2. Decora
Decorá is a geometric, 1920s font inspired by the Art Deco Movement. This design exudes luxury, with exquisite clean lines and an elegant, modern, prosperous feel.
3. Nadsat
Nadsat is a unicase display 1920s font with a condensed art deco styling. Best suited for short texts or display settings, the lowercase and capital letters can be combined to offer more layout possibilities. The typeface also includes a series of ligatures for even more options.
4. Serendior
Serendior is a 1920s font inspired by the Art Deco movement. Crafted with care, featuring two styles, more than 400 glyphs, and multi-language support. Suitable for any graphic design project.
5. Visby CF
Visby is a geometric 1920s font inspired by the stark beauty and crisp air of the Arctic. Friendly and charismatic in lowercase; sophisticated and authoritative in uppercase. Includes eight weights and obliques.
6. Genesis
Genesis is a condensed art deco inspired typeface. This font exudes character while remaining useful thanks to a restrained style and modernized construction. With over 50 ligatures, you can be certain that Genesis is versatile and pleasant to use. Excellent for branding, headlines, magazines, print, books, and much more.
Test this font by typing here
7. New Yorker Type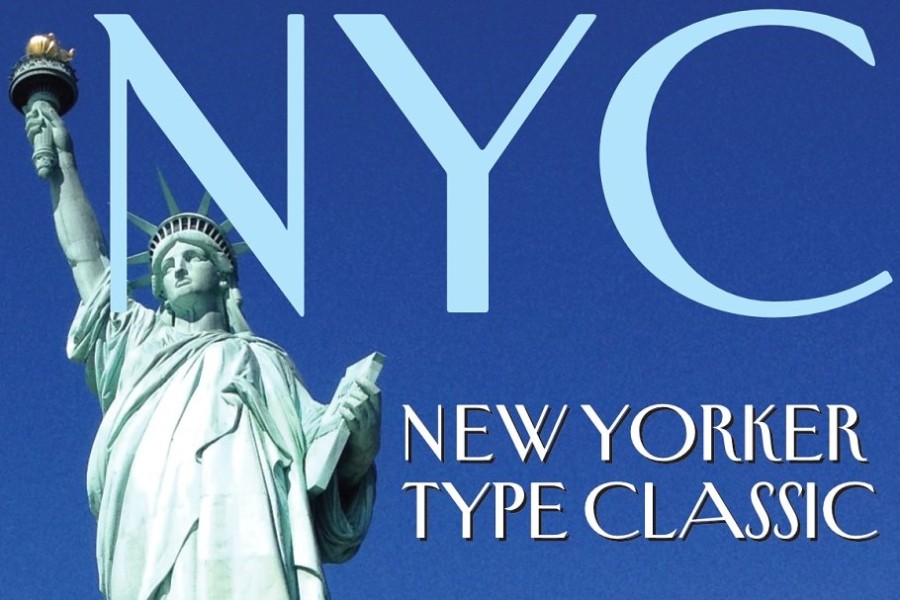 A beautiful hand-drawn revival of the font used by the New Yorker magazine, this gem from Wiescher Design is an instant classic that will win hearts for years to come.
8. Enigton
This elegant monogram typeface by Francis Ng captures the modern and hardworking spirit of the printing business in the 1920s. Also includes 10 vector illustrations.
9. MORPHEUS Serif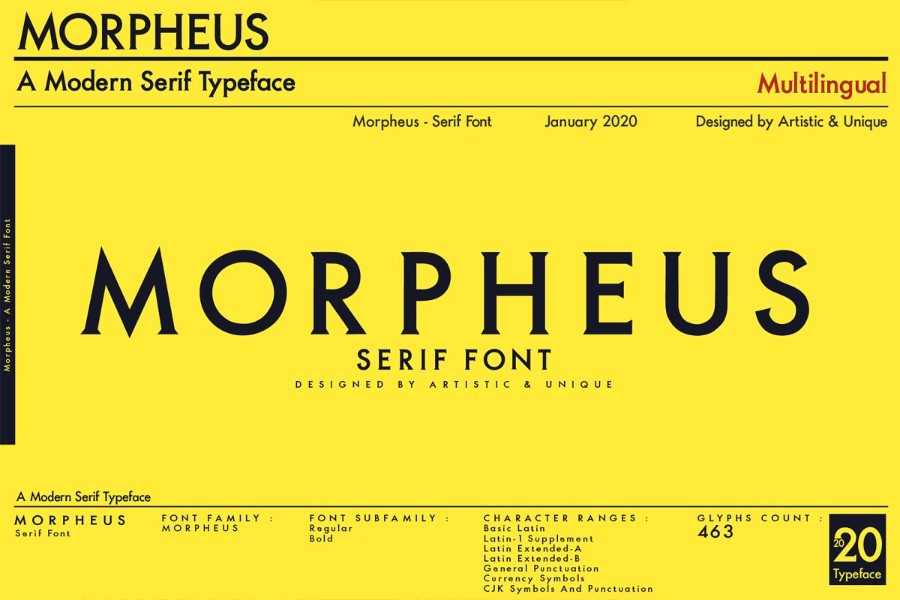 Inspired by ancient roman characters and today's modern serifs, Artistic & Unique brings to you this versatile typeface that's perfect on both headlines and body text.
10. Warszawa Deco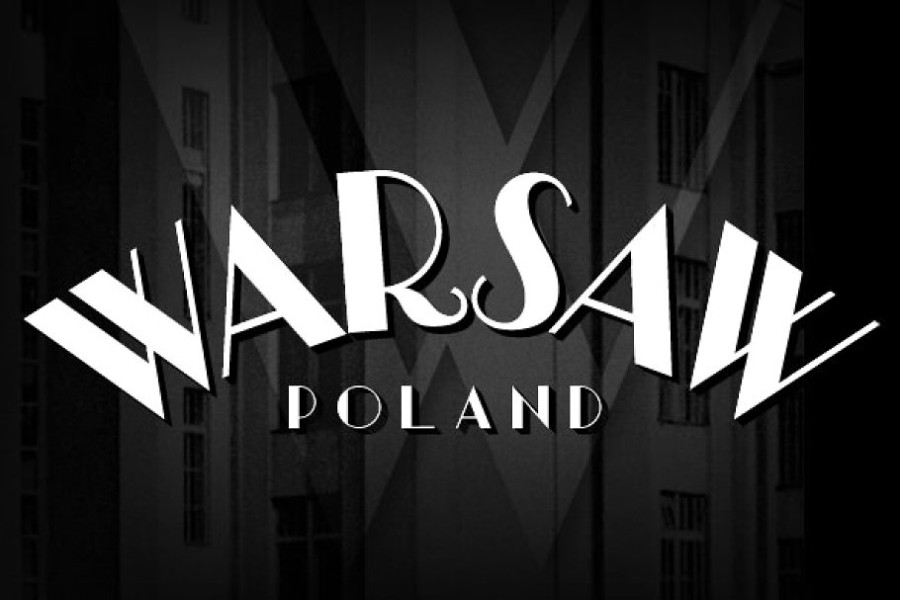 Based on Polish Art Deco and modernism of the Interwar period during 1908 to 1939, Brendan Ciecko gives new meaning to the word 'classic' with this stylish font.
11. WT Bellochero
This sleek and semi-modern font by Winston Type Co. embodies the glory and sophistication of the roaring twenties.
12. Cassandre
Named after the great typeface designer Adolphe Jean-Marie Mouron, whose pseudonym is Cassandre, this display font will look amazing whether it's used in elegant cards or in industrial themes.
13. Paris 1920 Script & Sans
With classic handwriting style influences, this gem from BlueRobinDesignShop has a script and sans to make sure you have everything you need to craft the perfect greeting cards, labels, logos, and more.
Download Paris 1920 Script & Sans
14. Antiga Typeface
Bring a unique touch to your works with help from this sleek and stylish font from Rafael Serra.
15. Royal Signage
Make something beautiful today using this set from Tobias Saul, featuring vector ornaments and 38 alternate characters.
16. Monte Carlo
Get whisked away in this super stylish typeface that can be applied to either retro or modern projects.
17. Blackbike
Inspired by the chromeographic branding of classic British motorcycles during the 20s and 30s, Simon Walker presents this display script that makes you feel nostalgic for the good old days.
18. Blackriver
Easily re-create those pretty vintage packaging designs with some help from this typeface set that also consists of Victorian vector swashes and illustrations.
19. BOTANICA
This perfect mix of old and new has modern minimalist vibes while keeping those sleek, gorgeous classic curves intact.
20. Trellis
This bold serif from Simetris will help you stand out thanks to its bold structure and retro vibe.
21. Indentia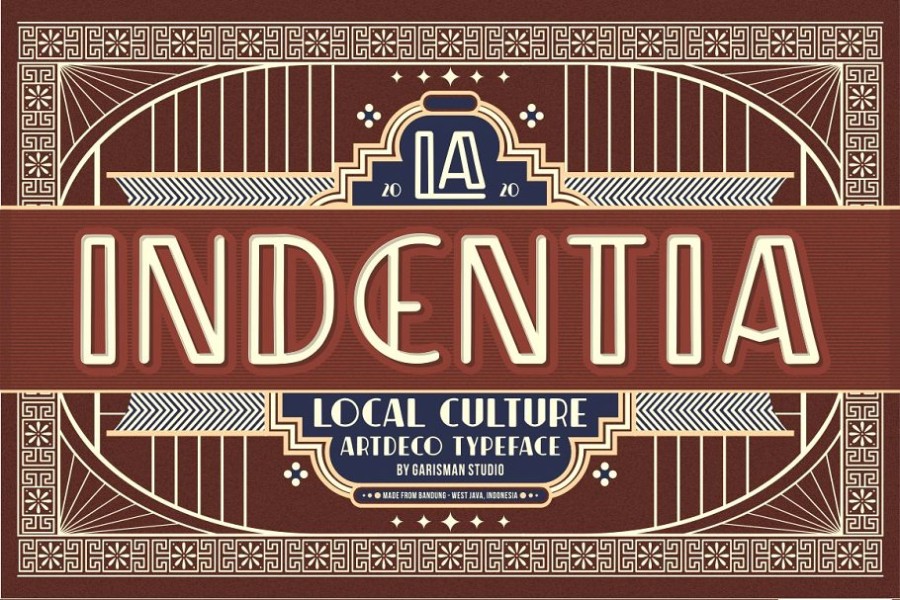 Inspired by Art Deco art, this typeface by Garisman Std comes with over 200 glyphs and two interesting styles.
22. Archive Atlantique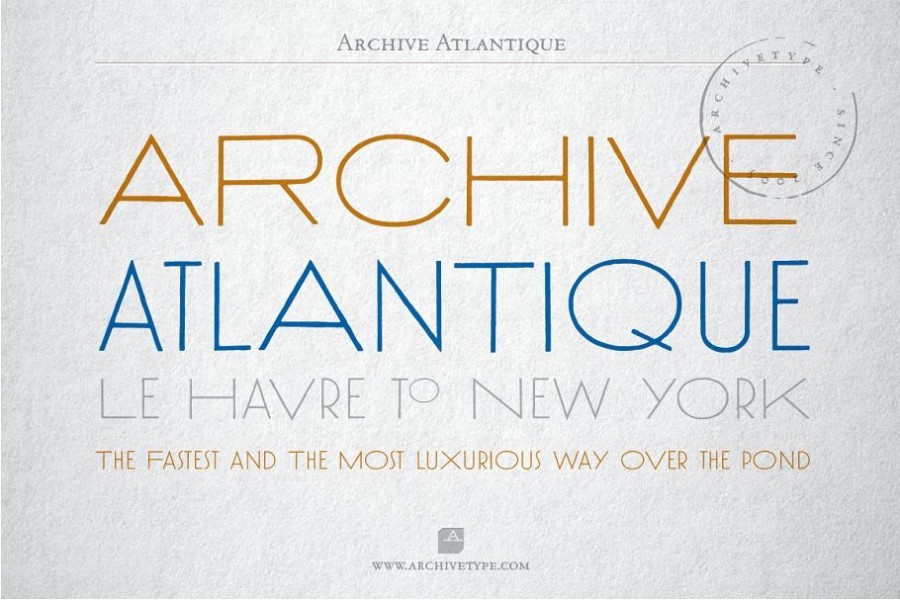 Archive Type Fonts brings to you this slim and flawless font that is reproduced as it appeared in print, preserving its natural aesthetic appeal.
23. LHF Speakeasy Package
Designed for layering, this jazzy typeface from Letterhead comes in Regular, Inline, and Shadow versions with elegant extras.
Download LHF Speakeasy Package
24. Cooper Text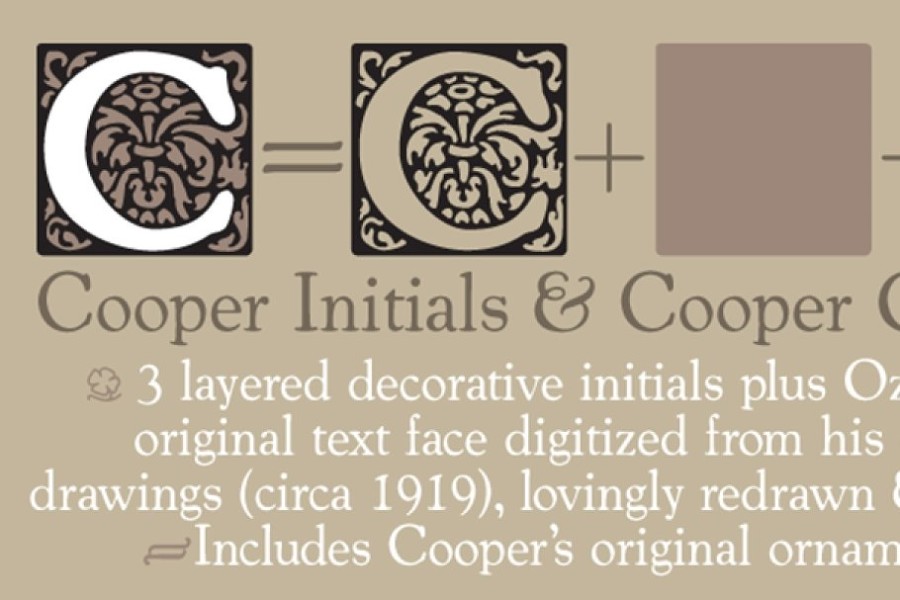 Consisting of two fonts – Cooper OldStyle which are rounded serifs, and Cooper Initials, the ornamental capitals – this product by Wordshape is a must-have for storytellers.
25. The Pincher Brothers
Larin Type Co. proudly brings to you this handsome vintage collection that includes a script, serif, sans serif, as well as lovely rough styles.
26. Poiret One (FREE)
Denis Masharov gives you this fresh, geometric grotesque with just the right hint of Art Deco and constructivism. Ideal for websites, headlines, banners, labels, and more.
27. Glamor Type Family (FREE)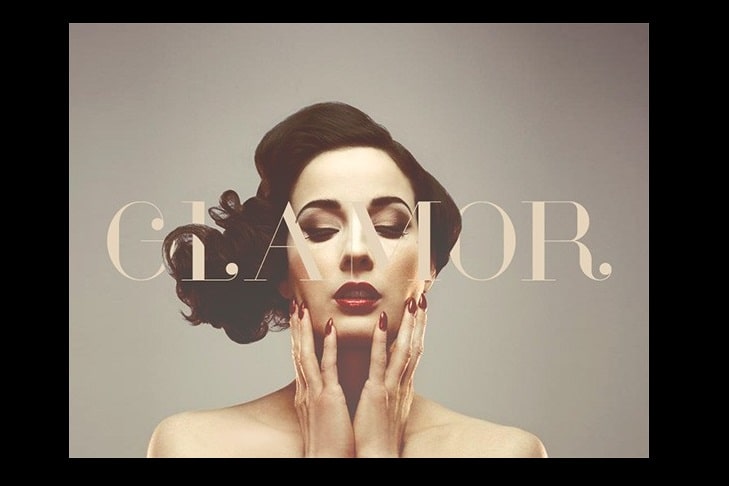 This set of 24 fonts, with styles that go from light to bold, features more than 200 unique characters per font. Brought to you by Hendrick Rolandez.
28. Copasetic NF Font Family (FREE)
This 'beefier' Art Deco inspired typeface by Nick Curtis will give your 20s era projects a more playful, contemporary feel.
Download Copasetic NF Font Family
29. Park Lane NF (FREE)
Named after an elegant address of the designer's hometown, you can count on this sophisticated font to give your works a touch of class.
30. Grantmouth (FREE)
Made by hand and inspired by classic labels, this tall typeface by Graptail Type Studio will certainly attract a lot of attention. Use it on brochures, posters, headlines, logos, or vintage labels.
31. Urban (FREE)
This fancy type font from Peter Olexa features an inline style that gives the letterforms a solid, metropolitan vibe.