Believe it or not, people's love of the circus has lasted more than 200 years. Although technically it isn't dead, it's not as popular as it once was. However, nothing elicits dreamy nostalgia more than thoughts of nimble trapeze artists, brave lion tamers, the sweet tastes of cotton candy, and the sounds of the old calliope.
Designers and artists everywhere have taken inspiration from the child-like wonders of the circus. If you were lucky in your childhood, perhaps you have been taken to one as well. In earlier years, menageries were the main act. People enjoyed seeing wild animals that they wouldn't have otherwise seen in public before. Lions, tigers, panthers, and leopards were added as shows became more popular.
During the 50's, also known as the Golden Age of the circus, more outrageous feats were added to draw in crowds. It was during this time that the fun sounds of the calliope was born, as well as the beloved "Fairy Floss" – better known today as cotton candy. Want to add the magic of the circus into your artworks? Use these cool circus fonts today.  
Vintage Circus Fonts
1. Addison
Combining the Addison slab
serif
font with it's classic, stylized Circus font typeface is a truly rustic match made in heaven!
2. CA Spy Royal
Spy
Royal
is a junctionless script typeface and comes in 6 styles. It's a hybrid between script and so-called streamline fonts. It would make for a grand circus font with its
shadow
lines and 3D design.
3. Carnicus
Carnicus is a
scary
clown meets modern circus font type. It makes for great logos,
posters
, and branding with its retro-modern feel.
Furius is a circus font
display
typeface inspired by the split chiseled letters popularized by the western genre in the United States. Created as a
display
typeface, it combines a host of Opentype features.
5. Black Django Typeface
Inspired by vintage signage and decorative shapes, this cool circus font will remind you of tales of old. Looks great on artworks that require a vintage or timeless appeal.
Download Black Django Typeface  
6. House of Glory
This handmade typeface is everything you would want from a dreamy circus font. Its classic outlines lend a touch of elegance, which is great for making vintage projects.
Download House Of Glory Typeface  
7. Carneval

As the name implies, this is one typeface that truly captures the enchanting world of the circus. A cheerful font that comes in two styles, its design will not only enhance your artworks but also make your audiences smile.
8. Swung Note
Nothing says 'magic' more than letters that assume different shapes in different ligatures. Download this circus font if you want a playful yet natural-looking typeface that's meant to impress!
9. Slackey Pro
Need headers that catch the eye and the imagination? Let this font do the heavy-lifting for you with its fun, chunky look.
10. Gooberville Typeface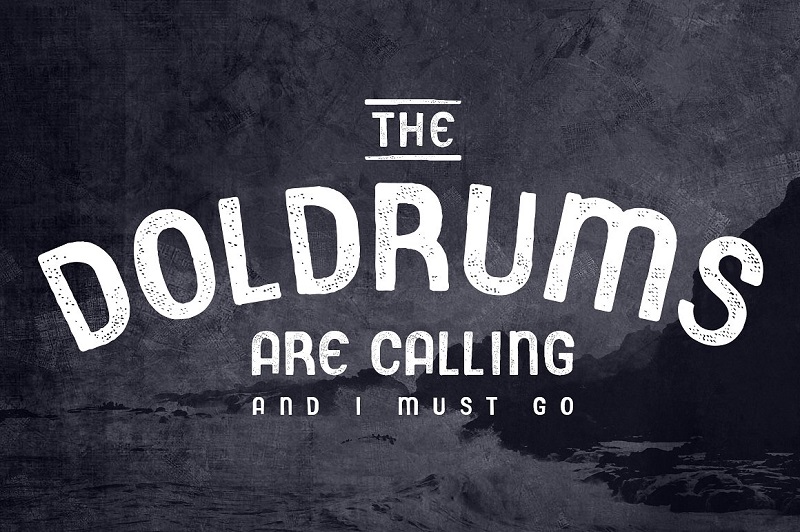 In the mood for that mid-century American postcard look with hints of circus sideshow flair? With three beautiful styles to choose from (Solid, Rough, and Outline), this typeface does not disappoint.
11. Neverland Handmade Font
Inspired from fantasy movie posters and its classic graphic novel cover, this font lends a fantasy atmosphere to any work. Present your epic idea easily with this lovely handmade fantasy display font.
Download Neverland Handmade Typeface  
12. Gentleman Clown
This handsomely crafted circus font takes a more modern twist that makes it flexible for any project. Beautiful and functional, it's perfect for food and drink industries, artisan products, and badge designs.
Download Gentleman Clown Typeface  
13. Dacota Layered Typeface
Remember the old West? Sometimes, you just want a touch of danger in your artworks. This cool circus font imbues that vibe, keeping audiences on their toes.
Download Dacota Layered Typeface  
14. Mystery Tour Display Font
Just like the original Big Tops, make your designs pop with this cool circus font. The most exciting part? You can change the colors with a touch of a button!
Download Mystery Tour Typeface  
15. Retro Lightbulb Font
This easy-to-use retro typeface comes with 18 backgrounds, 5 high-quality presets, and additional symbols for a true ringmaster like you. Zoom in to see how detailed it really is!
Download Retro Lightbulb Typeface  
16. Crazy Circus Typeface
Begin the show on the right note with this vintage yet wacky font. Perfect for labels or headers, it's a typeface you won't want to miss!
Download Crazy Circus Typeface  
17. Chesterfield Typeface
Inspired by carnival, circus, and tattoo signs from the late 1800's, this also comes with 30 amazing vector shapes for your enjoyment. Go ahead and explore wacky possibilities with this cool new font.
Download Chesterfield Typeface  
18. Historica Typeface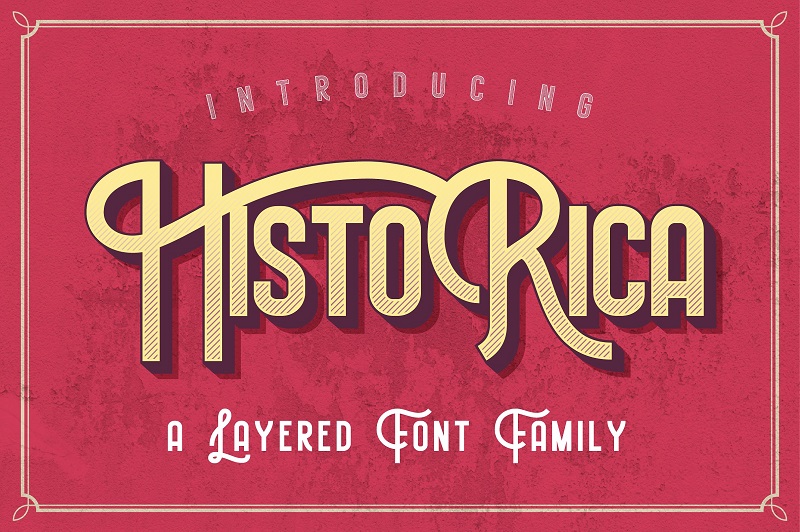 Want to emerge yourself in the entertainment world of the 1800's? Download this cool circus font and discover a whole new world of design inspired by magic, fantasy, and wonder.
19. Lakester Font Family
Inspired by vintage Old West posters, this one comes in four font systems that can be layered to create different effects. Feel free to mix and match for truly unique designs.
Download Lakester Font Family Typeface  
20. Shelton Slab
Imperfections are what make designs stand out. Using this cool circus font with its eroded, printed look, you can effortlessly achieve that appearance in just a few clicks.
Download Shelton Slab Typeface  
21. The Witch Typeface
In need of a typeface that comes in several styles to save you time and money? This layered font family works perfectly for any project that requires a vintage feel – simply download and design.
22. Drone Ranger Display Font
A circus font doesn't always have to be playful. This typeface features a more geometric, clean look that still provides an impact for your artworks.
Download Drone Ranger Display Typeface  
23. Circus Freak Font
Partly inspired by the old American chromatic wood type from the late 1800's, this cool circus font can be layered to create a color effect reminiscent of vintage letterpress printing.
Download Circus Freak Typeface  
24. The Freaky Circus Font
You can't go into a circus and not have sticky fingers or dirty shoes. Capture these moments in this typeface with its dirty handmade textured effect.
Download The Freaky Circus Typeface  
25. Circus
Created by Runsell Studio, this font is aptly named for its bright design and strong cursive strokes. It contains upper and lowercase letters, numerals, punctuation, and multilingual support.  Logos and branding, photography, invitations, watermarks, advertisements, stationery, labels, product packaging, special events, etc, are among the many projects you can easily use this font in.
26. The Circus Font
The Circus by Salt and Pepper Designs is a jolly and vibrant entertainment-themed display font with adorable characters. Its classically cheerful look makes it a great choice to transform your designs. The Circus suits them all, whether it is children-themed occasions, quirky products, or brands.
27. The Circus Show-Carnival Display Font 
This typeface was inspired by the American circus, carnival typography, and the 80s era. The Circus Show comes in seven different styles: regular, dot, centerdot, line, needle, rough, and outline. This retro-style font features upper and lowercase letters, numbers, punctuations, and symbols. The Circus Show is best suited for use as a heading, cover, poster, logos, quotes, product packaging, headers, merchandise, social media, greeting cards, etc.
Download The Circus Show-Carnival Display Font  
28. Balclown-Fun Bold Children Font
Look no further if you're looking for a fun and bold font for any occasion. Balclown is a bold, cute, lettered display font that elevates any design. Spice up your creative ideas with Balclown, and watch how they stand out! Besides its easy installation, Balclown comes in various alternates and 8 free adorable circus character vectors in Adobe Illustrator format. 
Download Balclown-Fun Bold Children Font  
29. Neverland Fantasy-Display Serif Vintage Font
Inspired by vintage fantasy movie posters and a classic graphic novel cover, this font was created to transport any design to a magical world. Neverland is an epic fantasy display serif typeface that will make your designs feel fantastic beyond your wildest dreams.
It is available in two styles: shadowed and regular, and will add a long-lasting fantasy style to your projects, with which you can explore your ideas and create a unique environment for your graphic project.
Download Neverland Fantasy-Display Serif Vintage Font