Last Updated on March 22, 2021
Whether it's digital design or manufactured goods, size matters. You want to make sure that what you see is what you get. How many times have you seen an ad online only to be disappointed when you finally hold it in your hand? Believe it or not, the same can be said for anything digital.
It can be frustrating to get a photo or a mockup that doesn't look anything like the sample. As online elements sometimes do get a physical product, changing the scale can change a huge aspect of the result. For instance: a logo that looks awesome on your laptop, may look blurred or pixelated when printed out.
In conclusion, if you want to stand out, size is everything. Want to make sure you make heads turn? Go big. Let these wide fonts show you how it's done.
Cool Wide Fonts
1. Tokyo Typeface
Influenced by traditional Japanese Inkan-Seals, this ornamental typeface by Hipfonts will allow you to create designs in Latin characters but with a coveted oriental vibe.
2. Extenda
A variable width sans serif type family by Zetafonts, it consists of 12 fonts you can use for all kinds of projects: from logos, headings, to websites, invitations, and apparel.
3. Bloke Display Font
This revival of Miller & Richard's classic metal typeface from Vintage Type Co. is reminiscent of the timeless industrial era that inspired the original.
4. Piston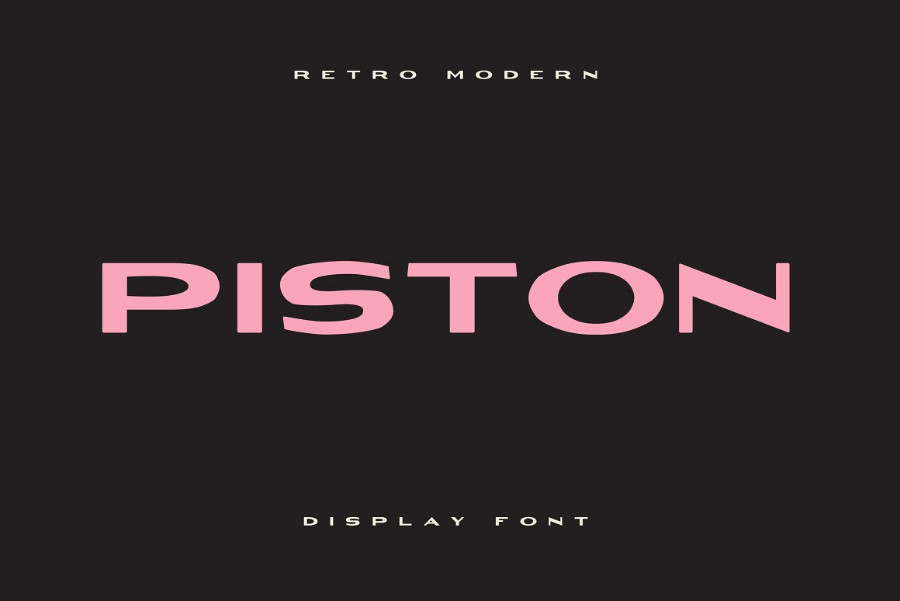 This all-caps retro offering from MDAVIDWEEKS will take you back to simpler times, yet still employ that fresh, modern vibe.
5. Joyride Extended Typeface
Looking for something simple yet attention-grabbing? Then this variable width sans by Type Juice would be perfect for you.
Download Joyride Extended Typeface
6. Wide Load
Inspired by the freedom and boldness of the famed Route 66, WDCo brings to you this classic sans that works well by itself, but also looks great when paired with photos or graphics.
7. STOUT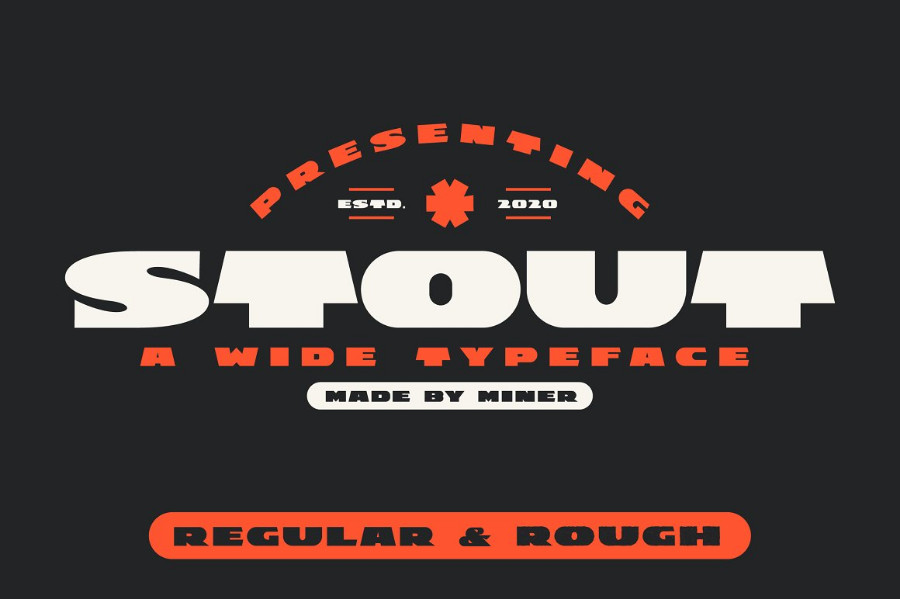 This type family by Nicholas Miner consists of two fonts: Regular for more refined designs, and Rough to achieve a more organic feel.
8. NF ULTRA
Narrators Studio proudly presents this geometric sans-serif that's ready to push boundaries thanks to its extra wide properties and ultra modern appeal.
9. Wider
This geometric extra wide sans serif by Paul Glazkov is well-kerned and ready to take on anything you want to throw at it – from short body texts to essential headings.
10. Westkreep Font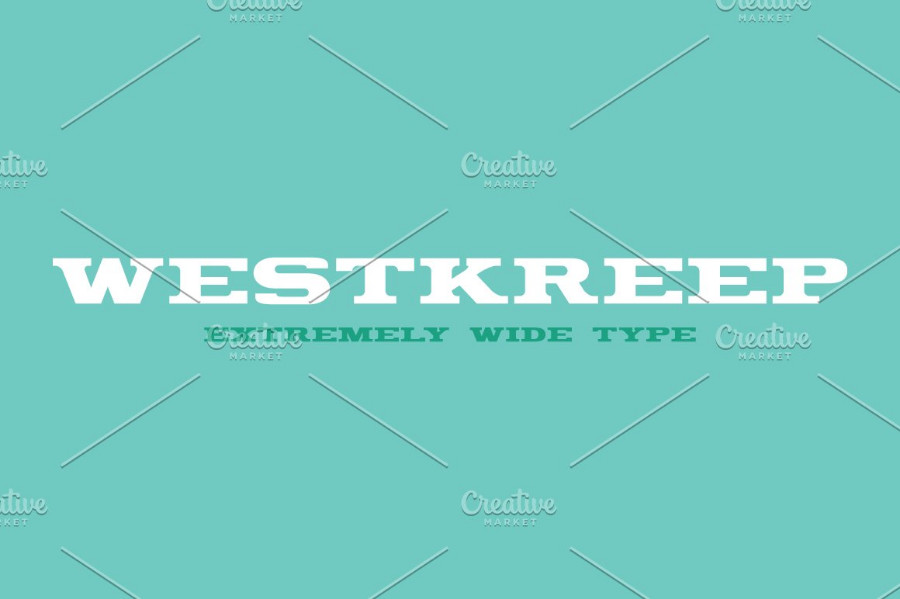 Whenever you need extra wide characters, this traditional type from Pedro Alexandre Teixeira will hit all the right notes.
11. Boxen Type Family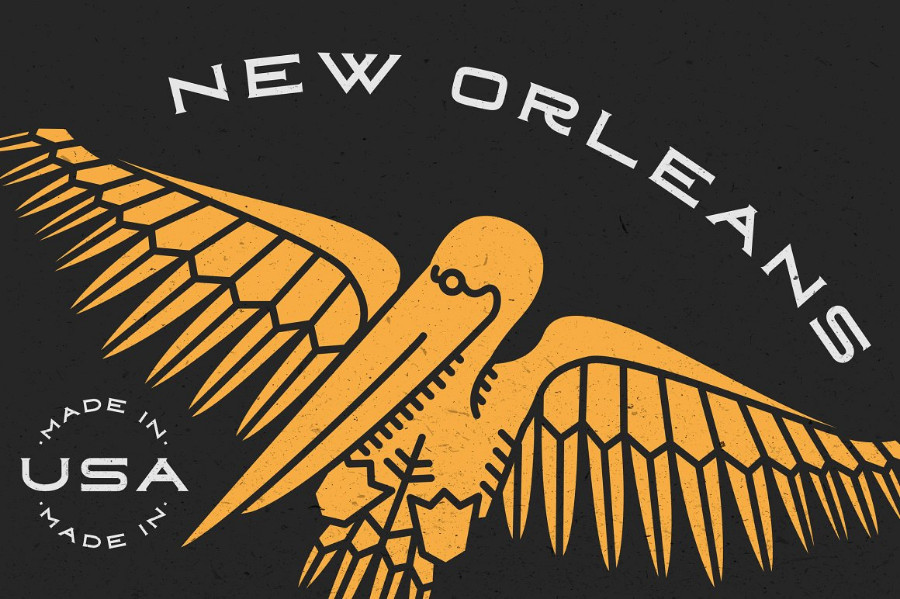 Go from bold to light quickly and easily using this wide type family that includes 5 fonts and 2 paper textures.
12. Extendo Font
Don't be afraid to go bold with this custom sans serif gem by TriLion Digital Goods. Whether you're working on retro designs or you require something more modern, this set has got you covered for the long haul.
13. Stendo Extended Light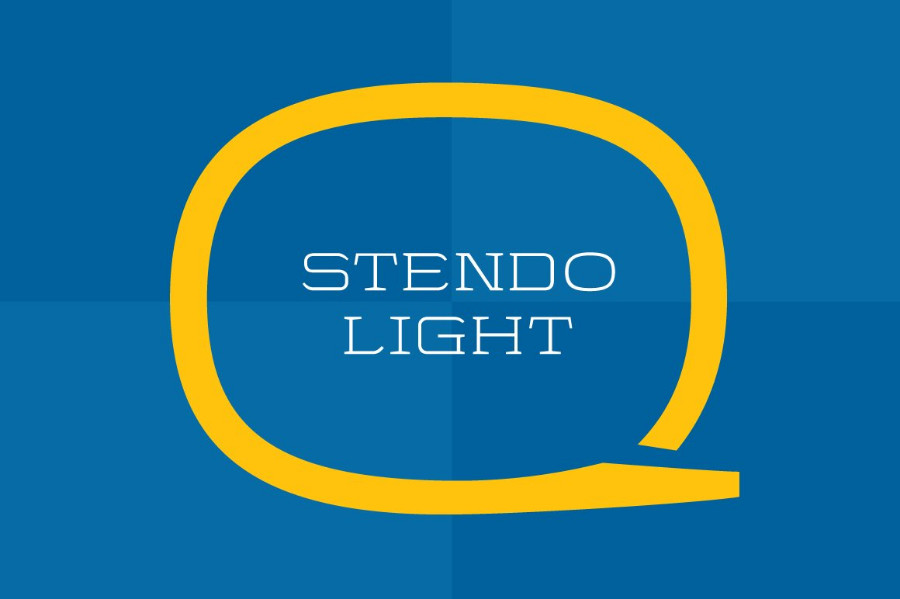 Purchase this light neo retro wide font by Stypeface and you'll not only get a good deal, you'll also be helping the Manchitas Daycare for abandoned kids in Ecuador.
Download Stendo Extended Light
14. Farmer's Co-op
Quaint, little, and hand-painted, you will feel transported to old farmer's markets in this unique creation by Very Cool Studio.
15. Porter
This slab serif display font by Daniel Nisbet takes inspiration from hardworking mid-19th century typefaces.
16. Robodron Font
Step into the future in this highly futuristic typeface from Sentavio. Use it on sci-fi, games, or tech themes for personal or commercial projects.
17. Turismo CF Modern
Taking its cues from both the 1960s and 1920s, Connary Fagen created this stunning type in 7 weights that will look stunning in automotive, business, or industrial themes.
18. UTC Nomad Font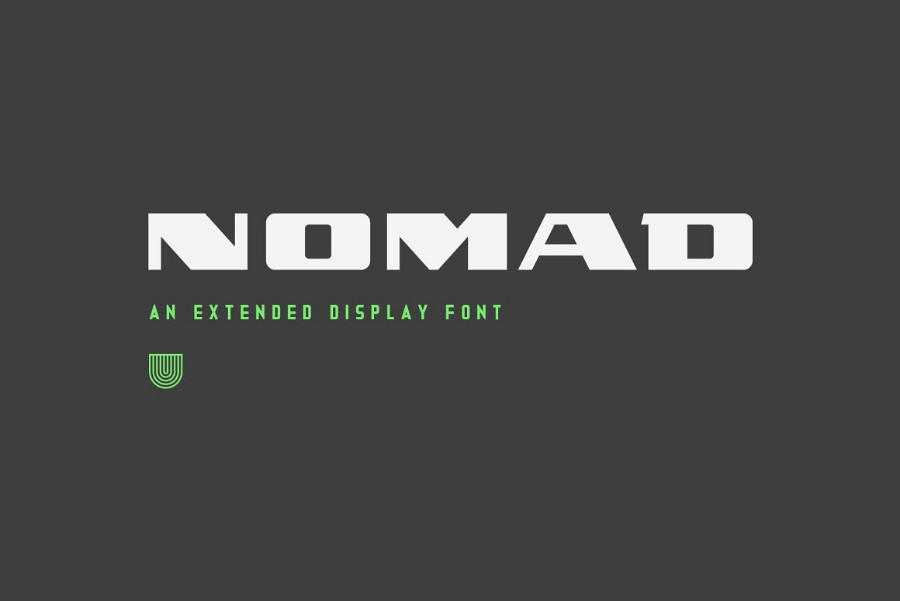 Union Type Co. brings to you this extended, blocky, display font that's as big as your ambitions.
19. Horizon
This wide sans serif from Alberto Fontense comes in two styles, Regular and Outline, for all your heading and title needs.
20. Widebody Sans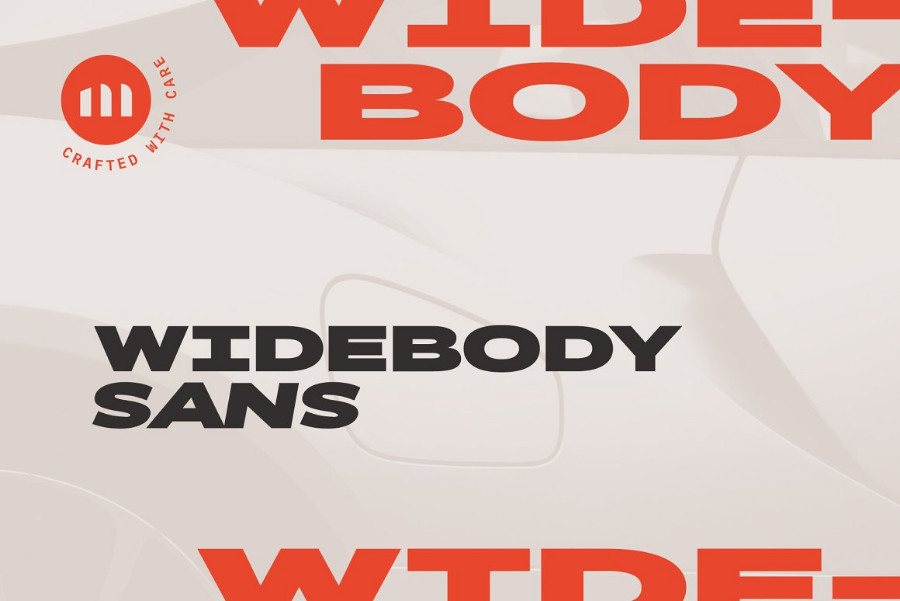 With an amplified horizontal scale, this wide body sans from Corey Moen creates a refined, impactful presence that's perfect for fashion, sports, business, and just any theme.