Last Updated on May 29, 2023
Whether it's digital design or manufactured goods, size matters. You want to make sure that what you see is what you get. How many times have you seen an ad online only to be disappointed when you finally hold it in your hand? Believe it or not, the same can be said for anything digital.
It can be frustrating to get a photo or a mockup that doesn't look anything like the sample. As online elements sometimes do get a physical product, changing the scale can change a huge aspect of the result. For instance: a logo that looks awesome on your laptop, may look blurred or pixelated when printed out.
In conclusion, if you want to stand out, size is everything. Want to make sure you make heads turn? Go big. Let these wide fonts show you how it's done.
Cool Wide Fonts
1. Synthetika
Do you need an ultramodern font to achieve a seamless futuristic aesthetic? Then look no further than Synthetika. With its wide spacing and blocky shape, it is the perfect choice for a wide range of artistic pursuits, including sports posters, sci-fi films, gaming titles, and more.
The strong and bold geometric shapes of Synthetika exude power and confidence, making it an excellent font to push boundaries in your professional and creative projects. Its clean and boxy style is sure to grab attention and make a lasting impression. Whether you're working on website design or game development, Synthetika is a font you'll be turning to time and time again.
2. Tokyo Typeface
Influenced by traditional Japanese Inkan-Seals, this ornamental typeface by Hipfonts will allow you to create designs in Latin characters but with a coveted oriental vibe.
3. Nero
Nero is an ultra wide typeface that's sleek and modern. The font is fairly legible in all sizes, but works best when the letters are large. Nero is ideal for packaging, posters, sports, advertising, editorials, social media, Youtube thumbnails, and more. If you're looking for a stylish new font for your design toolbox, then Nero will make a perfect addition.
4. Stardock 
Looking for a contemporary typeface that's out-of-this-world? Your search ends with Stardock – a sleek, minimalist font. It features clean lines that are sure to impress even the most discerning of designers.
This font offers a world of possibilities: from sci-fi posters, space themes, travel brochures, tech concepts, or artificial intelligence projects, Stardock has got your back.
It's an absolute essential for your design toolbox, taking your work to the next level. With its cutting-edge aesthetic, Stardock is sure to be a hit with anyone who's looking to push the boundaries of design and explore new frontiers!
5. Sunday
Sunday is warm and inviting typeface designed for impact. Whether you want to make a headline, logo, print, t-shirt, phone case, mug or simply a rad design, Sunday delivers. Thanks to its playful nature, this font can be used for modern and vintage designs. I hope you will enjoy using it as much as I had fun making the previews for it.
[fontsampler id=73]
6. Zuccini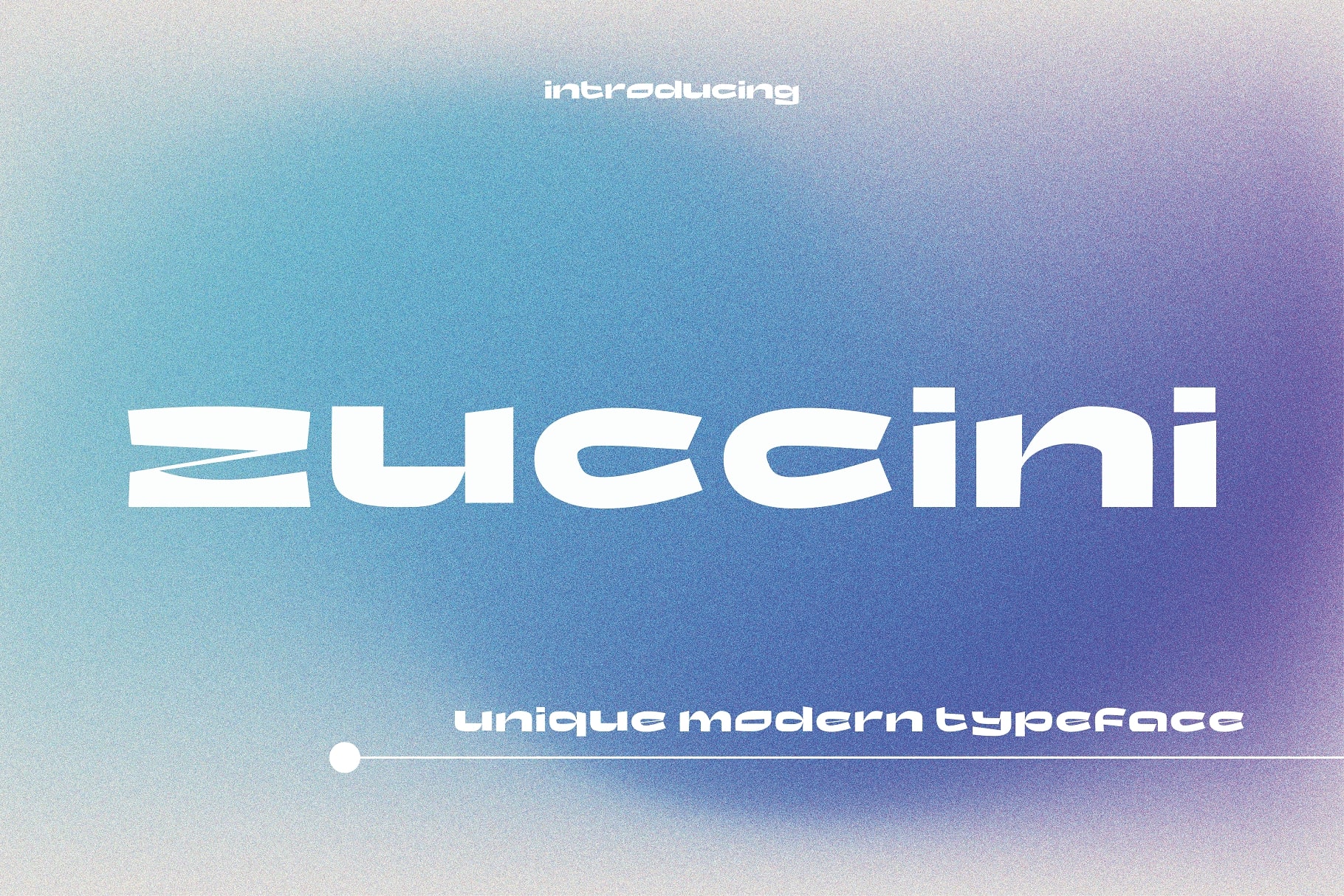 Zuccini is a unique modern typeface created especially for sleek/minimal design projects. This gorgeous font is perfect for magazines, branding, social media, youtube, packaging, fashion, posters, headlines, and much more. With stylish looks, Zuccini will make your designs stand out and get noticed.
7. Zilla
Hey dude, have you peeped Zilla? It's a totally chunky and bodacious display typeface that comes in two gnarly flavors – Regular and Rounded. It's the bomb for creating totally rad designs that are all that and a bag of chips, whether it's headlines, covers, social media, thumbnails, book covers, stationeries, packaging, branding, or whatever.
Zilla's got a killer look that's all beautiful, quirky, and bold. It can totally work on both modern and retro projects. Give Zilla a whirl and see how it can crank up your designs to the max!
8. Dusty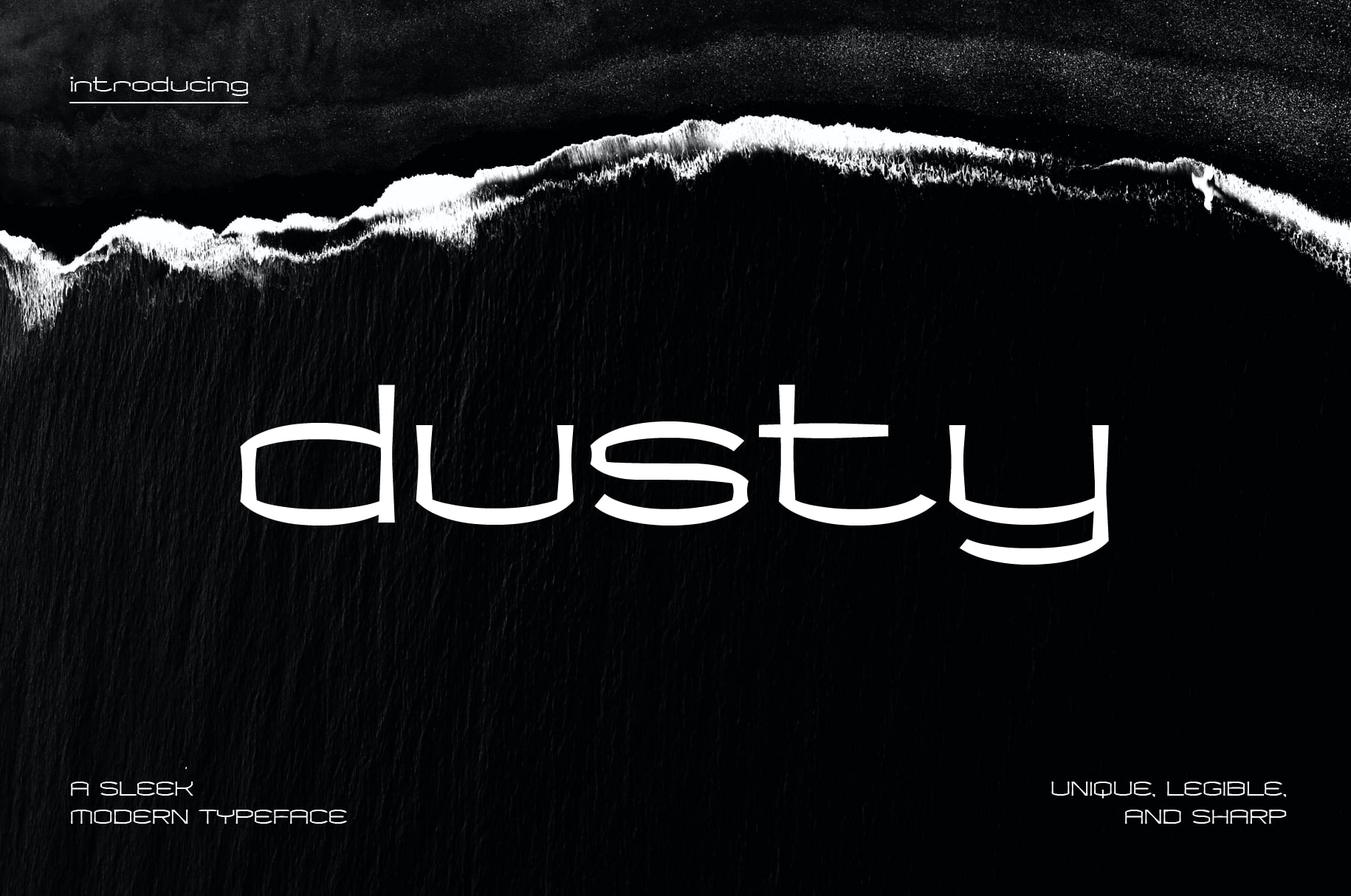 Dusty is a sleek modern display typeface perfect for high exposure without that unnecessary distraction. Its clean futuristic look is perfect for sci-fi, video games, sports, and technology themed projects. Dusty is intended to be used for headings,, branding, logos, wordmarks and other application rather than typing a body of text. If you need a head turning geometric display, then Dusty is for you.
9. Ezra
Ezra is a wide font but with a slight curvature that really highlights the bold look. Features alternates and multilingual support.
10. Helena
Helena is a wide font perfect for industrial, fashion, editorial and corporate needs with it's 3D drop shadow. Perfect for titles, logos, signs, and more.
11. Mammoth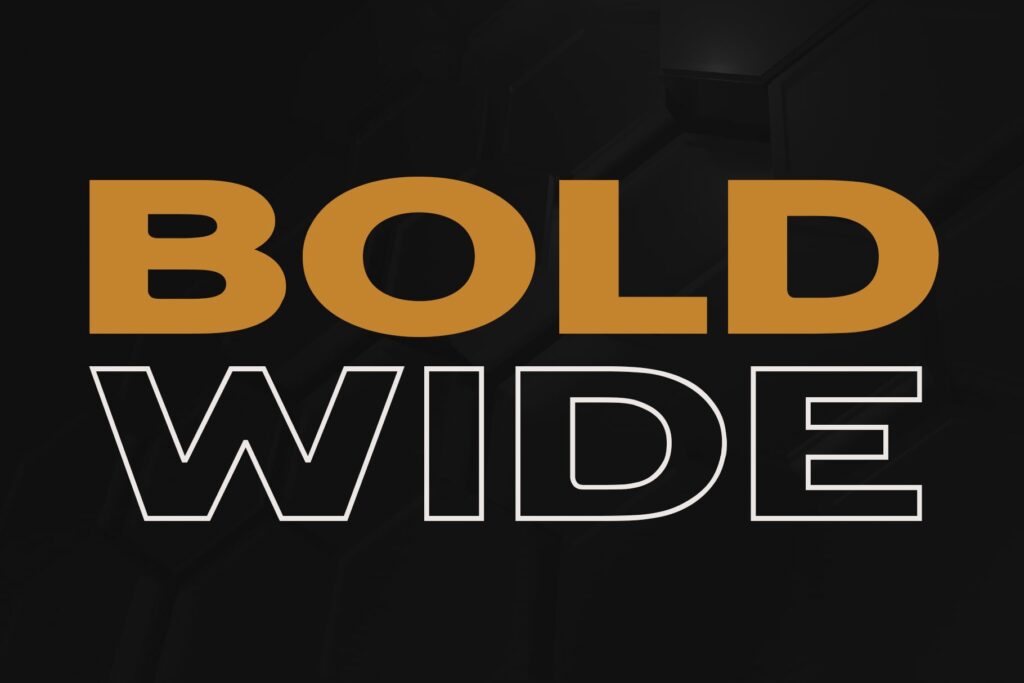 Mammoth is a wide sans serif typeface ready to push the boundaries in your designs. Thanks to its modern look you can use it for any project that requires a bold, clear statement.
You can use it for numerous projects like fashion, magazines, logo, branding, photography, invitations, wedding invitation, quotes, blog header, poster, advertisements, postcard, book, websites, etc. This download includes regular and outline versions as well as lowercase letters for each. You can mix and match the outline and regular version to come up with unique designs.
[fontsampler id=65]
12. Niran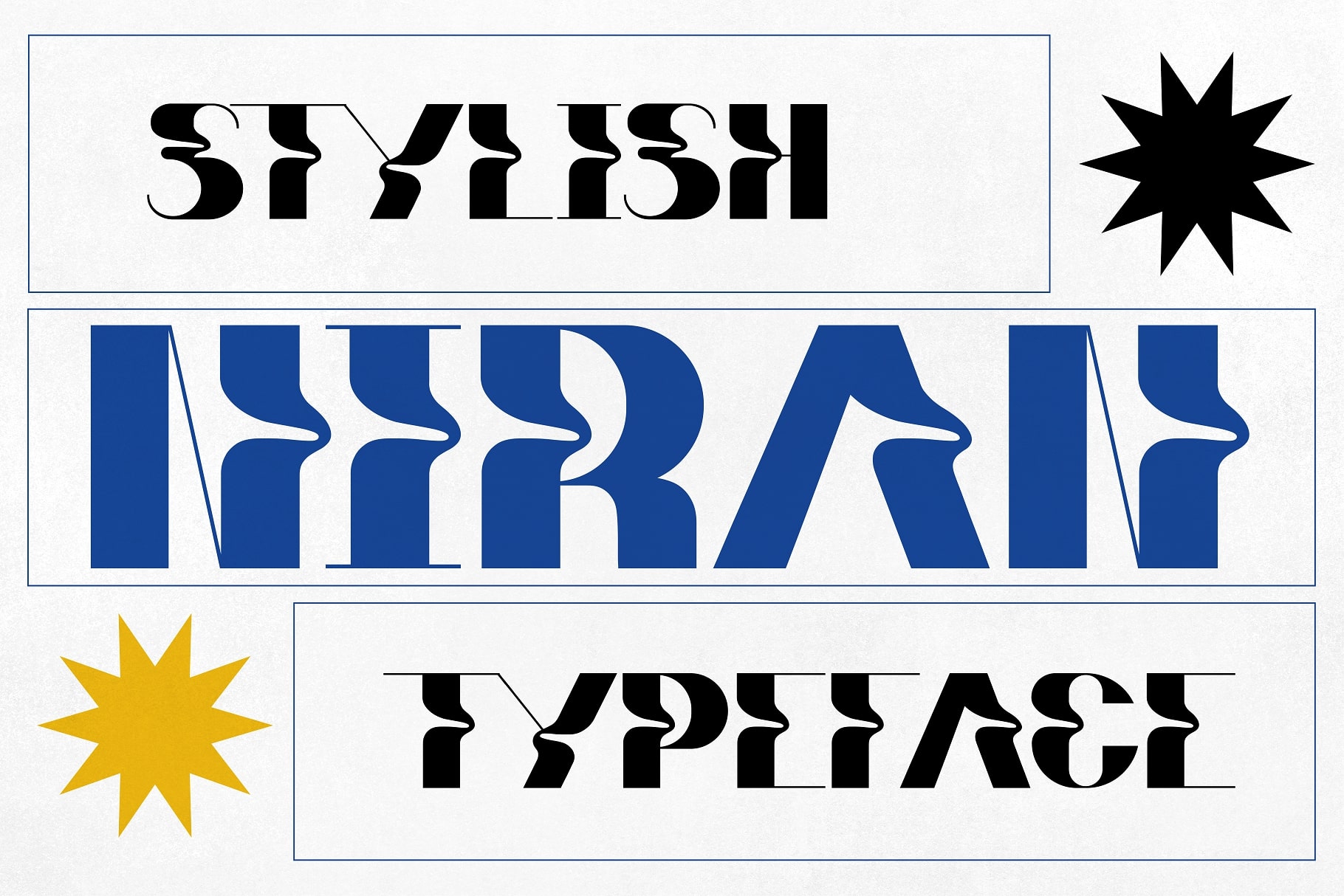 Niran is an experimental typeface with radical curves. Unique rippled lettering makes this font perfect for groovy posters, abstract logos, creative quotes, rad packaging, attention grabbing headlines, and much more. Niran mixes futurist letters with nostalgic curves, thus creating typography which stands out from the norm. If you're searching for an experimental font that breaks the rules, then look no further than Niran.
13. Shizuko
Shizuko is a modern display typeface inspired by Japanese kanji fonts. This eye catching font comes in English style (there are no Japanese letters). You can use Shizuko to create rad posters, emblems, stickers, magazines, websites, social media posts, logos, apparel, packaging, and anything else your heart desires. The font is fully kerned and is ready to be used right away.
14. Wide Load
Inspired by the freedom and boldness of the famed Route 66, WDCo brings to you this classic sans that works well by itself, but also looks great when paired with photos or graphics.
15. STOUT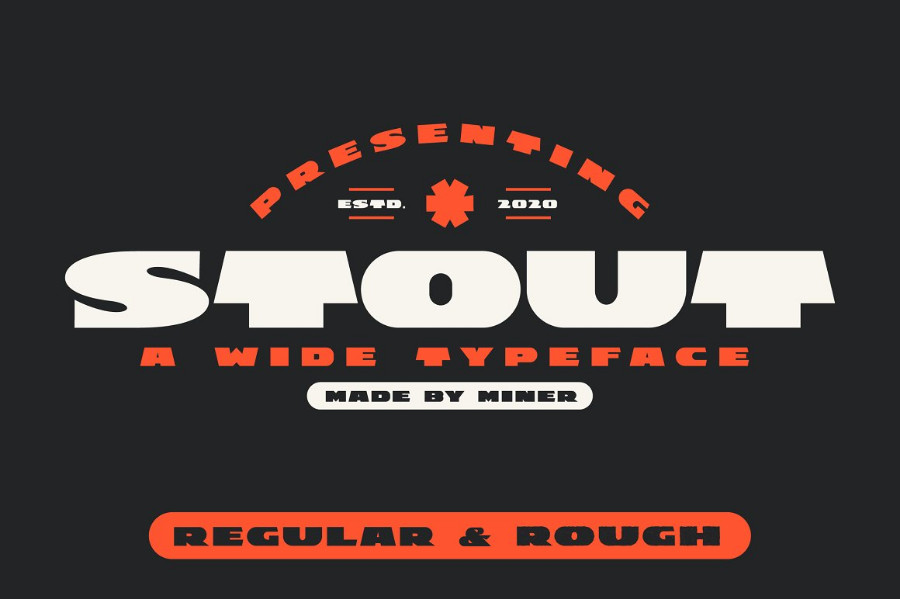 This type family by Nicholas Miner consists of two fonts: Regular for more refined designs, and Rough to achieve a more organic feel.
16. NF ULTRA
Narrators Studio proudly presents this geometric sans-serif that's ready to push boundaries thanks to its extra wide properties and ultra modern appeal.
17. Wider
This geometric extra wide sans serif by Paul Glazkov is well-kerned and ready to take on anything you want to throw at it – from short body texts to essential headings.
18. Westkreep Font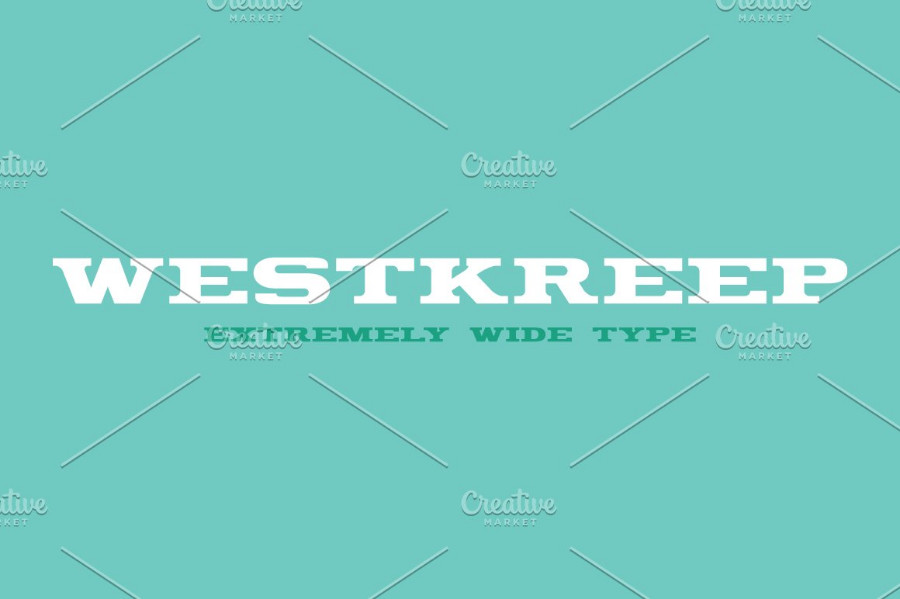 Whenever you need extra wide characters, this traditional type from Pedro Alexandre Teixeira will hit all the right notes.
19. Boxen Type Family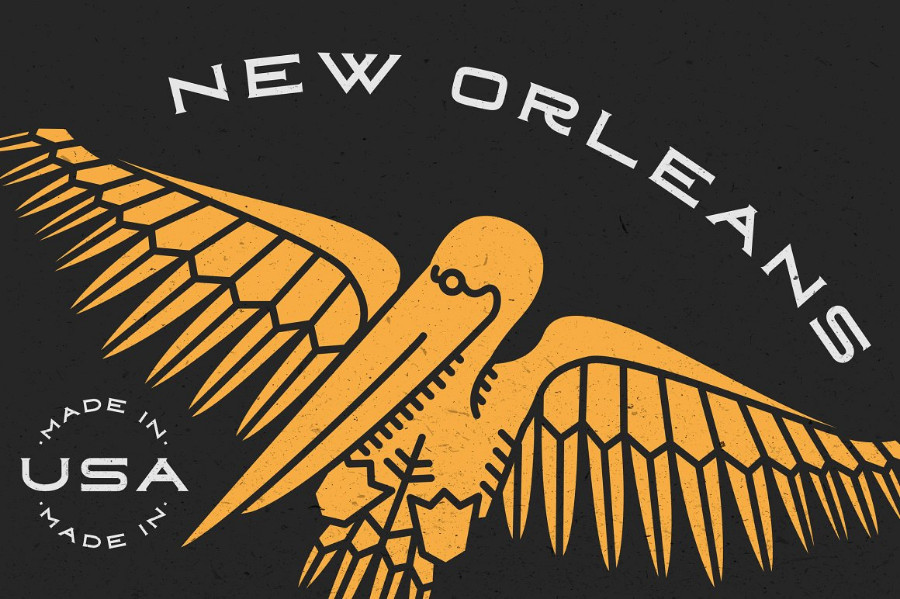 Go from bold to light quickly and easily using this wide type family that includes 5 fonts and 2 paper textures.
20. Extendo Font
Don't be afraid to go bold with this custom sans serif gem by TriLion Digital Goods. Whether you're working on retro designs or you require something more modern, this set has got you covered for the long haul.
21. Stendo Extended Light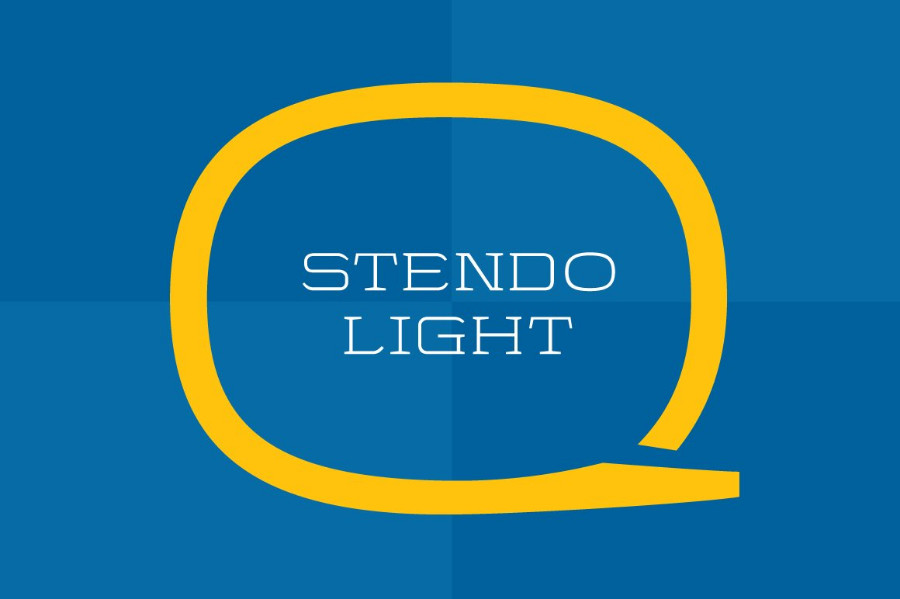 Purchase this light neo retro wide font by Stypeface and you'll not only get a good deal, you'll also be helping the Manchitas Daycare for abandoned kids in Ecuador.
Download Stendo Extended Light
22. Farmer's Co-op
Quaint, little, and hand-painted, you will feel transported to old farmer's markets in this unique creation by Very Cool Studio.
23. Porter
This slab serif display font by Daniel Nisbet takes inspiration from hardworking mid-19th century typefaces.
24. Robodron Font
Step into the future in this highly futuristic typeface from Sentavio. Use it on sci-fi, games, or tech themes for personal or commercial projects.
25. Extenda
A variable width sans serif type family by Zetafonts, it consists of 12 fonts you can use for all kinds of projects: from logos, headings, to websites, invitations, and apparel.
26. UTC Nomad Font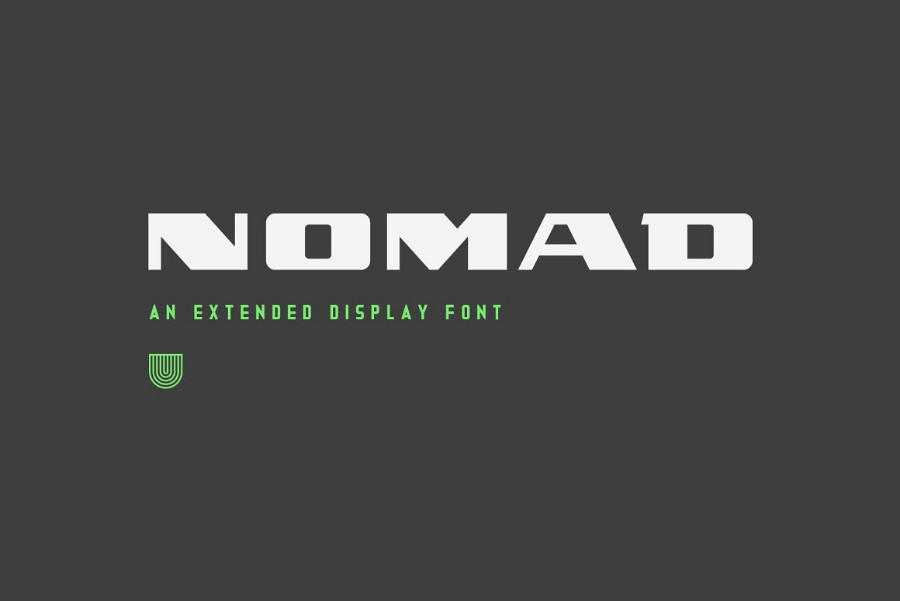 Union Type Co. brings to you this extended, blocky, display font that's as big as your ambitions.
27. Horizon
This wide sans serif from Alberto Fontense comes in two styles, Regular and Outline, for all your heading and title needs.
28. Widebody Sans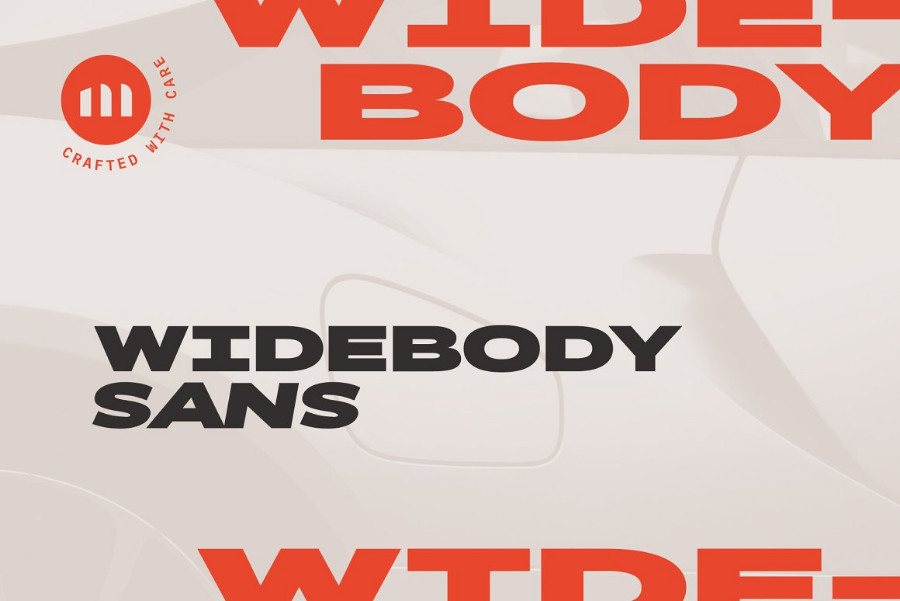 With an amplified horizontal scale, this wide body sans from Corey Moen creates a refined, impactful presence that's perfect for fashion, sports, business, and just any theme.
29. Piston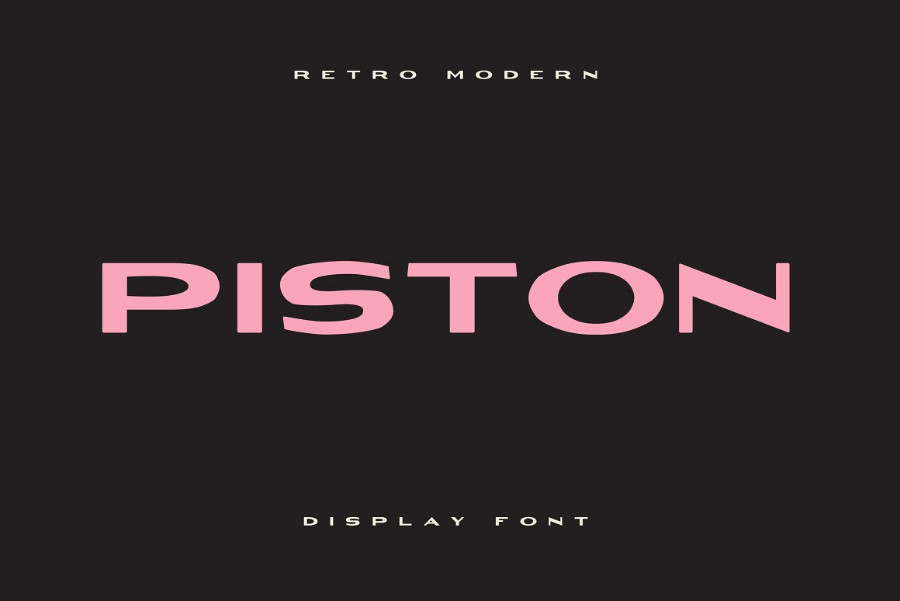 This all-caps retro offering from MDAVIDWEEKS will take you back to simpler times, yet still employ that fresh, modern vibe.
30. Joyride Extended Typeface
Looking for something simple yet attention-grabbing? Then this variable width sans by Type Juice would be perfect for you.
Download Joyride Extended Typeface
31. Bloke Display Font
This revival of Miller & Richard's classic metal typeface from Vintage Type Co. is reminiscent of the timeless industrial era that inspired the original.
32. Halon Font (FREE)
This techno sans from Yvonne Simmermacher can be applied to all kinds of projects – from headlines, logos, to posters, and even game titles. It consists of 3 styles (Regular, Light, Bold).
33. Wolf's Bane Super-Expanded (FREE)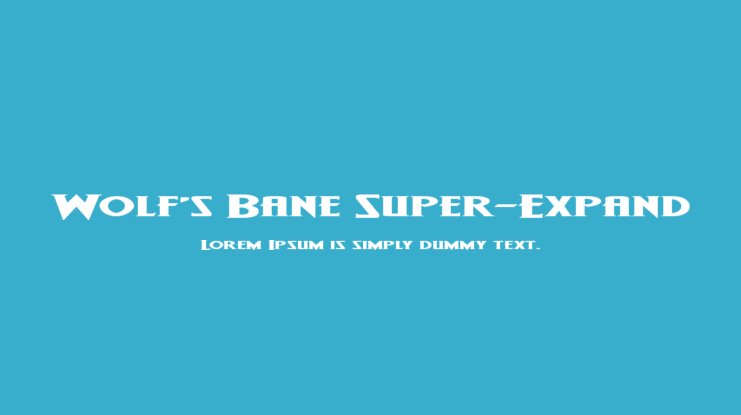 Iconian Fonts brings you this strong serif that would look awesome on editorials, comics, cartoons, movie posters, and more.
Download Wolf's Bane Super-Expanded
34. Accent Typeface (FREE)
This experimental typeface from Nelson Balaban is suitable for headlines or short texts. Free for commercial and personal use.
35. Project Space (FREE)
Create sci-fi concepts with ease with help from this modern display font by Ver Wave. Includes Latin, Cyrillic, and symbols for writing mathematical equations.
36. OTR Type (FREE)
You will get 2 styles (Wide and Regular) with this well-proportioned geometric grotesque from Bastien Tessane.
37. Wild World V2.0 (FREE)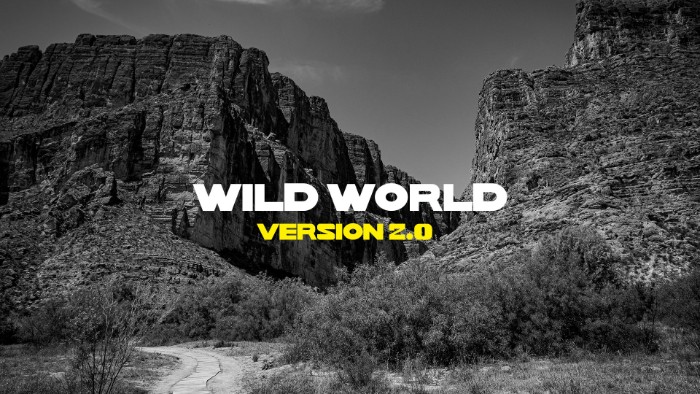 Big, bold, and beautiful, this simple sans from Abdullah Mosad will ensure your projects get the most eyeballs. It's ideal for minimalist, brutalist, and black-and-white designs. Use it by itself, or pair it with slim and/or condensed fonts for an interesting effect.
The pack comes with 46 characters, including letters, basic punctuations, and numerals. Try it on magazine covers, movie posters, billboard ads, social media promotions, branding, corporate presentations, and more.
38. Heading Pro Wide Font Family (FREE)
Designed by Francesco Canovaro for Zetafonts, this rounded sans serif type family is as versatile as it is delightful. Based on geometric forms, the extended styles are readable, detailed, and modern.
Use the wide sizes for making standout headlines, quotes, signs, titles, and short texts. It's suitable for sports, adventure, corporate, fashion, and automobile themes. Free for personal use only.
Download Heading Pro Wide Font Family
39. Moai (FREE)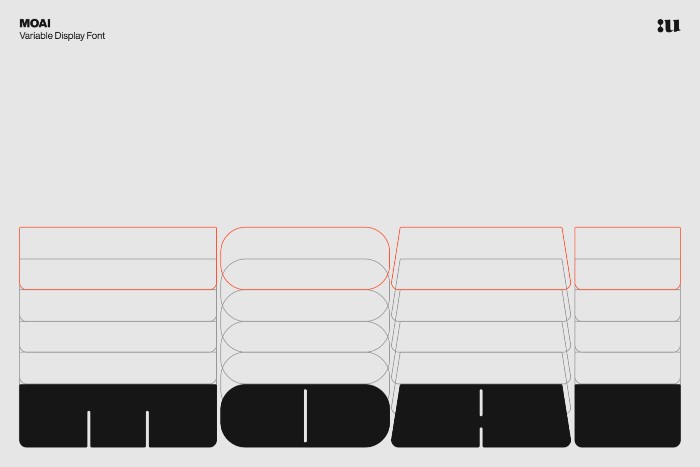 Looking for a quirky yet highly serviceable font? Then you can't go wrong with this neo-brutalist variable typeface by Unio Creative Solutions. Produced with flexible proportions and a singular heavy weight, the extra-wide contrasting shapes are super adaptable. It's the quirky yet serviceable font you'd be happy to have in your arsenal.
Contains 2 styles (Regular and Oblique) to make your branding, ads, social promotions, flyers, logos, posters, and art projects as prominent as possible.
40. Smotret (FREE)
Widen your typography horizons using this free display font from Konstantinas Ladauskas. Inspired by an old Russian clock, it combines futuristic feel with traditional style typography (hence the angled forms). Contains ligatures to make the text even wider.
Give those classic themes a facelift by using this font as an overlay on photos and illustrations. Use it as a title or headline for sci-fi posters, book covers, or game apps. Want an eye-popping project? Pair this geometric gem with bold, vivid hues to highlight your text even more. Free for personal use only.
41. Fathead (FREE)
Headfonts presents this high-contrast typeface with abstract features. The unique shapes, dense kerning, extreme proportions, and overall strong, heavy look were designed for maximum visual and emotional impact.
The pack contains 3 weights (Regular, Bold, and Black) with each weight having 103 glyphs, an uppercase and lowercase alphabet, plus standard Latin script support. You will love it on retro, modern, and even romantic themes. Free for personal use only.
42. Scarlex
Scarlex is a unique display typeface that looks retro, modern, and futuristic all at the same time. It was inspired by science fiction movies and books from the 1960s.
The font is perfect for science research posters, movies, posters, branding labels, automotive type design, t-shirts, branding, book covers, and more. If you're looking to infuse your design project with some personality, then Scarlex should definitely be on your radar.
43. Neretto
Neretto is a bold, wide font that features a slightly distressed look. Features two open type font files with obliques, ligatures, stylistic alts, and a complete glyph set.
44. Brooklyn
Brooklyn is a classic, wide font that's not too thick and not too thin. Makes for clean, modern headlines, logos, and more.
45. Turismo CF Modern
Taking its cues from both the 1960s and 1920s, Connary Fagen created this stunning type in 7 weights that will look stunning in automotive, business, or industrial themes.
46. Kooka
Kooka is a wide font with three thicknesses perfect for bringing back that groovy, retro feel. It's definitely quirky, lots of fun, and truly unique!