Last Updated on February 3, 2023
My team and I are very excited to launch The Creator Bundle! 
This massive collection features over 180+ typefaces we've created over the past 4 years (since 2018). If you were to purchase each font separately then it would cost you more than $3,000. With this bundle you are saving well over 98%.
This collection of carefully crafted fonts can be used to create stunning logos, social media graphics, posters, flyers, business cards, digital or physical book covers, wedding invitations, emblems, stationary, labels, stickers, packaging, apparel, and anything else you can possibly imagine.
We take pride in creating typefaces which are unique, clean, and well kerned. Let's take a look at what's included in this bundle. Below you will find collages of typefaces included in this bundle. This should give you a taste of what to expect. You can also view each font in detail here: Hipfonts.com/shop
What you receive:
Access to over 180+ fonts. ($3,000+ value)
Unlimited Commercial License. (No hidden gotcha terms and conditions. Easily worth well over $10,000)
15 Never before released fonts (You get access first before anybody else)
Royalty free fonts for logos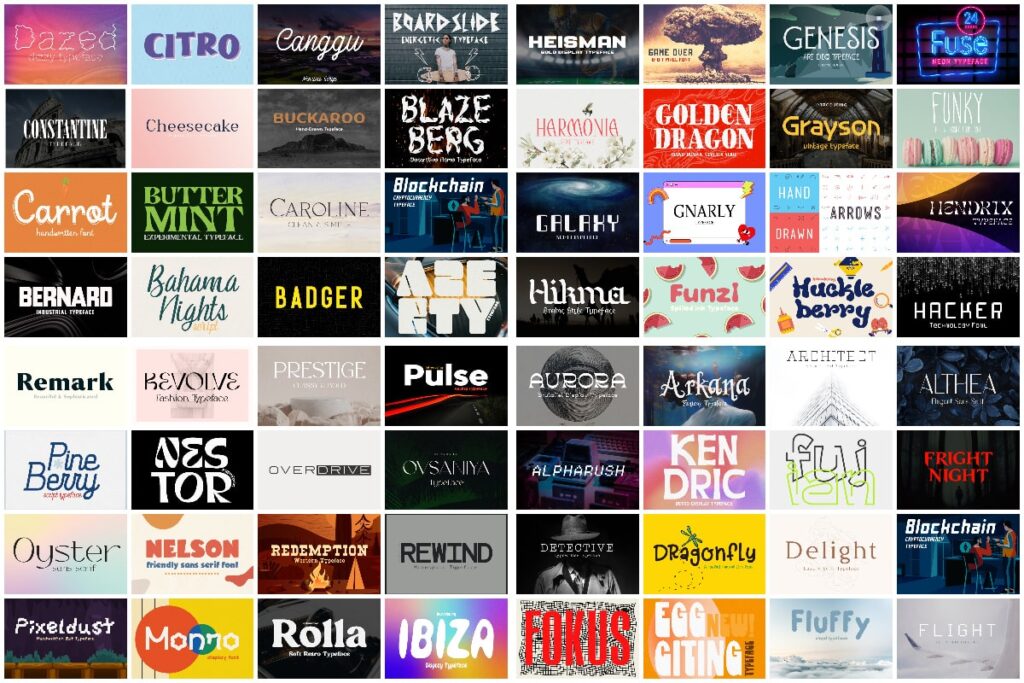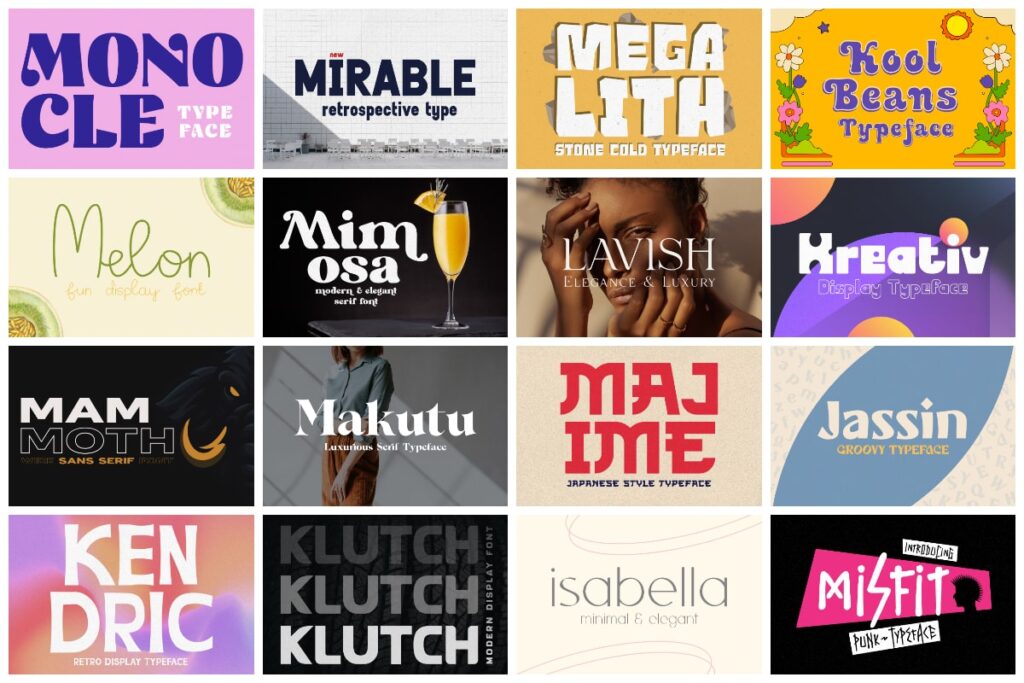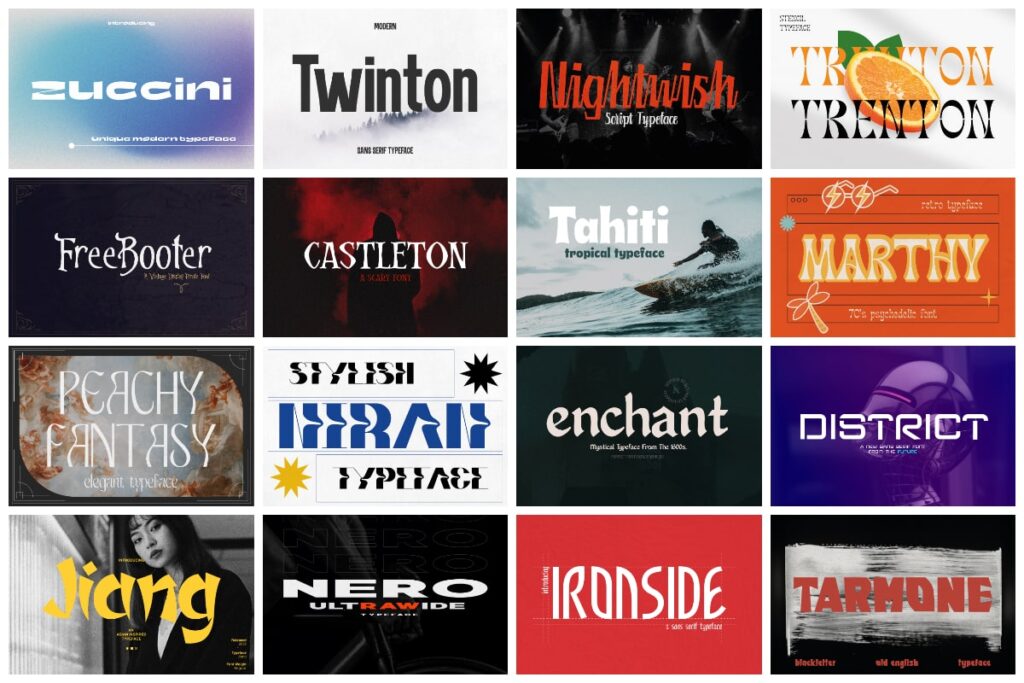 FAQ
Can't I just buy the fonts separately?
You can. There is not need to buy this bundle if you just need one specific font. Check out our shop.
Will I have full commercial use?
Yes! We make things very easy and straight forward. No need to worry about anything. Our licenses cover products for sale, ads, broadcast, streaming, social media, films, and virtually any use case you can imagine. You can use them in unlimited projects. No need to spend hundreds of dollars on expensive "extended use" licenses. You can use our fonts for anything you want (the only thing prohibited is redistributing our fonts elsewhere).
Do I get access to all fonts?
Yes, you will be able to immediately start downloading and installing all the fonts.
What file formats are included?
Most fonts offer both .OTF (OpenType) and .TTF (True Type) formats. All fonts include at least a .TTF file. You are allowed to convert them to other formats for your own use.
Can I use the fonts for Embroidery?
Yes, with the commercial license this is allowed. Please note that you will need to digitize the fonts yourself.
What kind of use is prohibited?
You cannot partake in reselling, redistributing, offering for free, tracing, or altering the fonts from their original form, selling of embroidery fonts, or selling of the individual characters in alternate file formats – claiming as your own creation. Basically, don't steal.
Do the fonts work with any type of software?
Yes, any application that supports fonts can be used. Some examples: Adobe Illustrator & Photoshop, Canva, Cricut Design Space, Procreate, Figma, Silhouette Studio, PicMonkey, MS Word, Publisher & many many more.
Can I find this deal on other design marketplaces? 
No. This is an exclusive deal only for our readers. Without them, we wouldn't be where we are today. We are deeply grateful and thankful for all your love and support.
Further Questions?
Mail us at: hipfonts@outlook.com