Last Updated on May 29, 2023
Minimalism in design began sometime in the 1950s and 60s, as influenced by the Bauhaus movement in architecture. The concept is about doing away with excess and only working with what's essential. Thus, the gilded entryways and vivid painted ceilings have been replaced by simpler geometric structures and clean lines.
This movement carried on to other industries such as commerce and publication. Logos, book covers, magazines, website design, and packaging soon reflected minimalist influence. But just because it doesn't look extravagant doesn't mean it can't be interesting. The smart use of vibrant colors, geometric shapes, and handmade illustrations can contribute to elegant, fun, and remarkable final products.
Using typography is one way of bringing this concept to life in your own works. You can start with these minimalist fonts and see how it instantly changes the look and feel of your projects.
Simple Minimalist Fonts
1. Amenti
Searching for a modern yet classy font? Amenti is your best bet. Its clean lines, graceful curves, and simple beauty make it a standout choice for any design project. With six different weights to choose from, Amenti is a versatile font that can elevate any composition.
As a sans serif, it is both charming and minimalist, leaving a lasting impression on viewers. Its high legibility makes it ideal for display and body text in branding projects, printed works, or website design. If you need a font that can clearly communicate your message, Amenti opens plenty of doors.
2. Vesper
Unio Creative Solutions brings to you this practical all-caps set of geometric sans in 2 weights with matching obliques. That's a total of 12 fonts you can mix and match, or use as a standalone in any project.
3. Alma Sans
Available in 5 weights, this friendly font from Great Scott has rounded edges and supports 28 languages.
4. Equinox
Tugcu Design Co. brings to you this modern and minimal font that works great in sci-fi and contemporary themes.
5. Melissa
Melissa is a font that embodies refinement and femininity, radiating an air of modern sophistication and style. This font's slim and minimalist appearance creates a stunning image of effortless beauty and timeless grace. It's also versatile for use in both modern and vintage concepts. Trust Melissa to help you design projects that are lively, unforgettable, and magical.
The elegant curves and precise lines make it an ideal choice for creating luxurious and welcoming vibes. It's perfect for beauty, cosmetics, fashion, web design, and other projects requiring a dainty touch. Each letter is carefully crafted, adding a unique handcrafted quality to your works.
6. Fabian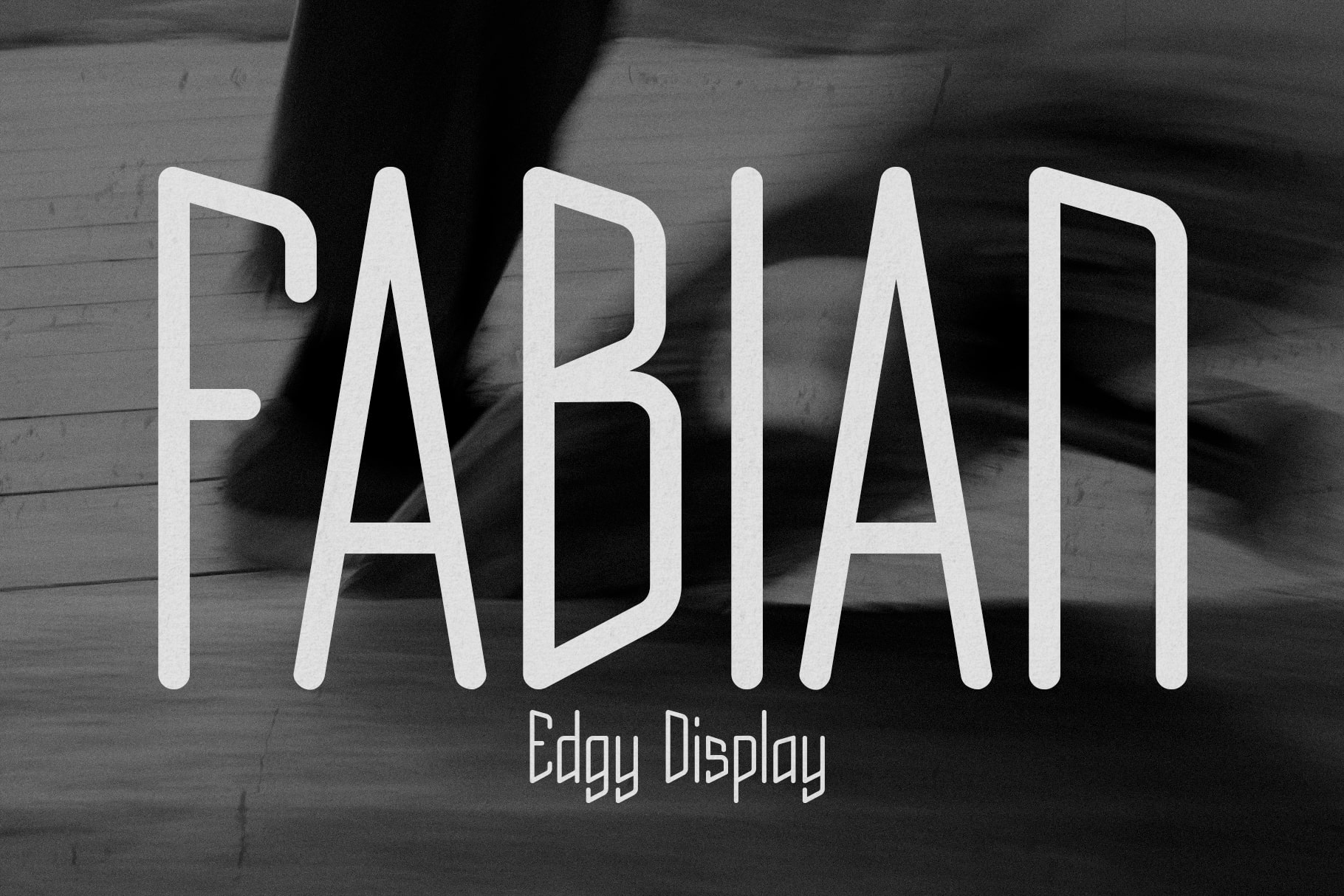 Fabian is an edgy punk display typeface. It's distinctive look is perfect for posters, album covers, apparel, logos, headlines, and more. It was inspired by the 1990s punk rock movement. This modern font includes upper & lowercase letters as well as punctuations and numerals. To get a feel for it, test it our below.
7. Lara
Keep it simple but chic in this classic and slightly curved serif typeface by Cassandra Cappello.
8. Dusty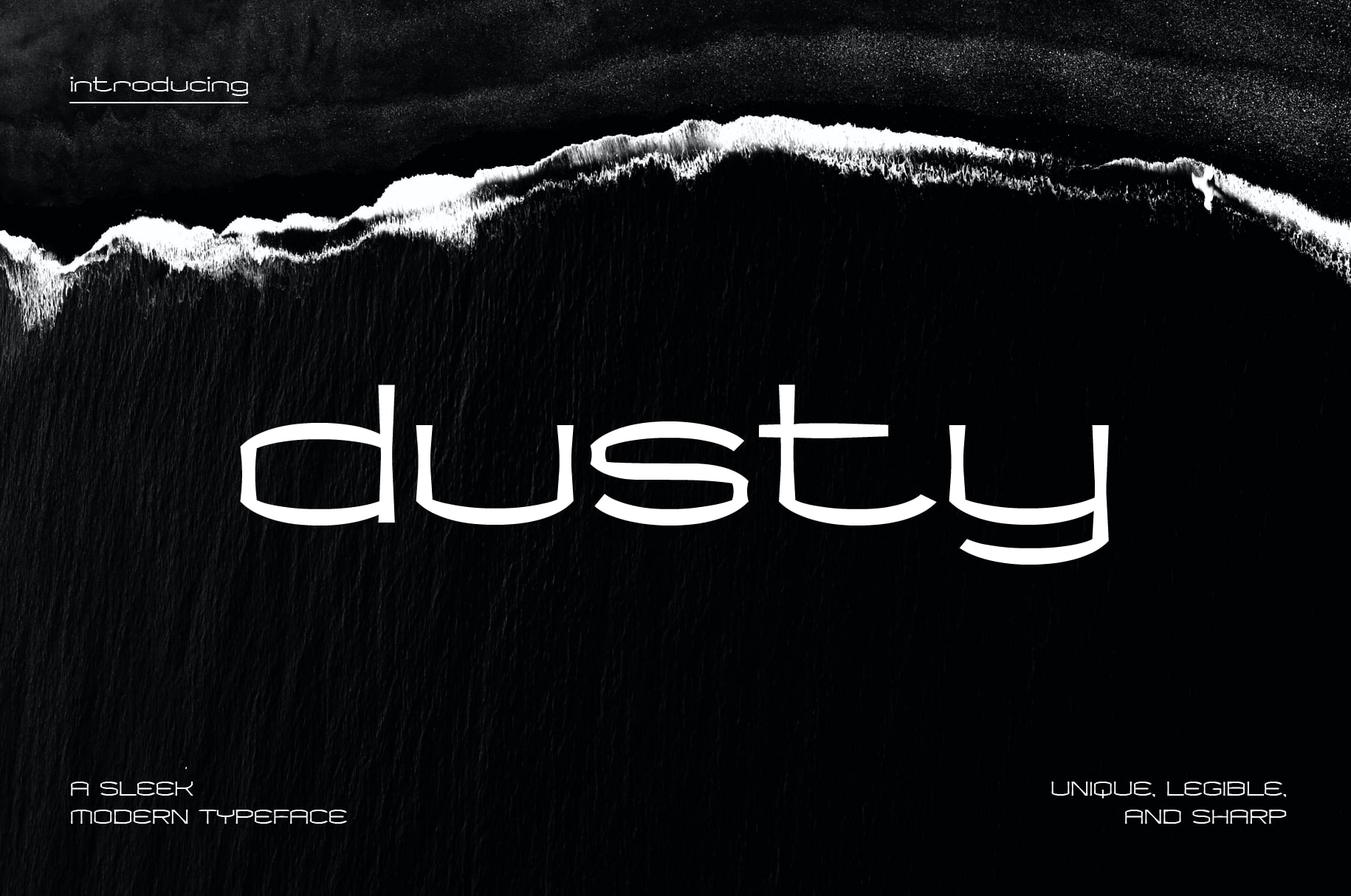 Dusty is a sleek modern display typeface perfect for high exposure without that unnecessary distraction. Its clean futuristic look is perfect for sci-fi, video games, sports, and technology themed projects. Dusty is intended to be used for headings,, branding, logos, wordmarks and other application rather than typing a body of text. If you need a head turning geometric display, then Dusty is for you.
9. Origin
Origin is a tall and almost Bebas-like minimalistic typeface that when added to a piece of design will be able to be scaled up to a massive font size due to its tall nature. Great for film and magazine headlines!
10. Morton
Morton is a classic sans serif font with plenty of character and enough of a minimalist style to be used for a reliable paragraph font in your favourite design program.
11. SuperLine
Superline is a gorgeously cinematic typeface that while minimal has a tall nature to it, and like Origin above, is a minimalistic and surefire choice for headings in both print and online media.
12. Fokus
Fokus was inspired by mid-century print design. The height of this condensed typeface automatically draws attention and can be utilized to create beautiful headlines, logos, quotes, posters, social media, headlines, magazine titles, clothing, large print formats, and more.
You can easily pair it with scripts and bold sans serif fonts. Fokus comes in two versions, regular and thin, which makes it super versatile and fun to experiment with.
13. Mentalist
This handcrafted futuristic display font from The Routine Creative comes with regular and cropped letters that will look perfect in sci-fi or contemporary themes.
14. Revolve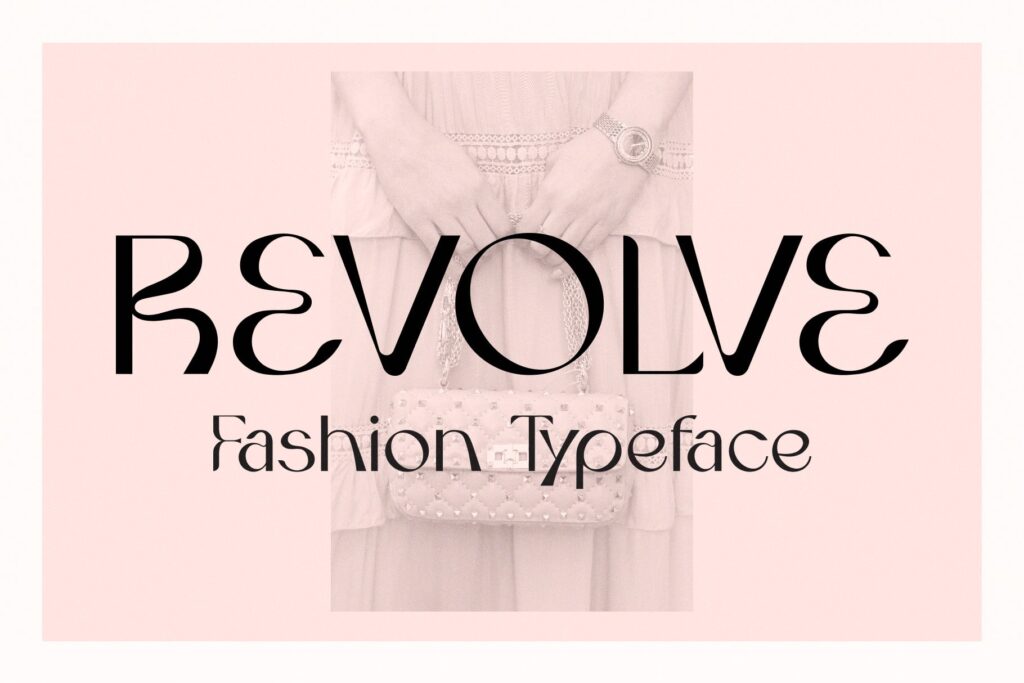 Revolve is a beautiful typeface inspired by fashion magazines. It's thick–thin strokes are perfect for elegant designs.
Revolve will serve well for branding, social media, advertising, mood boards, packaging, editorial design, headlines, titles, and more.
[fontsampler id=56]
15. Lavish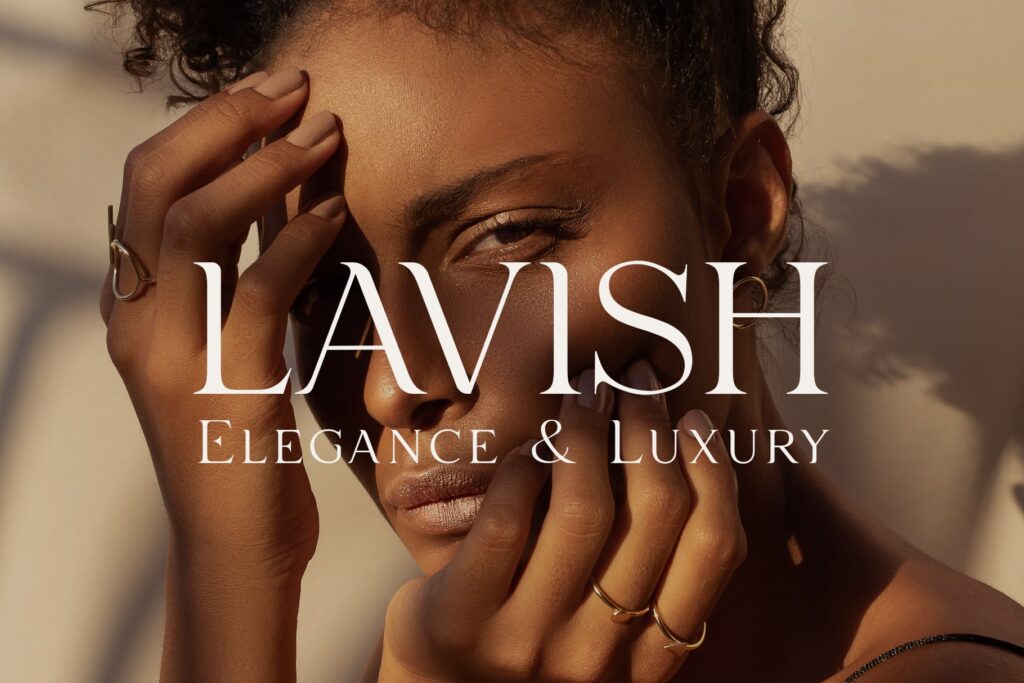 Lavish is a sophisticated serif typeface specially designed for fashion-themed projects. This typeface is perfectly suitable for creating elegant, chic, lifestyle design such as logos, headlines, wedding cards, books, packaging, stationery, labels, magazines, and more.
[fontsampler id=54]
16. Templar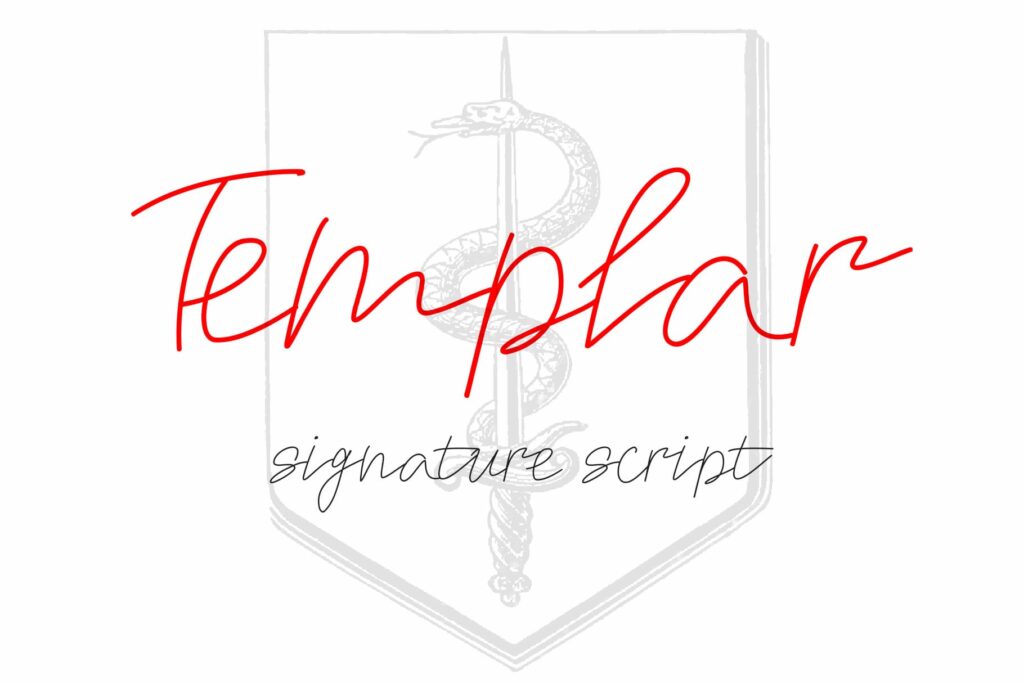 Templar is a stunning handmade signature script typeface ready to be used for your creative endeavors. This font was made entirely by hand, ensuring a unique and natural feeling.
The typeface is very versatile which means you can use it for numerous projects like branding design, blog headers, signatures, quotes, social media posts, advertisements, product packaging, fashion apparel, business card, labels, stationery and more…
[fontsampler id=30]
17. Oyster
Oyster is a sexy and elegant sans serif typeface. This font will grab attention and make your works stand out. Its use is ideal for fashion projects, packaging, branding, magazines, headlines, social media, invitations, and much more. Oyster also includes beautiful ligatures, which will add an extra spark to your design.
[fontsampler id=66]
18. Carter
This all-caps serif by Loren Letters is a must-have to add instant elegance to your wedding invitations, monogrammed projects, corporate letterheads, and more.
19. Enigma
Featuring lots of ligatures and alternates, this serif by Larin Type Co. is just as versatile as it is beautiful. Add it to your personal or commercial projects for a simple but irresistible touch.
20. Athena
With a total of 10 fonts, this typeface from Ellen Luff boasts of thin and thick strokes, along with graceful curves, that perfectly balances form and function.
21. Harmonial Font Family
Go for a clean yet dramatic look using this elegant and clean font by RC Graphics. Multilingual with accented characters, it's best used in branding, logos, magazines, videos, website headers, etc.
Download Harmonial Font Family
22. Prota
Let them know that you mean business in this super clean sans that comes in TTF and OTF files, created by Igor Petrovic.
23. Romanova Font Family
A carefully crafted font family from Graphic Resources, it's available in Regular and Bold versions that look great as body copy or in headers.
24. San Diego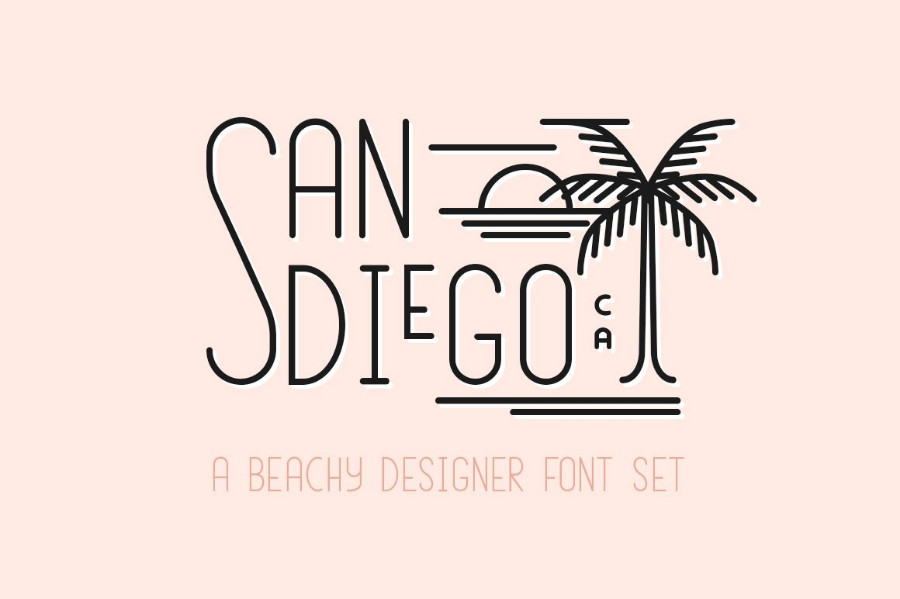 This four-font typeset by Jen Wagner Co includes decorative elements to make your job easier. It's recommended for designers who have experience in Photoshop and Illustrator.
25. Colton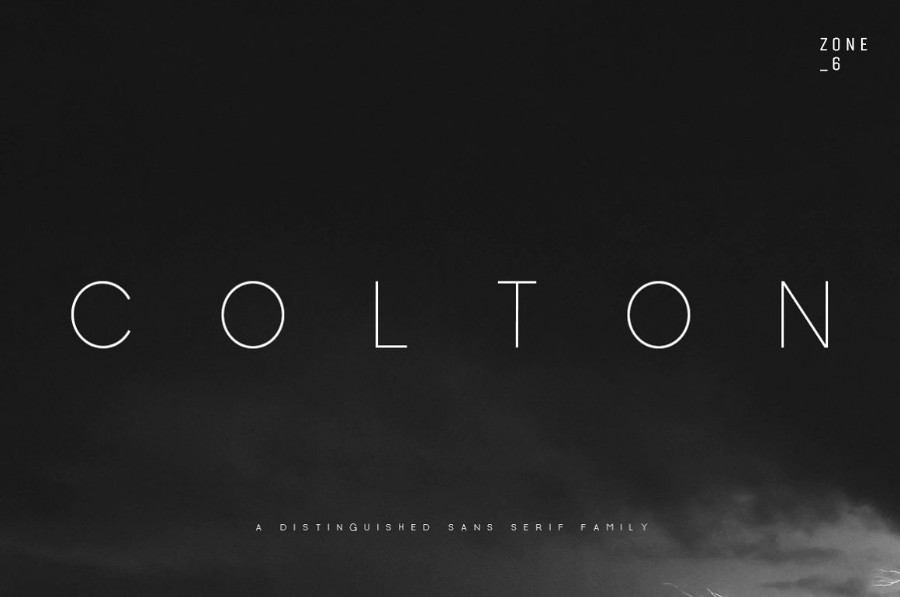 Ultra sleek and easily distinguishable, this sans serif from Zone 6 will look amazing in any and all themes – from hospitality, business, to apparel, and food and drink.
26. Highfield
Influenced by typefaces that were used in luxury editorials, this sans serif type family by Surplus Type Co comes in three weights with matching italics.
27. Blanche
Give your works that organic and effortless look using this modern sans from Pink Coffie. The set includes 18 premade logo templates for you to play around with!
28. Mint Font
High and sophisticated, this font is as minimalist as they come.
29. Augustine
A handcrafted condensed sans serif in two weights (Regular and Bold), it pairs well with scripts or bold typefaces for unique combinations.
30. Sinuous Rounded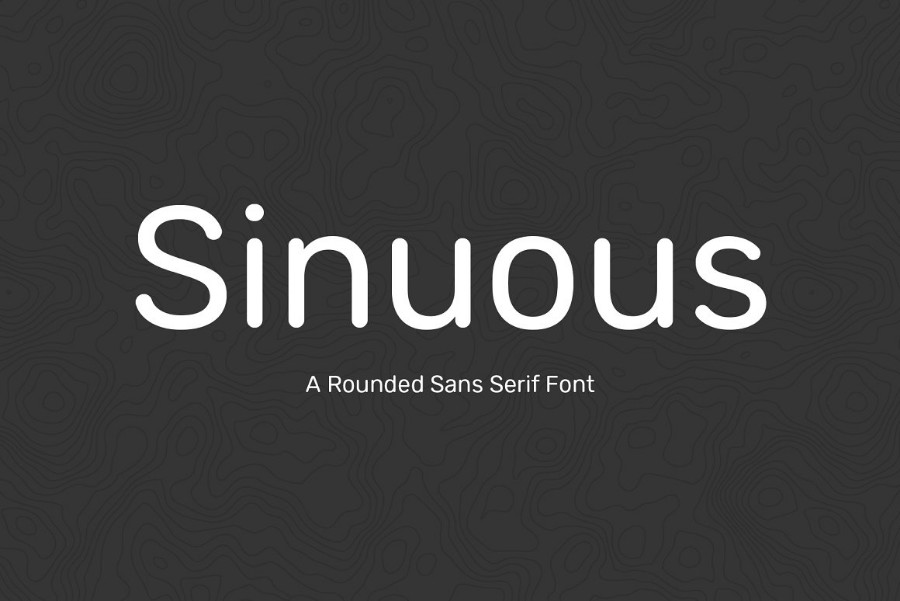 Turn that frown upside-down and soften those hard edges using this sans serif by Grid Based Design that comes with clean, rounded corners.
31. Munich
Minimal but impactful, this gem from Eldertype Studio is just what you need to add a quaint charm to your posters, book covers, logos, invitations, blog headers, and more.
32. Palm Beach Ligature Summer Font Duo
Studio Aurora presents this unique sans that has over 200 glyphs, more than 50 stylized ligatures, and 20 vector shapes to give your projects a vintage feel in minutes.
Download Palm Beach Ligature Summer Font Duo
33. Canno
Make a modern statement in this contemporary geometric sans with rounded lowercase characters. It can be used in logos, headlines, and even body copy.
34. GeoCon Light
Crafted by Sean McCabe especially for website use, this sleek geometric condensed font will captivate even the most discerning of typeface connoisseurs.
35. Senlot
A high contrast sans serif by insigne, this product comes in a whopping 54 fonts. It's everything that you need to create fantastic cards, posters, webpages, labels, body text, and more.
36. Arkibal
Arkibal by Danish typographer Jan-Christian Bruun is a vastly reputed typeface with a whopping 18 weights to its name, giving you full creative flexibility for all your typographic needs.
37. Minimal
Give your logos, posters, banners, and presentations a clean, modern feel with this sans serif vector display font created by MoonBandit.
38. Ageo
Don't miss the chance to fill your toolkit with this incredibly versatile geometric font family by Eko Bimantara. Product includes a total of 16 fonts, from thin to heavy weights.
39. Chase
Chase is a solid alternative to the many, somewhat boring, Google Fonts available out there. If you want a minimalistic typeface with some symmetry and flavour, Chase is a good pick.