Last Updated on January 12, 2021
Fashion has come a long way from simply dressing for occasions, to becoming an expression of one's self. More than vivid colors or soft textiles, various fashion icons have also served as inspiration to folks all over the world. Today, fashion is as diverse as it is practical.
The same can be said for beautiful typography. Some simply stand out from the rest. And when chosen wisely, your fonts can dress up or complete an already handsome design. Think of it as levelling up your work to better heights. Like adding the right accessory or putting on nice shoes.
Inasmuch as it takes time to find your own style, choosing the best typeface for a project needs some consideration as well. Searching for complementary typography? Find exactly what you need in this collection of the best fashion fonts.
40 Stylish Fashion Fonts
1. Findel Display Typeface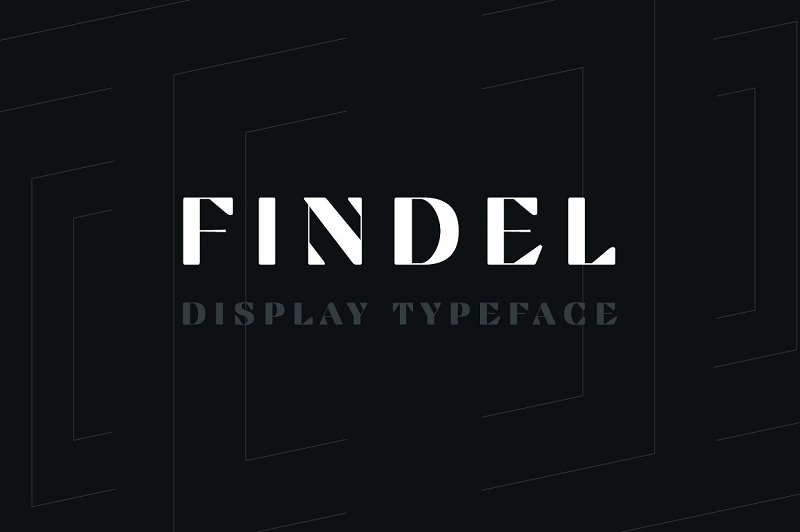 Presenting upper and lowercase characters, this display serif by Horizon Type is reminiscent of the art deco era, making it perfect for modern or vintage logos, posters, or headlines.
Download Findel Display Typeface
2. Deleplace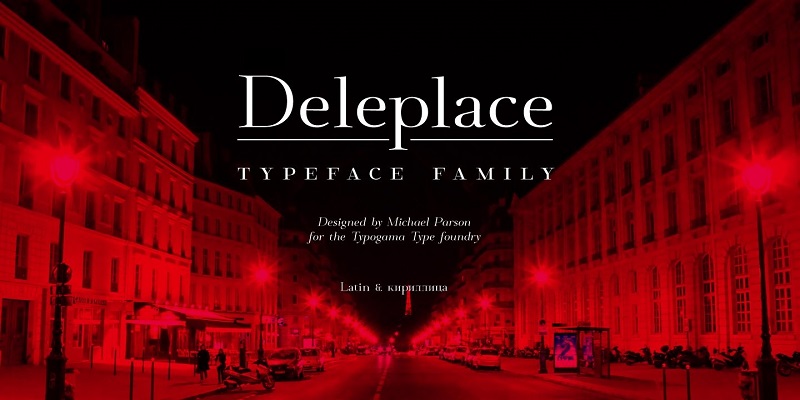 Designed by Michael Parson for Typogama, this refined typeface features three weights (Regular, Italic, Bold) and extended language support for a contemporary yet classical touch to any work.
3. Emmeline Font Family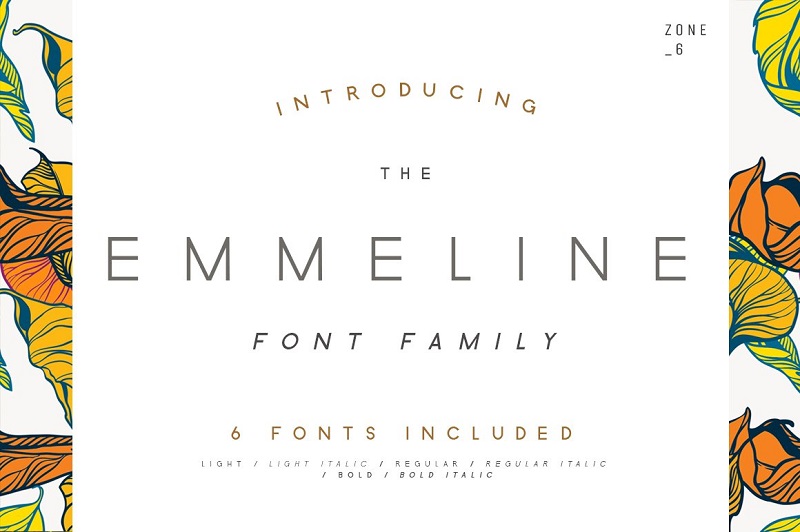 As a versatile all-caps sans serif, this font family by Zone 6 includes six fonts, optimized kerning, and three weights to help you achieve any look for branding, publishing, or corporate projects.
4. Thomas Mag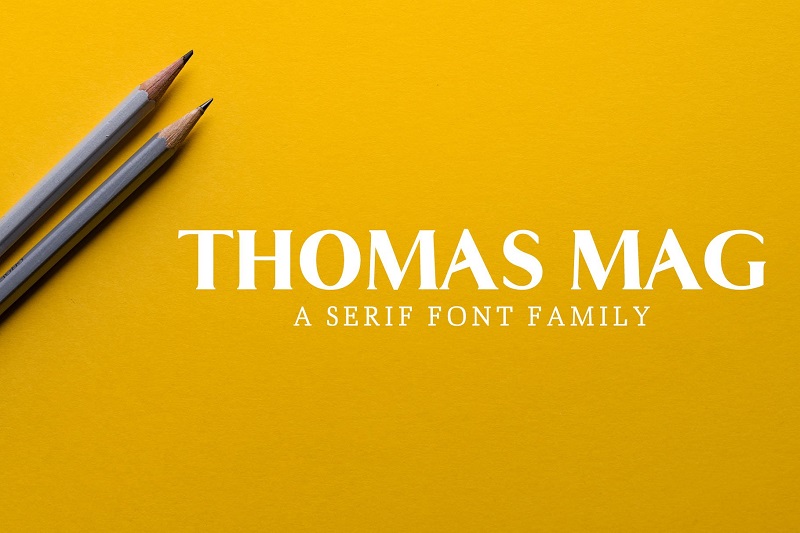 Creativetacos proudly presents this simple yet adaptable font family pack with nine weights, upper and lowercase letters, numbers, punctuation, and extended non-English characters to make sure you're always ready for whatever comes your way.
5. Luciella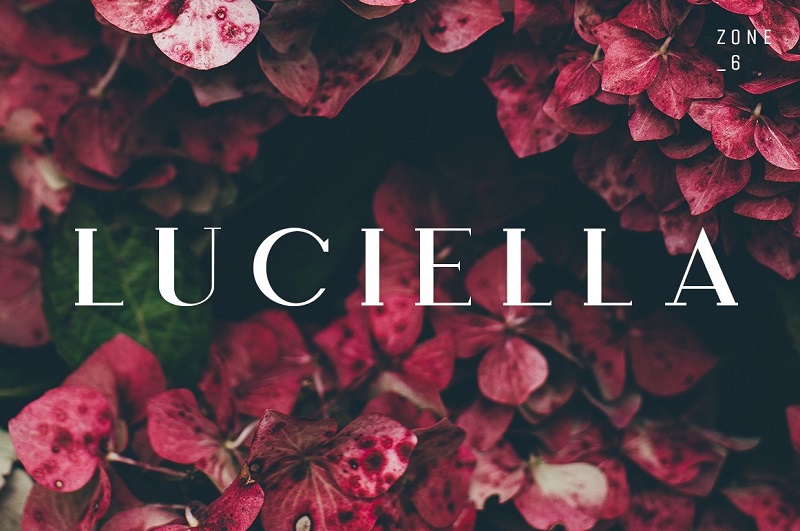 Bring your passion to life in this poetic serif featuring thick and thin lines, Regular and Italic letters, plus web fonts. Remains readable in all kinds of situations, use it for branding, logos, editorials, stationeries, and more.
6. Quesha Font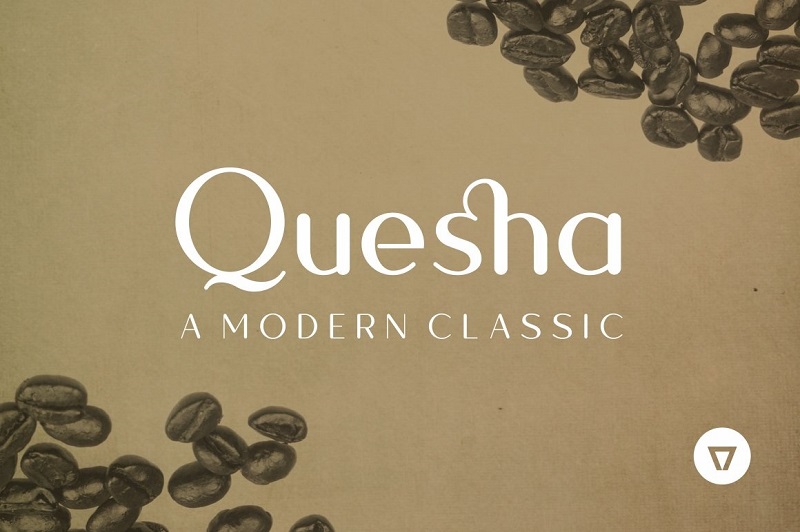 Easily your next favorite, this unique offering from NimaVisual is all about geometric construction with organic exceptions to bring you something timeless.
7. Yessica Sans
Available in 4 weights, this typeface works best when used as all-caps with a wide-set spacing for that stylish, modern look. But you can also use it as body copy, especially for editorials.
8. Roijer Family Font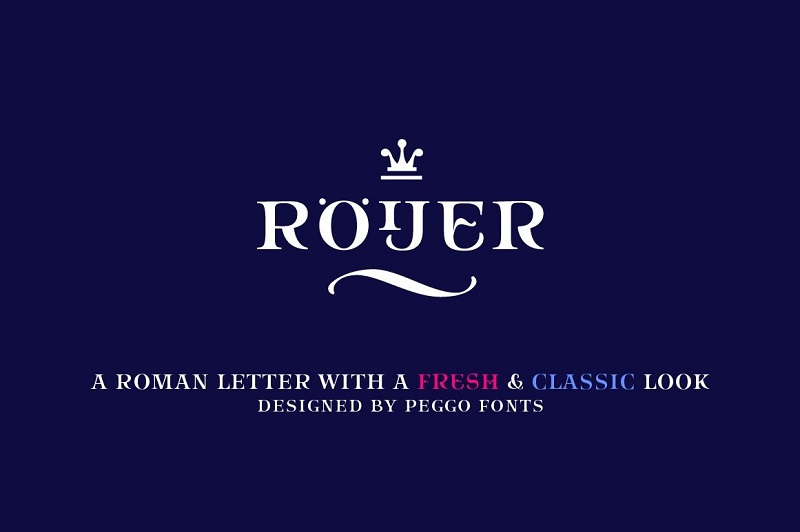 Designed by Marcela Aguilera and Pedro Gonzalez, this combination of Lombardic and Art Nouveau influences is perfect for branding or editorials. And with a set of ornaments and decorative objects, you'll never run out of inspiration.
9. MADE The Artist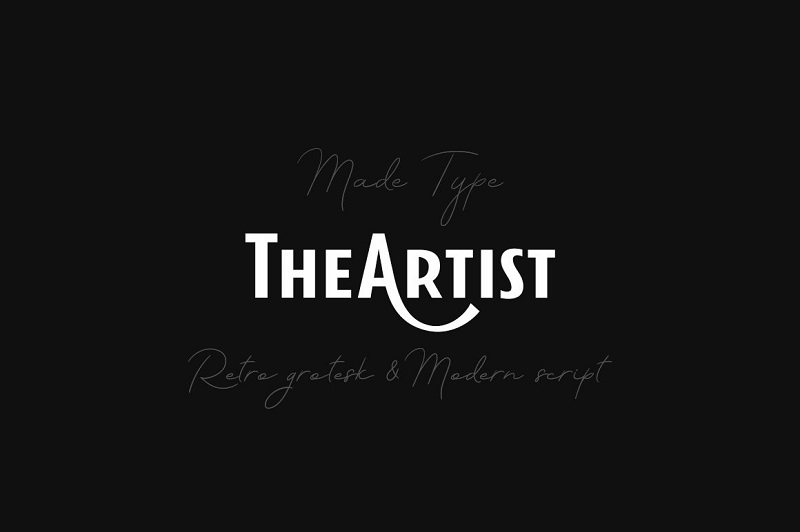 This font duo is both retro grotesk and modern script. With swash alternates, a sans, and a script, you'll have everything you need to get started on beautiful packaging, branding, and editorial concepts.
10. Rufina Font Family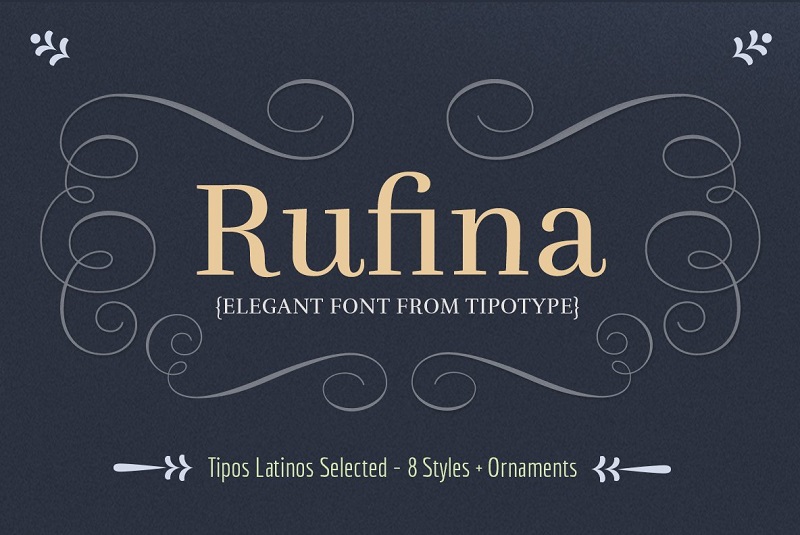 Elegant and refined, this gem from TipoType is tall, thin and gracious. Featuring lovely ornaments to boot, it's a nice addition to any designer's toolkit.
11. Ravensara Sans
With 7 weights, 390 glyphs, and extensive language support, this fashionable humanist sans from NaumType is one bold step towards the contemporary.
12. Berton Sans
This font family of three weights is gorgeous when used on its own, or in contrast with other typefaces.
13. Ravensara Serif
It's always a good idea to go back to basics, especially in this versatile serif of 7 weights. With classic roots, it's an easy choice for contemporary works thanks to its legibility and chic style.
14. BERLIN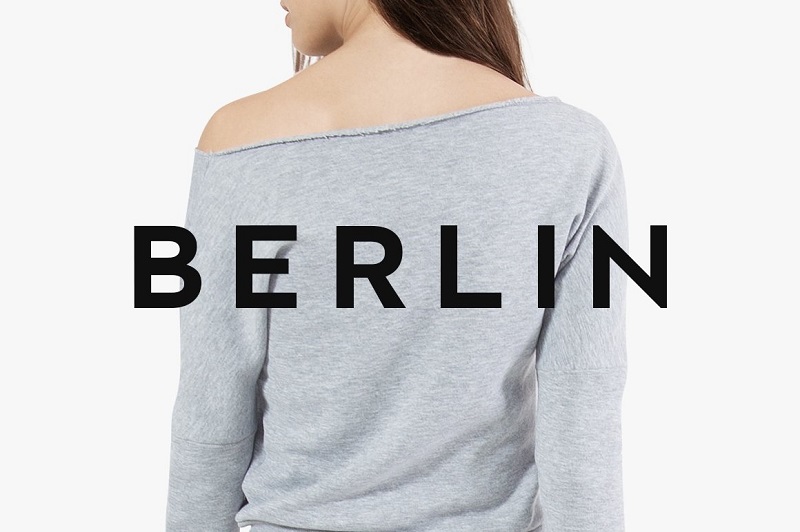 Inspired by classic geometric shapes, this modern sans by Designova is all about keeping it light with its minimalist vibe.
15. Von Bond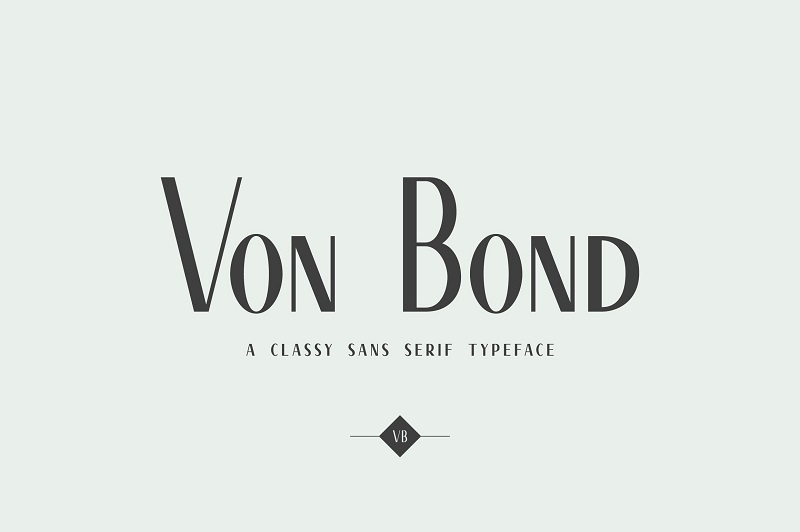 Travel back to classic noir using this sweet sans from Josh O.. The alternating thin and thick strokes is reminiscent of vintage feels but also looks great in today's custom graphics, invitations, labels, and more.
16. Metropolis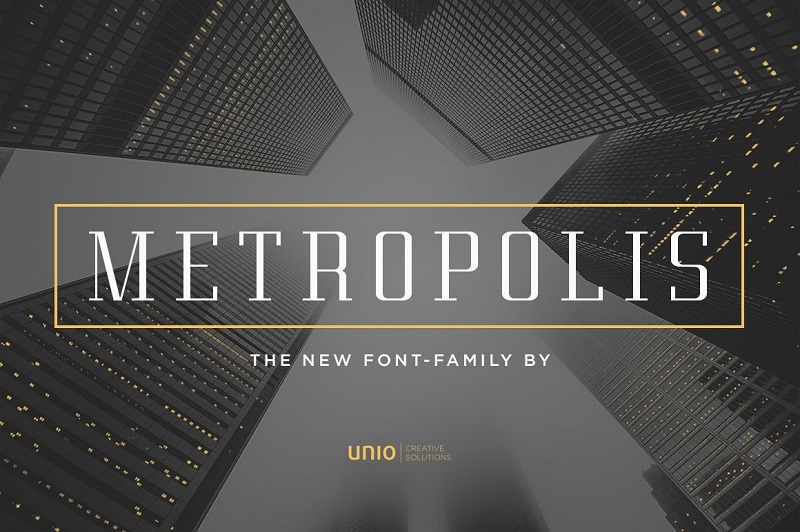 Inspired by the original 1927 Fritz Lang movie, Unio Creative Solutions brings to you this flexible serifthat perfectly captures the essence of the city.
17. Fragile Collection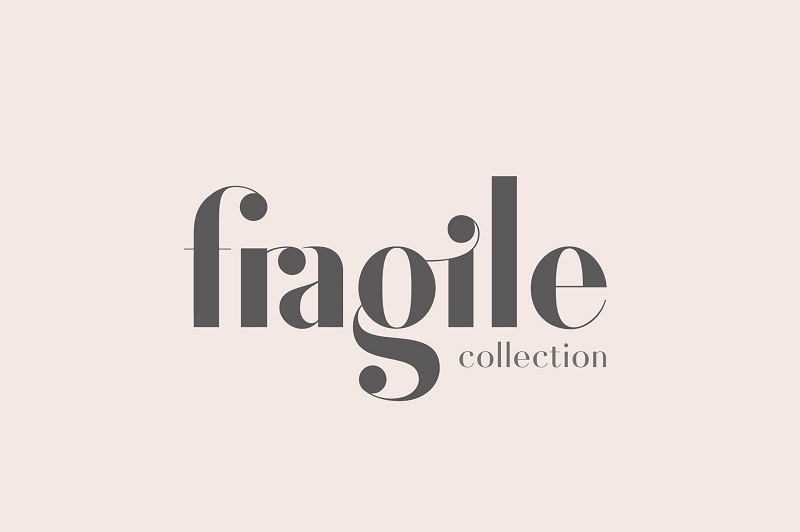 This is a compilation of three best-selling fonts – Fragile, Fiona, and Catalogue – all for your convenience. Download today and have fun using them on your personal or commercial projects!
18. Alta Typeface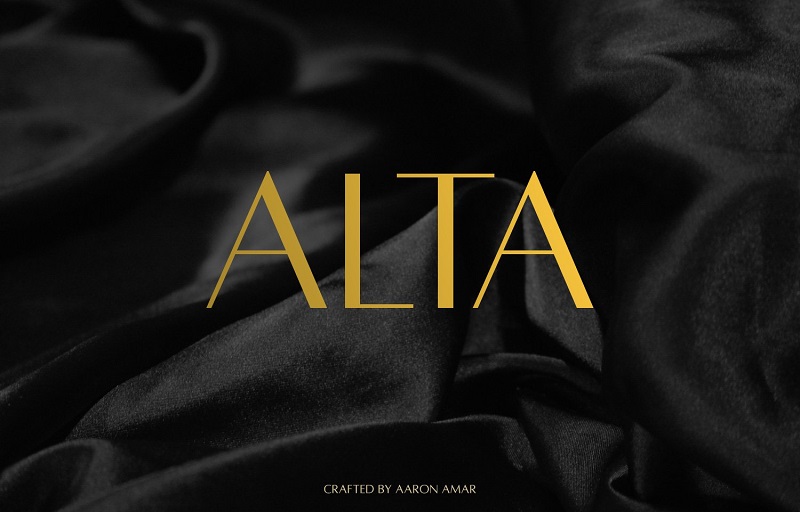 Aaron Amar proudly presents this sans serif that comes in three chic styles. Simple but highly stylish, you will love using them for body copy or for headlines.
19. BOOKEND Supercondensed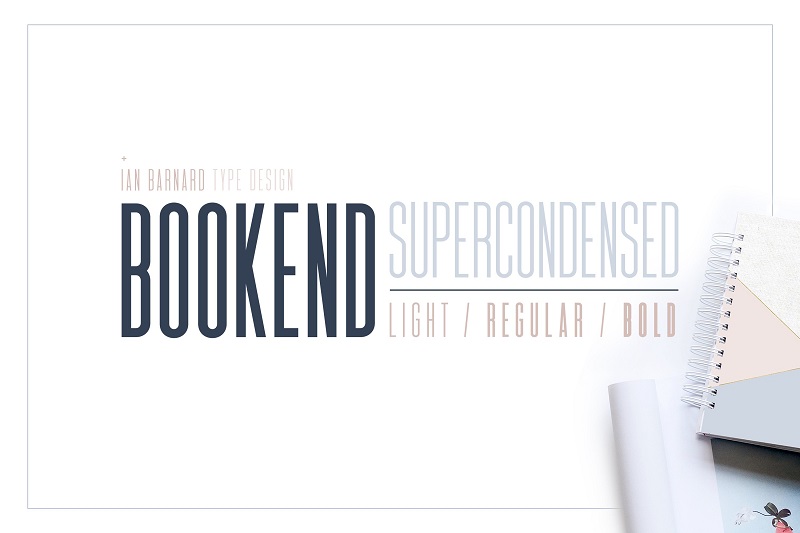 Clean, precise, and with a minimalist sense, this beautiful sans display typeface by Ian Barnard is as flexible as it is tasteful. Use for book covers, business cards, logos, labels, and more.
Download BOOKEND Supercondensed
20. SF Kingston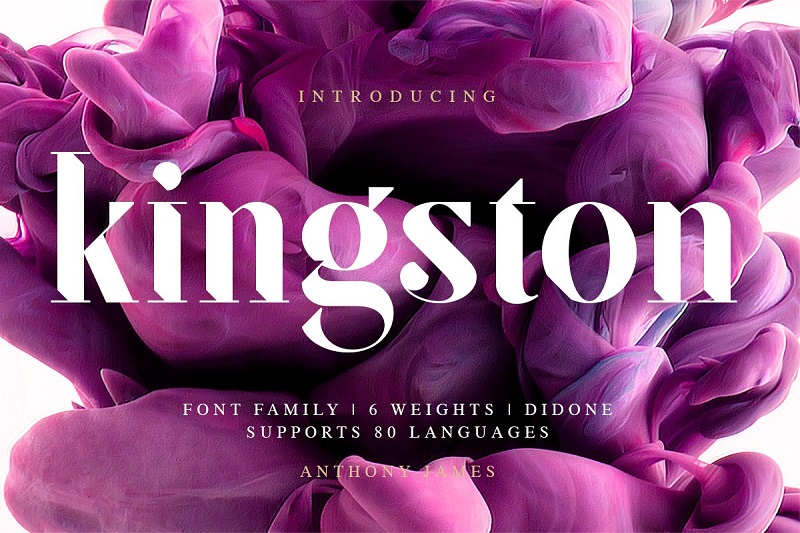 If you're looking for something bold and robust, look no further than this font family of six by Anthony James. Featuring an extended Latin character set for 80+ languages, it's a steal you can't miss.
21. Sydney Font Duo
Get ahead in the game in this pack with a sleek sans and a whimsical script. Created by Jen Wagner Co, you'll be glad to know it also includes 12 free logo templates!
22. Oblige Font
Don't be afraid to go big with a little help from this serif/stencil font by Nick Bascus. This lower-case offering packs quite a punch for logos, headlines, covers, etc.
23. ELEVEN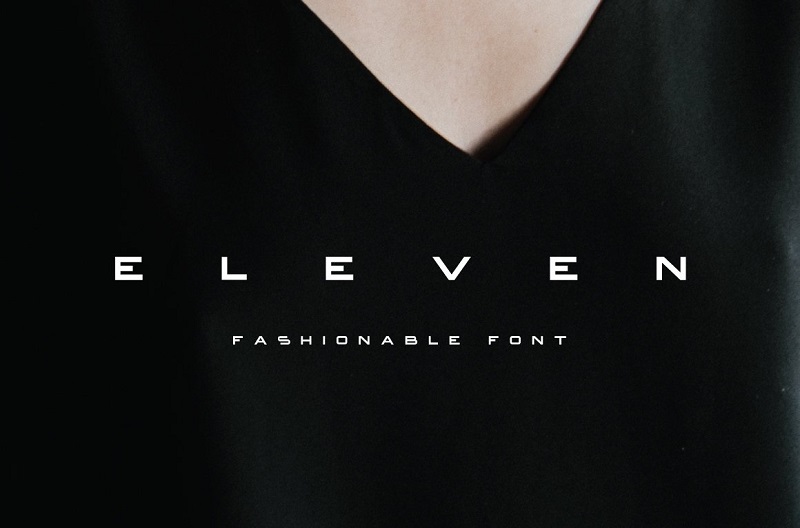 Whether you're working on a magazine cover or a sci-fi book cover, you will need this sans serif by The Routine Creative to make your final design stand out!
24. VINA TrueType Font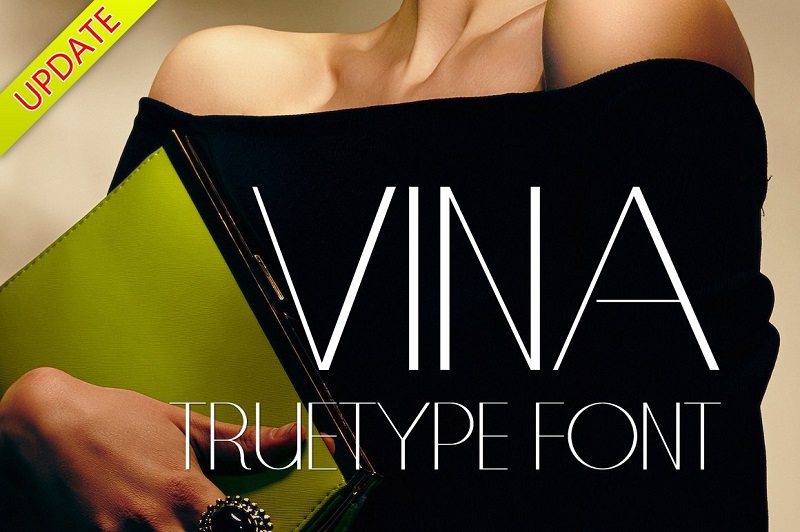 With three weights to choose from, this gem from alphadesign is a sure classic thanks to its sleek lines and readability.
25. Milan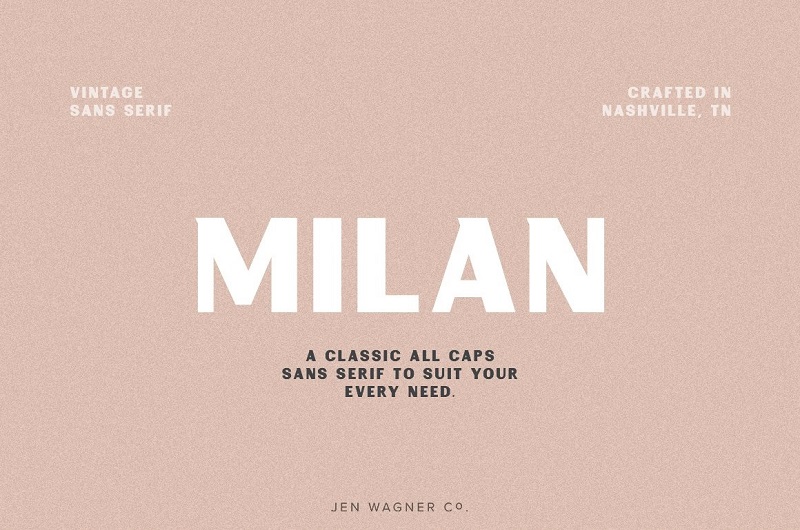 There's a reason why classics never go out of style. The same can be said for this vintage sans that looks great anywhere, especially when paired with italics or scripts.
26. Viola Typeface
Searching for the right contemporary font with a subtle feminine touch? Then try this one from Hadenartwork® – simple, elegant, yet captivating, it's charming at every angle.
27. MORVA Typeface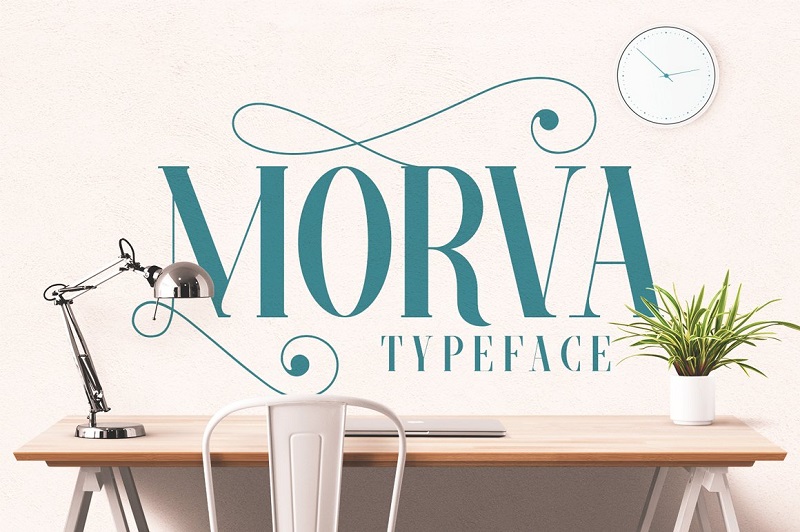 The special bracketed serif shape and beautiful swirl ornaments of this font from alit design are all lovingly made with passion to ensure quality – no matter where you use it on.
28. Catalogue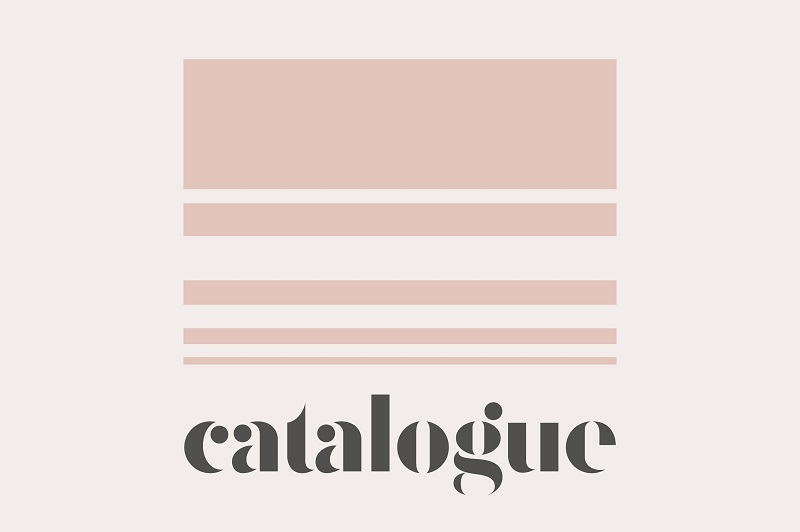 Bold and vintage never looked as good as this minimal typeface. Try it on logos, headlines, quotes, collages, or labels.
29. FLOREN Typeface
With three weights to choose from, this gem can transform your regular works into something timeless thanks to its unique character design.
30. Mandrel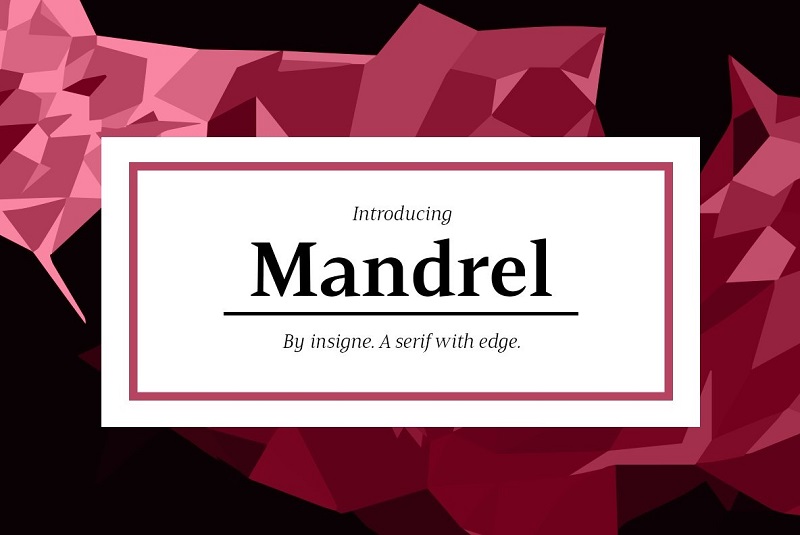 This font family is not for the faint of heart! Featuring high contrast, confident bends, and sharp serifs, Insigne delivers a champ that's ready to cut through any competition.
31. Nautiq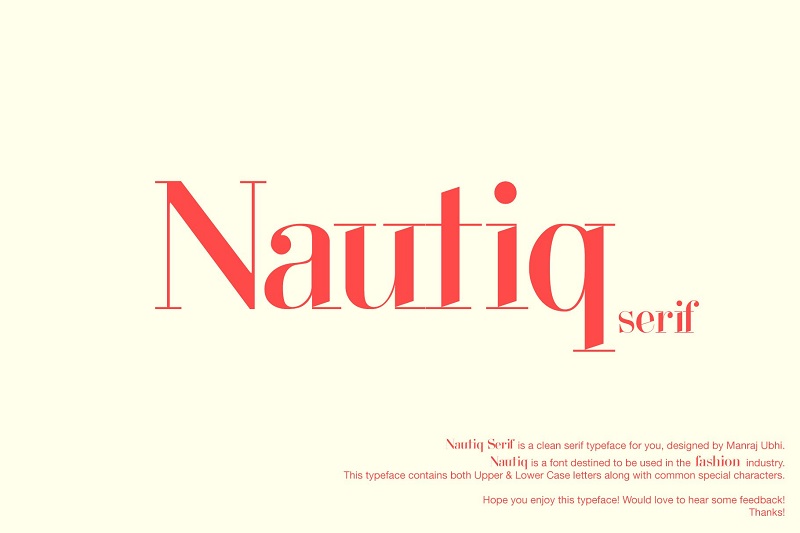 Especially made for the fashion industry, Manraj Ubhi proudly offers this modern typeface that's full of attitude.
32. Jitzu Font Family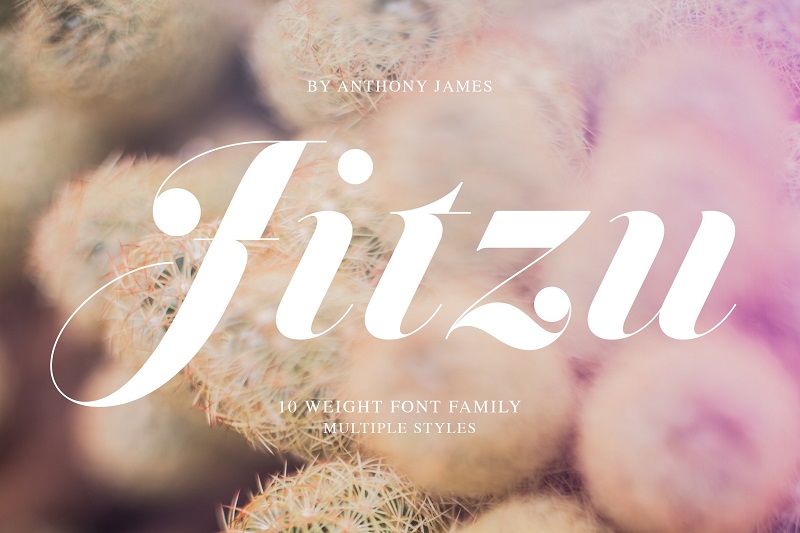 Yes, calligraphy-style can still work well on modern projects – it's just a matter of craftsmanship. That's why you'll be happy to find this font family from Anthony James that includes 10 gorgeous and legible styles for the price of one.
33. Gaze Pro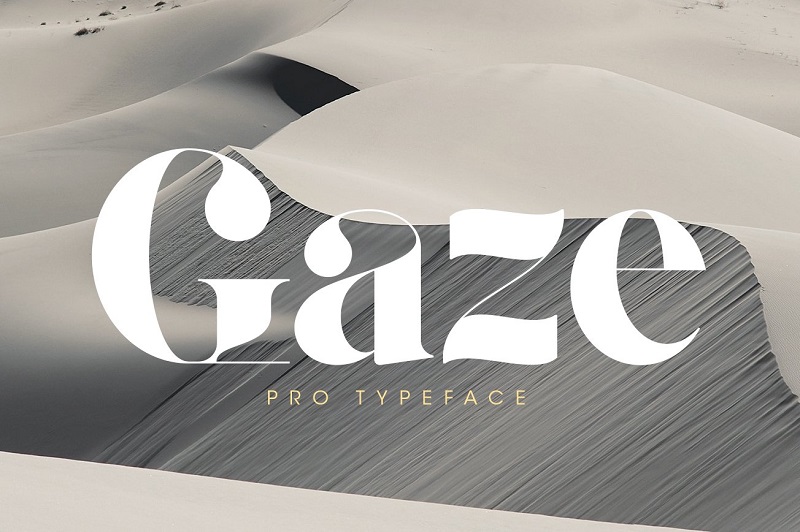 This pack includes 650 characters, 190 character swashes, discretionary ligatures, and ornaments just to name a few. Talk about limitless possibilities!
34. Nectar Typeface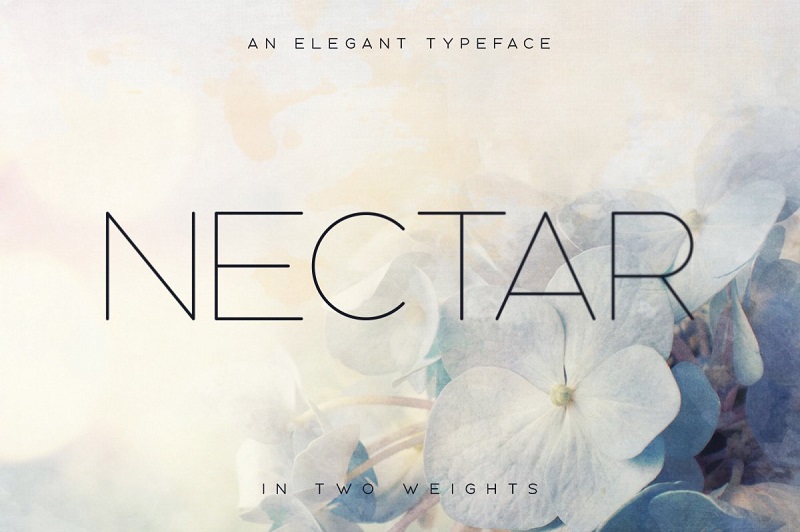 Invest in a versatile font that you can use in a myriad of ways. Tugcu Design Co. brings to you this thin and wide sans display typeface that's as versatile as it is stunning.
35. Marschel Display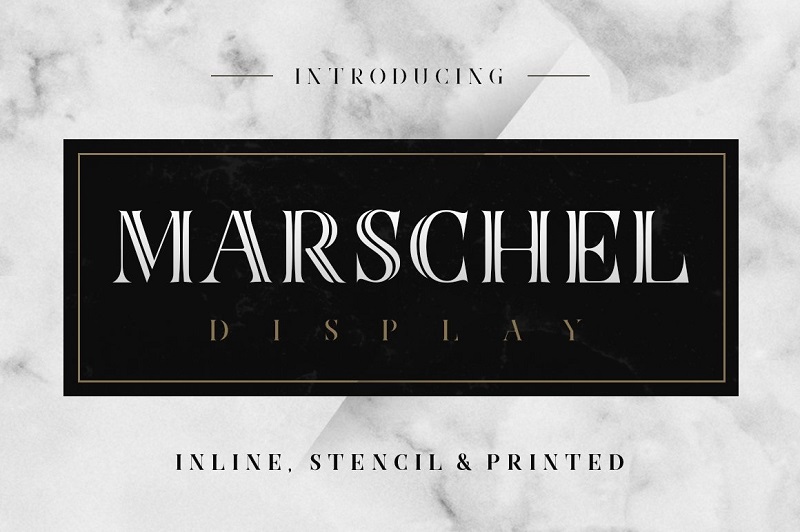 Play up your designs using this playful yet modern display font from Zeune Ink Foundry that comes in three gorgeous styles – Inline, Stencil and Printed.
36. KIONA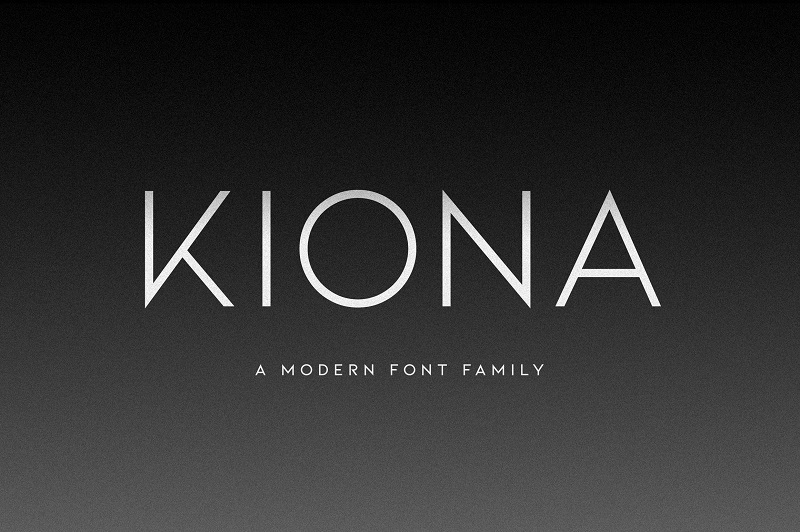 You can't go wrong with clean lines and crisp edges. This modern sans from Ellen Luff is just the type of all-caps sans you'll want to bring home.
37. Quas Typeface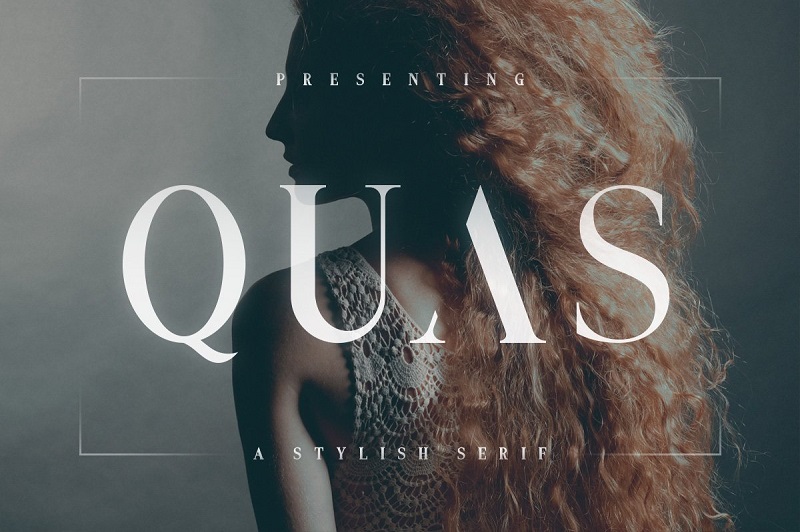 Aside from Regular, Stencil, and Bold, this elegant font includes a Corroded style that will definitely add an impact to your designs.
38. Gullever Font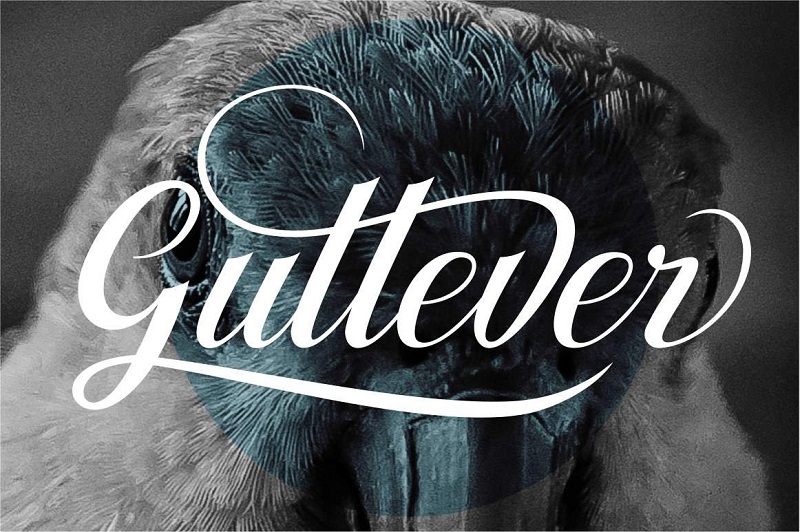 Featuring soft lines and curves, this font from HRDR is all about flexibility and splendor.
39. Lucy Rose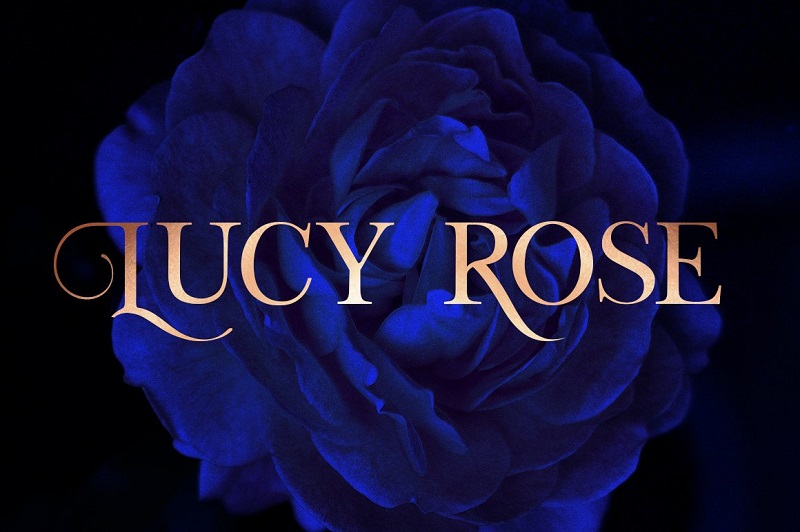 Don't be afraid to express yourself using beautiful typography such as this one. This all-caps typeface includes more than 100 stylized alternatives and foreign character support to cater help you convey your message artfully.
40. Didonesque Ghost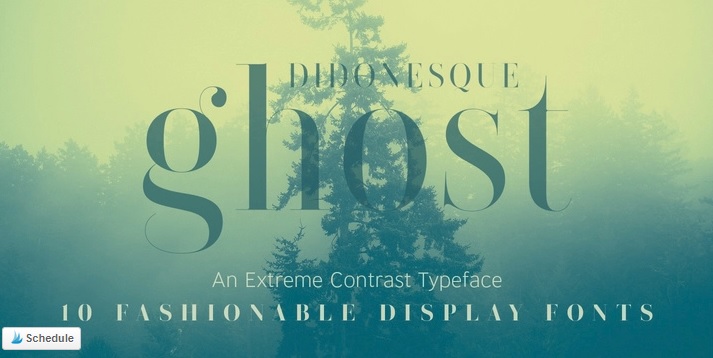 Aptly named thanks to its ghost-like hairline stems and serifs, this classy typeface by Paulo Goode is undoubtedly meant for the fashion world.