Last Updated on September 20, 2020
The 60s and 70s were memorable decades in their own rights.
Also known as the radical 60s or the swinging 60s, this period was a combination of highs and lows: from the I Love Lucy franchise to various civil rights movements, Bob Dylan music to the assassination of JFK.
The 70s on the other hand, felt like a continuation of the past era – albeit more exciting and perhaps, even turbulent. There's the introduction of the first space shuttle, the birth of Apple, Michael Jackson, and disco fever.
But however you remember these wonderful times, you can always relive these vintage vibes in your own designs. In this light, here are some groovy psychedelic fonts that are sure to trigger some happy memories.
12 Psychedelic Fonts
1. Glassure Typeface Version 1.0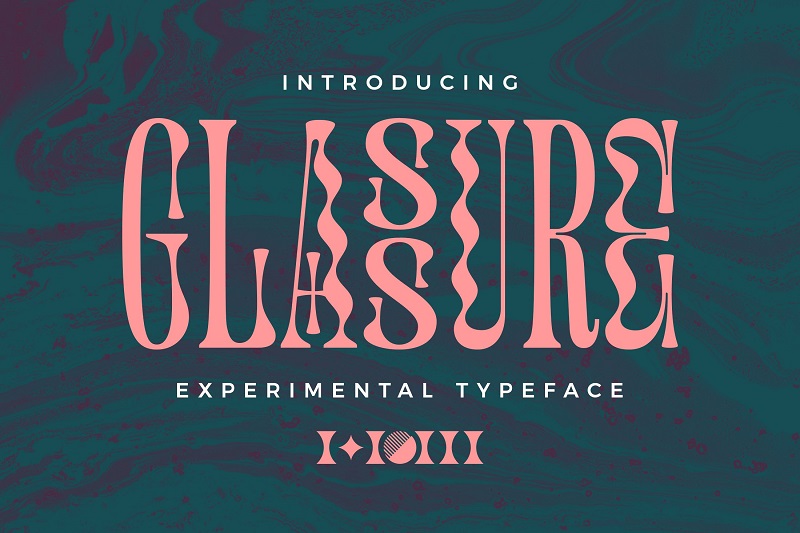 Inspired by the process of glass-making, this out-of-this-world typeface from Halfmoon Type is just the gem you need to create outstanding projects!
Download Glassure Typeface Version 1.0
2. Hippie Mojo Font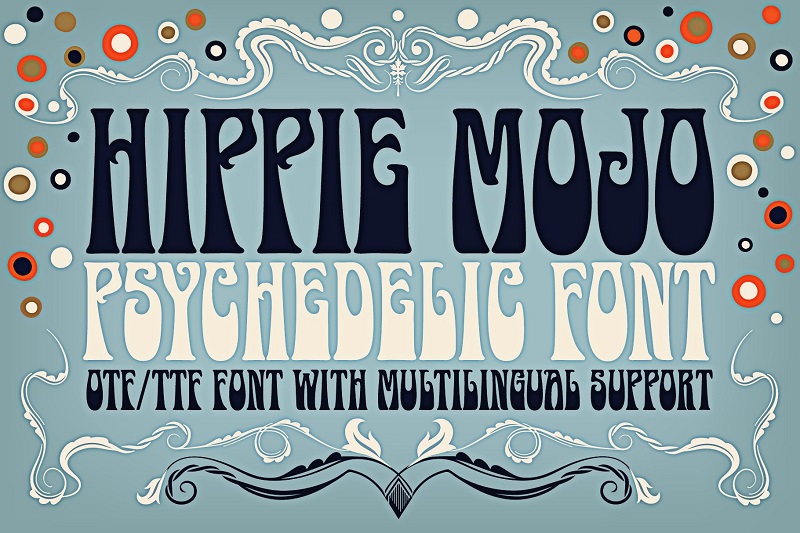 This predominantly uni-case font by Mysterylab Designs is like going back to the sweet 60s. So get ready to evoke that care-free vibe once again when you download it today.
3. Summer of Love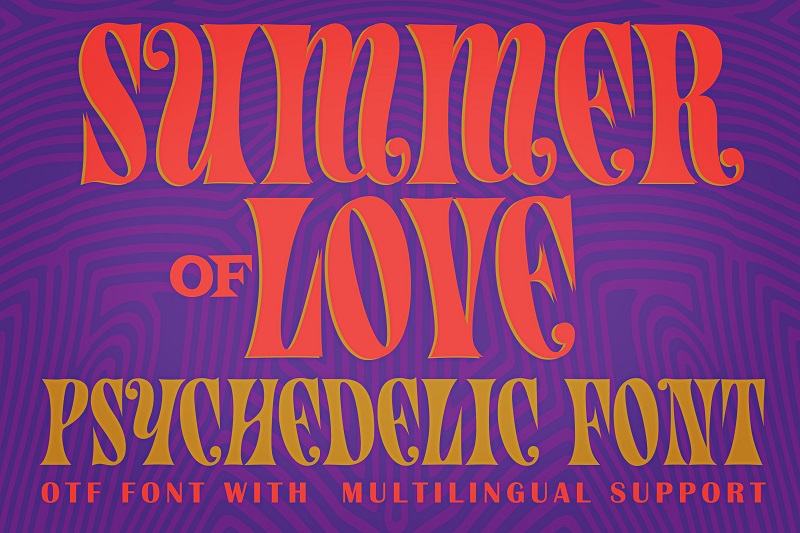 Express your love for all things funky in this psychedelic typeface that comes with extensive multilingual support so you can say groovy in different languages.
4. Groovy Retro Font
Save time and money whenever you're making vintage projects thanks to Hendra Pratama and this retro typeface that's packed with stylistic alternates, swashes, ligatures and an Extruded font version.
5. Mafieso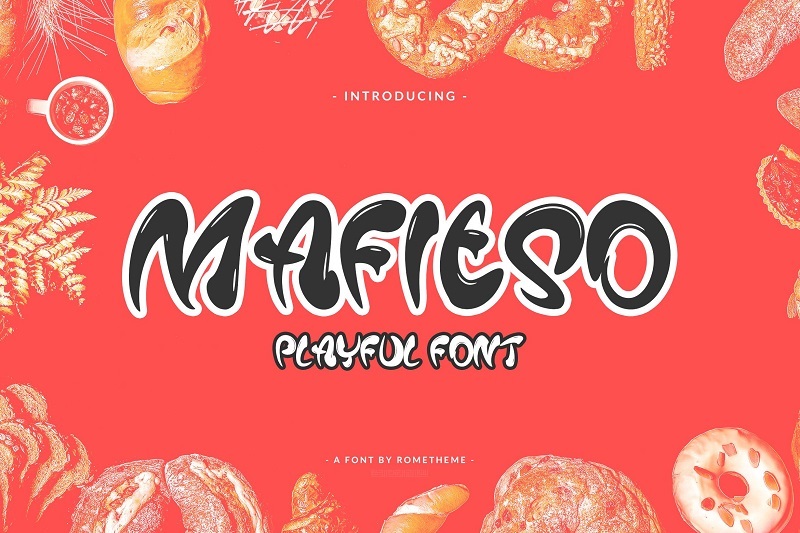 Sweet and playful, this offering from Rometheme Studio looks like a combination of Asian brush strokes with a bubbly feel. Definitely something unique to add to your collection!
6. California Sunshine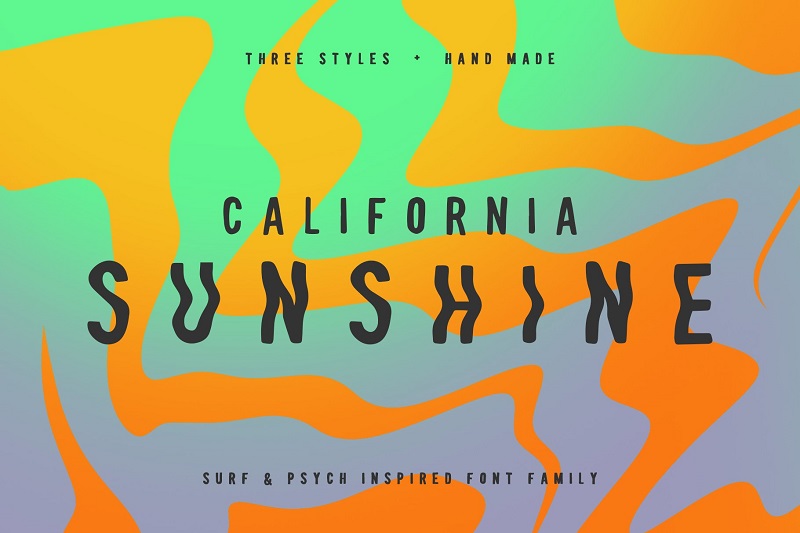 You know how water distorts images reflected on it? That's the image that this typeface from Think Make Design evokes: trippy, fresh, and totally creative.
7. Wintermint PB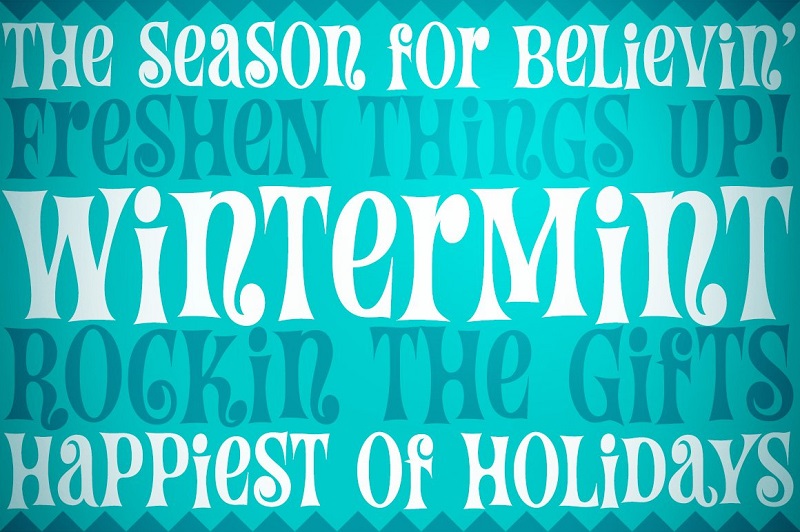 Stir up some serious vintage vibes whenever you use this lively gem from Pink Broccoli. Don't worry, it's as functional as it is gorgeous.
8. Hendrix Groove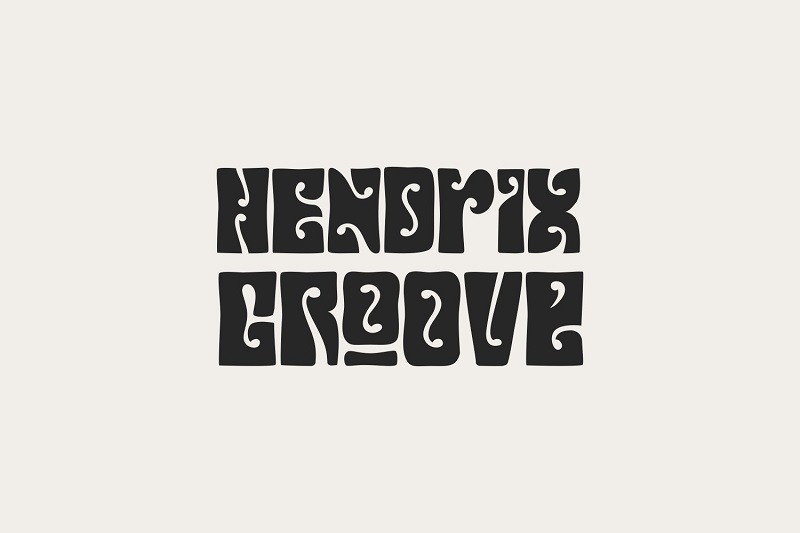 Welcome the grooviest font of them all! This unique type is all about funk, disco, surfing, and soul. Plus, it's lovingly created by namistudio.
9. Lovebus Font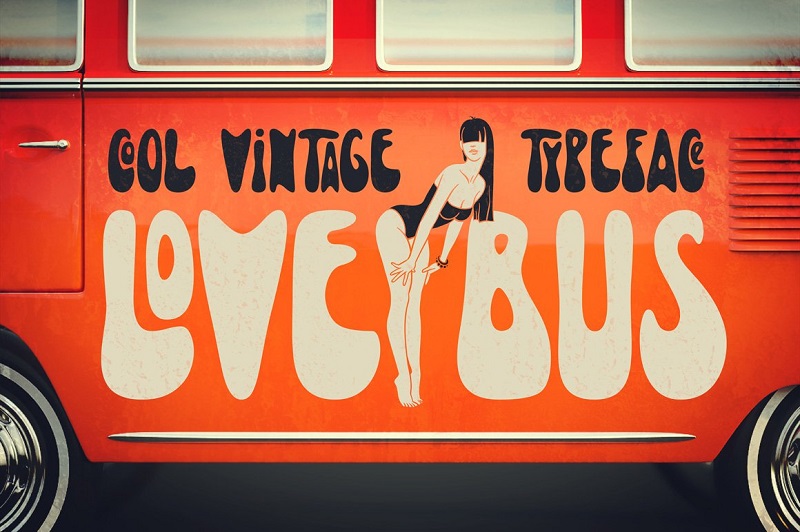 Get ready to hop onto the wheels of wacky design when you get your hands on this sweet offering from Gleb Guralnyk. Featuring 26 automatically replaceable ligatures as well as bonus graphics, this is one pack you won't want to miss!
10. Lucidity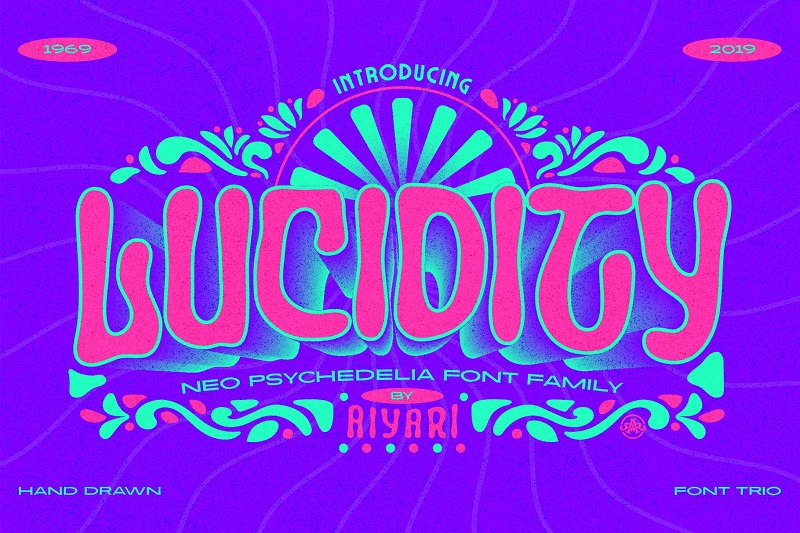 Aiyari proudly presents this retro font with a modern touch. With four awesome font styles plus practical extras, you can go from cool to contemporary in minutes.
11. Saturday Night Font Family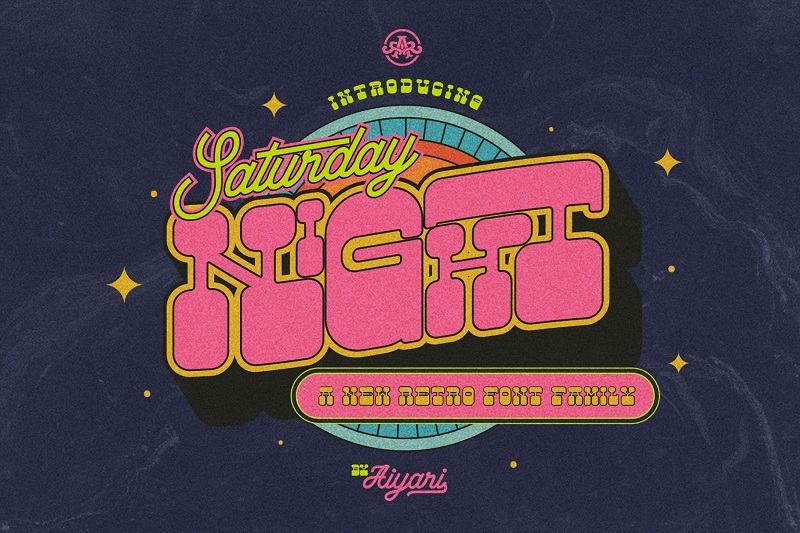 This font family of seven comes with everything you need for a Saturday of groovy design shenanigans and tons of inspiration.
Download Saturday Night Font Family
12. Lovadelic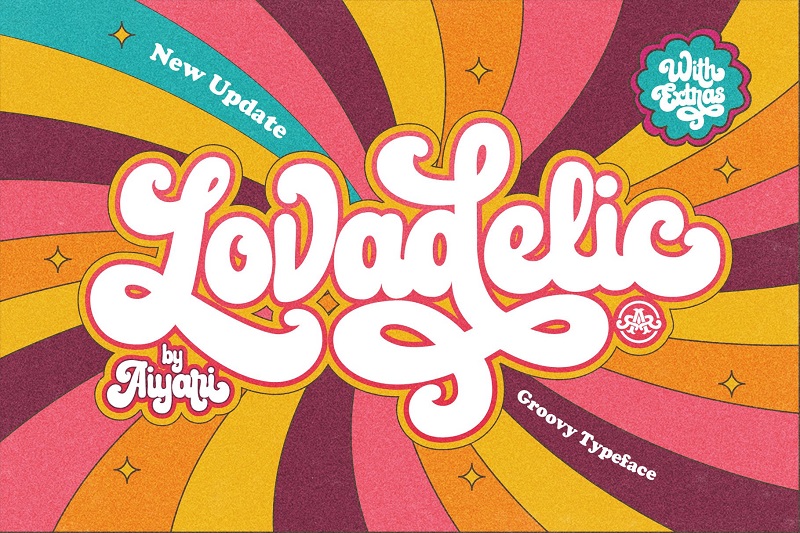 Give your designs that much needed TLC with this retro typeface inspired by 70s script lettering. Featuring cute graphics as well as alternates and ligatures, you'll be falling in love with how fly everything looks!