Whether it's a flyer, a poster, or motivational quotes, a nice font can make a world of difference. We've been using typography since the 11th century. But only recently has there been a spotlight on this art and technique, thanks to type artists and hobbyists, who create a myriad of fonts for us to enjoy.
But what exactly is typography, and what else can you make with it?
The Importance of Typography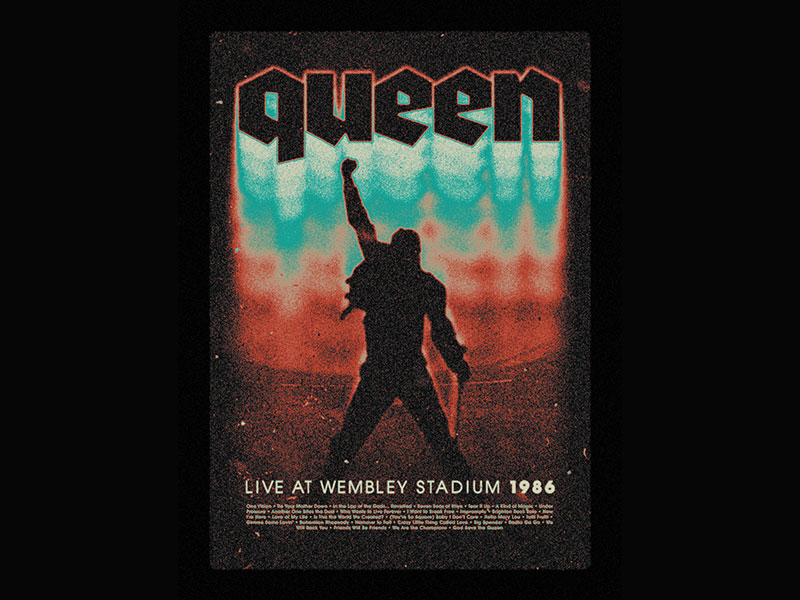 Queen Poster by Mark Van Leeuwen
There's a lot more to typography than meets the eye.
In its shortest explanation, typography is the art of bringing text to life. More than simply choosing fonts that look great (in digital or print), it's choosing fonts that are legible, have a lasting impact on viewers, and convey an overall mood of theme that fits the message.
Back then, typography was used for practical purposes such as producing books and government material. Today, we utilize it for all kinds of functions, including art, advertising, and publication.
If typography isn't considered in making road signs for example, drivers would have trouble recognizing them, leading to disastrous consequences. Websites and blogs are easy to read because of the right choice in fonts. Thanks to decorative typefaces nowadays, you can even use text to decorate your home!
Tips on Creating Your Own Typography Poster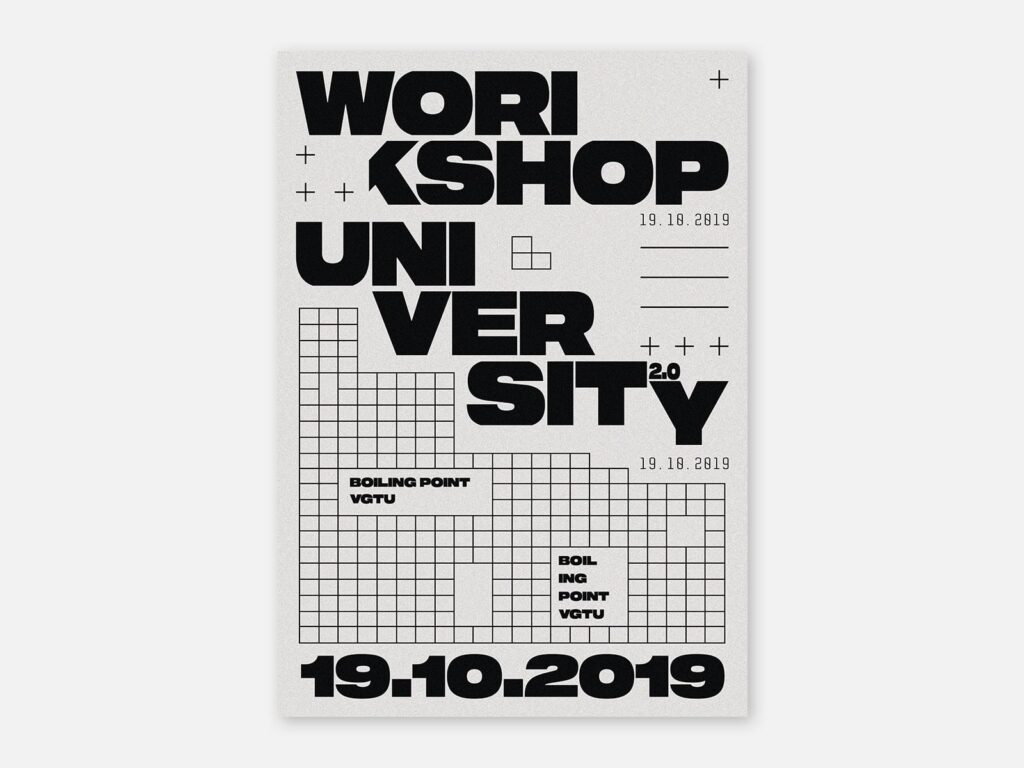 Workshop University by Vlad Kartavsky
Don't feel intimidated even if you're not a designer. Creating posters will be a breeze if you remember the basics. Here are a couple of tips to keep in mind before getting started:
Consider location. It's a good idea to have an idea of where your work will end up in so you can plan the elements that would go into it. For example: if the poster will be hung against a green wall, then maybe you shouldn't use the same color as your background.
Apply contrast. This goes hand-in-hand with tip #1. Intelligent use of contrast will not only help your poster stand out, it will also grab attention at first glance.
Think about distance. Your poster should be readable from a distance. Make sure important details (e.g. venue, contact numbers, titles, names, etc.) are clear and easily visible so viewers can take action when necessary. Don't forget to factor in white space in this regard.
Make it scalable. Unless specified by a client, it's not a bad thing to create different versions for different sizes. Make sure that your poster retains its quality despite being reduced to a smaller scale, and vice versa.
Take your time and explore different typefaces while you're at it. Remember: make it legible AND artistic.
Incredible Typography Posters
If words can change the world, just think how more beautiful the world would be like if each letter was turned into art. That's exactly what these typography posters want to show you. Look closely and be inspired.
1. Hand Lettering Wedding Invitation
With 6 PSD files in well organized layers, this pack from Blue Robin Design Shop is highly customizable and is just waiting for your own text and background color to be added in.
Download Hand Lettering Wedding Invitation
2. Modern Labor Day Flyer
Crunched for time before Labor Day? This flyer design by Danny Aldana is here to save the day with templates for your Labor Day sale, concert, party, or festival.
Download Modern Labor Day Flyer
3. Indie Music
Simple says it all in this upbeat music flyer template from Graphr.
4. Indie Music Concert Flyer
Whether you need to publicize a garage party or a big music festival, this flyer design by Miaodrawing will have you creating your own announcements in minutes.
Download Indie Music Concert Flyer
5. Valentine's Day Flyer/Poster
Short and sweet, this template by Squirrel92 is perfect not only for the most romantic day of the year, but for any impromptu promotions that need a quick fix. Images not included.
Download Valentine's Day Flyer/Poster
6. Jazz Night Flyer
Open mic night? Poetry reading? Battle of the bands? Say it all in this colorful flyer that includes a template for Instagram posts. Created by Lilynthesweetpea.
7. Austallung Poster Template
Keep it simple but impactful using this customizable poster design by Code To Form that contains a free font.
Download Austallung Poster Template
8. Rock And Roll Music Party Flyer
Guuver brings you this retro-looking template that's ideal for music and retail announcements.
Download Rock And Roll Music Party Flyer
9. Wine Tasting Lounge Flyer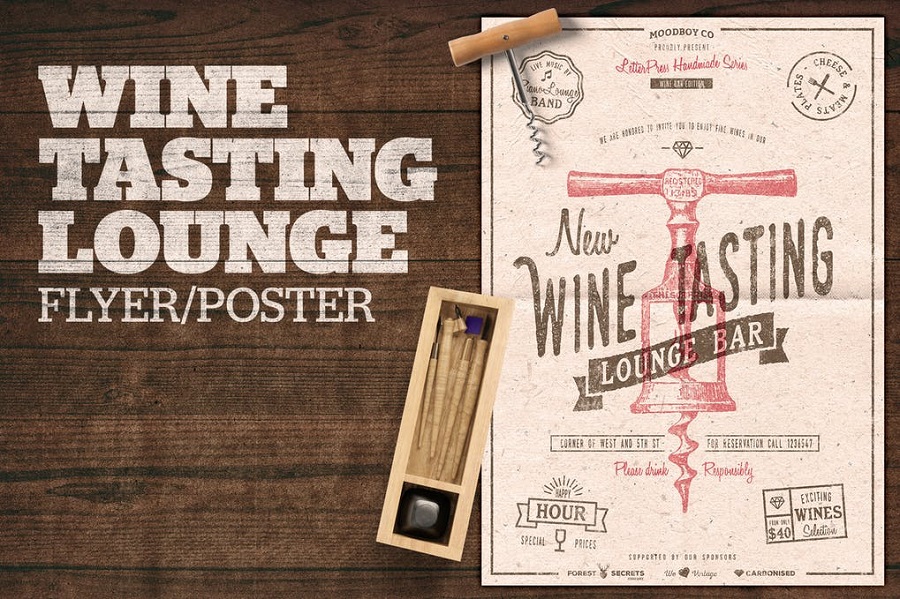 Designed by Moodboy to promote wine tastings, restaurants, bars, and dinner events, this poster/flyer is print-ready and will be ready to party in minutes.
Download Wine Tasting Lounge Flyer
10. Audio Flash Music Flyer
This retro-themed template will make music lovers and old-school fans have flashbacks of good times past.
Download Audio Flash Music Flyer
11. Typography Poster and Badges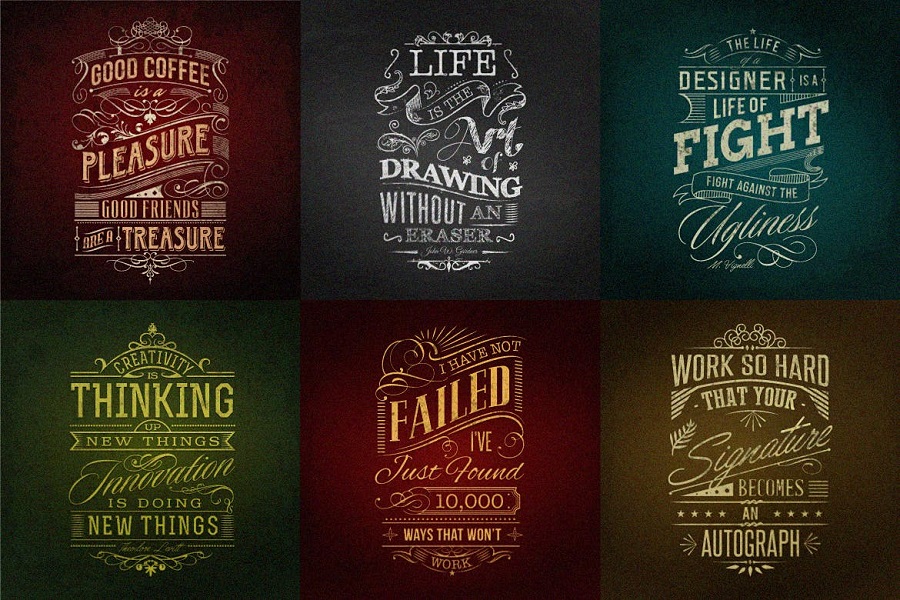 This set of 6 typography poster and badges by Design Hatti will have you creating not only flyers and posters, but also shirts, banners, book covers, graphics, blog headers, and more.
Download Typography Poster and Badges
12. Back to School Party
Who says you can't teach old posters new tricks? This magical design by Muhamadiqbalhidayat will give students and teachers a whimsical welcome back.
13. Live Music Typography Poster Flyer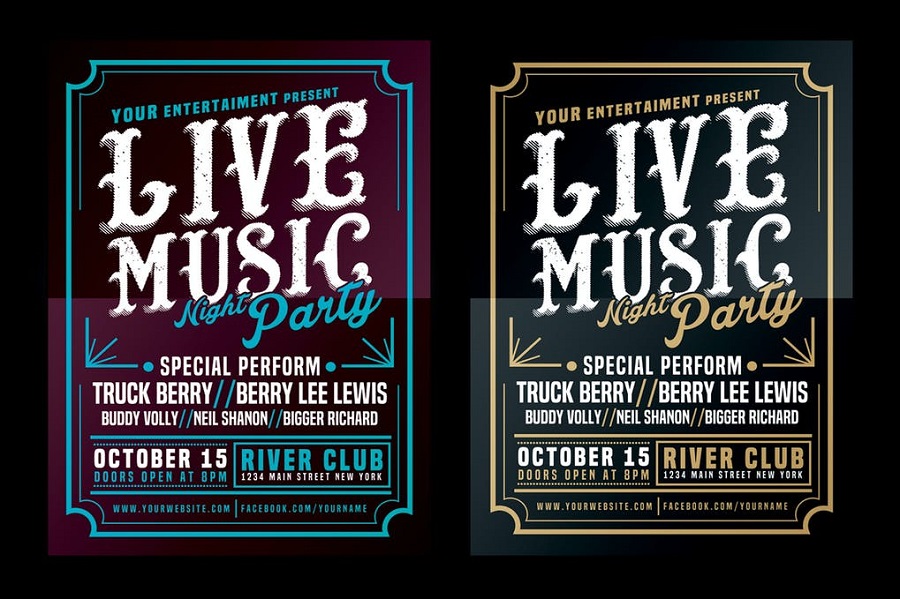 Featuring 2-color PSD files, this smashing template might just be the new talk of the town.
Download Live Music Typography Poster Flyer
14. Typography Flyer Vol.13
Gigs, concerts, festivals, DJ sets, parties, or your weekly music clubs will look amazing when promoted using this rustic flyer by Grap Tail Studio.
Download Typography Flyer Vol.13
15. Abstract Typography Poster
Recommended for branding, ads, fashion, corporate, or creative fields, this poster design by Motion Media Group looks and feels one step above the rest.
Download Abstract Typography Poster
16. Abstract Typography Poster (Black)
Black-and-white never looked so sleek. This professional and structured poster template is like an abstract canvas just waiting for its artist.
Download Abstract Typography Poster (Black)
17. Typography Poster Template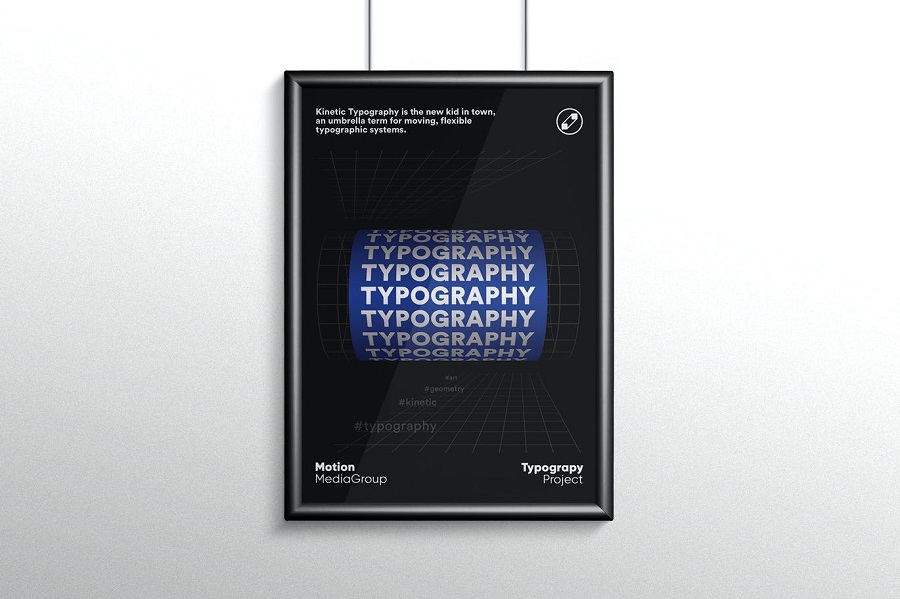 This simple yet stunning design suits industrial, contemporary, or architecture concepts.
Download Typography Poster Template
18. Isometric Typography Poster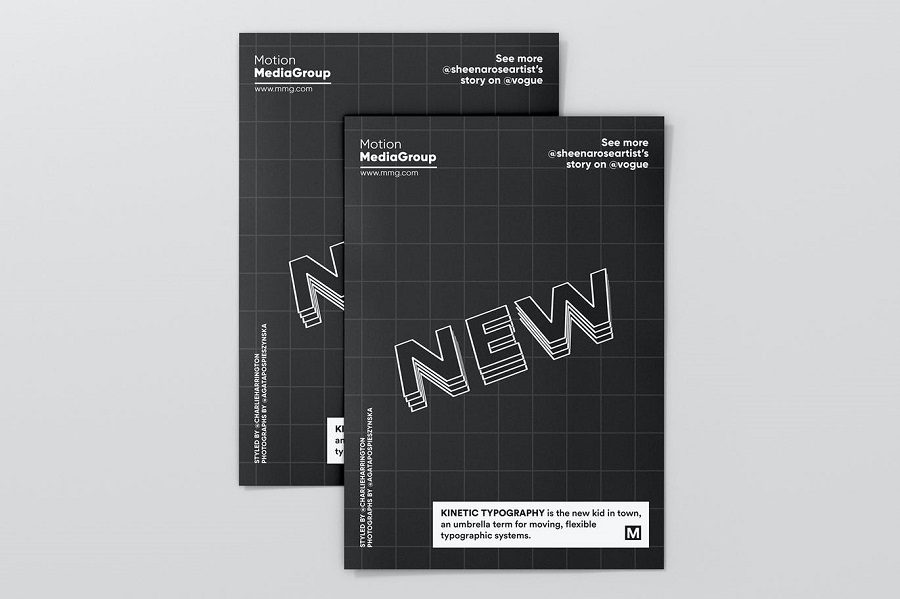 You don't need a lot of words to convey the right message. Let this minimal poster design do most of the talking for your events or shows.
Download Isometric Typography Poster
19. Jamming Flyer Poster
The psychedelic colors in this template are a beautiful invitation your viewers won't be able to resist. Brought to you by RetroBox.
20. Minimal Party Poster
With 3 color schemes to choose from, this poster design by Yulko includes font links and EPS files for easy customization.
21. Vintage Typography Poster V01
A pure typographic poster that's as versatile as it is gorgeous, you'll love its hand-lettered vibes reminiscent of the 60s.
Download Vintage Typography Poster V01
22. Happy Hour Typography Flyer
Make a toast to this happy hour flyer design by Itefan that's print-ready and prepared to party! Elements and effects included in the product.
Download Happy Hour Typography Flyer