Weddings are one of the most beautiful, yet also most stressful days for two people in love. From picking a venue, the menu, guest list, to color schemes, it can be one headache after another.
The tiniest of details can't be ignored. That's why even something as simple as typography should be considered to create a magical day for the bride and groom.
Believe it or not, wedding fonts can set the tone and mood of the occasion. For instance, thin elegant scripts typically signal a more solemn, sophisticated concept. Whereas decorative, whimsy typefaces evoke fun, playful vibes.
Beautiful Wedding Fonts 
Have a Big Day coming up? Let this collection of gorgeous wedding fonts inspire you:
1. Royal Crest
Modern, elegant, and decorative – that is the Royal Crest serif typeface. The beautifully designed characters are ornate, making it perfect for high-end projects that require embellishments without going over-the-top. There's an extensive set of alternative characters too. This offers the flexibility and creativity to create awesome, unique designs.
From logos, wedding invites, to websites, and print ads, Royal Crest will surely leave a lasting impression. Ready to make a statement? Then say it with Royal Crest: the must-have typeface for today's digital designers.
2. Revolve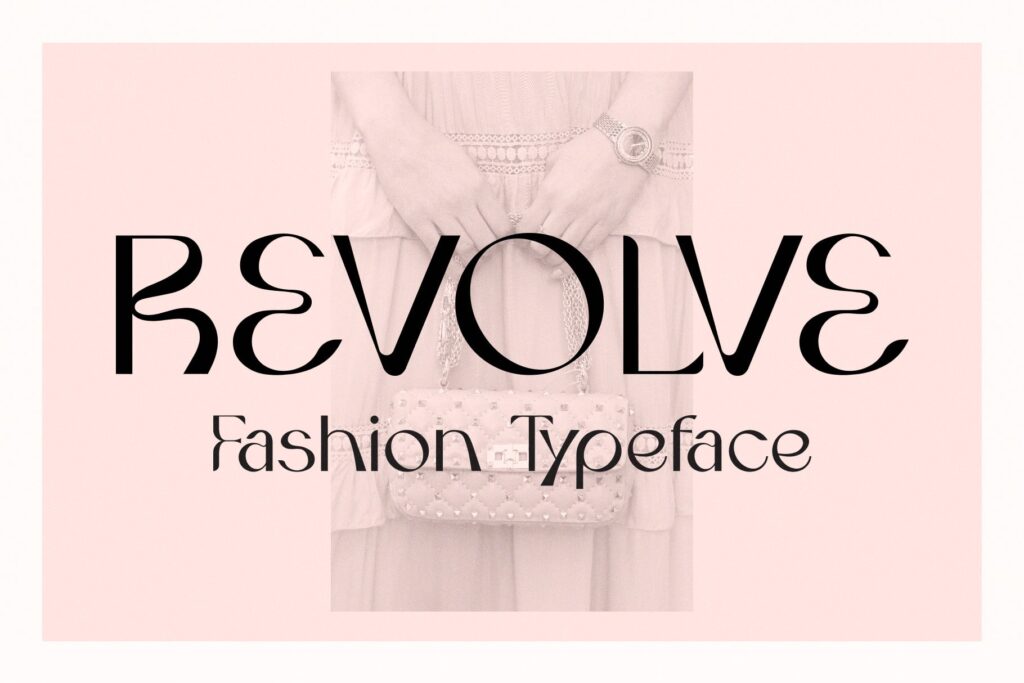 Revolve is a beautiful typeface inspired by fashion magazines. It's thick–thin strokes are perfect for elegant designs.
Revolve will serve well for branding, social media, advertising, mood boards, packaging, editorial design, headlines, titles, and more.
[fontsampler id=56]
3. Lavish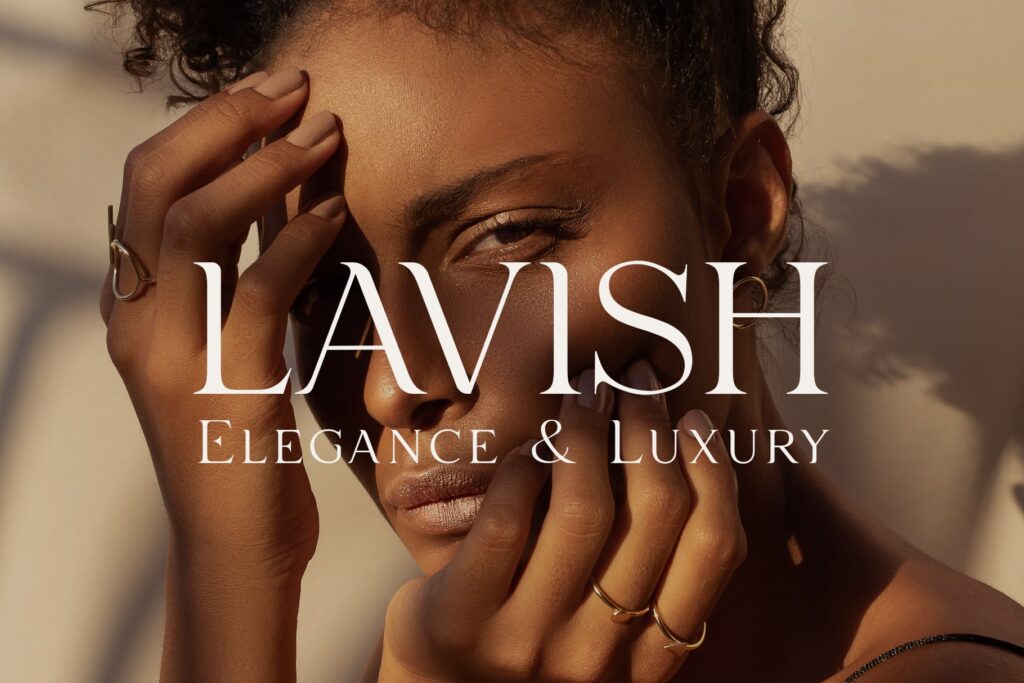 Lavish is a sophisticated serif typeface specially designed for fashion-themed projects. This typeface is perfectly suitable for creating elegant, chic, lifestyle design such as logos, headlines, wedding cards, books, packaging, stationery, labels, magazines, and more.
[fontsampler id=54]
4. Templar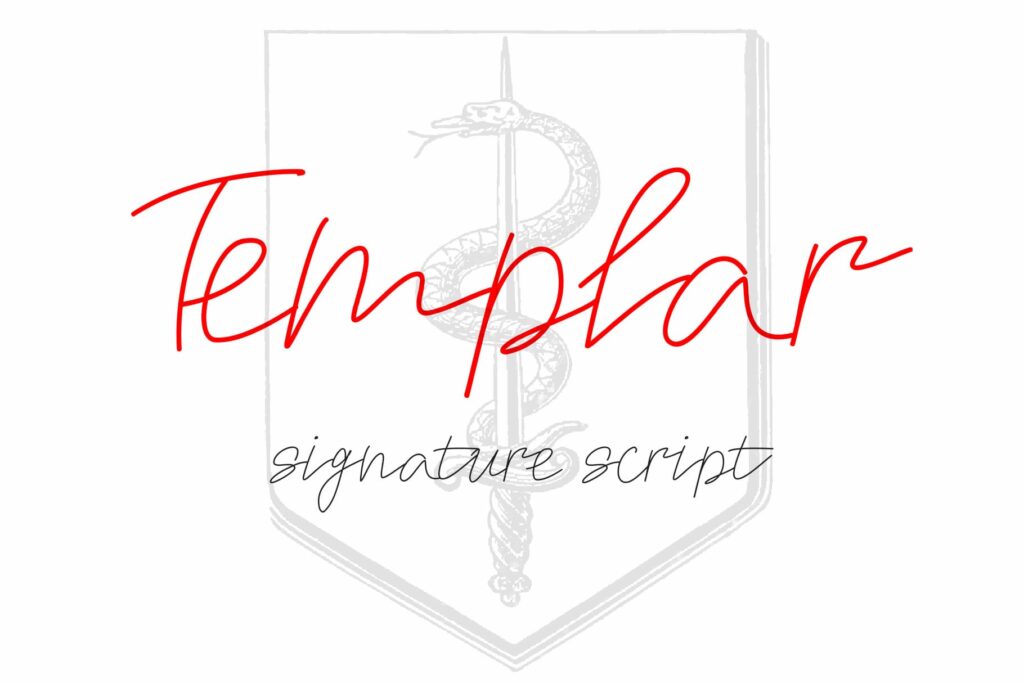 Templar is a stunning handmade signature script typeface ready to be used for your creative endeavors. This font was made entirely by hand, ensuring a unique and natural feeling. The typeface is very versatile which means you can use it for numerous projects like branding design, blog headers, signatures, quotes, social media posts, advertisements, product packaging, fashion apparel, business card, labels, stationery and more… 
[fontsampler id=30]
5. Genesis
Genesis is a condensed art deco inspired typeface. This font exudes character while remaining useful thanks to a restrained style and modernized construction. With over 50 ligatures, you can be certain that Genesis is versatile and pleasant to use. Excellent for branding, headlines, magazines, print, books, and much more.
[fontsampler id=74]
6. Sojourn 
Layered, type-driven design inspired by 1980s advertising is on the rise. Sojourn will help your creative projects come alive and create eye-catching designs. Just like the famous 1980s advertisements by Apple, which pioneered the look with its launch campaign for the 1984 Macintosh.
7. Spring Melody
Spring Melody is an elegant humanist typeface. Spring Melody has elegant curves, beautiful kerning, and sharp edges. The font is perfectly suitable for creating elegant, clean, retro design such as branding, packaging, social media, wedding invitation, advertising, editorials, and much more. If you're looking to create a sense of luxury in your designs, then Spring Melody is exactly what you've been looking for.
8. Bahama Nights
Bahama Nights is a graceful script typeface made with love. Its beautiful cursive style can be used to create gorgeous wedding invitations, elegant packaging, advertising, eye-catching social media posts, stationary art, fabulous logos, and much more!
9. Charlotte
Charlotte is a georgeus and very swirly typeface that serves a wonderful mix of traditional caligraphy and a gorgeous stylistic swirl.
10. Diamante
Diamante is an ultra-thing script-like typeface that simulates a signature and at the same time has plenty of balance.
11. Vignette
Get out the orchestra for the reception. Vignette is a beautiful and feminine typeface that has all of the quirks and balanced swirls you could possibly ask for. This is the exact type of script you'd hope to see written on an envelope for that special day.
12. Coldiac Luxury Serif Font
Looking for a minimalist font that looks chic yet professional? Then feast your eyes on this offering from Craft Supply Co.. This modern serif font family comes in Regular and Italic, with plenty of room for luxury.
Download Coldiac Luxury Serif Font
13. Wensley Modern Serif Font Family
Opt for unpretentious when looking for the best font to grace your works. Choose this one from Creativetacos – a modern high-class serif that's clear, clean, yet elegant.
Download Wensley Modern Serif Font Family
14. Lovelyn Font
No matter what you're working on, you want something that's just as hardworking as you are. Enter this classy typeface by Craft Supply Co.. With upper and lowercase, stylistic alternates, and standard ligatures, it's always good to have in every designer's toolkit.
15. Cammron Serif Font Family
Even the most subtle of details can make an impact. Just check out this dashing example from Creativetacos. This serif font family comes in 4 weights (Regular, Light, Round, and Bold) that's elegant yet effortless.
16. Tivoli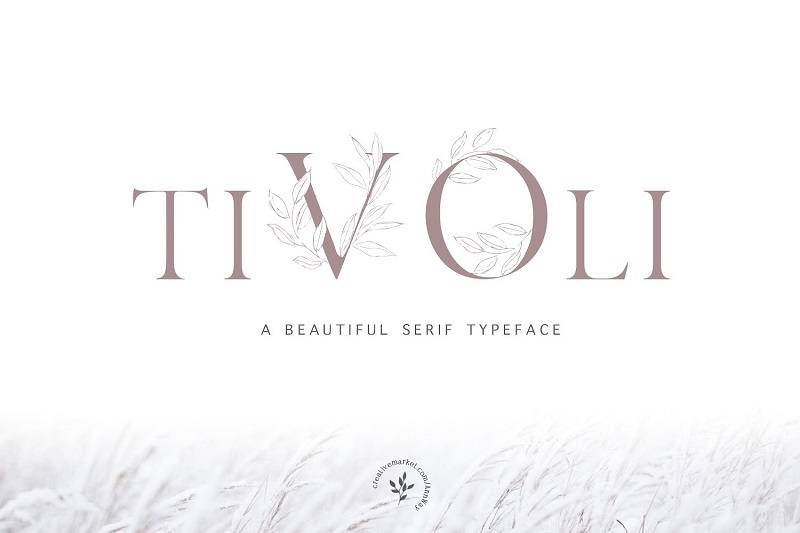 Add just the right touch of elegance when you use this serif typeface by Blossom. With its gentle leaf accents, it's well-suited for wedding invitations, logos, digital and print ads, social media quotes, packaging designs, and greeting cards.
17. Harper Script
Hustle Supply Co. is proud to present this stunning modern script typeface available in 5 weights: Regular, Rounded, Outlined, Rounded Outlined, and Letterpress Texture. With so many possibilities, it feels like you're getting 5 fonts in one pack!
18. Lile Dahliya
There's nothing that feels more romantic than a calligraphy-inspired classic font by Alcode that will look stunning on just about anything – from personalized invitations, to product labels that need that special touch.
19. Anitha
Love the look of a traditional fountain pen on crisp paper? Re-create a similar appeal when you use this typeface by jorse. With thick lines and graceful curves, the pack also includes 496 glyphs, discretionary ligatures, as well as swash alternates.
20. Leyton Typeface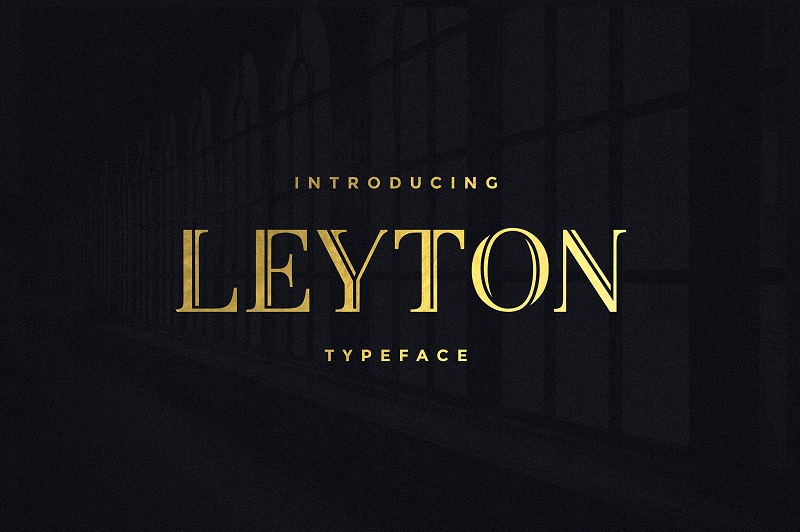 When you can't say it with words, say it instead with a stunning sans serif. This one by Ellen Luff is a great example of understated elegance that still carries a contemporary twist. It comes in two styles (Regular and Bold) that's modest but highly stylish.
21. Lucida Modern Serif Font
Black Dahlia Press is proud to present this modern serif that's perfect for any personal or commercial projects. Clean, chic, and simple, it's great for both vintage and current themes.
Download Lucida Modern Serif Font
22. Lucy Rose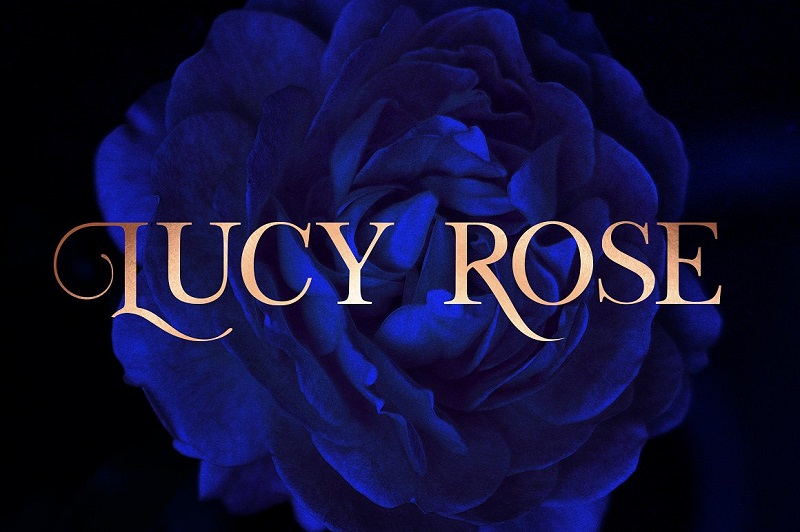 Make something extraordinary today with a little help from this all-caps typeface by Ellen Luff. Featuring a strong, unique lettering style plus 108 stylistic alternatives, it's time to let those creative juices flow!
23. Versailles Classic Sans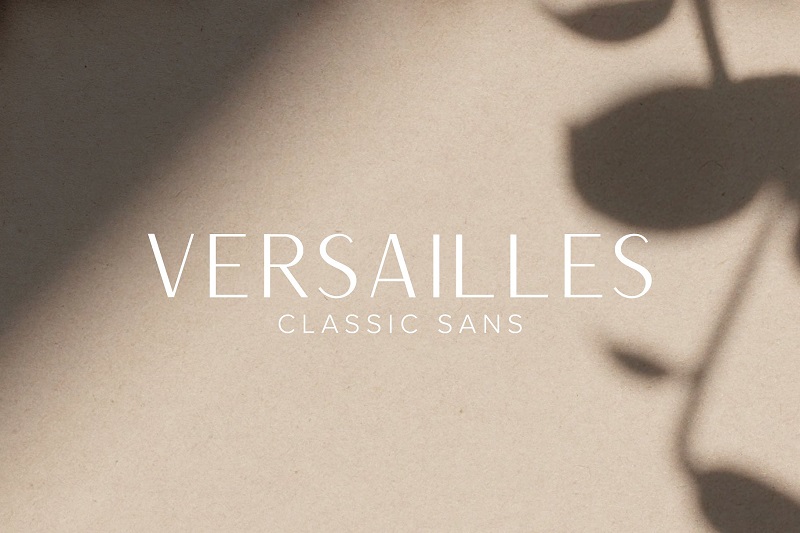 For something totally timeless, look no further than to this classic sans serif brought to you by Jen Wagner Co.. Its beautiful smooth, minimal lines are guaranteed never to go out of style.
Download Versailles Classic Sans
24. Adelaide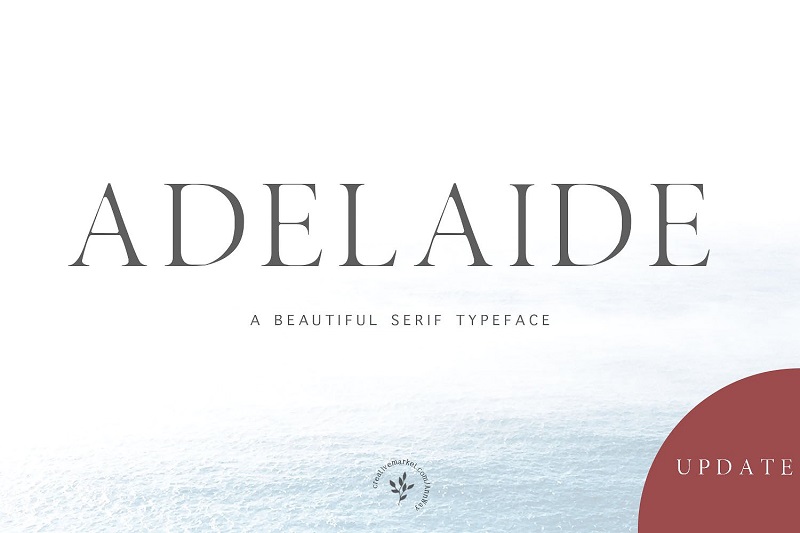 Whether you're crafting your wedding invitation, or you want to write 'thank-you' notes, this gem from Blossom is the perfect typeface with its simplicity and versatility.
25. MIROSA Font
Don't settle for anything less – especially when you have this gorgeous modern serif typeface with over 400 stylistic alternates plus 26 swashes! Made available by Tobias Saul, this is one deal you won't want to pass up.
26. Apothecary Display Font
Perhaps there's nothing more heart-warming than the sight of flowers. Create The Cut has successfully captured this exceptional essence in this modern botanical display font that includes extra hand-drawn vectors and clip art, just for good measure.
Download Apothecary Display Font
27. Candlescript Pro
Vast is proud to present this delightful script featuring precise details and smooth flow of characters. But that's not all – purchase it today and receive more than 2850 glyphs along with thousands of swashes to play around with!
28. Aston Script
Beautifully luxurious and readable – even when used as body text – this calligraphy script font from TRF will satisfy even the most discerning, keen eyes.
29. Brilon Font
Inspired by the Art Deco era, Tobias Saul presents this beautiful gem of chic serifs that are real game-changers. The pack also includes 8 botanical photos that go great with the typography.
30. Fiona Elegant Typeface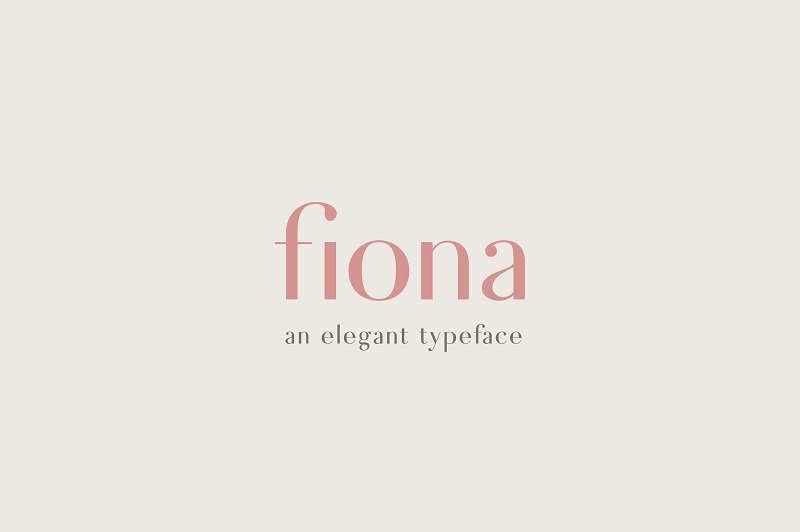 Elegant and timeless, this gorgeous sans-serif typeface from Josh O. is all about understated details that go beyond decorations. It might look simple, but it manages to retain its vintage flair no matter where it's used.
Download Fiona Elegant Typeface
31. Manhattan High Class Serif
Evoke an urban, classy feel with this all-caps serif by Jen Wagner Co. Featuring minimalist details with a bold stance, pair it with understated colors for a truly formal vibe.
Download Manhattan High Class Serif
32. Aurora Script
This typeface by Andrey Sharonov was inspired by traditional calligraphy. Playful yet graceful, the pack includes decorative frames, as well as Clean and Aged versions for the characters.
33. The Mozart Script
Nothing like real handwriting to make invitations, letters, and little notes stand out. But if you don't like your penmanship, you can always use another – preferably, this one from Blessed Print. Inspired by early American handwriting, it has 8 styles perfect for wedding invitations, posters, logos, postcards, and more!
34. Salma Alianda Elegant Font Script
This modern font script from FadeLine is all about simplicity and sophistication thanks to its thin, italic style. The set includes all upper and lowercase letters, along with web fonts for your convenience.
Download Salma Alianda Elegant Font Script
35. Stipa Willington
Complete your collection when you purchase this classic gem from Alcode. This premium calligraphy font has lovely curves and lots of ligatures that make it finely suited for modern works as well.
36. Antiga Typeface
What happens when you combine Roman heritage with Art Nouveau? You get this old style typeface from faelpt with 353 glyphs and plenty of room for creativity.
37. Wallows Typeface
Relive the glory and romance of handwritten love notes in this hand-lettered script designed by banks. The pack also includes web fonts and extra ornaments to help you make beautiful works of art in minutes.
38. Thirsk Carved
This decorative, vintage looking serif packed with alternates by The Traveling Fox is versatile enough to be used on anything: from wedding invitations to branding projects – all while leaving a lasting impression.
39. Witter
Turn every project into something special when you use this lovely modern calligraphy typeface by Dant. With thin lines and sharp angles, it has a handwritten appeal that feels personal and warm.
40. Margarita Font
Imagine a stunning, seamless script featuring 4 to 20 alternates for each letter, creating absolute flexibility and freedom for expression. That is the brush font by Ivan Rosenberg.
41. Abu Dhabi Signature Font 
Introducing the new "Abu Dhabi" font, a handwritten signature font. For those of you who are needing a touch of clean handwritten signature, chic and modernity for your designs, this font was created for you! Abu Dhabi was built with beautiful ligatures and alternate endings. The font package also has extensive multilingual support, covering all European Latin scripts. Which we feel, is a massive bonus. 
42. Emelystta Wedding Script Font 
This is Emelystta. It is a clean, modern, and chic font design that we feel is perfect for posters, flyers, social media design, branding, and a range of personal projects. It will be sure to add a classy and elegant touch to any design that you create!
43. Bring Romantic 
Introducing, Bring Romantic – a lovely wedding typeface. This font has many stylistic alternates, ligatures, and swashes so you can play around with them using OpenType features and creates lettering with a natural touch. This type of font is perfectly made to be applied especially in logos, and the other various formal forms such as invitations, labels, logos, magazines, books, greeting/wedding cards, packaging, fashion, makeup, stationery, novels, labels or any type of advertising purpose.
44. Golden
Golden is a stunning, romantic script. Use this font to create the most gorgeous wedding designs, mood boards, invites, wall art & branding designs.
Download the Golden Romantic Script Font here 
45. Antura Script 
Antura Script is a calligraphy script font that comes with very beautiful changing characters, a kind of classic decorative copper script with a modern touch, designed with high detail to bring stylish elegance. Antura Script is attractive as a typeface that is smooth, clean, feminine, sensual, glamorous, simple and very easy to read, because there are many fancy letter connections
Antura Script is encoded with Unicode PUA, which allows full access to all additional characters without having special design software. Mac users can use Font Book, and Windows users can use Character Map to view and copy one of the extra characters to paste into your favorite text editor/application.
46. Bettilda Ristta Wedding Script 
Elegant, versatile, and attractive, this font design is the go-to if you want to create something that is classy and stylish. The curves and thin lines give the words an elegant appearance that is almost vintage. Perfect for social media posts, invitations, and posters, you won't go far wrong with this beautiful script.
Download Betilda Ristta Wedding Script Here!
47. Delighted Sunrise
The elegant flow and classic calligraphy style makes it perfect for royal branding, wedding design, blogging, social media, restaurant branding, invitation cards or simply use it in your next design project.
Download Delighted Sunrise here!
48. Valencia Sweetness (FREE)
Make sure your guests save your important dates with this sweet and quirky ornamental typeface by ramandhani. It includes one practical sans and a beautiful script.
49. My Friend (FREE)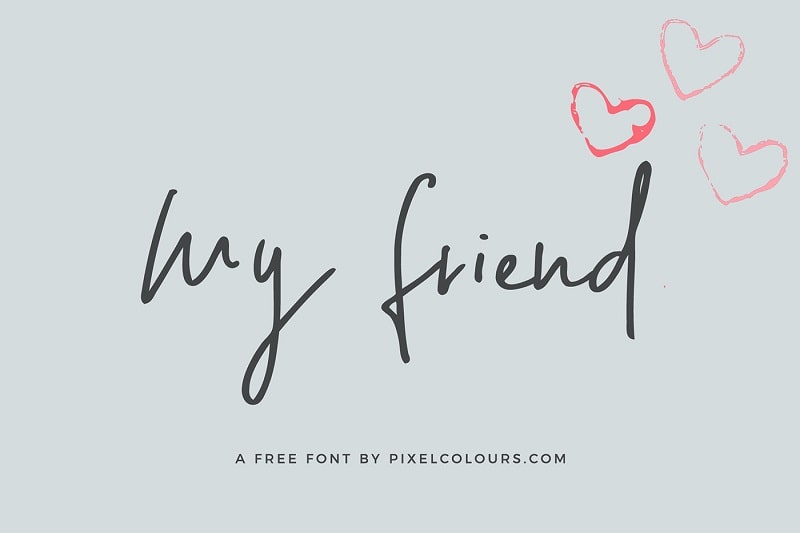 This handwritten font from Pixel Colours looks so unique and personal, it seems as if you've written it yourself. It's free for personal and commercial use.
50. Roselina Script Font (FREE)
Hamilton brings you this contemporary calligraphy with a vintage feel. It contains alternate swashes, stylistic sets, ligatures and multiple language support.
51. Vevey Font (FREE)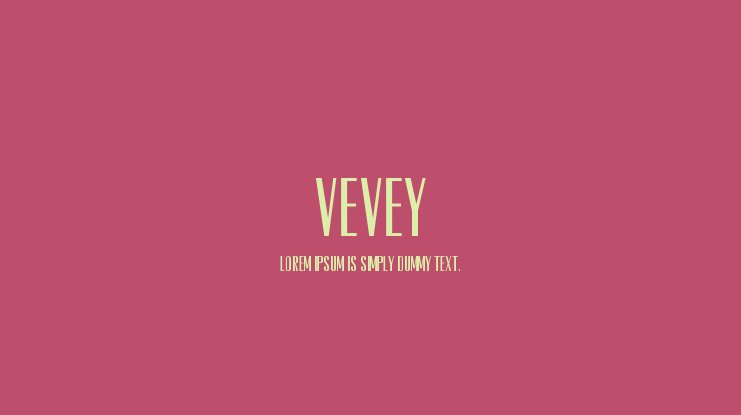 Designed by Vanessa Lam, this practical sans serif has numerous uses – from wedding invitations, business cards, movie posters, to books covers, corporate presentations, and business brochures.
52. Roicamonta Words Font (FREE)
Feminine, delicate, and elegant, AgaSilva offers you this fancy typeface that's suitable for invitations and greeting cards.
Download Roicamonta Words Font
53. Handletter (FREE)
Make your projects stand out using this hand-drawn style script by Sasha Koggio. It's ideal for headlines, social media ads, posters, etc..
54. Chopin Script (FREE)
Need a font that's romantic yet functional? Gorgeous swashes and sophisticated, soft lines await you in this lovely offering from ClaudeP.
55. NicoleWhite Signature Collection
Created with natural writing techniques, this offering from AQR Studio has 8 different font types with extras (swash and flower ornaments) for all the beautiful projects you'd be making.
Download NicoleWhite Signature Collection
56. Hello Bellinda
Hello Bellinda would be a beaatiful choice decorating just about any wedding website and flyer/invitation. There's so much femininity to this stylistic script, that if paired with some desaturated imagery would be a match made in heaven.
57. Halmaherra
Halmhaherra is a sensational and minimalistic wedding font that would work well for that very special day. Pair it up with a beautiful sans-serif font for the ultimate contrast.
Loved more than one? Don't fret – you can always pick two! That's the beauty of these wedding fonts; you know that they look even better together.