Last Updated on May 29, 2023
Believe it or not, games didn't start out in a tech company or in a guy's garage like they do nowadays. In fact, they began in laboratories with scientists.
Although commercial video games didn't come out until 1970s, the first ones started in 1952 when British professor A.S. Douglas made a tic-tac-toe-inspired game for his doctoral dissertation. By 1967, Ralph Baer (who would later be called the Father of Video Games) and his team at Sanders Associates, Inc. developed 'The Brown Box', which was the first multiplayer video game system you could play on the television.
Today, videos games are at the forefront of technology. Aside from computers, you can now play using consoles, mobile phones, and virtual reality gadgets, too. Even if you're not a gamer yourself, you've probably heard of popular titles such as Pac-Man, Legend of Zelda, Super Mario, and Street Fighter.
Guess what: you can relive that and your favorite games when you use these amazing gaming fonts.
Fun Gaming Fonts
1. Alpharush
Igor Ovsyannykov's retro bitmap typeface jives well with pixel art and projects that bring out the nostalgia of 8-bit gaming and the 80s.
2. Upside Down
Meet Upside Down! It's a badass typeface that will surely grab people's attention and pique their curiosity. Whether you're making posters, flyers, logos, or social media graphics, Upside Down has got your back.
The sharp angles and curves of this font can take your designs to a whole new level of awesomeness. You can choose from regular or outline styles and even mix and match them for some extra flair. So why settle for boring when you can add adventure and mystery to your works with Upside Down? Try it today!
3. Fokus
Fokus was inspired by mid-century print design. The height of this condensed typeface automatically draws attention and can be utilized to create beautiful headlines, logos, quotes, posters, social media, headlines, magazine titles, clothing, large print formats, and more.
You can easily pair it with scripts and bold sans serif fonts. Fokus comes in two versions, regular and thin, which makes it super versatile and fun to experiment with.
4. Proxon
Proxon modern and futuristic Sans Serif gaming font, inspired by sci-fi and technology with a modern feel. Very playful and science-friendly well suited for both display design pieces as well as short-length text blocks.
5. Cyber Soulja
Cyber Soulja is a pixelated sans-serif font that channels the golden days of the 80s and 90s in a totally chill way. The bold, blocky letters give off serious futuristic, sci-fi feels that are out of this world. Each letter is crafted with expert precision and attention to detail, fully capturing the retro vibes of classic arcade games.
You will love using it in your titles, game design, posters, packaging, and logos. Imagine every letter as a badass pixelated warrior, battling through a digital landscape full of unknown adventures and limitless excitement! Bring on the nostalgia and make amazing rad designs with Cyber Soulja.
6. Dusty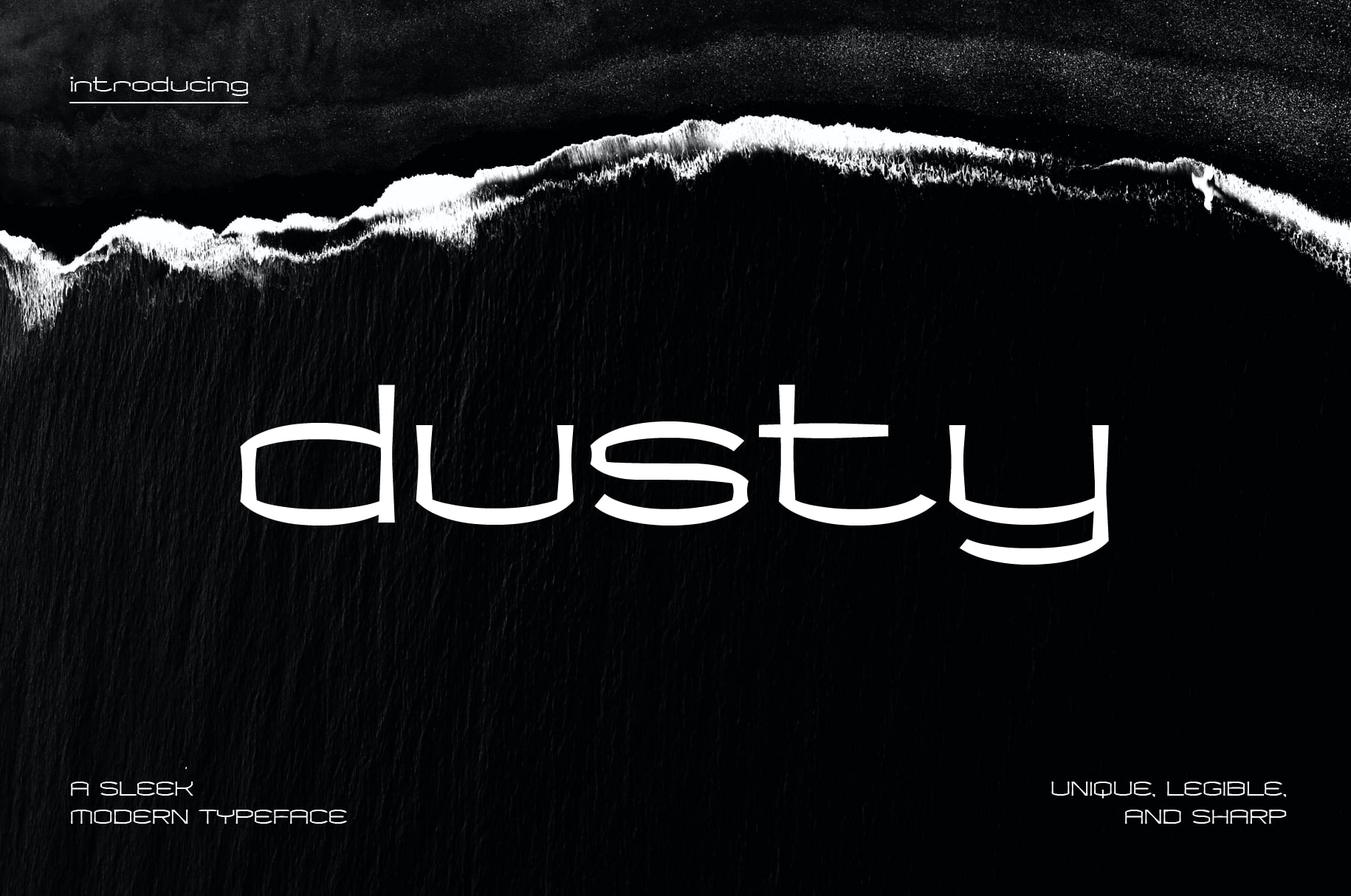 Dusty is a sleek modern display typeface perfect for high exposure without that unnecessary distraction. Its clean futuristic look is perfect for sci-fi, video games, sports, and technology themed projects. Dusty is intended to be used for headings,, branding, logos, wordmarks and other application rather than typing a body of text. If you need a head turning geometric display, then Dusty is for you.
7. Stardock
Looking for a contemporary typeface that's out-of-this-world? Your search ends with Stardock – a sleek, minimalist font. It features clean lines that are sure to impress even the most discerning of designers.
This font offers a world of possibilities: from sci-fi posters, space themes, travel brochures, tech concepts, or artificial intelligence projects, Stardock has got your back. It's an absolute essential for your design toolbox, taking your work to the next level.
With its cutting-edge aesthetic, Stardock is sure to be a hit with anyone who's looking to push the boundaries of design and explore new frontiers!
8. District
District is a futuristic font stencil sans serif typeface. This minimalistic font is ideal for sci-fi movies, e-ports logos, video games, technology gadgets, branding, posters, presentations, packaging, and more. Thanks to its dynamic nature, District is very legible. If you want to create some killer designs that look like they're from the year 3000, then this typeface is perfect for you.
9. Warden Typeface
From Tugcu Design Co., this bold, irregular lettering comes in Regular, Rough, Shadow, and Outline options to increase customizability and achieve unique effects.
10. Anima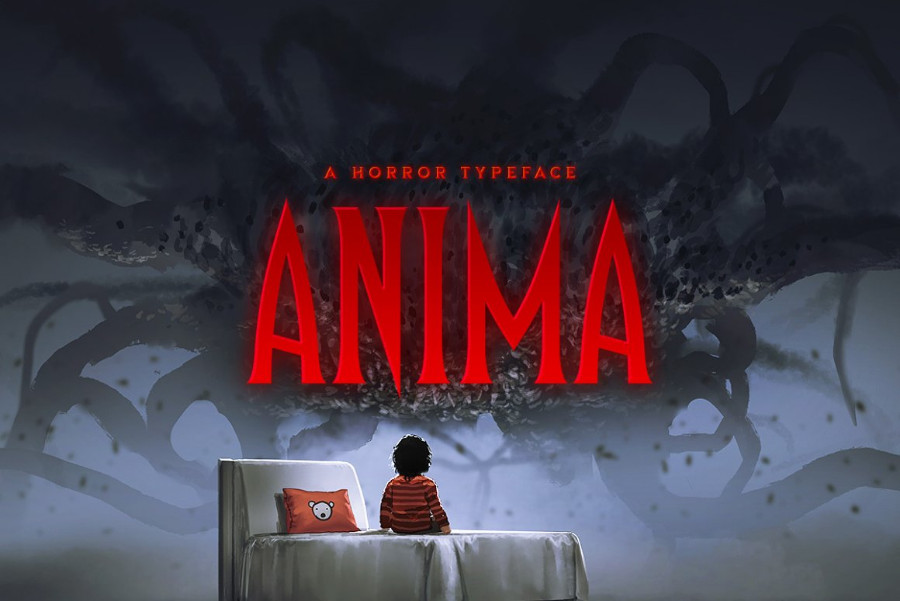 This sharp and tall all-caps font family comes in Outline, Regular, and Rough styles that works great in achieving a sense of mystery and the ominous.
11. Wildcat
Wildcat is an athletic typeface perfect for basketball, football, softball, baseball, soccer, and hockey related projects. You can use it to create powerful logotypes, posters, apparel, magazines, stationary, headlines, labels, badges, and much more. Give your designs a bold look today with Wildcat!
12. Grind Demolished
Grind is a gaming font featuring a big and bold display typeface that oozes strength and toughness.
13. Super Maizen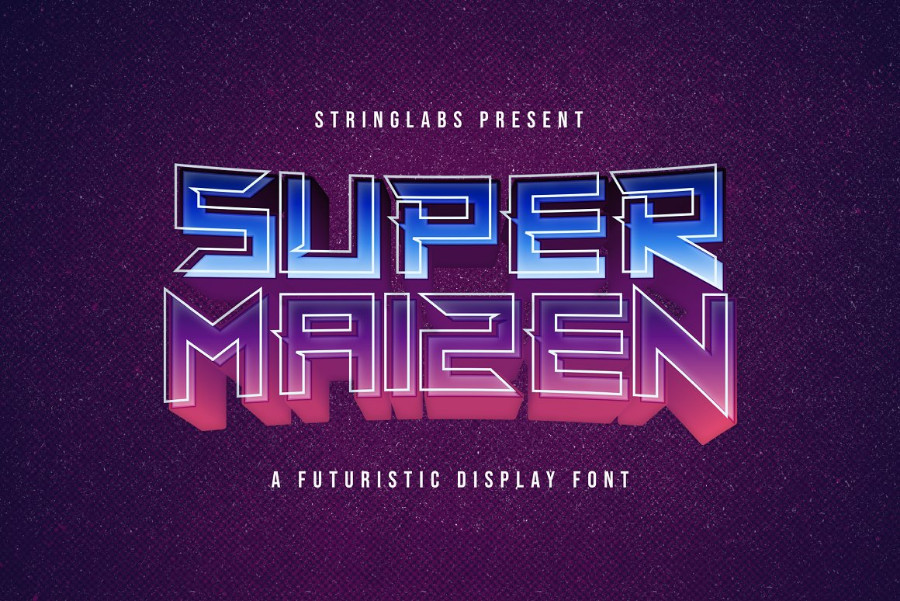 Give your design projects a contemporary, futuristic, and bold update using this techno-inspired font from StringLabs.
14. Windsor
Windsor is a groovy typeface ideal for gig posters, magazines, bucket hats, enormous stickers, bachelor parties, postcards, taco joints, fishing charters, dive bars, shell shops, and business retreats. With Windsor you can effortlessly create eye catching designs. Enjoy!
[fontsampler id=67]
15. Bitless
Krafti Lab presents a font inspired by pixel lettering for a classic touch of "old age techno". Don't forget the number vectors that come with this product, too!
16. Gope Typeface
Gope Typeface is a gaming font, designed to combine perfectly and allow stunning hand-lettered looks quickly and easily.
17. Prospekt Typeface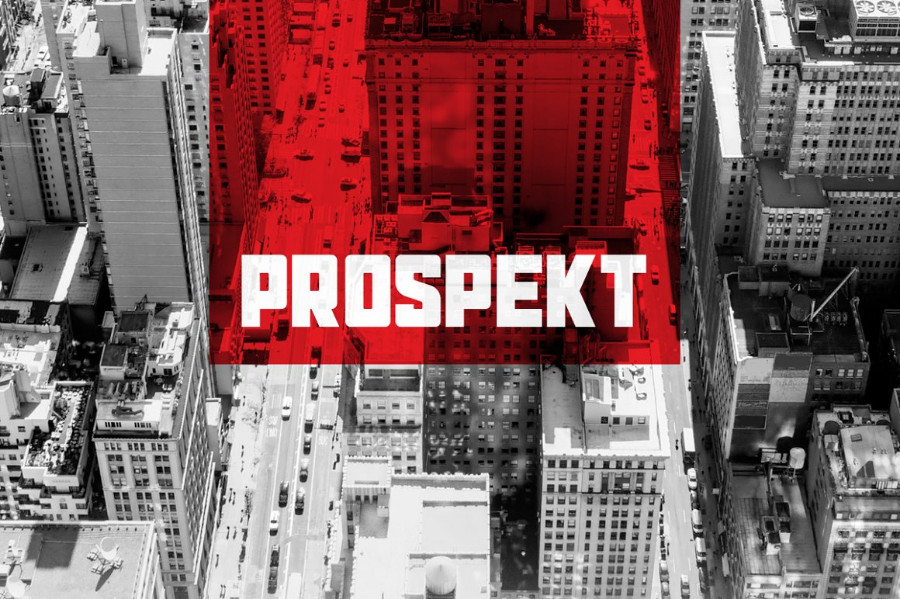 A rough, textured look combined with big letters and bold lines, this typeface is great for presentations that can toe the line between urban and sci-fi settings.
18. Swipe Race
Blacksheep Studio presents a racing-styled modern gem with sharp lines and a tilted angle that brings out movement in your projects.
19. Dash Horizon Sporty
Give your designs a sense of speed with this powerful racer font created by AnomaliDesign – don't forget the 10 Adobe Photoshop Text Effect/Text mockups included in this package.
20. Cutlass Typeface
This Gumico Studio product is inspired by horror cartoons with a touch of pirate culture. It comes in 4 styles and free dingbats to achieve a variety of effects.
21. Fault
Medialoot's distorted all-uppercase font brings out the science fiction feel in your visuals, whether it's for gaming, music, movies, or even corporate projects.
22. Noma
Smooth curve sides make this bold sans serif family ideal for magazines, titles, logos, book covers, and other visuals that need to get their point across.
23. Gore Typeface
The absence of curves give this font a rough yet futuristic feel, but is flexible enough to work well with other sans serif and script typefaces.
24. Gimbo
This playful and fun typeface from Letter Omega comes in 7 styles that are great for video games, titles, logos, posters, and branding designs that need a childlike aesthetic.
25. Outrunner Retro Script
TSV Creative brings back the 80's era of vibrant colors, disco, sci-fi movies, and the occasional high-speed car chases.
Download Outrunner Retro Script
26. Coven Typeface
A sharp and bold sans serif that comes in filled and outline forms, it's meant to complete unique effects by layering them together.
27. Nikopol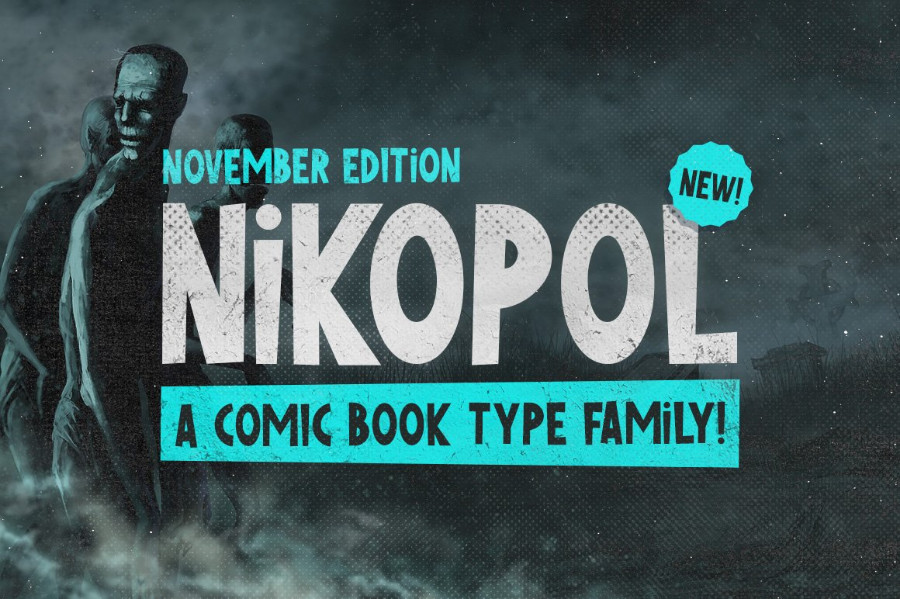 This comic book-themed font family comes in Regular, Rough, and Halftone styles, perfect for producing a spooky comic book vibe.
28. Un'Chained Font Family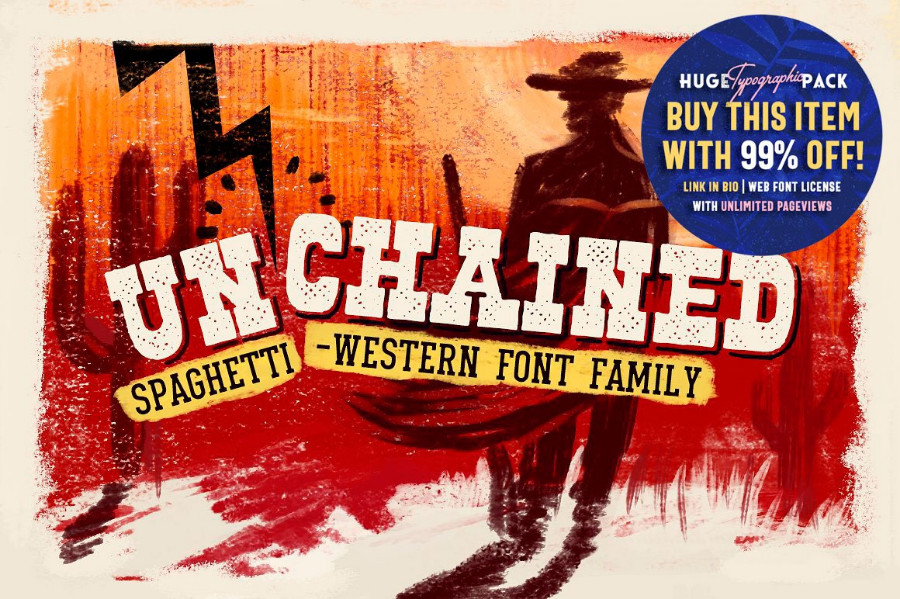 Who would have thought that Western movies and spaghetti can be the spark that creates this 7-styled typeface great for pop culture-themed projects?
Download Un'Chained Font Family
29. Grind
This strong and tough typeface comes in Simple, Demolished, Halftone, and Timber styles for a range of effects and a degree of flexibility in creating themes for visuals.
30. Junkdog Typeface
This blocky font from Tugcu Design Co. works great for titles, brands, logos, or short quotes that need large and loud lettering.
31. Wraith
Wide and tight, this gem pairs well with other sans-serifs and script fonts and is ideal for short, big-letter presentations.
32. Stargaze Typeface
This retro-futuristic typeface is available in regular and stencil formats that can be mixed and matched to get your desired outcome.
33. Cosmo OTF-SVG Hologram Family
Luxfont brings to you this space-bright colored hologram font that graces modern design with soft color transitions and minimalistic, clean gylphs available in 11 different styles.
34. Astron Font
This font from Umka combines clean lines with futuristic themes is perfect for presentations that are in line with the growing digital world.
35. Glitch
Alphabet Agency presents this display font that pumps adrenaline and brings out a sense of speed to your projects, just like the fast-paced world of E-Sports.
36. Fun Games
This modern and futuristic font is ideal for titles, user interfaces, and other displays for that cool and edgy look.
37. Gemini Cluster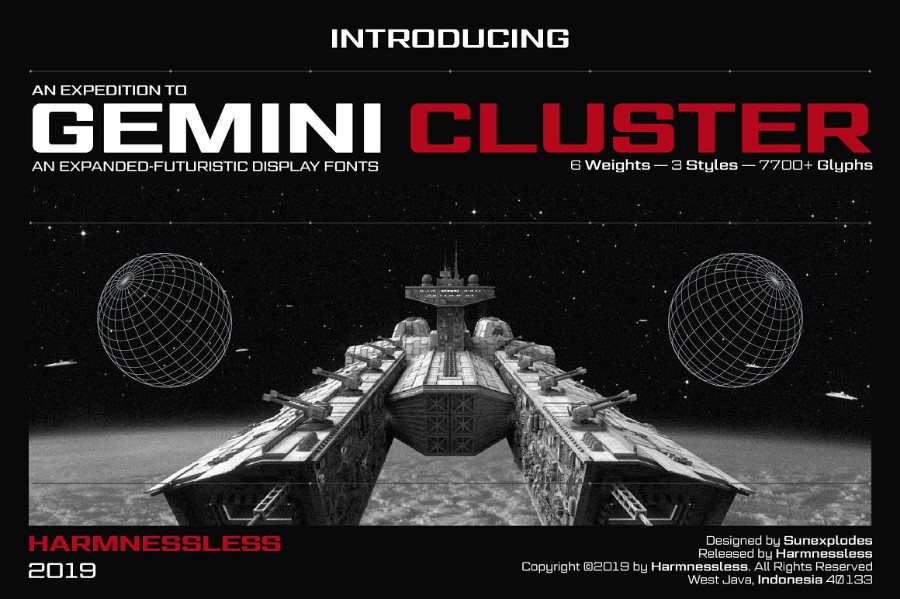 This expanded typeface from Harmnessless comes in 6 weights and 3 styles, great for works that demand a futuristic and experimental aesthetic.
38. Avene Brush Font (FREE)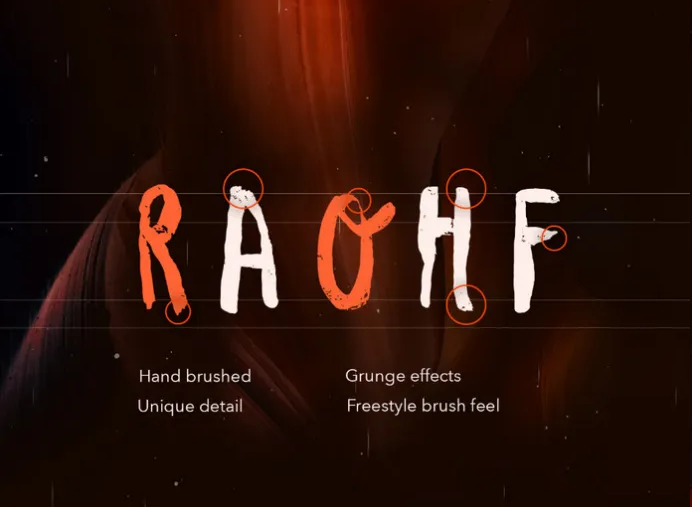 This unique brush font created by Krisijanis Mezulis can be applied to large headlines or small text blocks. Put it on posters, blogs, pamphlets, labels, game titles, book covers, etc..
39. Nord Font (FREE)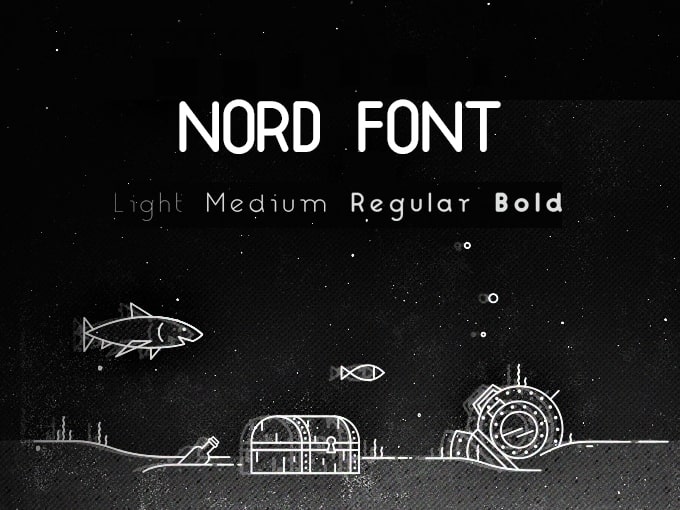 Simple, neat, but intense, this minimalist sans from Alex Frukta and Vladimir Tomin contains 4 styles and tons of uses!
40. Alcotton Font (FREE)
Based on real handwriting, this unique typeface from Stepan Lyaptsev and Alexandra Cotton can be playful or menacing – it depends on you. It's ideal for games with sci-fi, thriller, horror, or fantasy game themes.
41. Super Mario 256 (FREE)
An exact replica of the lettering in Mario games, this nostalgic font by fsuarez913 can be applied to posters, logos, social media posts, and headlines.
42. Gameria Font (FREE)
Looking for a sturdy font for your experimental game app? Look no further than this quirky, blocky, and sharp font by Tokokoo.
43. XYBER Font (FREE)
Bertalan Gombos proudly presents this 5×5 square-based ultramodern, futuristic themed font in 5 styles (Thin, Light, Regular, Bold, and Outline).
44. Comic CAT (FREE)
Cute, casual, and adaptable, this OpenType display font from Vitaly Lazarenko is free for personal and commercial use (just share your works with the hashtag #catfont). Featuring Latin and Cyrillic characters, the pack also includes cat symbols. Create adorable apparel, graphic novels, signage, labels, logos, and even product branding with this laidback font!
45. Black Wagoon (FREE)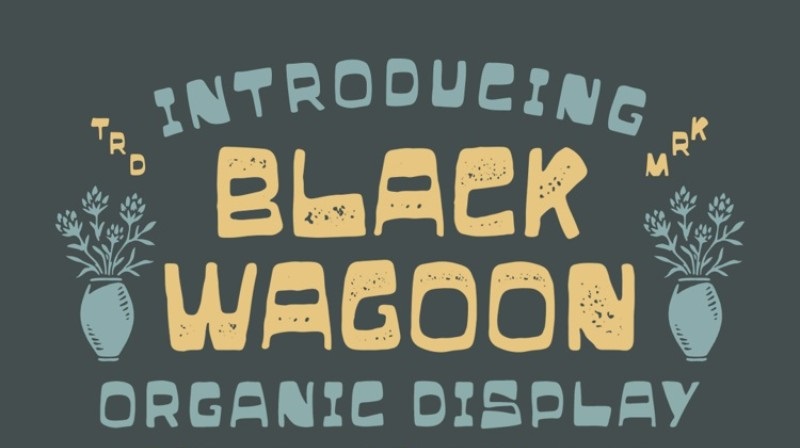 From Letterhend Studio comes this lovely, organic display font. The subtle Western flair gives it an advantage in vintage, cartoon, or desert-themed projects. Give it a go on invitations, labels, logos, magazines, greeting cards, packaging, fashion, and stationeries.
Please use programs supporting OpenType features to access all Glyph variations (i.e., Adobe apps and Corel Draw). Free for personal use only. (Note: demo version is Regular style and doesn't include the hand-drawn illustrations.)
46. Fantasy Text Effect (FREE)
Easily create cartoon-like designs inspired by fantasy and magic using this free text effect by Hyperpix Studio. This super detailed PSD will enhance game titles, logos, book covers, movie posters, and flyers for a convincing result. Requires minimum Photoshop version CS3.
Download Free Fantasy Text Effect
47. GEON (FREE)
Can't take your mind away from 80s games? This fun display font by Levii has brought the playfulness of retro games to a functional typeface for posters, apparel, badges, logos, and more. Despite its quirkiness, it's still minimalist in terms of symmetry and geometry – making it ideal for modern works.
It comes with the usual letters, punctuations, numerals, and a few symbols. Don't worry, its smart lines, curves and angles won't eat away at your main concept.
48. Metro 2.0 (FREE)
Inspired by subway maps, Filipa Amado brings you this whimsical display typeface that's sure to turn heads. The pack comes with upper and lowercase letters, as well as numbers and symbols. It's recommended for futuristic, gaming, or tech-related projects; but don't limit yourself. Let your imagination run wild!
49. Prodush
This all-uppercase font from 24Design Studios adds a touch of sharp masculinity to your logos, posters, titles, branding, and other personal or commercial projects.
50. Groches
From A. Budianto, this font comes in clean and rusty styles that can lend either an industrial, futuristic, or even a dystopian vibe to your projects.
51. Techead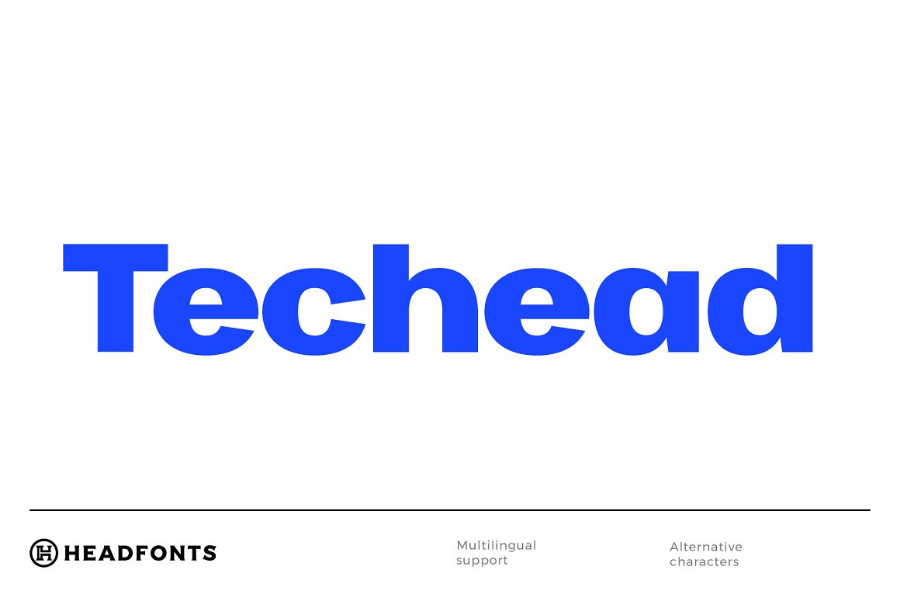 This typeface from Headfonts comes in 5 weights, suitable for contrasting text effects on titles, posters, logos, and other visuals that benefit from large letters and few words.