Last Updated on June 10, 2022
Book covers are just as important as the stories behind them. A good cover should reflect the theme or mood the author wants to convey. Romance stories for example, would usually have images of a couple or of a romantic setting. Mystery or thrillers on the other hand, would normally have objects or markings only, to pique curiosity.
Ever wondered how book covered used to be made? Are you interested in making one for your story?
How Antique Book Covers Were Made
The art of book binding certainly has gone a long way in history.
From old Indian sutras of 100 BC to the flap-style dust jackets of 1857 England, the practice of protecting written texts from time and the elements saw constant refinement. Materials used, sewing techniques deployed, and methods of attaching pages to the covers are used, replaced, and refined with every turn of the century.
The books we have come to know today follow the methods of Western bookbinding pioneered by the Romans in 150 AD. Techniques have changed over time, but there are main features that remained constant. Your text blocks range from parchment to paper. Supports for the pages varied from straps to cords.
A range of sewing styles are devised to keep the pages from falling apart. Boards should be of sturdy material – something like leather or wood. Lastly, lacing is used to keep the covers from breaking off. Some might not be satisfied with a bland-looking tome. Accents ranging from sewn-in patterns to metalwork and precious stones are found in well-loved examples.
How To Make Your Own Book Cover
Fortunately, accessibility to a wider range of materials and bookbinding technology has made book covers easier to make.
Hardback books can be made at the comfort of your home, using mostly school materials. A healthy selection of paper and parchment materials can be used for pages. Supports can be as easy to stapling the pages and using hot glue on the bindings to make folios.
If wood is not your thing, or is too hard to get in your area, stiff cardboard is just an effective material as both book covers and spine. This can be nicely wrapped in cloth. If you're more into an antique look, a big piece of leather can be stretched and glued onto your bookbinding project.
There are plenty of tutorials online to show you how others have done it. So if you've always wanted to make your own book covers – whether for your own work or for aesthetic purposes only – today is as good as ever to begin.
Beautiful Book Cover Fonts
They say never judge a book by its cover. But you can't deny that a good cover can make you want to buy or read a book. Have a manuscript ready? Take a look at these cool book cover fonts and see which ones will grace your next bestseller.
1. Quotesa
This delicate sans serif from Typia Nesia Std will give your book titles, invitations, greeting cards, social media images, and web pages the elegance and luxury it deserves.
2. Bellinzo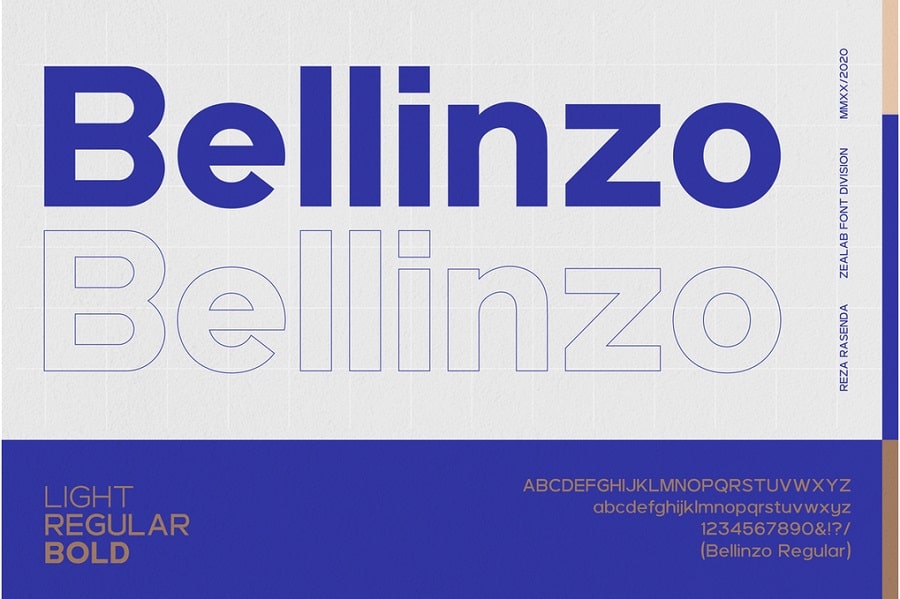 Big, bold, and uncomplicated, this unique sans by Zealab comes in 3 weights (Light, Regular, and Bold) that make your branding stand out.
3. Katty Lynch Brush Font
This font duo by Maulana Creative gives you two fonts – one with strong brush strokes and a free serif – that will lend an authentic handcrafted feel to your works.
Download Katty Lynch Brush Font
4. Kingdom
A well-rounded versatile serif you can rely on for logotypes, book covers, stationery design, blog headers, magazine editorials, business cards, or even for body text.
5. Florenia
Who says elegance can't be whimsical? With this beautiful display serif, it's possible. Simply use its ligatures and alternates to create lovely effects for your titles, headlines, branding, ads, or quotes.
6. Okana
Whether you're designing for book covers or web pages, you will appreciate this geometric sans serif type family from Corgi Astronaut. Product includes 16 styles, with 8 uprights and matching obliques.
7. Brinson Regular
This vintage font by Blankids is recommended for logos and headers used in retail shops, bike clubs, tattoo parlors, whiskey labels, and more.
8. Bros Rover
From branding to labels, marketing materials and store signage, this classy sans features alternative characters and ligatures you can play around with for maximum effect.
9. Oyster
Oyster is a sexy and elegant sans serif typeface. This font will grab attention and make your works stand out. Its use is ideal for fashion projects, packaging, branding, magazines, headlines, social media, invitations, and much more. Oyster also includes beautiful ligatures, which will add an extra spark to your design.
Test this font by typing here
10. Fokus
Fokus was inspired by mid-century print design. The height of this condensed typeface automatically draws attention and can be utilized to create beautiful headlines, logos, quotes, posters, social media, headlines, magazine titles, clothing, large print formats, and more.
You can easily pair it with scripts and bold sans serif fonts. Fokus comes in two versions, regular and thin, which makes it super versatile and fun to experiment with.
11. Northead
Influenced by vintage beer labels and signage, this all-caps font is your best bet for product packaging, logotypes, branding, or anything that requires a retro touch.
12. Grand Halva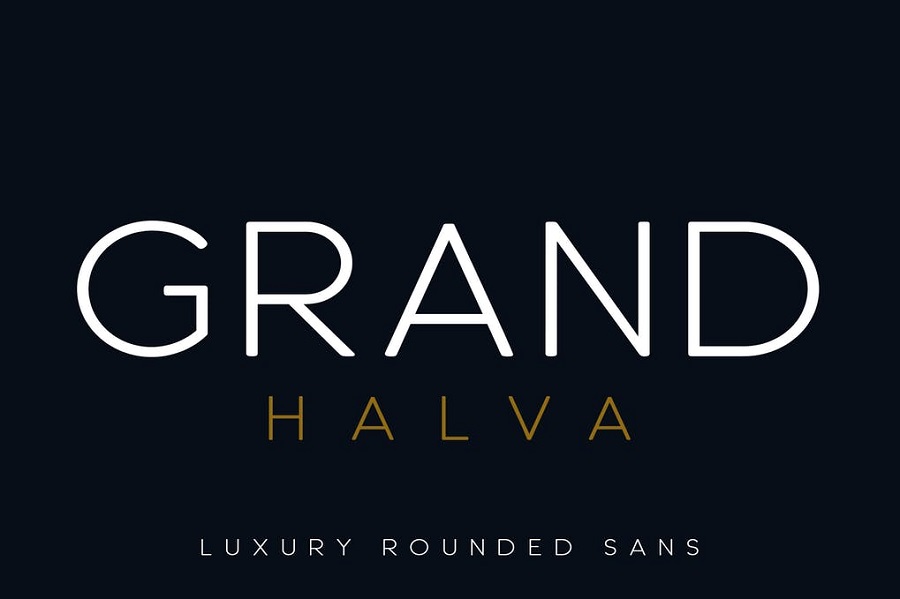 Ideal for fashion branding, book covers, and minimalist themes, this professional rounded font by Shirongampus was crafted to impress.
13. Dalton
Let them know you mean business in this no-nonsense sans typeface that can certainly grab attention – if it wants to.
14. CA Texteron
This modern text font family by Cape Arcona contains 5 weights plus a small-caps variant. Serious but unconventional with both round and edgy forms, it's ready for any project, be it headlines or footnotes.
15. Visby CF
Inspired by the stark beauty and crisp air of the Arctic, Connary wants to bring you this charismatic geometric typeface that comes in 8 weights and obliques.
16. Wensley Modern Serif Font Family
Simple yet adaptable, why not try this high-class serif font with script, signature, or handwriting typefaces for a clean yet high-class look. Brought to you by Creative Tacos.
Download Wensley Modern Serif Font Family
17. Mriya Grotesk
Produced by Fontastica and distributed by Designova, this premium sans serif has 4 weights with italic versions for a total of 8 fonts you can mix and match.
18. Frank
Make a big statement using this multipurpose typeface from Dafeld. With influences from classics like DIN and Eurostile, with a dash of Futura, this product contains 5 weights and over 300 glyphs for an impressive 20 font styles.
19. Fonseca
Inspired by the typography and art deco of the early 20th century, this all-caps family by Nasir-Udin is a class of its own right.
20. Orion Pro Modern Sans-Serif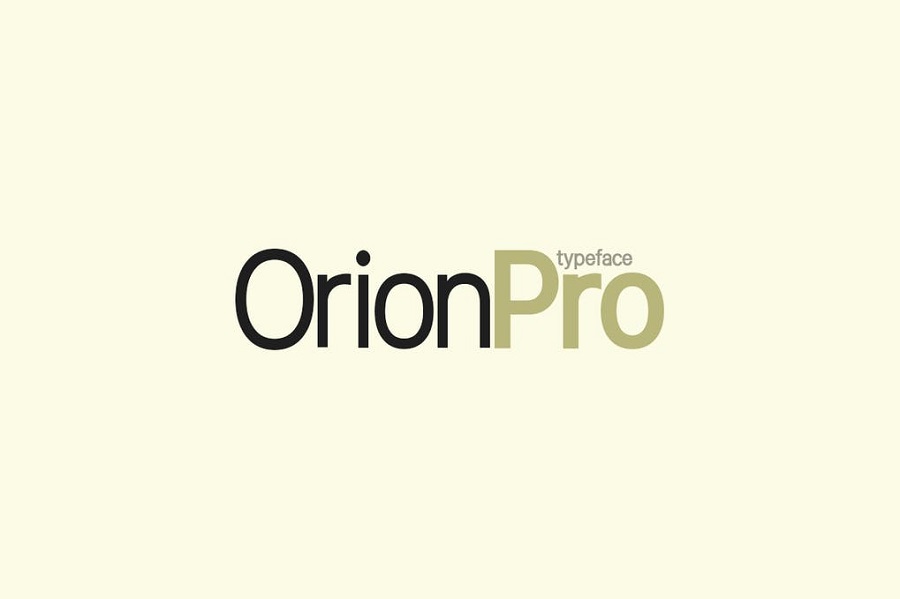 With a total of 12 fonts and 6 weights to choose from, you can't go wrong with this contemporary display font.
Download Orion Pro Modern Sans-Serif
21. Ace Sans
A combination of minimal and geometric elements, this sans serif font family by Factory738 is perfect for modern and minimalist concepts such as business cards, book titles, headers, online ads, and more.
22. Addington CF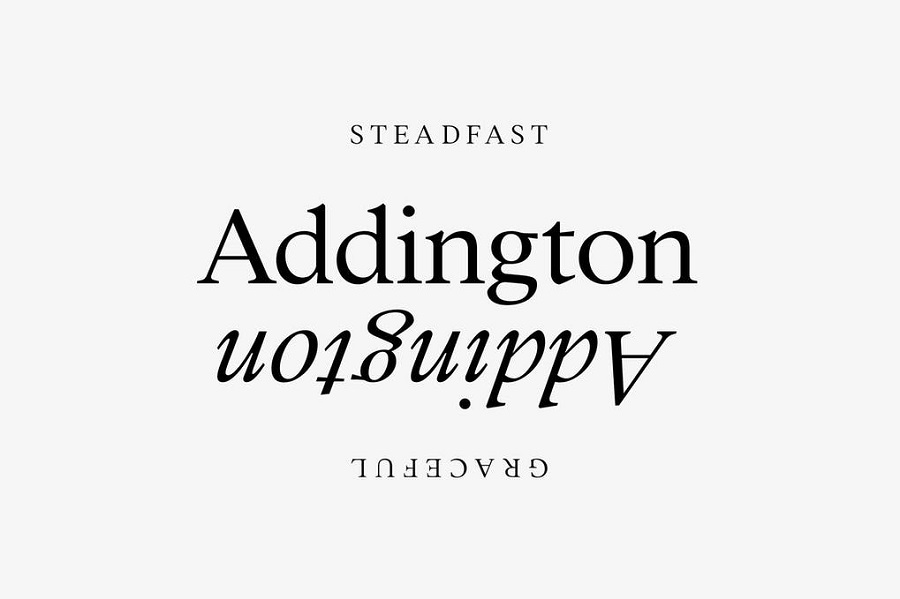 Nothing like having a reliable serif you can always go to, especially for those last-minute projects during peak season. As such, it's nice to know you can always turn to this beautiful yet practical typeface in 7 weights.
23. RNS Sanz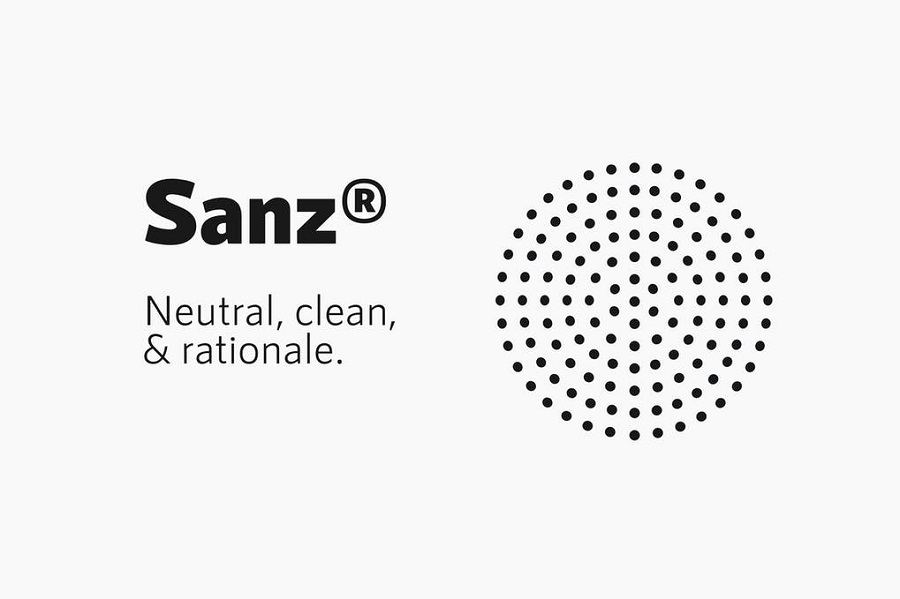 If you need something rational, clean, and level-headed, then you've come to the right sans serif by Yorlmar.
24. Morton
This slightly condensed grotesque typeface by Crftsco includes 9 weights that looks –and feels – larger than life. Dynamic, modern, yet somehow lends a little old-school vibe, it's the best font for headlines, business cards, magazine editorials, hero pages, and book covers.
25. Faltige
Be bold and unique when you go for this adventurous slab serif. Versatile enough for logotypes and book titles, you can also apply it on fashion spreads, branding, and of course, sports covers.
26. Edna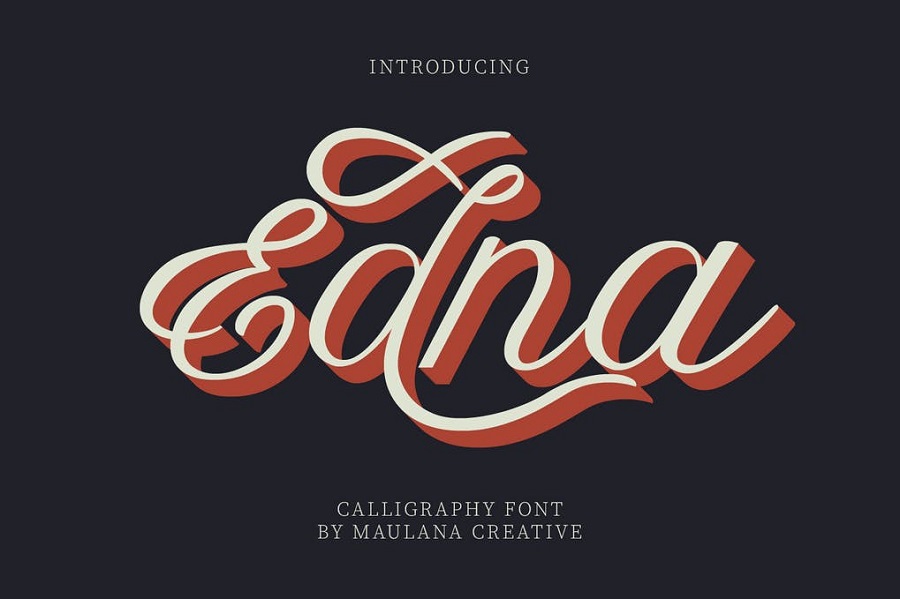 This flowy and feminine calligraphy font will do your short texts and captions some justice. With lovely ligatures and alternates, try pairing it with simple serifs or even sans fonts for a more professional appeal.
27. Biosphere
Inspired by industrial styles, FypeCo brings you this structured font that looks great on engineering, architecture, or any contemporary concepts.