Last Updated on May 29, 2023
Science Fiction, known today as Sci-Fi or SF, typically deals with visionary and futuristic concepts.
If you're reading or watching something that deals with high-tech and how it affects our lives, adventures set in space or in a parallel universe, topics of time travel or a new science, or even space aliens or superhuman abilities, then it most likely belongs to the Sci-Fi genre.
Sci-Fi in Pop Culture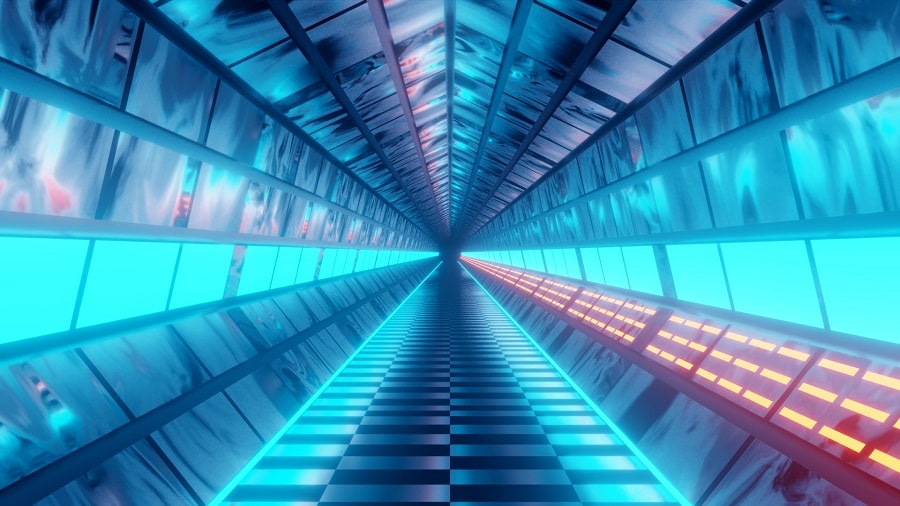 Sci-Fi content comes in multiple forms.
It's almost impossible to come across someone who isn't interested in Star Wars, Star Trek, or Doctor Who. These franchises, with their many offshoots and different installments, have spawned fans all over the world.
Aside from animated and live action movies/series, there are also books. Though recently, these have taken a bit of a backseat due to the influx of streaming services. Still, you'll probably find your peers reading current greats like Project Hail Mary and Klara and the Sun.
There are some who opt to stick to the classics, with history-defining works like 20,000 Leagues Under the Sea, or contemporary 'banned' books, such as 1984 and Fahrenheit 451.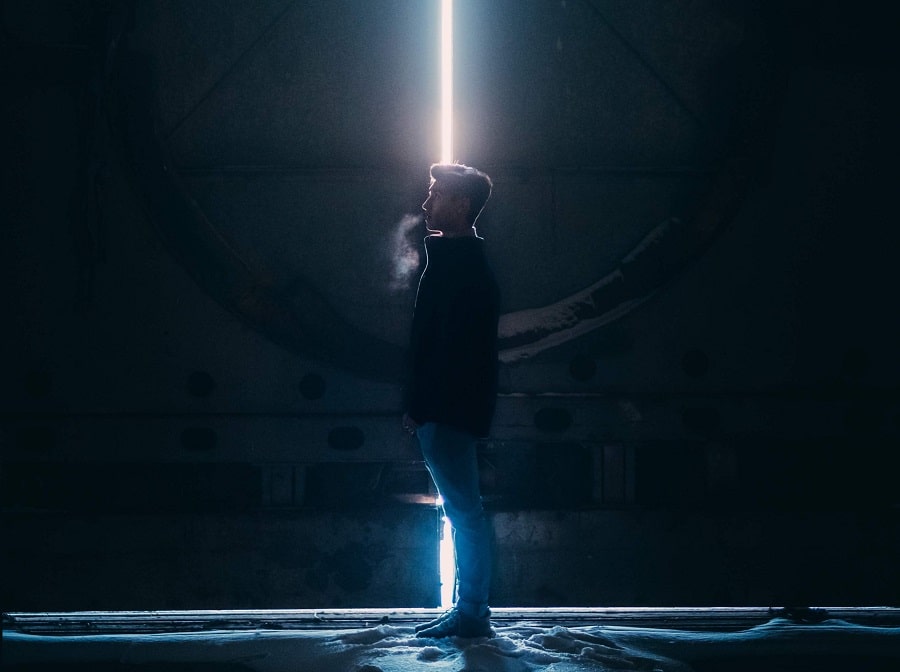 Sci-Fi is present in video games, too. Popular titles include: Doom (1993), Halo 2, Deus Ex, and the Metroid series.
Great science fiction should invoke the imaginative side of the reader. At the same time, it should introduce to them a concept that, (given a little nudge) can be a reality. All while following lines of logic based on the creator's world.
Cutting Edge Sci-Fi Fonts
Nothing is as immersive as a work that is both fantastic and adheres to a sense of realism. That's the reason why Star Wars, 1984, Dune, and The Hunger Games still continue to dominate imaginations to this day.
With strange lands, eccentric characters, and thrilling plots, you sometimes wish these worlds were real. And why can't they? For creatives who can't wait for the future, these sci-fi fonts should help you get there faster.
1. Stardock
Meet Stardock: a totally rad, super clean, and ultra-minimal font with some serious futuristic vibes. The possibilities are straight-up infinite with this bad boy! You can craft some seriously out-of-this-world designs that are sure to blow some minds.
Stardock is an absolute must-have for any project that's all about the future, from cutting-edge sci-fi to deep space exploration to advanced tech and AI. If you're looking to create something that's lightyears ahead of the curve, this font is your ticket. It's a total game-changer for your design toolkit!
2. Vortex
Create an out-of-this-world atmosphere using this futuristic font family by Sentavio. With 3 styles to choose from (Thin, Bold, Black), you'll be making space armies, androids, and games in no time.
3. Boge
Bold, dynamic, and edgy, this sharp-angled font from Linecreative isn't just for sci-fi projects. You can also use it for sports, automotive, fitness, or adventure concepts.
4. Nero
Nero is an ultra wide typeface that's sleek and modern. The font is fairly legible in all sizes, but works best when the letters are large. Nero is ideal for packaging, posters, sports, advertising, editorials, social media, Youtube thumbnails, and more. If you're looking for a stylish new font for your design toolbox, then Nero will make a perfect addition.
5. Dusty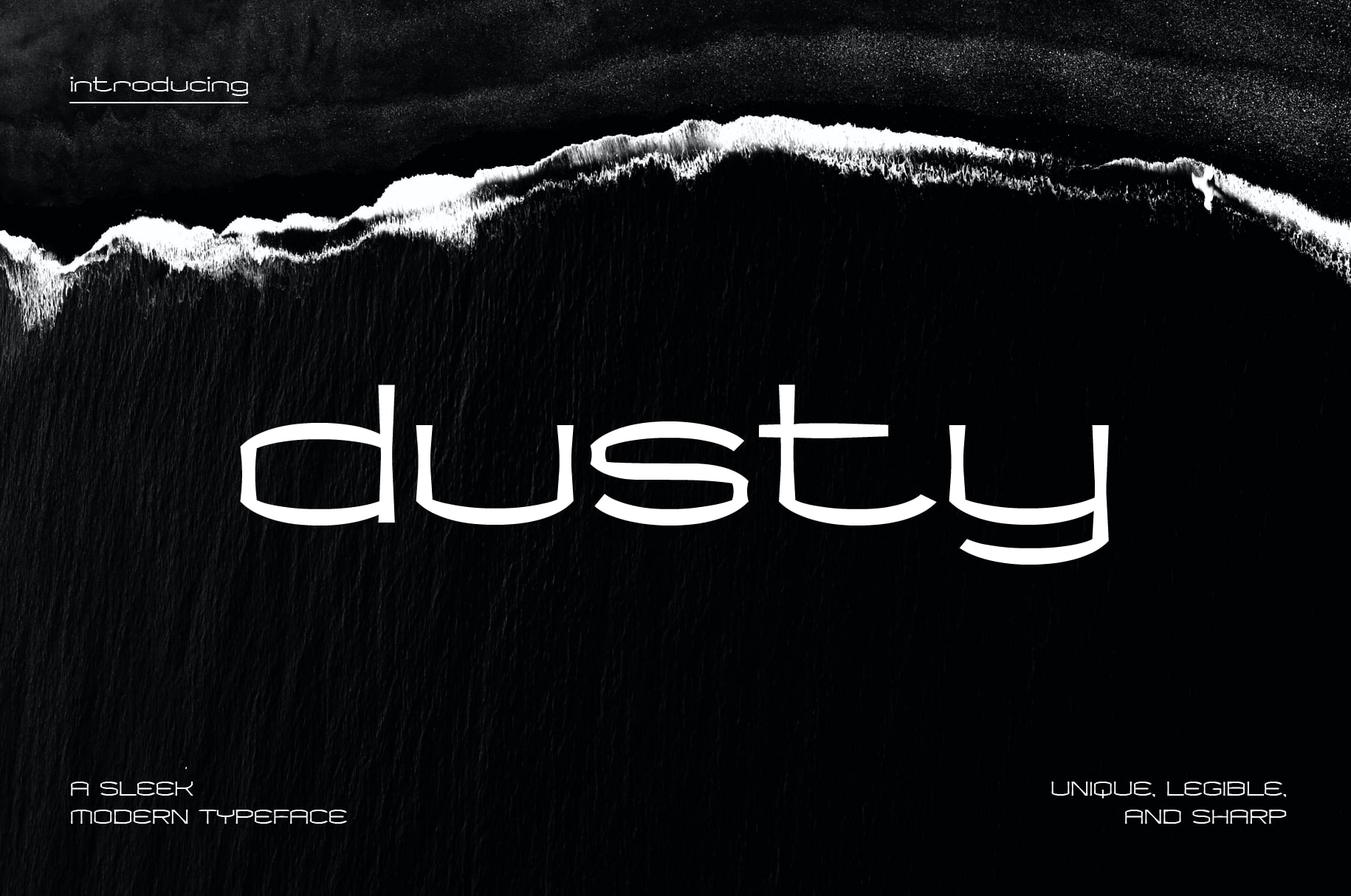 Dusty is a sleek modern display typeface perfect for high exposure without that unnecessary distraction. Its clean futuristic look is perfect for sci-fi, video games, sports, and technology themed projects. Dusty is intended to be used for headings,, branding, logos, wordmarks and other application rather than typing a body of text. If you need a head turning geometric display, then Dusty is for you.
6. Zuccini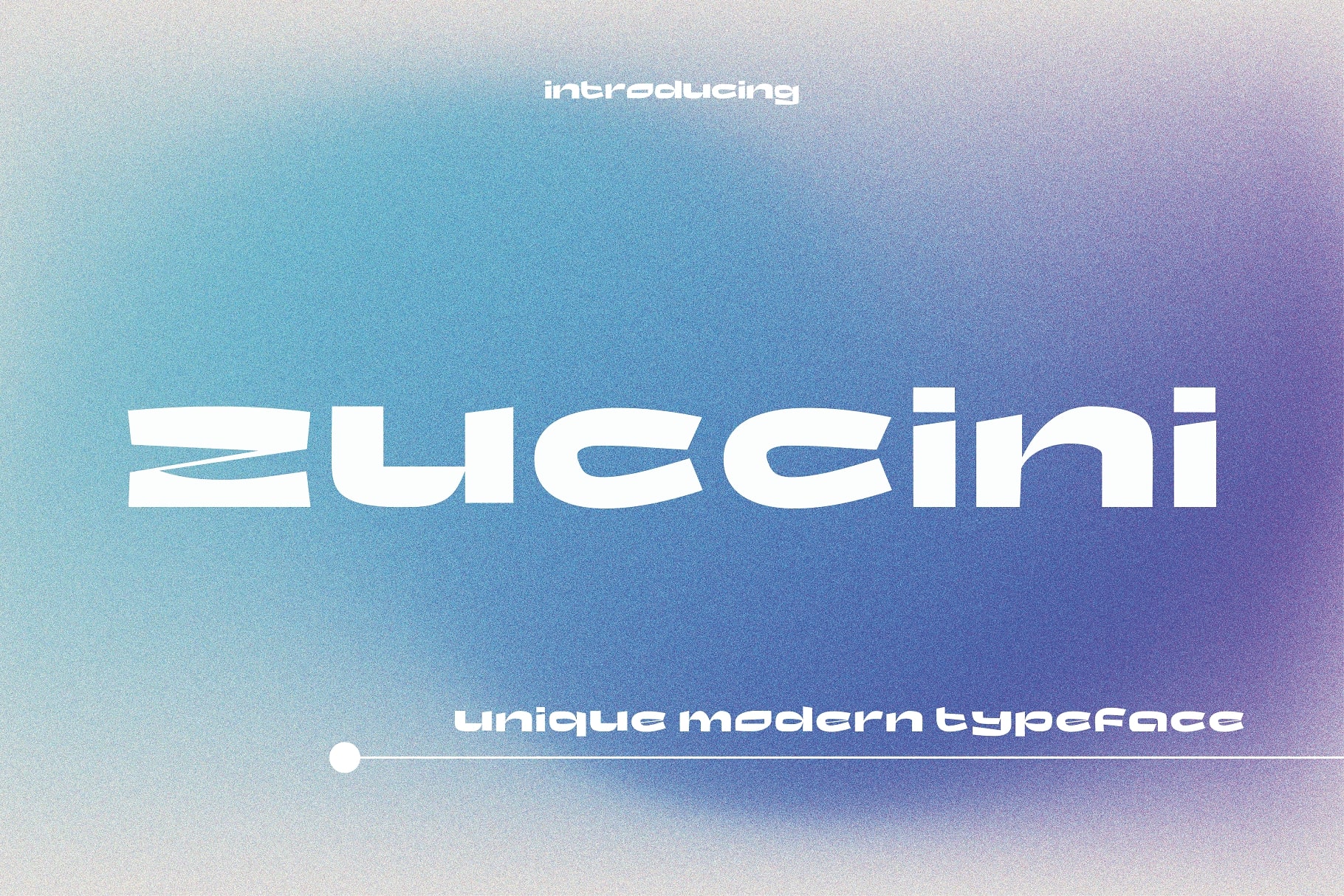 Zuccini is a unique modern typeface created especially for sleek/minimal design projects. This gorgeous font is perfect for magazines, branding, social media, youtube, packaging, fashion, posters, headlines, and much more. With stylish looks, Zuccini will make your designs stand out and get noticed.
7. Fauna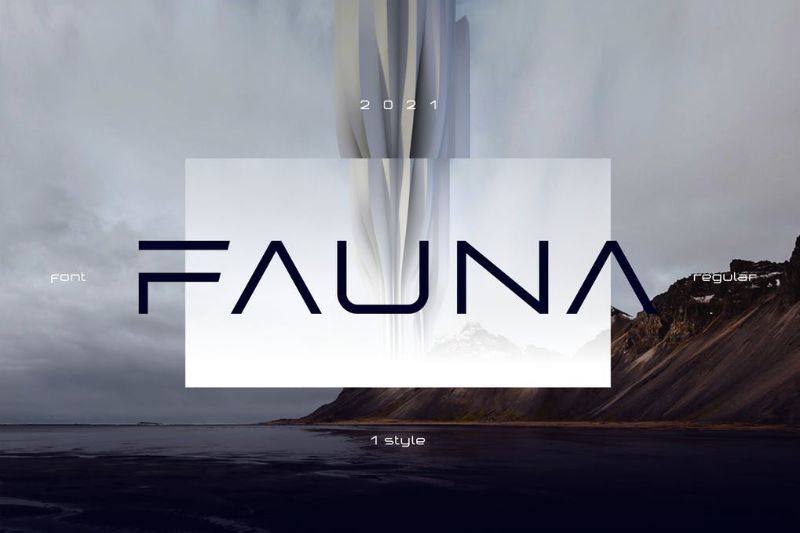 Solid, geometric, but austere, this stylish font from Taras Pasternak features some Constructivism elements that will look gorgeous on either personal or commercial works.
8. District
District is a futuristic font stencil sans serif typeface. This minimalistic font is ideal for sci-fi movies, e-ports logos, video games, technology gadgets, branding, posters, presentations, packaging, and more. Thanks to its dynamic nature, District is very legible. If you want to create some killer designs that look like they're from the year 3000, then this typeface is perfect for you.
9. Lockey Typeface
Don't settle for ordinary when you're trying to design for tomorrow. Use this sci-fi font by Alit Design instead.
10. Mexon
An all-caps sans serif with stylistic alternates and plenty of attitude, it can take you anywhere – from fashionable runways to the depths of space.
11. Techno Cowboy
Introducing Techno Cowboy, a modern techno display font with multilingual support. Techno Cowboy is great for creating eye-catching logos, headlines, ads, posters, web design, print, motion graphics, apparel and much more. If you're looking for a futuristic font that packs a punch, then Techno Cowboy is for you.
12. Siegra
An awesome combination of elegance, power, and the future, this techno font by Ramzehhh has wide, curvy letterforms and sharp ends to make your designs truly stand out.
13. Strippy
Make sure your message comes across clear as day using this bold, loud, and square typeface by Irwanwismoyo.
14. MBF Nanomaton
Whether you're working on a fashion piece or on a sci-fi book cover, this thin, minimalist sans is sure to satisfy.
15. Polaris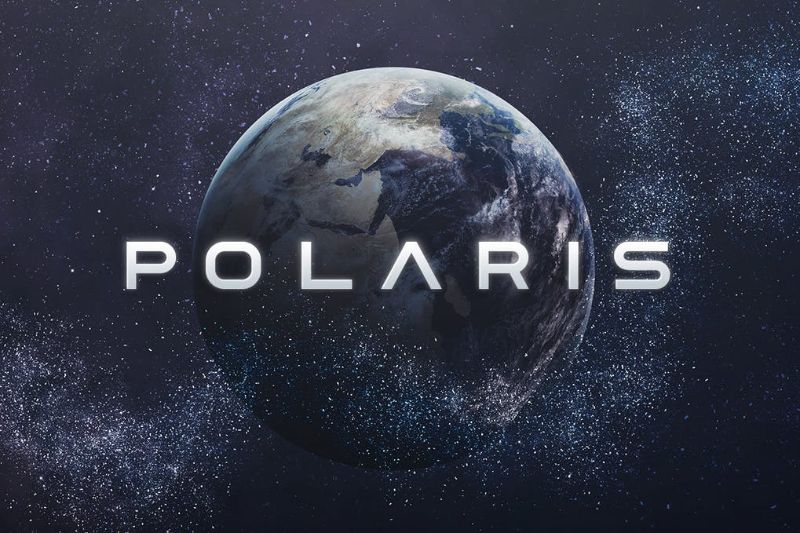 You don't need to leave earth to find something ethereal. This futuristic font will look amazing on any ebook, presentation, business card, movie poster, or social media post.
16. LineTech
With Bold, Regular, and Light versions, this linear typeface can be applied on titles, monograms, digital, as well as print projects.
17. Gore Regular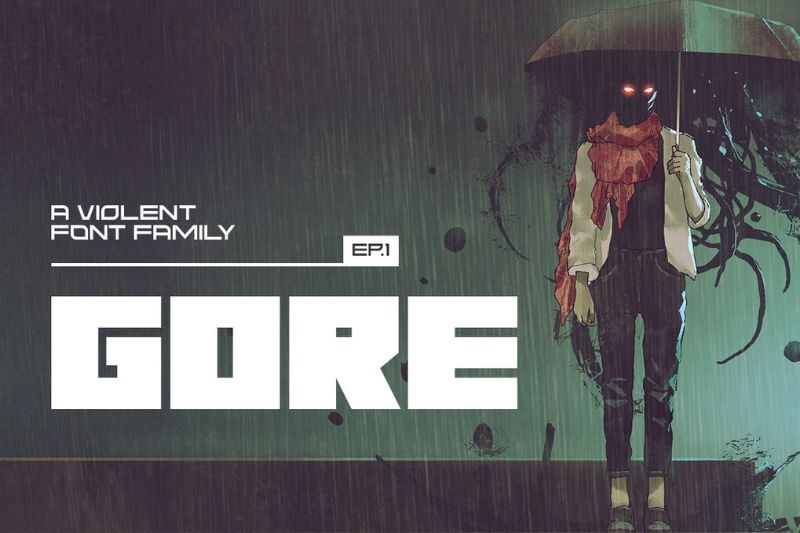 Large, strong, and in-charge, this display sans is all you need to make eye-catching posters and game titles. It pairs well with scripts, too.
18. MBF Moonlander
Inspired from lively urban lifestyles, this wide and bold sans serif is perfect for music, concert, modern, space, and party themes.
19. Centauri
Where do you see your designs taking flight? With a little help from this futuristic, minimalist font, you should see it take the future.
20. Casiopeia
This powerful typeface by Rometheme is fit for adventures beyond your wildest dreams. Available in OTF, TTF, and WOFF formats.
21. United Kingdom
Sharkshock gives you this all-caps display font with a blueprint, edgy feel. Use it on sci-fi logos, action movie posters, or sports jerseys.
22. Nostromo Oblique
A multi-language font with multiple uses, this geometric typeface by Dafeld can go from contemporary to science fiction in just a few clicks.
23. Exodar
Create space-related projects with ease using this modern font that's available in 2 styles (Regular and Outline).
24. Proxon Sans
Playful but professional, this science-friendly sans by UIcreativenet is suited for all kinds of works – whether in tech, sports, fitness, fashion, or branding.
25. MORTON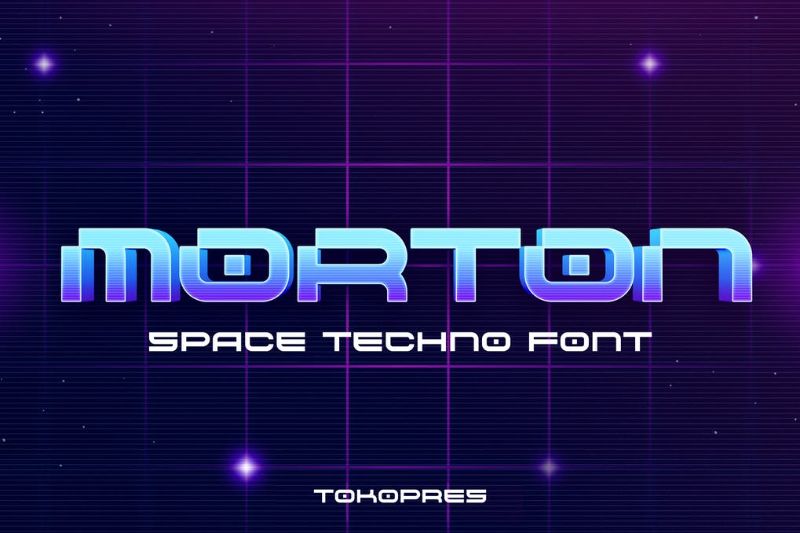 This font family by Tokopress is both practical and spirited. Use it to liven up animations, posters, business cards, ebook covers, or presentations.
26. Discopia
Dominate your gaming, sports, and tech branding projects with the latest from Konstantine Studio. This techno-based typeface is suitable for futuristic as well as retro designs.
27. PULSE
A modern minimalist serif with vector file, this unique font by MoonBandit has rounded corners to lend a bit of friendliness to its overall sharp look.
28. Tokyo Typeface
Inspired by traditional Japanese Inkan-Seals, Inspirationfeed presents this ornamental typeface for use on social media posts, blog headers, logos, banners, and more.
29. Genesis Three Expanded Sci-Fi Fonts
For those building their neo-futuristic worlds, this font pack from Juru Rancang Studio includes various alternate styles and a bunch of discretionary ligatures to make your works stand out.
Download Genesis Three Expanded Sci-Fi Fonts
30. Hoverunit
Future-proof your designs with this beautiful and practical gem created by Typodermic Fonts Inc.
31. Fearce
This modern all-caps by Drizy includes an OTF, TTF, and Web font. Plus, you'll get a cool space flyer that's print-ready and fully editable.
32. Korataki
A simple tribute to 1970s aesthetics, these modest yet manipulated characters will make you feel like you're onto something big.
33. Scarlex
Scarlex is a unique display typeface that looks retro, modern, and futuristic all at the same time. It was inspired by science fiction movies and books from the 1960s. The font is perfect for science research posters, movies, posters, branding labels, automotive type design, t-shirts, branding, book covers, and more. If you're looking to infuse your design project with some personality, then Scarlex should definitely be on your radar.
34. Ishimura
This industrial themed typeface by MehmetRehaTugcu will look amazing on your sci-fi book covers, presentations, graphic novels, postcards, posters, and animations.
35. Arguman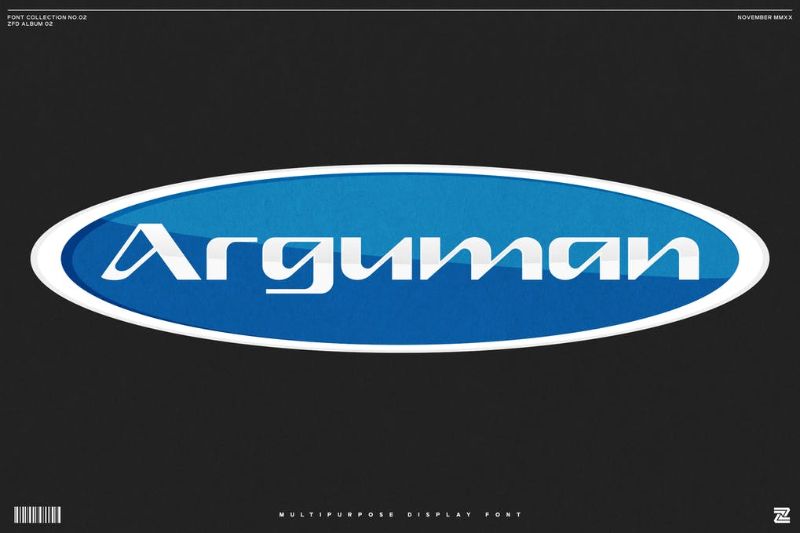 Zealab brings to you this retro typeface crafted from car emblems and air craft design motifs. Try it on vintage posters, postcards, logos, banners, and more.
36. Monro
With influences from the 80s and 90s, this disruptive typeface is fun, quirky, and eye-catching. Try it on your logos, badges, packaging, cards, posters, etc.
37. Sweat
Looking for the ultimate fitness and sports font? This gem from Andreasleonidou is your best bet.
38. Vogie
Modern and pragmatic, this typeface by 38-lineart contains 4 widths and 9 weights you can easily apply onto any project you can think of.