Last Updated on May 29, 2023
Architecture isn't just about designing buildings. It's often a long – and sometimes frustrating – process of creating structures that are not only aesthetically pleasing, but also useful. A good number of buildings in fact, have gone down in history, thanks to their beautiful design, practicality, as well as cultural significance.
To name a few, these are the pyramids, the Pantheon, Notre Dame Cathedral, the Palace of Versailles, and every movie-maker's favorite: the Empire State Building. Each of these structures represent not only bricks, stone, mortar, and sand – they also represent the hopes, dreams, and vision of the people behind them.
To pay homage to these stunning constructions, here are the best Architectural fonts.
Architectural Fonts
1. Artikullash
Introducing Artikullash – an architectural font. A bold and elegant art deco display font that has a vintage feel. It is excellent to use for many occasions such as invitations, banners, movie titles, brands, events, and many more.
2. Amenti
The clean lines and simple beauty of the Amenti font radiates modern and classy vibes. It's a no-brainer option for any design project. Plus, with six different weights to choose from, it's super versatile and can make any composition look top-notch.
Amenti's sans serif style is both charming and minimalist, so it's perfect for catching the eye without being too flashy. And if you need to get your message across loud and clear, the font's high legibility is ideal for branding projects, printed works, or website design. Trust us, Amenti opens up a whole new world of possibilities!
3. Zuccini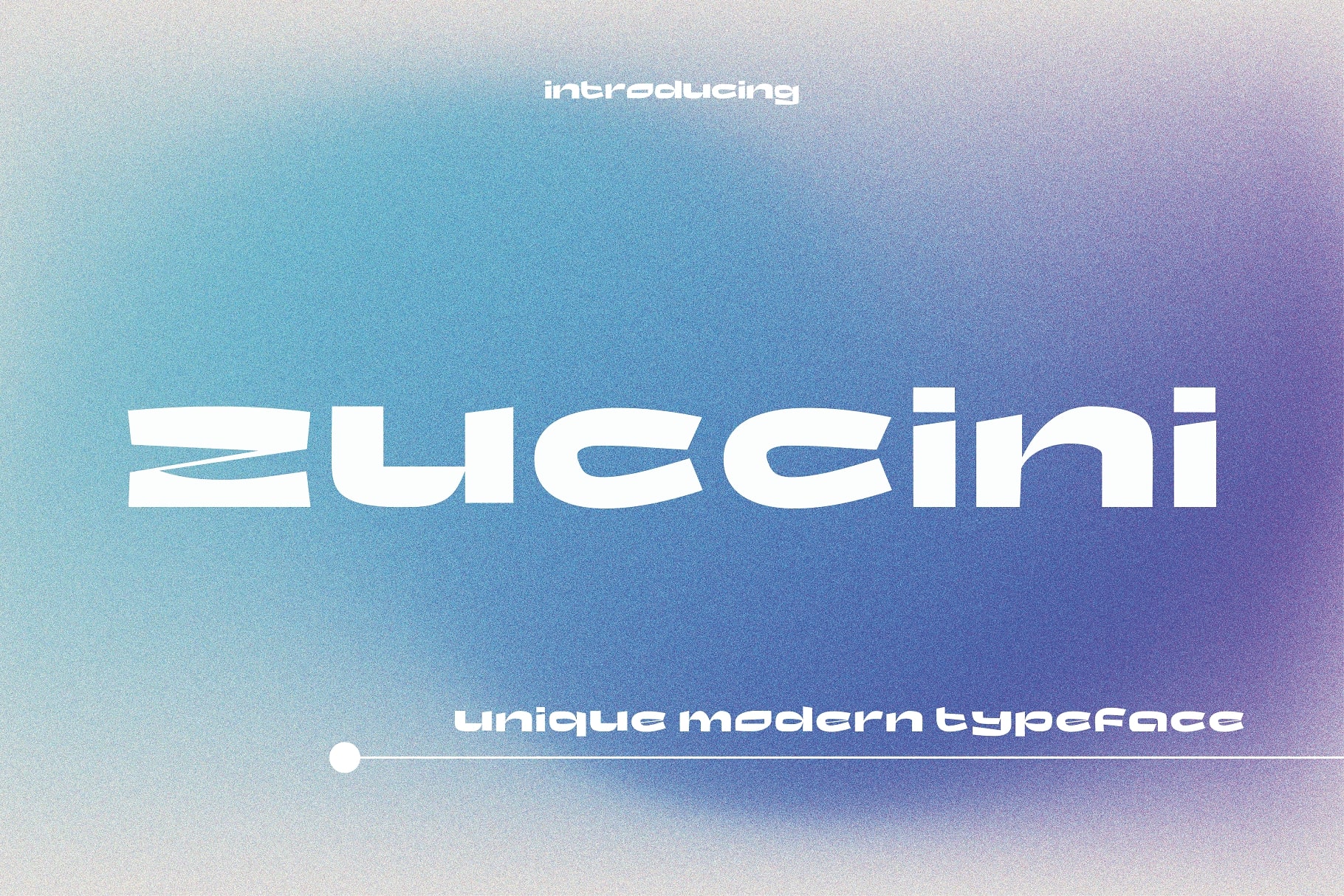 Zuccini is a unique modern typeface created especially for sleek/minimal design projects. This gorgeous font is perfect for magazines, branding, social media, youtube, packaging, fashion, posters, headlines, and much more. With stylish looks, Zuccini will make your designs stand out and get noticed.
4. RNS Sanz
RNS Sanz is an architectural font that acts as a neutral workhorse that is clear, clean, and functional: 7 weights, ramping from light to black, small caps, files prepared for Webfont use. Ideal use on signage systems and rational architecture.
5. Dusty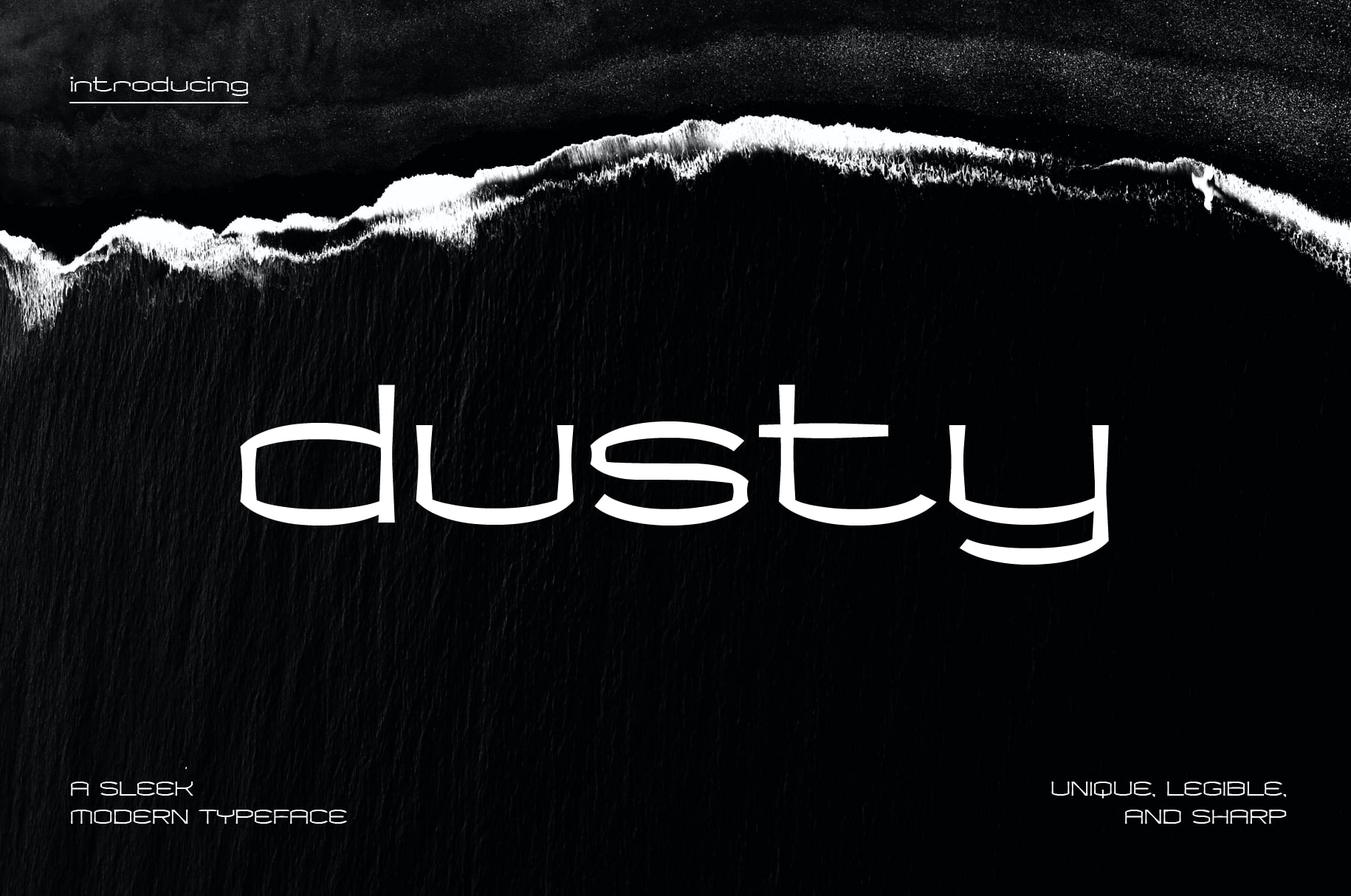 Dusty is a sleek modern display typeface perfect for high exposure without that unnecessary distraction. Its clean futuristic look is perfect for sci-fi, video games, sports, and technology themed projects. Dusty is intended to be used for headings,, branding, logos, wordmarks and other application rather than typing a body of text. If you need a head turning geometric display, then Dusty is for you.
6. Dozer
Dozer is a robust and potent typeface designed for those who seek to make a bold statement. Its thick, blocky letters and solid, sturdy lines impart a commanding presence and a confident aura. It is an ideal choice for projects that demand a striking and assertive style, such as posters, logos, and branding materials.
7. Emporia Typeface
Relive the wonderful era of Art Deco in this glorious display font from Tugcu Design Co.. With Regular and Rough styles, the pack also includes 2 bonus foil textures to instantly add glamor to all your projects.
8. Cormier Typeface
Tugcu Design Co. invites you to go back to the time of glitz, glamor, and beautiful Art Deco in this lovely typeface that's available in 3 styles – Rough, Double, and Regular.
9. Architect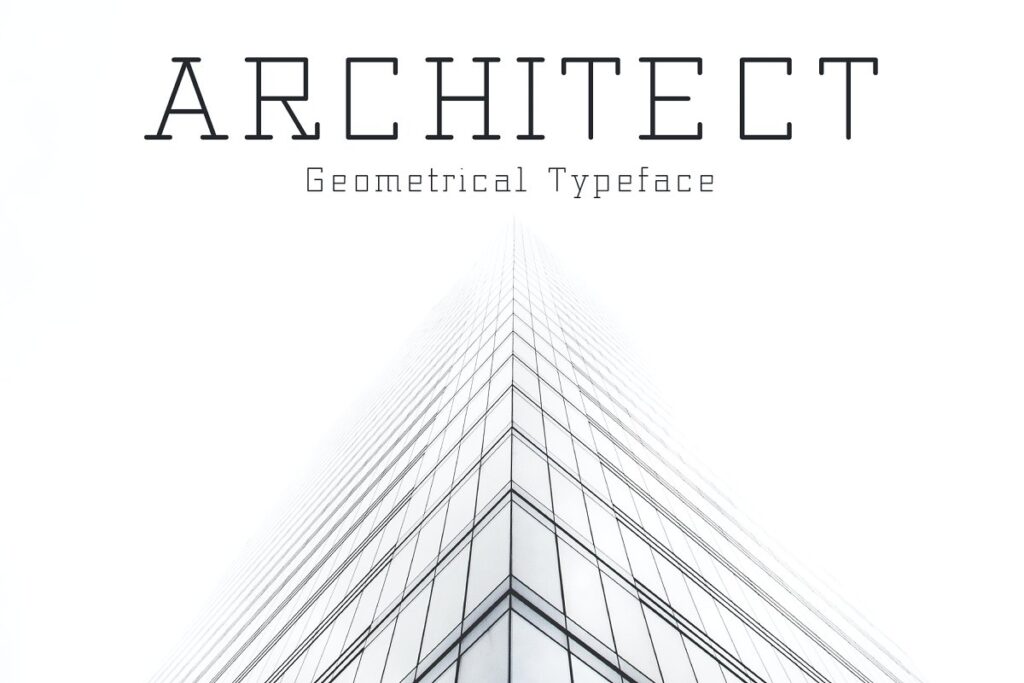 Architect is a fun digital typeface inspired by the early era of personal computers. This font is perfect for impactful headlines, logos, layouts and content. Architect will pair beautifully with many fonts and may work well with whatever project you're working on.
10. TT Knickerbockers
This font family from TypeType includes two lovely fonts: Grotesk, a sleek sans serif reminiscent of the historic architecture and skyscrapers of New York City; and Script, a fun energetic typeface symbolizing the city that never sleeps.
11. Mammoth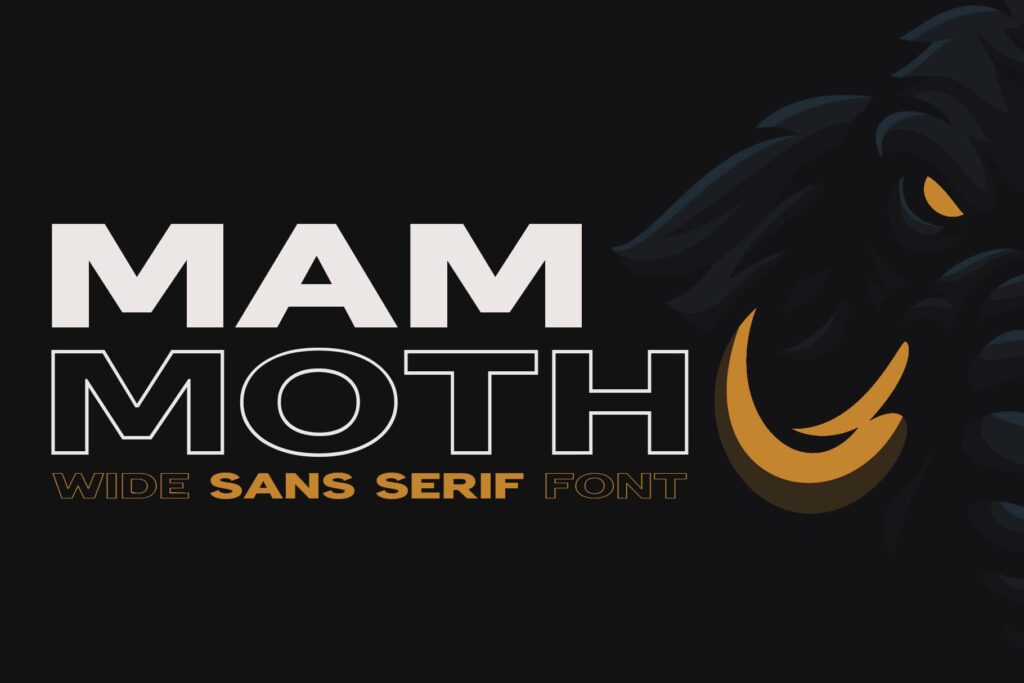 Mammoth is a wide sans serif typeface ready to push the boundaries in your designs. Thanks to its modern look you can use it for any project that requires a bold, clear statement.
You can use it for numerous projects like fashion, magazines, logo, branding, photography, invitations, wedding invitation, quotes, blog header, poster, advertisements, postcard, book, websites, etc. This download includes regular and outline versions as well as lowercase letters for each. You can mix and match the outline and regular version to come up with unique designs.
12. Akido Font
Need something edgy or trendy to set the stage for your works? Then look no further than this offering from Alexandrumolnar. This modern logo font also comes with a FREE Boltaire vintage badge in PSD and AI formats.
13. Monolisk
Sturdy and powerful, this font by Studio Buchanan was inspired by Eastmodern and Brutalist architecture. This rigid, gothic typeface comes in 5 different weights plus stylistic alternate glyphs to truly broaden your horizons.
14. Gamba Font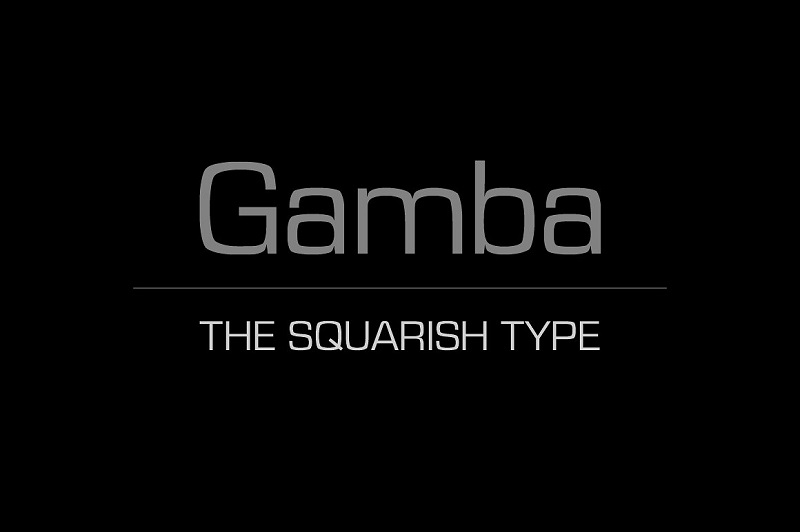 Juraj Chrastina presents this clean font with a subtle square personality. Highly legible no matter the size, it's clean and practical for every design endeavor.
15. Amphi Typeface
Influenced by ancient roman style architecture, this gem from MikeHill has 3 styles (Regular, Stencil, Broken) that will instantly add a distinct character to your projects.
16. Niemeyer
A salute to the works of beloved architect Oscar Niemeyer, this typeface by Latinotype consists of 8 weights with matching italics, alternative characters, old-style figures, and more. Highly versatile and beautifully curvy, you can use this font on branding, publishing, or corporate designs.
17. Bemis

Inspired by the inscriptions on the Bemis building in Seattle, Leksen Design created this regal font that will lend your works with a quiet elegance and timeless feel.
18. Franks Pro
Based on round arcs in architecture, this geometric from Philippe Moesch includes 3 weights (Bold, Regular, Light) you can use on their own, or combine for an interesting effect.
19. Ashemore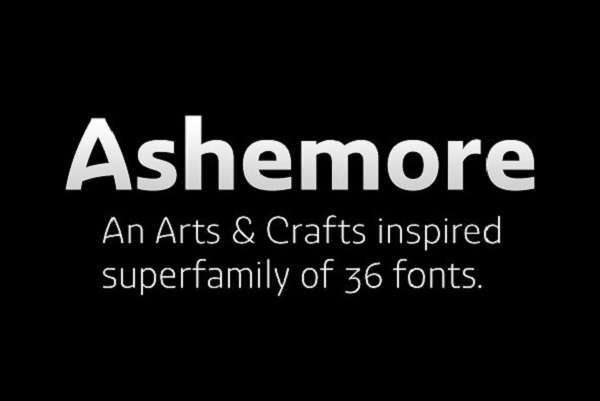 Simple, yet oddly flamboyant, this work by insigne was inspired by combining the architecture styles from Barcelona, Germany, and Asheville, North Carolina. It includes 36 fonts that you can put on anything – from websites, headlines, to shirts, and signage.
20. Franz Family
Reminiscent of the tough, sturdy exteriors of German-born American architect, Ulrich Franzen's works, mikewrogers presents this font in 3 weights that are as strong as they are practical.
21. Metrica Font
Create structure no matter what you're working on with a little help from this gem by Oliver James. Unique, geometric, and available in 3 weights with upper and lowercase characters, it's a nifty addition to every designer's arsenal.
22. Rancang Typeface
Re-imagine your designs using this compact sans-serif display typeface by ihsankl. The pack consists of Regular, Light, Semi Bold, and Bold styles that are perfect for personal or commercial use.
23. Blueprint Style Font
These letters on white by BestPics perfectly capture a blueprint, technical look. The hand-drawn geometric appearance is handy for either personal or commercial uses.
24. Aclo Font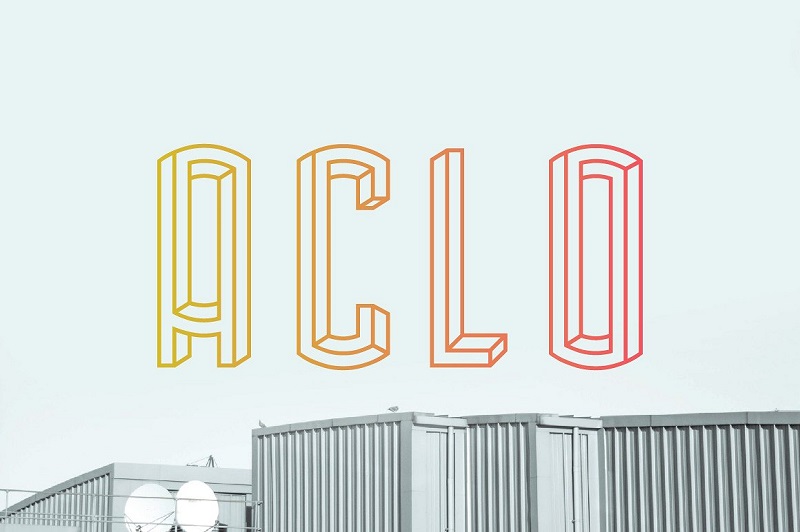 Inspired by the works of Dutch graphic artist, Maurits Cornelis Escher, this gem by Pedro Azedo will be amazing on posters, illustrations, logos, and websites. Thanks to its unique arched, tall characteristics, it's almost like an optical illusion when viewed from the right angle!
25. Marsek Display Font
This sans serif from MOCOSANS comes in three sophisticated weights you can mix and match, or use on their own. Simply beautiful, it's ideal when used for titles, logos, shirts, banners, posters, labels, and more.
26. Architects and Draftsmen
Add an authentic retro feel to your designs when you use this offering from SouthpawMiller. This 1950s vintage serif is available in two styles with three weights each (that's a total of 6 amazing looks!) for your convenience.
Download Architects and Draftsmen
27. Ultine
Make charming contemporary pieces using this no-frills sans serif by insigne. The pack consists of 42 fonts in varying widths and italics, making them great for just about any project. Strong, bold, yet gentle, this font is a wonderful addition to every designer's toolkit.
28. Freezer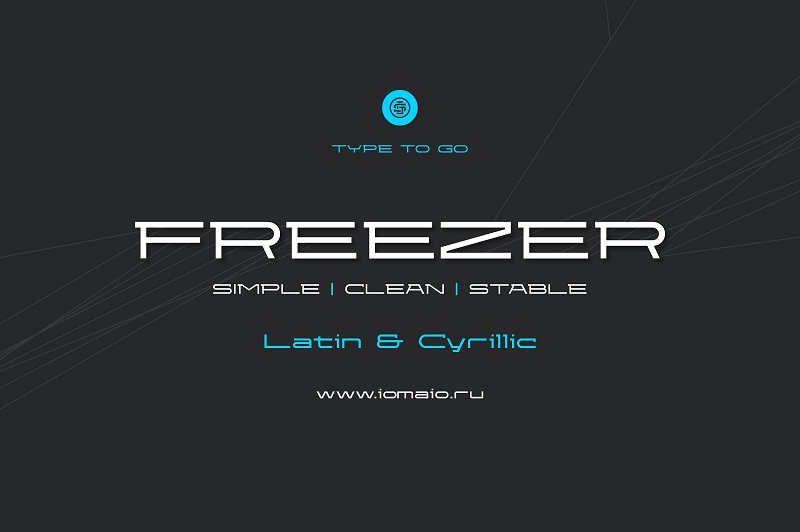 True Story Letterworks proudly presents this futuristic typeface with wide proportions. Bold, clean, and contemporary, it's best used in modern designs like branding projects and building corporate identities.
29. Kirucoupage (FREE)
Drawing inspiration from architecture, tailoring, and culinary art, Jan Henkel gives you this decorative typeface that's obviously a cut above the rest.
30. Ailerons Typeface (FREE)
Singular, elegant, and tall, this clean font from Adilson Gonzales is suitable for titles, headlines, logos, banners, labels, and more.
31. Anders (FREE)
This geometric typeface by Tom Anders Watkins will do wonders for your branding or personal projects. Free for personal or commercial use.
32. Cornerstone (FREE)
Inspired by hand-painted signage, Zac Freeland brings you this no-nonsense modular typeface with consistent spacing that's perfect for display or headline purposes.
33. Zanna Font (FREE)
Featuring high contrast and creative ligatures, this stylish gem by Valentino Vergan comes in 2 beautiful styles (Regular and Stencil).
34. Kano Typeface (FREE)
The slender lines and sharp points of this display typeface from Frederick Lee make it ideal for logos, posters, headlines, and other typographic works. See it and try for yourself today.
35. Bagiewise
Bagiewise architectural font features bold art deco design and a luxury feel. Great for invitations, movies, events, and branding.
36. Sojourn
Sojourn is an architectural font with uppercase multilingual letters, numbers, and punctuation. Webfont version is also included.