Last Updated on July 27, 2022
Whenever you hear the word 'edgy', what comes to mind? Maybe grunge music, leather jackets, haute couture, or futuristic settings. But what is it, exactly? To better understand what edgy is, we should first try to recognize what it isn't.
What Edgy Isn't
Edgy can in fact, be many things. It's subjective and can refer to things like fashion, music, pop culture, or even haircuts.
In essence, edgy is rebellious, or challenging societal norms. It should push boundaries – but too much. Another term is 'cutting edge'.
The term could also be used negatively, especially when referring to individuals who are trying to be cool that they end up appearing ridiculous.
Of course, years down the line, one would look back and say they had been too edgy for their time. Who knows?
One thing's for sure, edgy isn't trendy. If it was, then it would be outdated the minute people move on to the next big thing. Fads come and go, after all.
We've all seen the rise and fall of bell bottoms, hair beads, Blackberries, and bubble fonts, to name a few. If you want an edgy design, don't follow trends.
Another thing brands and designers should keep in mind is to avoid too much experimentation.
You may think you want an edgy reputation; but you could end up alienating customers who already love your current style. When it comes to branding, simple is beautiful.
Powerful Edgy Fonts
Being edgy isn't about being trendy, experimental, or even distressed lettering. It's all about being yourself.
Ask this: what is your brand? Who is your target market? What do you want to be remembered for? Ask the important questions; and then design the answers.
To help you on that quest, here are several edgy fonts to inspire your next pursuit of cool.
1. Kreativ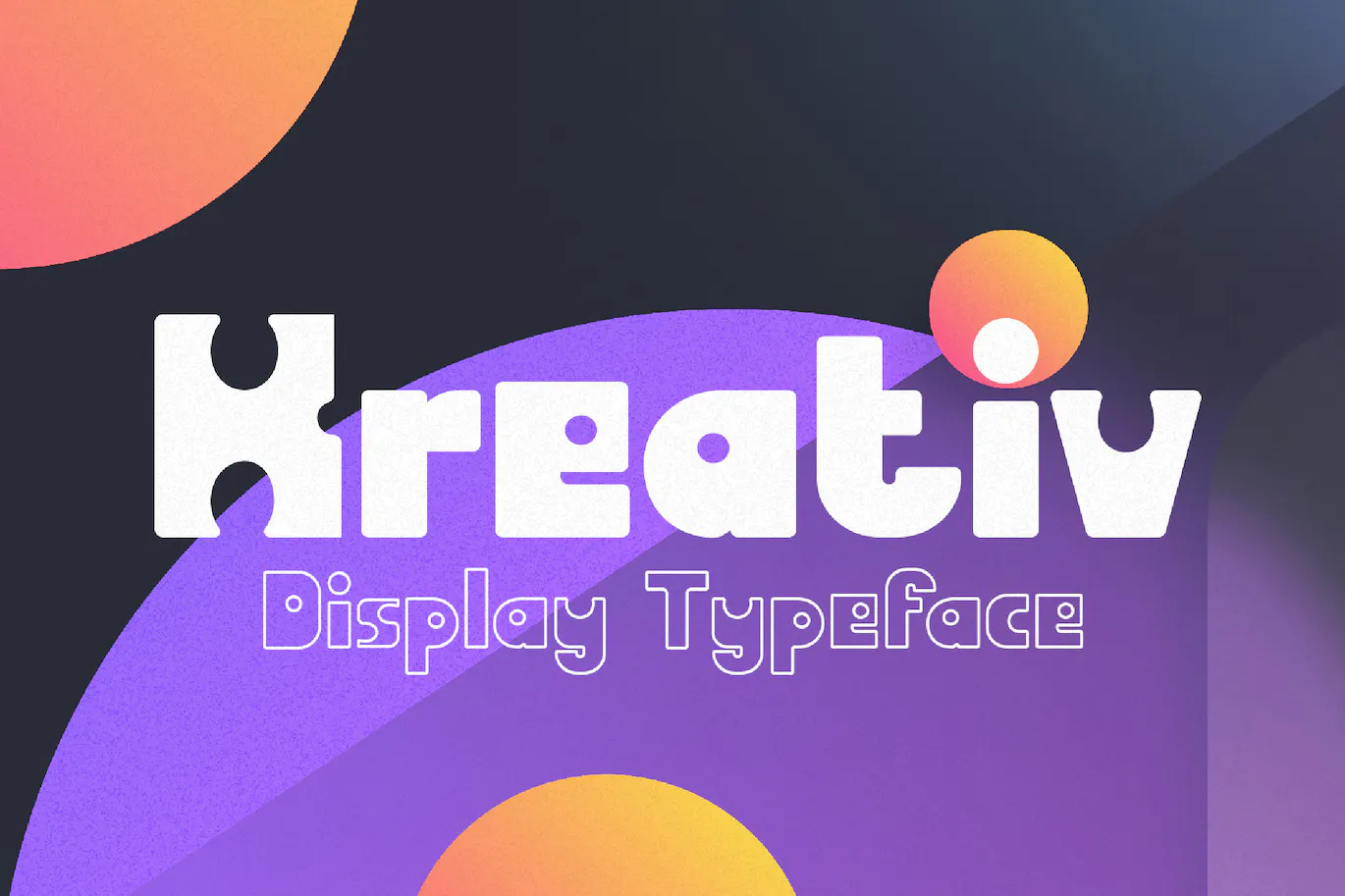 Kreativ is fun and quirky typeface that's perfect for posters, events, headlines, illustrations, printables, t-shirts, you name it. It's very versatile and fun to use thanks to its beautiful ligatures. Elevate your designs today with Kreativ!
2. Viva Kaiva
With 6 fonts to choose from, Creativemedialab will awaken your imagination with these psychedelic fonts and its many stylistic alternates. Use it on your illustrations, apparel, card designs, presentations, and branding.
3. Monotones Font
Whether you're going for a retro or hipster vibe, don't be afraid to take these one-of-a-kind characters by Salt & Pepper Designs out for a spin. Includes commercial licensing and free updates.
4. Boardslide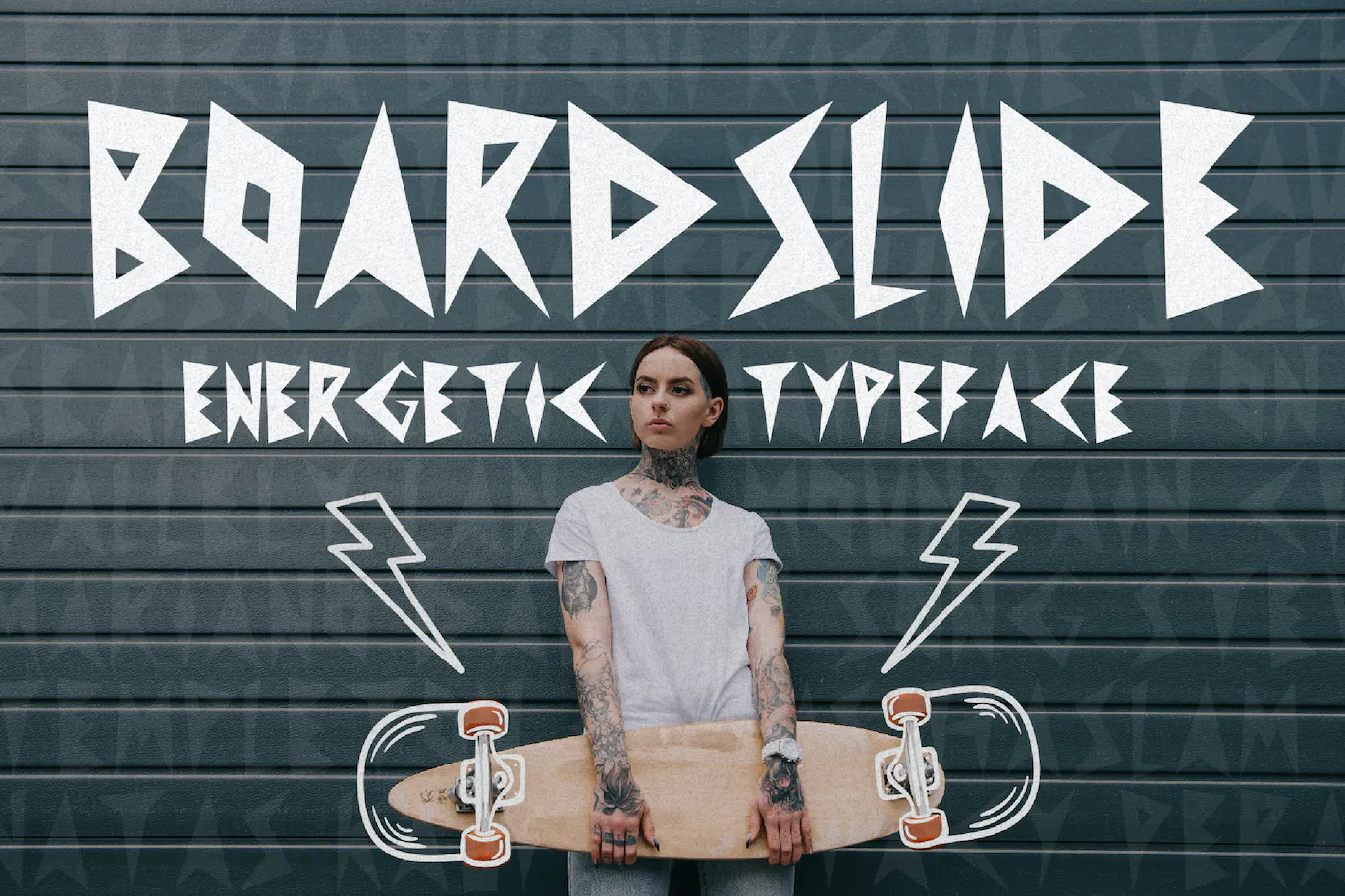 Boardslide is a rad all caps typeface inspired punk and skateboarding culture. This sharp and energetic typeface is perfect for creating logos, headlines, social media posts, t-shirts, Youtube graphics, event posters, and much more. If you're looking to create a wild design, then Boardslide is perfect for you!
5. Aurora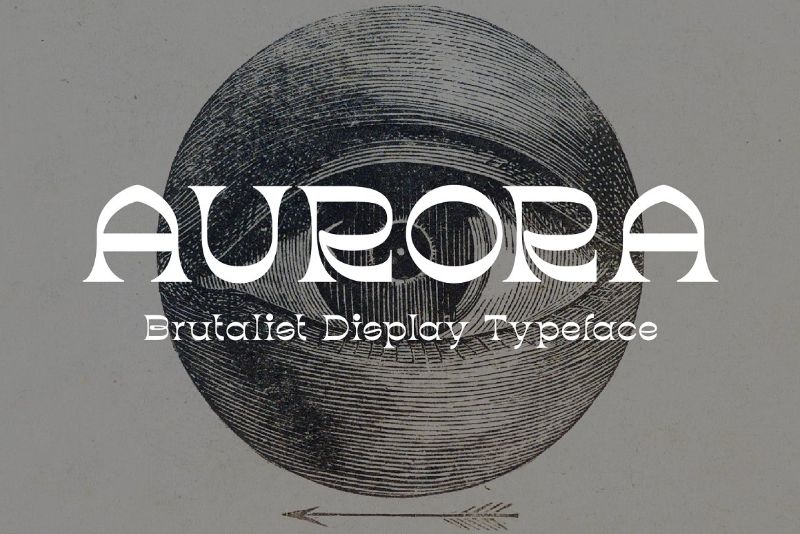 Whether you're going for something surreal or contemporary, you can't go wrong with this artistic serif. Use it against classic illustrations, fantastic sketches, or dreamy seascapes.
6. Unmatched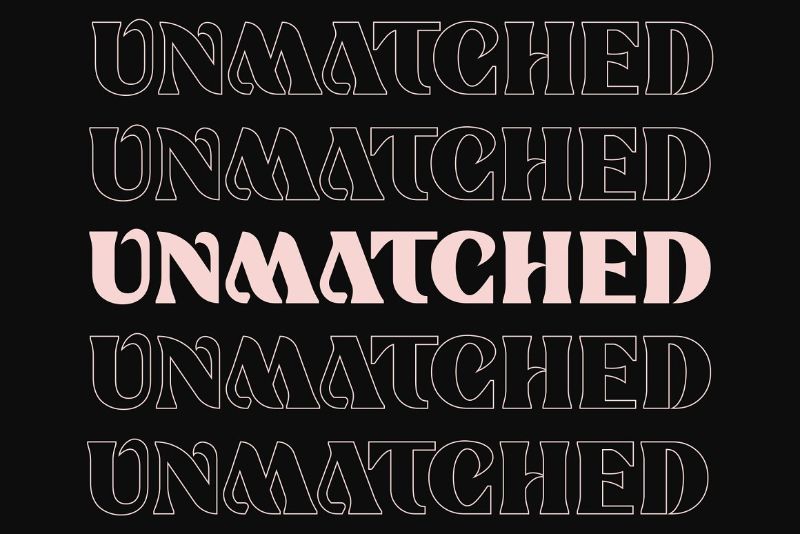 This trendy typeface is as versatile as they come. The letters are also fully kerned so you don't need to worry about bumbling spacing – just focus on perfecting your design.
7. Misfit
Influenced by the 90s punk scene, this decorative display type is both playful yet gnarly. Recommended for branding, apparel, posters, album covers, or magazine covers.
8. Monro
A disruptive typeface with 80s and 90s aesthetics, you will fall in love with its clean build and wacky characters. It makes a great addition to any designer's toolkit!
9. Wavelength Typeface
Inspired by the 'Rick and Morty' logo, this is one decorative font anyone can get schwifty with. weird, trippy, but fully functional, you can put it on album covers, posters, websites, and even t-shirts.
10. Azerty – Experimental Typeface
Azerty is an experimental typeface meant to brake all the rules. This font will encourage you to change your perspective and see reality in a new light. It will inspire you to create and push the boundaries of experimental and futuristic designs. Enjoy!
11. Dazed
Created during an overnight train ride, this wavy typeface from Inspirationfeed is the fun factor your projects might be missing. So jazz up those cards, presentations, flyers, and headlines using this unique, shaky lettering.
12. Discopia
Get ready to go back in time with this retro tech font by Konstantine Studio. Trendy, futuristic, and multilingual, it will look awesome on gaming logos, sci-fi posters, apparel, album covers, and prototype branding.
13. Legero Font
Funky, fun, and bubbly, this solid and shiny font by Denise Chandler boasts of 4 variants, with bonus doodles and backgrounds. Now go play!
14. Costa Del Sol
Clean yet eye-catching, this playful, geometric typeface from New Tropical Design has more than 50 ligatures you can experiment with in Canva or Adobe CC.
15. Tan – New York
TanType presents this blackletter-inspired display typeface that's as lively as the Big Apple. Remains legible even if you combine the upper- and lowercase letters.
16. Gunydrops
Give your projects that sweet 60s or 70s vibes quickly and easily with this groovy font from Dharmas Studio. Works on both PC and Mac.
17. Naguboty Display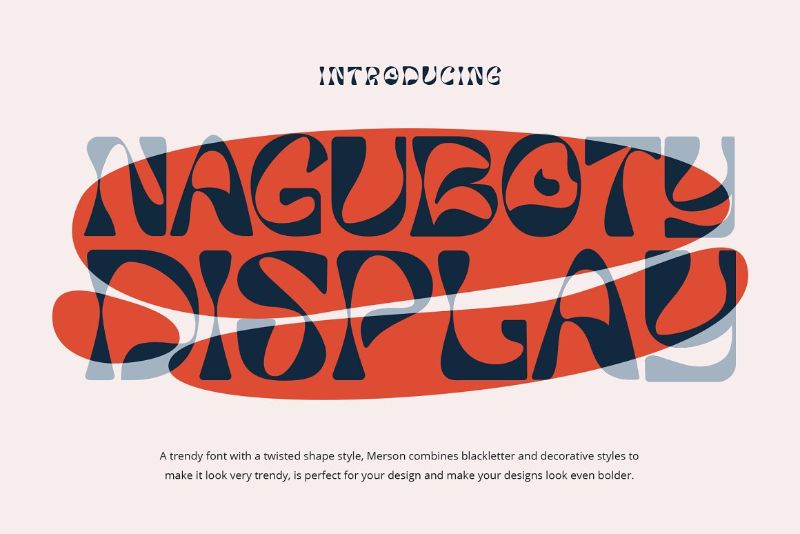 Bold, twisted, yet contemporary, Damelev gives you this multilingual gem that works well on anything – from badges, logos, posters, to magazines, packaging, invites, and headlines.
18. SK Sofuto
Inspired by graffiti culture, Shriftovik Type Foundry presents these bold, bright, and wicked characters. Your works are sure to never go unnoticed with this cool font in your arsenal.
19. Tan – Aesop
This reverse contrast typeface will work handsomely among book illustrations, posh invitations, or on modern greeting cards.
20. Geowood
Made using only seven shapes, Woodwood has overcome a design challenge to bring you this geometric wonder. Ideal for headlines, logos, or posters.
21. VANT Typeface
Bored of the usual? Then let this modern type from Alpha Mike Foxtrot take you out of your rut. Inspired by Abstract-Expressionism, it's great for web design, editorials, headlines, or even cutting-edge branding.
22. RENIN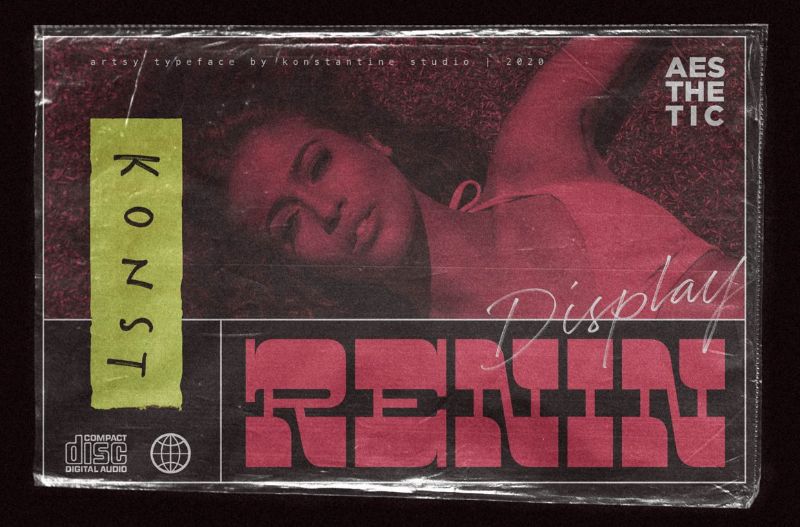 Celebrate the artistic vibes of the 90s using this edgy display slab-serif that oozes style and visual presence. All you need now is the confidence to break the rules.
23. Glassure Typeface version 1.0
Imagine the pull and curl of glass as it is being molded into something new. This is seen in this experimental font by Halfmoon Type.
Download Glassure Typeface version 1.0
24. Akido
Need something edgy to show your tough and solid side? Then this minimal but versatile typeface from Alexandrumolnar is the perfect solution. Use it on architecture, sci-fi, sports, as well as vintage concepts.
25. Culture
Featuring a total of 8 fonts, this clean serif works for almost any theme – from fashion, adventure, to editorials, vintage, and boho chic.
26. Avantgardist
This modern sans from Laras Wonderland was inspired by the Art Nouveau era, with its chic curves and thin lines. Still, it exudes a fairly modern vibe which makes it perfect for editorials and high-fashion applications.
27. Milky Berly
Stand out and be a head turner using this stylish font by Blankids Studio. Pair with any regular sans (bold or otherwise) to balance out its quirkiness.
28. Zighead Display Font
Create movement in your designs with this decorative serif by Headfonts. Each letter boasts of smooth curves, with a unique impression that looks like ink swerves.