Writing, even today, is still no easy task. But think about these great names – Twain, Hemingway, Angelou, Williams – they didn't had the aid of the soft keys of a computer or laptop. Instead, they had the mighty and reliable machine that was the typewriter.
Ever since its invention, it has definitely made a huge mark for mankind. Suddenly, people from all walks of life who could afford it were typing left and right. Businesses boomed, researchers were happy, and writers could finally produce more masterpieces. Imagine an author or poet, alone in a room, nothing but the loud ticks of the keys being punched one by one into the dead of night.
Let's pay homage to this highly versatile piece of equipment that helped to launch careers and rewrite history. Here are the best typewriter fonts that are just as beautiful as they are practical.
Beautiful Typewriter Fonts
1. Appareo Light
Appareo is an imperfect, worn typewriter font in three weights, each with a varying distressed appearance. Each weight also has a custom italics version of each character. Includes frames, banners, borders, arrows, and more in the same style and texture.
2. Not My Type
Not My Type is a typewriter font made with a real typewriter! (It was an Oliver courier typewriter.) There are 3 versions that become progressively bolder.
3. Silk Remington
Silk Remington is a new typewriter font which is designed to give a real feel of old typewriter in seven possible styles.
4. Typrighter
Typrighter offers two versions of typewriter font that feature 6 alternatives of each letter in standard English alphabets.
5. Special Elite Pro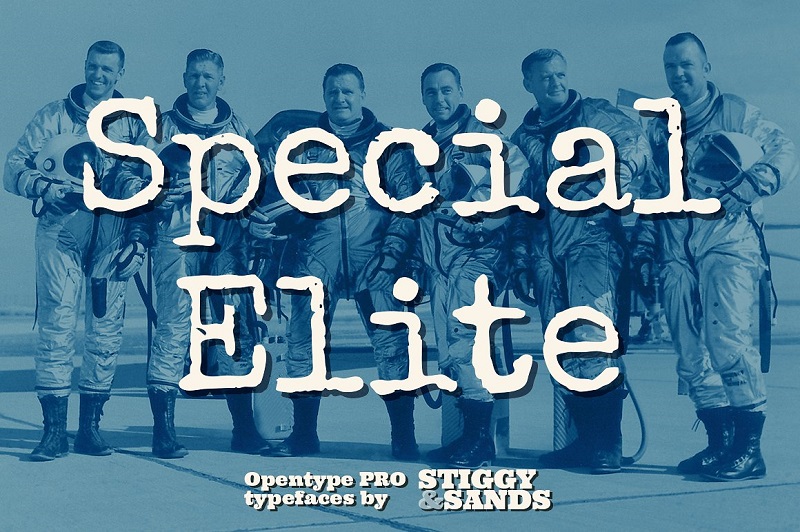 Go back to an era when life was simple, and words were painstakingly transferred from ribbon to paper. Stiggy & Sands presents this warm typeface, complete with grunge texture, to take those vintage works from clean to classic.
6. Perfect Thoughts Font
Life isn't perfect – so why should typography need to be? Salt & Pepper Designs cranks up the fun in this playful typeface that comes in three amazing styles (Regular, Stamp Regular, Straight Regular) to add the right amount of personal touch to your works.
Download Perfect Thoughts Font
7. 1913 Typewriter Carbon Set OTF
Re-create the ole typewriter effect effortlessly using this typeface by GLC Foundry that comes in two styles, Normal and Underlined. Simply use dark gray during print, and put the setting on draft to achieve the desired effect.
8. Detective Typewriter Typeface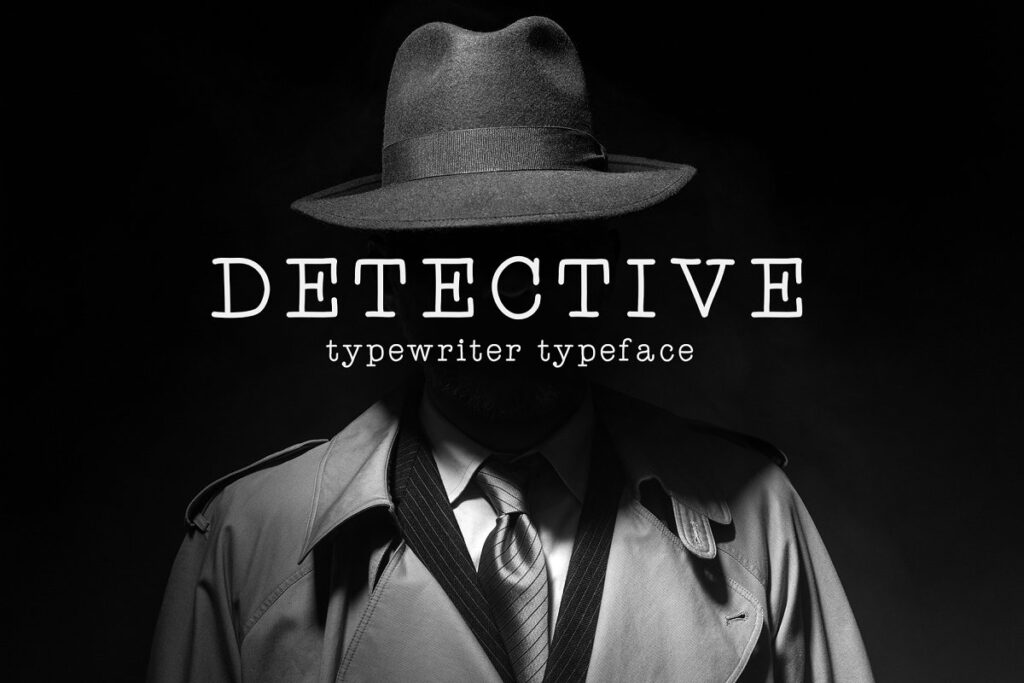 Inspirationfeed is proud to bring out this timeless mechanical typewriter font that's 100 percent handmade. Clean-cut and charming, it's perfect for professional or personal projects.
[fontsampler id=6]
9. Rusty Typewriter Font
Ana's Fonts presents this vintage set with a free Texture Pack. Use both font and matching grungy textures for posters, cards, invitations, logos, and more to get that natural retro vibe in minutes.
Download Rusty Typewriter Font
10. Coronamatic 67
Pretend like you're back in the hip 60's or 70's when you use this typeface by Cody Dennison. With three different styles to choose from (Booked, Nicked, Jacked) along with web versions of the fonts, the possibilities are endless!
11. Classica Hatched Typewriter Font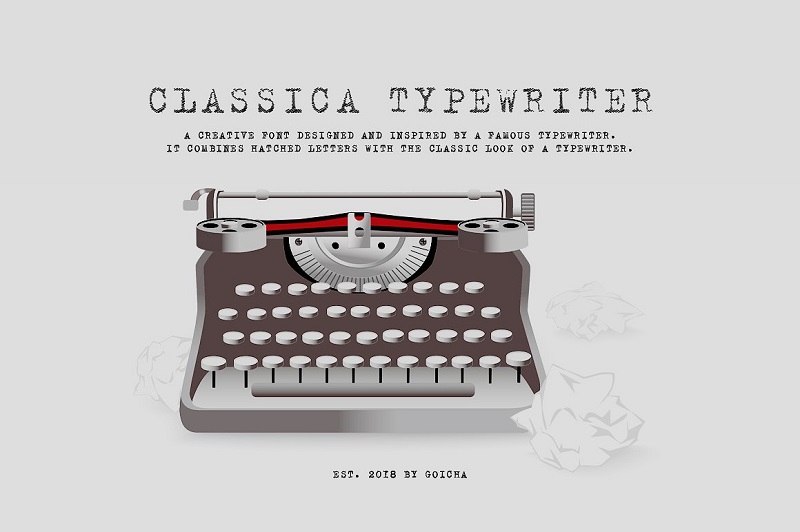 Not all typewriters leave the same mark. Just take a look at this one from GOICHA and see for yourself – an impressive hatched texture paired with the classic typewriter font. It's definitely a keeper.
12. Old Brighton Typewriter Font
Let Studio FabianFischer help you re-create the handcrafted look you've been searching for in this amazing typeface generated from an actual old typewriter. It's ideal for anything vintage or projects that need a rustic vibe.
Download Old Brighton Typewriter Font
13. Mystery Typewriter Font
Now, you can pretend like you're a best-selling mystery author when you use this little gem from Ana's Fonts. Featuring bonus misprints, seamless paper textures, and 5 PSD templates, it's a big box full of surprises!
Download Mystery Typewriter Font
14. Typewriter Font
Monogram is proud to present this font that comes in regular and bold weights, as well as 187 glyphs. It's perfect for old documents, rustic posters, or retro masterpieces. Clean, legible, and timeless, it's a must in every designer's toolkit.
What do you think? Did these typewriter fonts inspire you to create some vintage masterpieces of your own?