Known for their Sun calendar, splendid temples, and complex way of life, the Aztecs were one of the greatest cultures to ever grace the earth. Still, there is much to know.
Where exactly did they originate? And what have they contributed to the world?
The Rise and Fall of the Aztec Civilization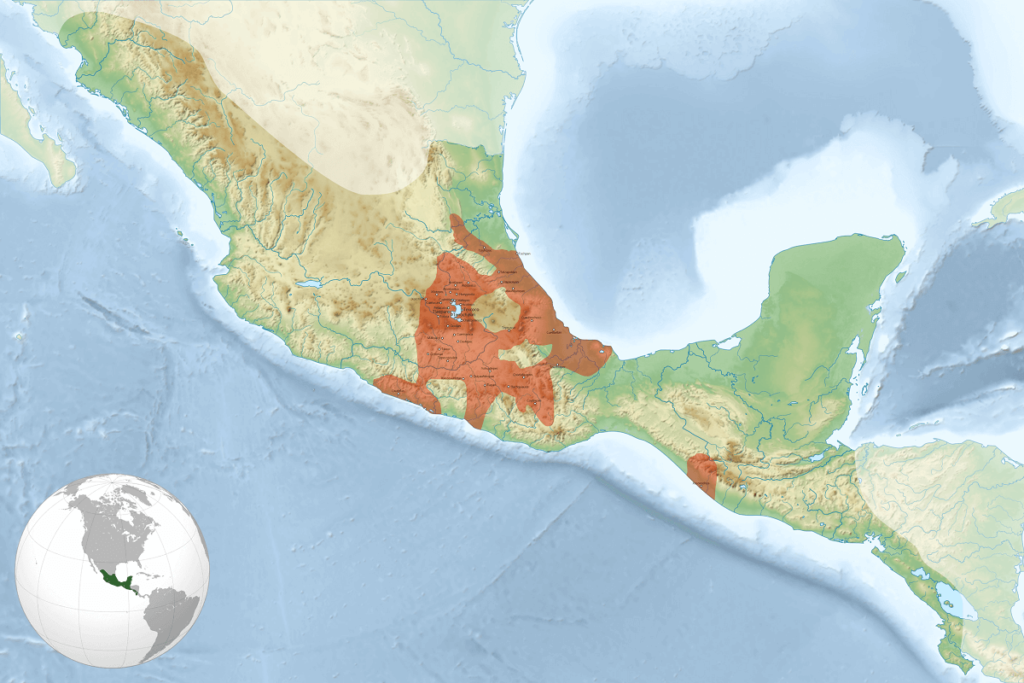 Experts say that the Aztec people migrated from a land called 'Aztlan' sometime in the 13th century. They saw a sign as foretold in their prophecy; and decided to stay in the south-central region of what is now Mexico.
As hunter-gatherers, they cultivated the land with native crops such as beans, maize, potatoes, squashes, and avocados. They also hunted game in the form of rabbits, snakes, and wild turkey. Soon, they were able to thrive, creating a highly organized society with a firm caste system.
Apart from successful agriculture, the Aztecs were known for their economy and army. Their markets were famous in neighboring tribes. Thousands would visit on good days to exchange wares like jewelry, pottery, carvings, cloaks, and headdresses.
The first Europeans who learned about the Aztecs were Francisco Hernandez de Cordoba and Spanish governor, Diego Velasquez. It was Velasquez who ordered a fleet headed by Hernán Cortés. He changed his mind though and cancelled the voyage. Cortés sailed anyway.
When Cortés landed in Mexico, he founded a city and trained and army. He took advantage of the Aztec people's instability. The illnesses (i.e. mumps, smallpox, influenza, etc.) they brought with them made the situation worse.
By 1521, the once great and dazzling capital city of Tenochtitlan fell – along with the Aztec civilization.
Great Aztec Fonts
While this once mighty society is now long gone, its influences remain with us to this day.
Aztec knowledge in agriculture and engineering paved the way for dikes, aqueducts, dams, and canals. We also have them to thank for medical surgery, compulsory education, and the Chinampa technique.
Our modern art and literature wouldn't be the same without Aztec traditions. It's no wonder we still look to them for inspiration.
These Aztec-inspired fonts for instance, are sure to give your works an otherworldly feel.
1. Ethnique
Taking inspiration from Mayan and Aztec tribal writings and graphics, Tokokoo created this fun gaming font with lots of quirky shapes and lines, but still retains that unique tribal vibe. Compatible with PC and Mac.
2. Buick
Strong, ethnic, and unique, this bold font by Drizy is assertive without being overpowering. This makes it a good option for branding, social media, presentations, and printed projects.
3. Mojita Font
Anthony James proudly presents this gorgeous and well-balanced typeface with intricate, geometric designs. Use it on headlines, branding works, font or photo overlays, etc.
4. Afolkalips
Inspired by wooded shapes and tribal ornaments, Arterfak Project brings this font to life with strong strokes, over 50 custom ligatures, and traditional themes. You will also get stylistic alternates, swashes, and accents to ensure your design stands out.
5. Zumba Tribal Font Family
Featuring 3 styles (Decorative, Black, and Symbols) you can layer on top of the other (or use individually), this pack from Katrinelly is great for logos, monograms, shirt prints, headlines, photo overlays, and more.
Download Zumba Tribal Font Family
6. Aztec Initials Colored Font
Kaer Shop brings you these multi-colored letters that will look amazing on just about anything. All symbols are in .AI and .PNG (2000×2000 px).
Download Aztec Initials Colored Font
7. Aztec Soul
This font and graphic collection by Red Ink features beautiful, hand-drawn Aztec tribal textures in every letter. Contains 25 decorative ornaments, as well as 100 Seamless patterns (based on Aztec ornaments) in EPS, JPG, and PNG formats.
8. Meso
Need a subtle tribal typeface that looks organic yet contemporary? Try this all-caps (.OTF) from Blue Line Design. Comes in 3 cool styles (Thin, Wide, and Sharp) to choose from.
9. Mayaglyph Aztec Aesthetic Font
With 2 styles (Outline and Solid) to select from, Parker Creative wants you to have this modern typeface with touches of Ancient Mayan hieroglyphics. Each character is hand-drawn for consistency and balance.
Download Mayaglyph Aztec Aesthetic Font
10. Aztec Geometric Font
This geometric font is ideal for summer branding, travelogues, adventure themes, or for an instant rustic look. Pack includes all-caps letters, numbers, and punctuations.
11. Aztec Legion
Quirky characters abound in this surprising display type by Gblack Id. With a subtle retro vibe, your imagination's the limit when it comes to projects involving this tribal font.