Last Updated on July 27, 2021
You see them sold in tourist traps as souvenirs. Your grandmother probably collected some. You remember your father or uncle sending a couple during their vacation trips. Even though postcards are no longer popular today, they enjoyed a golden time not so long ago.
Believe it or not, the first postcards were not in color, or even had pictures on them. The very first postcard was believed to have come from writer Theodore Hook. It was a hand-drawn design on card, which he sent to himself in 1840. Colored, glossy postcards would not appear until 1939, thanks to Photochrom technology.
Although most people no longer send or receive postcards, they make for a great compilation for history or art lovers. Enjoy the good old times along with these beautiful postcard fonts.
Charming Postcard Fonts
1. Lavish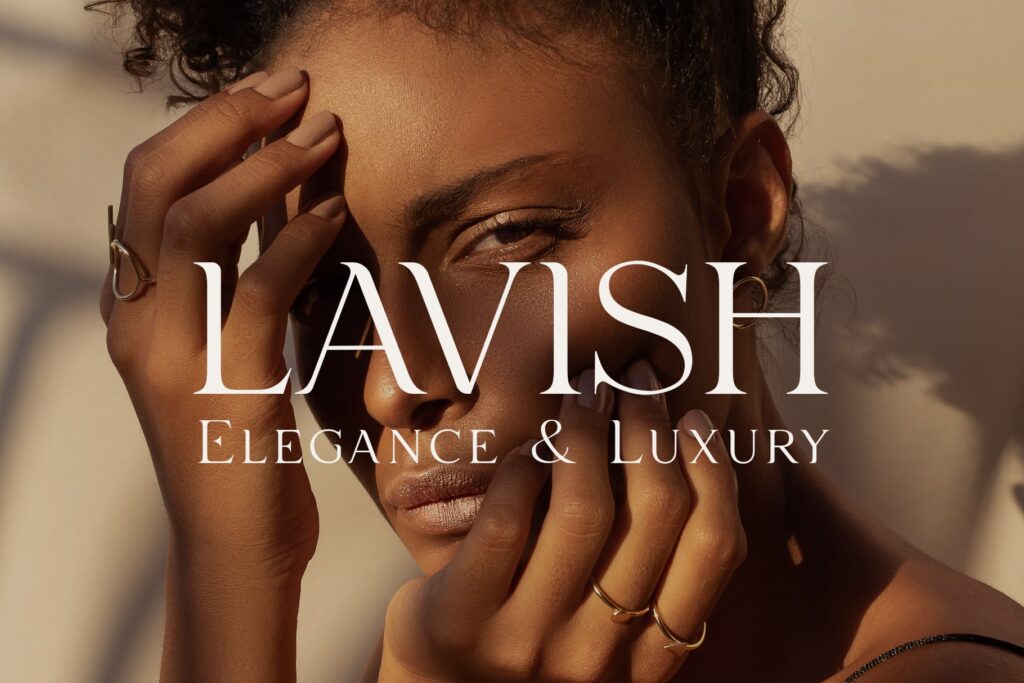 Lavish is a sophisticated serif typeface specially designed for fashion-themed projects. This typeface is perfectly suitable for creating elegant, chic, lifestyle design such as logos, headlines, wedding cards, books, packaging, stationery, labels, magazines, and more.
Test this font by typing here
2. Asiatic
This luxury signature look is from Asiatic, a lovely postcard fonts set with thin characters that flow along with modern calligraphy styles. Perfect for the feminine nuance behind your latest project.
3. My Dear
My Dear is just the most lovely postcard fonts in a delicious handwritten, elegant style inspired by handwriting on old, vintage postcards and manuscripts. Features special ligatures, accents, stylistic alternates and ligatures.
4. Postcard
Postcard could be nothing less than a lovely postcard fonts set with thin characters that flow along with modern calligraphy styles. Featuring lowercase alternates and ligatures, this one is sure to stand out.
5. Sacred
Sacred Letter is the most lovely postcard fonts set with glyphs and swashes all made from an inkwell and fountain pen. It's stunning, with varying baseline, smooth lines, gorgeous glyphs and more!
6. Detective
Inspirationfeed presents a 100% hand-made font based on classic mechanical typewriter lettering. Get the appeal of old-fashioned charms mixed with modern typography with every letter used.
7. Canggu
Gorgeous-looking titles, headers, logos, and brands are definitely possible thanks to this monoline script. The fusion of 40s and 50s typography styles will make any presentation vividly memorable.
8. Touch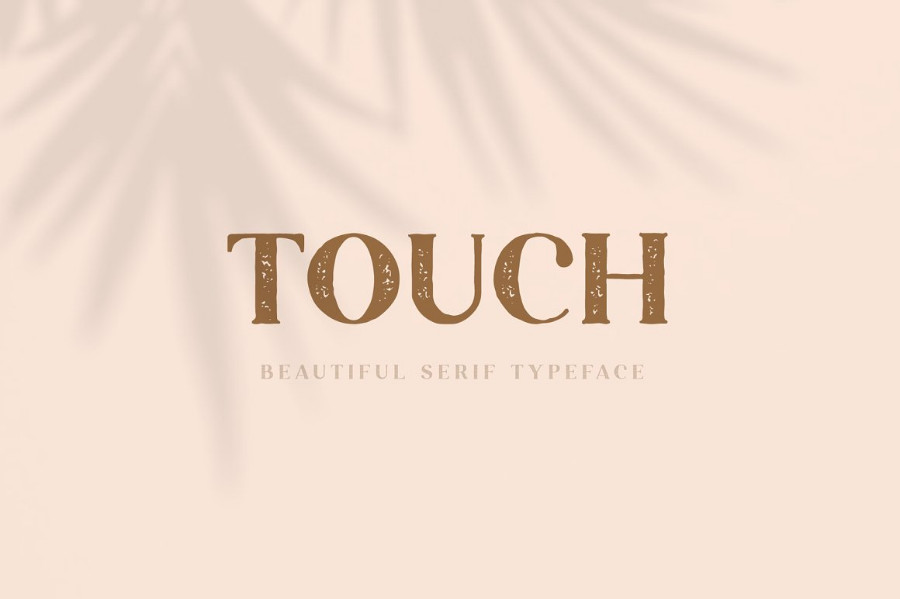 From Angelina Kovel, add a touch of the classics while keeping modern tastes using this serif. With uppercase and lowercase letters, this will work great with fashion and glamour-themed projects.
9. Mogan Font
Take a bit of inspiration from past typography and combine that modern looks and you get this gem from Tobias Saul. This also includes 12 leaf images that can make a variety of projects stand out.
10. Kickers
Fype Co. has created a font fused from a number of vintage serif styles. Its Regular and Outline versions can be used together to great effect for logos, headers, brands, and more!
11. Cherston
This 10-font set from Larin Type Co. comes with a great many ways to customize projects. From display sans with sharp corners, rounded and rough styles to handwritten scripts, make your projects unique by simply mixing and matching styles.
12. Catalina Monoline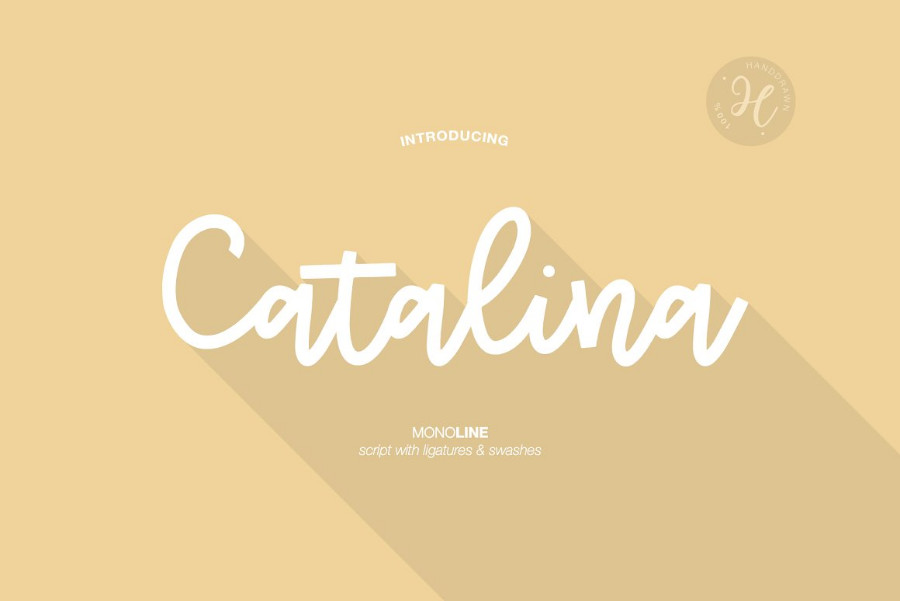 Dima Evans brings to us a fancy monoline script with floating baseline ligatures and multilingual support. It makes designing holiday invites and stationery fast and with little fuss.
13. Sanremo
Fresh styles, multiple alternatives, and optional ligatures are what make this typeface of great value. Use the main set and match it with alternates for different effects.
14. Jonesy
Ksenia Belobrova proudly brings to you this modern typeface in two variants (Script and Capitals) with a seamless calligraphy look. A multitude of alternates is accessible by enabling the "Liga" feature.
15. The Voyage Culture
The perfect font pair for retro or classic-themed titles, brand names, logos, and headers is here! Get a massive art deco sans display font and a retro brush script from Vintage Voyage D.S..
16. Sunflower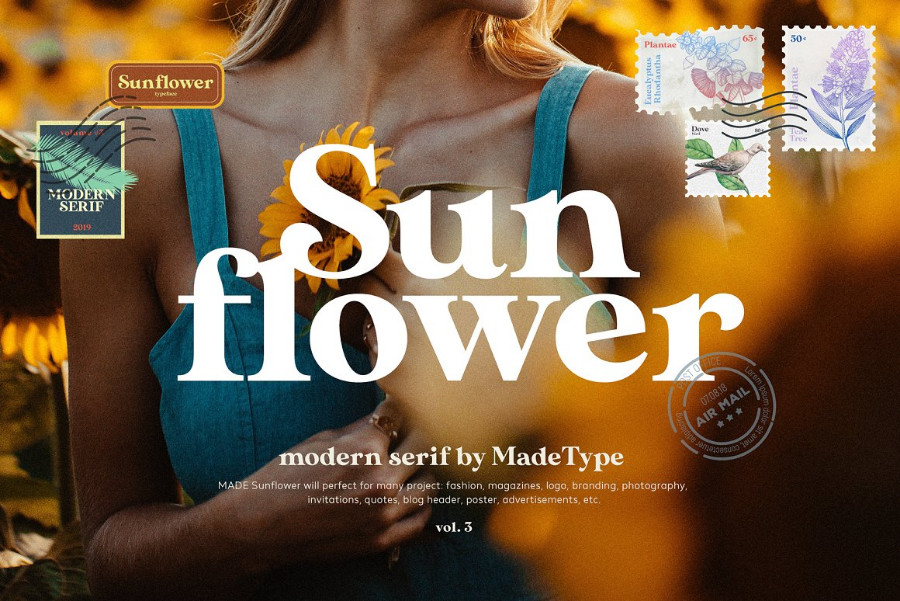 Old style elements combine with modern serifs in this MadeType creation. This product is great for magazines, headers, logos, titles, posters, and an assortment of projects.
17. Fonseca Grande Font Duo
What do you get when you combine a layered bold retro sans serif, a handwritten script, and a bunch of free text effects? This Nasir Udin product does that in 6 awesome font styles.
Download Fonseca Grande Font Duo
18. AZ Postcard 3D
For fun headlines or sub-headlines, this Artistofdesign product is an option rarely-presented among others. It's a 3D sans serif with a vintage look other typefaces hardly match.
19. Mirage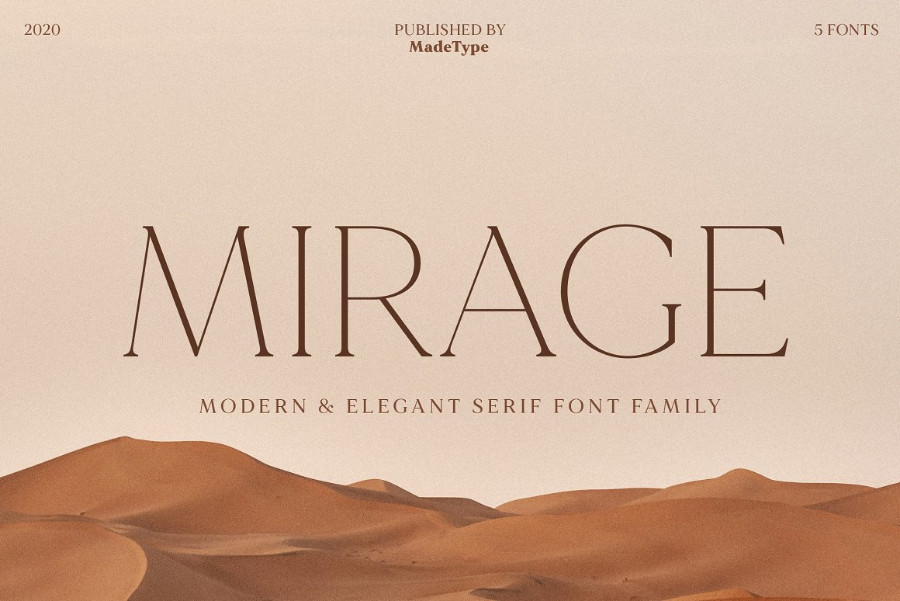 Elegant, modern, and minimalist, this font family adds class to your magazine headers, logos, posters, titles, and other projects. And with 5 styles, you can't go wrong with this one.
20. Brilon Font
Inspired by the Art Deco era, Tobias Saul gives you this vintage, minimalist lettering set that includes special ligatures and stylistic alternates. Get more customization options out of this package with 8 botanical photos.
21. Vintage Stamps One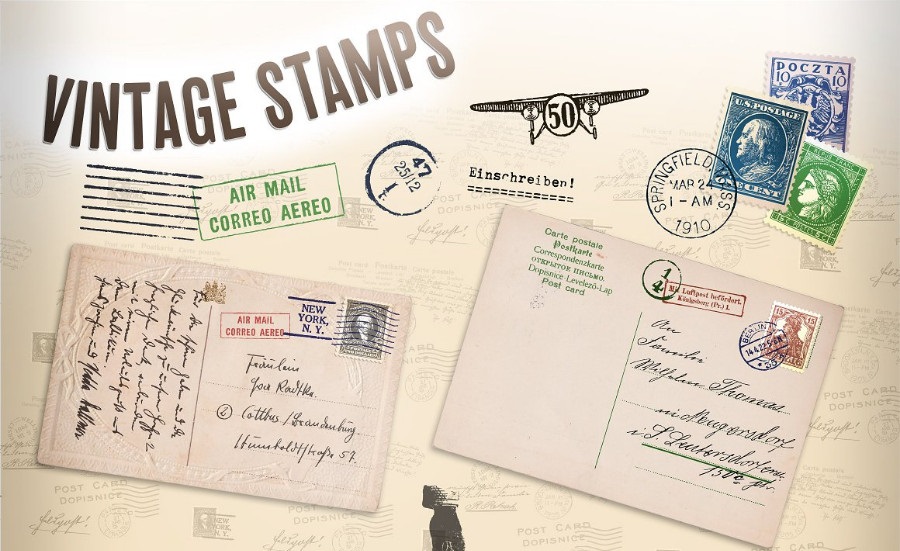 Betty Nane's collection of symbol fonts is perfect for a variety of classical or vintage-themed presentations. Start creating unique projects using this stamp graphics package.
22. Nostalgique
Welcome the meeting point of old and new type styles through this TypeMaison creation. Rounded edges compliment bold strokes, giving a variety of looks like no other.
23. Palmire
Introducing this minimalist and modern serif from Masanis. It's lightly-styled, great for feminine logo marks, fashion mastheads, and themed editorial designs.
24. Wanderlust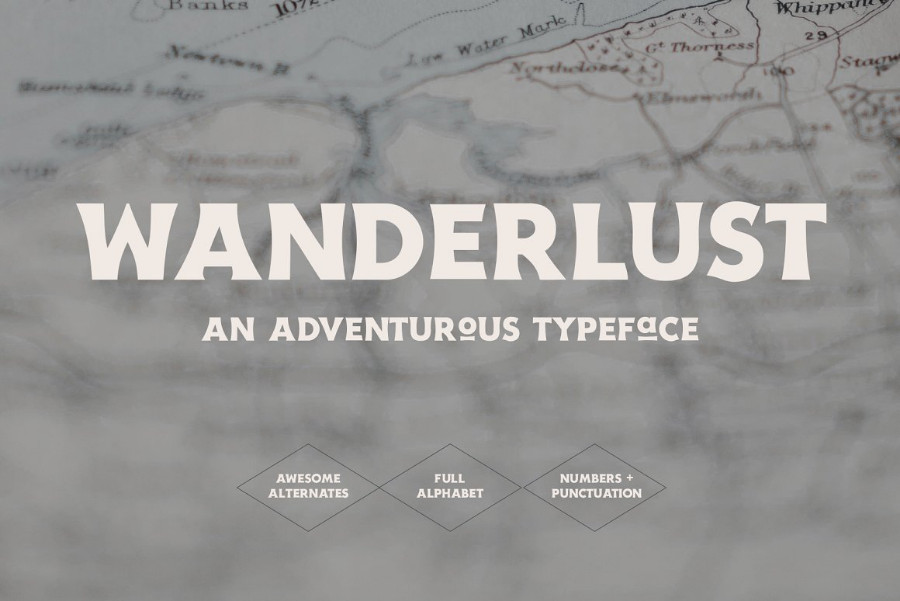 The spirit of adventuring and travel is calling you in this Think Make Design font. Awesome alternates found on this package will make your headline and logo customizations a breeze.
25. Adrenaline
Whether it's for home or business use, this Larin Type Co. font will find its place. Playful and contemporary sensibilities will make designing logos, prints, quotes, and titles quick and easy.