Last Updated on January 4, 2021
Stamps are a great way to quickly decorate or add in important details. In offices, schools, and editorials, they come in handy for dates, labels, and letters. For personal use, they are a crafter's best friend. Today, stamps come in all shapes, sizes, color, and uses.
While certain establishments still have them on hand for practical purposes (e.g. using date stamps for receiving documents, or stamps for quick letterheads), many use them for arts or crafts. Of course, you can spell out stuff with stamps. There are catchlines or individual ones, depending on what your intention is.
But one thing's for sure: that grungy, old-fashioned signage look will never go out of style. Here's a collection of the best stamp fonts for your approval.
Stamp Fonts for Any Occasion
1. Stamp & Co.
New Tropical Design created this typeface reminiscent of the 1950's.
2. Neato Serif Rough
From Adam Ladd, this font aims to present a textured and letterpress appearance.
3. Jason Caps
TypeFaith Fonts' Jason Caps takes on 20th Century woodblock font design with added ornaments.
4. Boston Skyline Font Duo
This Sam Parrett product features a duet of sans and script styles for a bold and expressive combination.
Download Boston Skyline Font Duo
5. Veneer Font Family
Veneer from Yellow Design Studio takes on a grungy appeal while keeping a vintage, handcrafted look.
6. The Foregen
Available in 6 styles, this typeface from Vultype Co. brings a vintage sans serif look to your projects.
7. Köhler Ultra Condensed Family
For projects that need a cross between vintage and modern styles, this Hustl Supply Co. product meets what you need.
Download Köhler Ultra Condensed Family
8. Forest Camp Font
This typeface from Opus NIgrum combines script and sans properties for a unique, retro look.
9. Tofino Font Family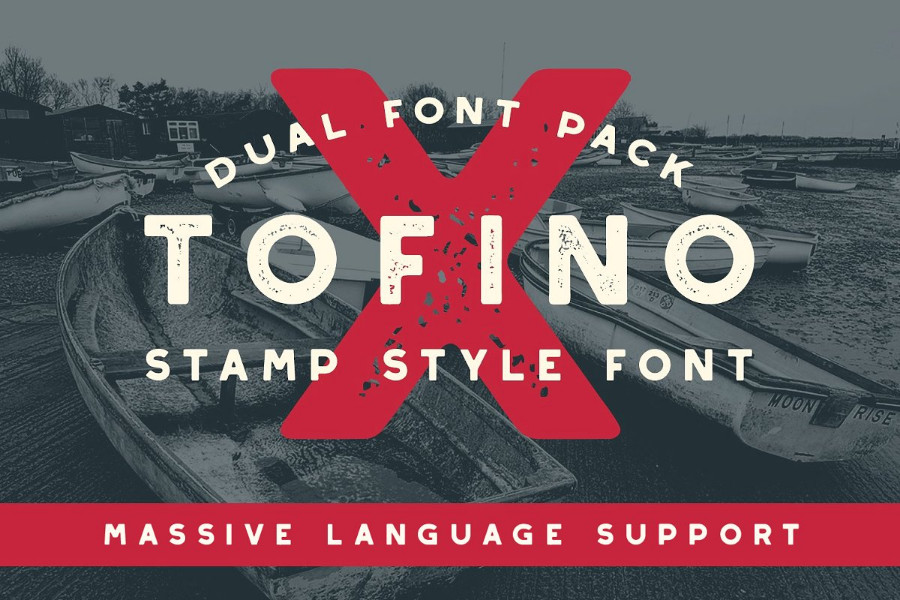 Greg Nicholls brings in the beaches of Pacific Northwest through this font combining rounded and imperfect edges.
10. Roper Font Family
This product of Arkitype comes in a family of 12 different styles in sans and serif versions.
11. Amoky Typeface
LeoSupply Co.'s product gets you fonts with three different styles.
12. Roves Sans
This typeface brings in that adventurous spirit using different weights in rough and press versions.
13. Kalemun Typeface
From DikasStudio, this font's curves and other accents give a vintage look to your presentations.
14. Redvolve TYpeface
Get 6 styles and extras with this font package inspired by lettering seen on breweries.
15. Sherlock Typeface
This hand-drawn font is available in clean, rough and press styles.
16. Service Station Vintage Market Font
Give your presentations the appeal of vintage signages using this Haynie Design Co. typeface.
Download Service Station Vintage Market Font
17. Troubadour
Create projects using three styles to mix-and-match while keeping them legible using Josh O.'s typeface.
18. Caredrock
For that authentic, old press personality, take advantage of Caredrock with its 14 styles.
19. Bohem
Get this brewery-inspired font that is available in 5 styles to complete that vintage look.
20. Prequel
Shaped Fonts designed this product and lets you choose between grunge-y or clean effects.
21. Freestone
Trailhead Design Co. presents this hand drawn font that takes strongly from vintage designs and hand lettering.
22. Roves Family
For projects that will get a lot out of a rustic, vintage feel while making its own identity.
23. Sucrose
From Yellow Design Studios, this typeface presents an authentic, hand-crafted texture while keeping rectangular letterforms.
24. Eleveth
This high-resolution letterpress allows projects to be customized in ways only few can match.
25. Dogtown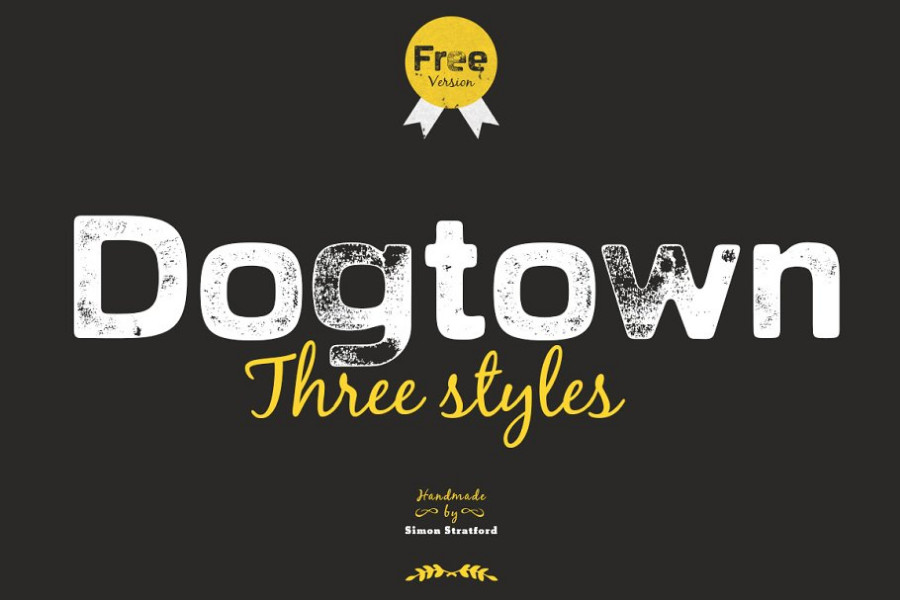 Rolled ink textures gives projects an old-school printed look using this typeface from Itsmesimon.
26. Outdoor Inks Typeface
Wandery Supply presents this script font drawing inspiration from vintage lettering.
Download Outdoor Inks Typeface
27. Aurellia Vintage
From Typia Nesia, this texture script font works well with projects that need a classic or vintage look.
28. Gutenberg
Unio's creative works presents this font reminiscent of transferred ink printing with sketchy edges and irregular scheme imperfections.
29. Plat Sans Serif
Nicolas Frederikson's font features irregular corners and an all-caps scheme to complete the classical appeal.
30. Stamp
This rough and aged typeface by Just Type It is ideal for creating old-style logos, badges, labels, greetings cards, and even apparel design.