Last Updated on May 29, 2023
Stencils aren't just for city graffiti. You can create any theme using the stencil technique.
Be it a design for a fancy wedding invitation, or perhaps a sports– or military-themed poster – it can add that 3D, popping effect instantly. Back then, you would need an actual cut-out to make the design. Nowadays, you can buy pre-made stencil designs for whatever purpose.
Stencils are great for personal or commercial uses. Put them on home decors, invitations, stationeries, posters, business logos, signage, labels, and crafts. You can also use them on social media banners, posts, or marketing materials.
Looking to add something new to your design toolkit? Here are some cool stencil fonts:
Top Stencil Fonts
1. Mind the Gap Stencil Font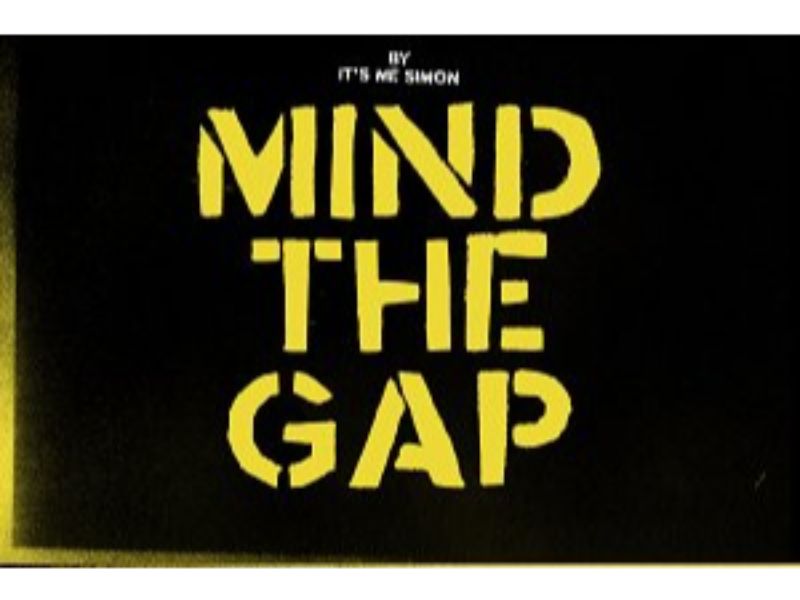 Give your projects a strong, industrial feel using this stencil font from Simon.
Download Mind the Gap Stencil Font
2. Mazion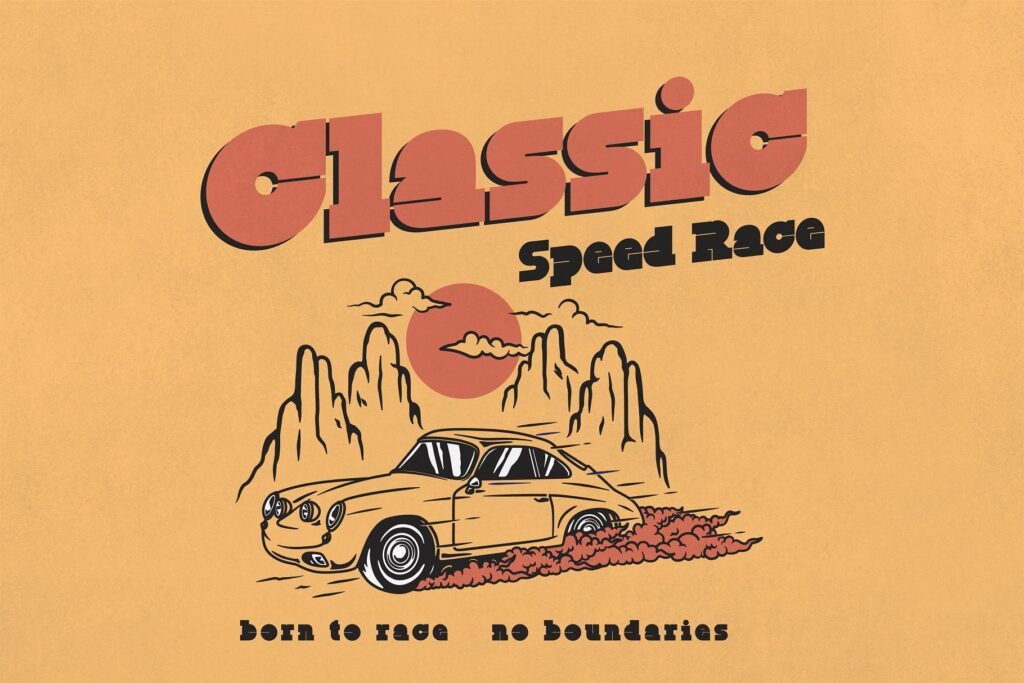 Check out Mazion, this awesome experimental font that's all about being bold and heavy. It's got this really unique geometric shape that'll totally grab your attention, making it perfect for headlines, logos, ads, and more. With its thick and sturdy lines, Mazion has got this super confident vibe that just demands attention and leaves a lasting influence.
3. Opera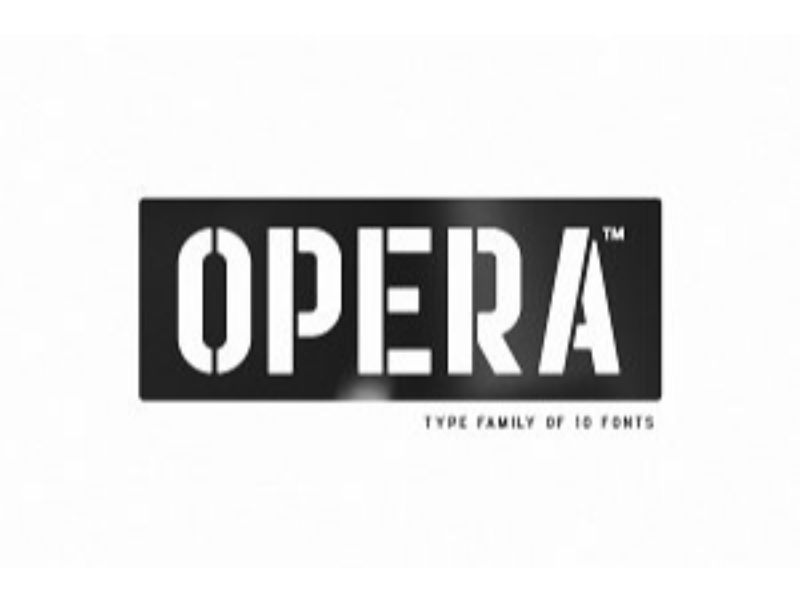 Featuring 10 fonts to choose from, this bold sans-serif font family from Factory738 is everything you need convey a bold statement.
4. District
District is a futuristic font stencil sans serif typeface. This minimalistic font is ideal for sci-fi movies, e-ports logos, video games, technology gadgets, branding, posters, presentations, packaging, and more. Thanks to its dynamic nature, District is very legible. If you want to create some killer designs that look like they're from the year 3000, then this typeface is perfect for you.
5. Gasline
This condensed display typeface by addictype includes extra vectors to help make your designs stand out.
6. MEGATON
Tugcu Design Co. brings to you this uppercase-only multilingual font that will work well with futuristic, urban, or military themes.
7. Monty Stencil
Dynamic, sharp, but with a heavy rounded softness, this grotesque sans serif by Janc Bruun will make an excellent addition to any designer's toolkit.
8. Atrek Stencil
Go big and bold in this offering from Stypeface. With Sharp and Rounded variants, it's powerful enough to draw attention to itself.
9. Aguda Stencil Font Family
This font family designed by Pablo Balcells for Graviton Font Foundry has a total of 16 fonts for your personal or commercial uses.
Download Aguda Stencil Font Family
10. TerraStamp
Combining the best of hand-stamped texture, geometric shapes, and stencil technique, this typeface from Gerren Lamson will have a multitude of uses for the creative genius.
11. Ember Typeface
Make the perfect urban, post-apocalyptic, and impactful headings using this big, stencil font that comes in two styles.
12. Alquitran Stencil
Fun and quirky, this font from Rodrigo Typo includes Bold and Round versions that will look awesome in urban, athletic, or creative themes.
13. Raleigh Premium Font
Wow your audiences effortlessly with this futuristic yet modern font from Creative Grenade. It works well for big titles or small subtexts.
14. Meteora Font Family
Designed by Carlos Fabian Camargo Guerrero, this high-impact lettering with a worn-out texture was specifically created for headlines.
15. TT Tricks
With a total of 24 fonts, 700+ glyphs for each typeface, and support for over 70 languages, this gem from TypeType packs a punch for every practical designer.
16. Blacktroops Stencil
Mikrojihad Typography brings to you a military-inspired typeface to give those headlines a strong start.
17. Liqwid Typeface
Classic but geometric, this sans serif by YockMercado comes in three styles are simple yet breathtakingly elegant.
18. Sea Dog Swift
Inspired by stencil lettering around the shipyard, this sports display font by Doug Houvener is as hard-working as it is beautiful.
19. Armatura
This all-caps display font from True Story Letterworks is perfect not just for corporate or sports themes, but also for construction, transportation, or engineering concepts.
20. Sergeant
Inspired by a classic stencil, James Lafuente wanted to create something that was retro but still looks beautifully hand-drawn – this is the result.
21. Modernist Milk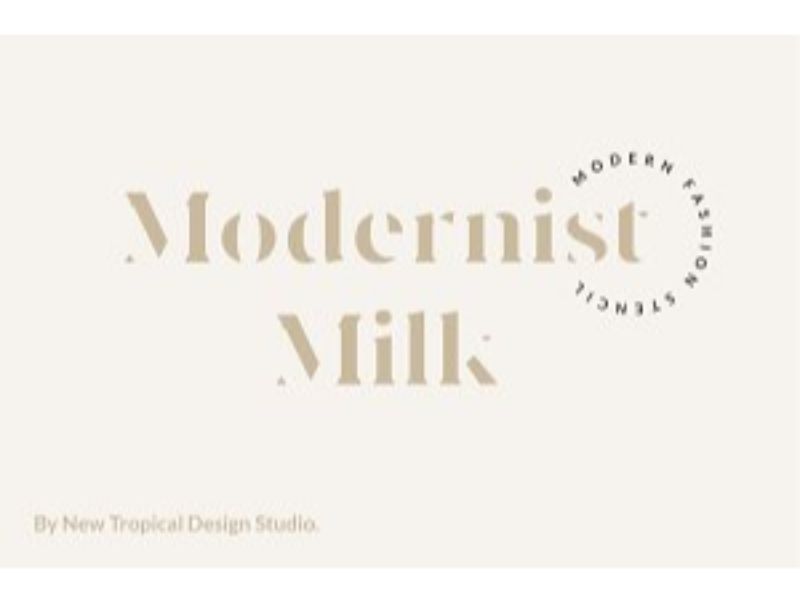 Bold yet feminine, modern yet soft, this fashion typeface from New Tropical Design is ideal for fashion-related magazines, headlines, and quotes. It pairs well with scripts or sans serifs.
22. Edenton Serif
This feminine, military stencil by The Besotted Co includes 6 fonts and is chic enough to be used on product labels, company logos, as well as wedding invites.
23. Stencil 1952 Vintage Stencil Font
This gem from Jeffry Macpherson Visuals easily evokes a sense of nostalgia thanks to its rustic vibe and imperfect lines.
24. Ravensara Stencil
Looking for a unique branding font? Then try this display font family from NaumType that comes with a total of 9 fonts for your branding, packaging, presentations, and more.
25. Midfield Stencil
This all-caps display typeface from Kreuk Studio features solid, masculine lines and a high-impact character that will make a striking addition to your works.
26. Capitolia Stencil Typeface
Graphicado presents this contemporary stencil font that will look gorgeous on headlines, logos, social media posts, as well as personal projects such as calendars.
Download Capitolia Stencil Typeface
27. Maritime Champion Stencil
Sea-worthy and hard-working, this all-caps offering from Very Cool Studio comes in 4 weights to help anchor your works in any design maelstrom.
Download Maritime Champion Stencil
28. Loccomotive Stencil Font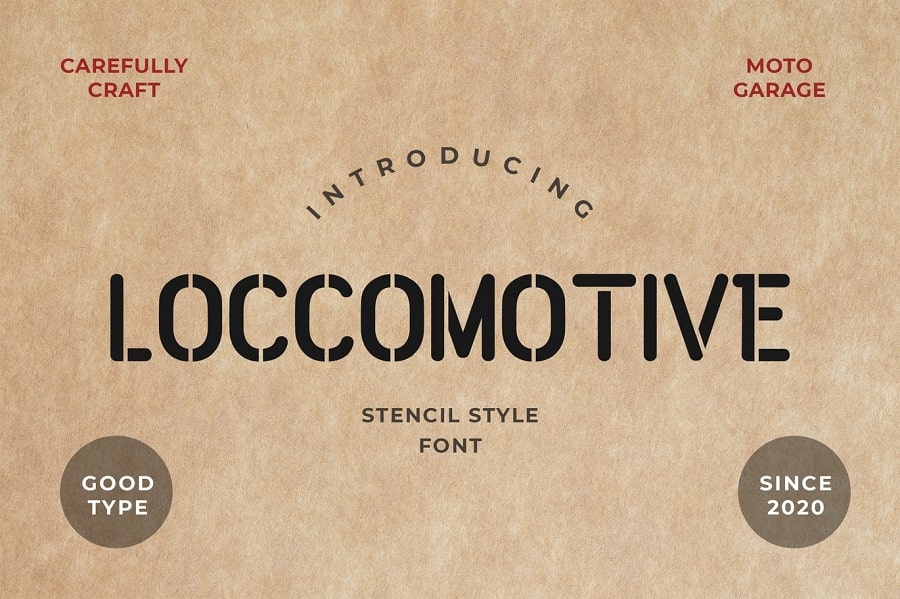 Give your vintage logos, posters, headlines, t-shirts, quotes, and headlines a clean, friendly look with this carefully crafted stencil font by UI Creativenet.
Download Loccomotive Stencil Font
29. Thunderbolt
Inspired by the numbers used on the legendary Thunderbolt planes, this font family by Typogama includes 4 strong styles that are bold and imposing.
30. Braunstein Font
Visuel Colonie gives you this handmade stencil font that's perfect for making logotypes, vintage t-shirt designs, and more.
31. Typehead Typeface
Contemporary, versatile, and distinct, this bold industrial typeface from Mihis Design features 4 fonts, 2 sans and 2 stencil versions. The best part – you can get the Regular version for FREE.
32. Bastille
Add a futuristic edge to your works with this product from Factory738. It comes in Regular and Italic versions for more options.
33. Portico Stencil Rough
If you need something big and impactful, there's no better solution than this bold display font. Ideal for headlines and titles.
Download Portico Stencil Rough
34. Exomoon Display Stencil
Effortlessly add interesting textures to your projects in no time at all using this stencil font by MiksKS. With 3 styles (Regular, Letterpress, and Lines) you can mix and match, this all-caps set also contains glyphs and symbols.
Download Exomoon Display Stencil
35. Roves Family
Invoke adventure when you make something using this vintage font family of three Stencil versions, plus two Sans, each with a Regular and Bold weight – for a total of 10 fonts to work with!
36. Arcline
Aarleykaiven brings you this flexible sans serif that will look amazing on industrial, engineering, or architecture themes.
37. Eiosaka Beauty Elegant Stencil Serif Font
Coming with a range of ligatures in the package, Eiosaka is a modern serif font that is ideal for any classy brand design thanks to its clean and contemporary stenciled look. Perfect for any project, the font is versatile, and would look amazing on a women's magazine, a website, or a business card. If you want to stand out, then this is your best bet.
38. Pearlone Stylish Stencil Serif
If you are looking to give your project a more contemporary appeal, then Pearlone is the font type to choose. The design is super slick and modern, and the dots present in the template design above are inspired by real pearls, so it has a rich look to its design.
There is a also a regular version of the font that doesn't come with any pearl design. Just in case you wanted to keep your design a little less intricate. Perfect for branding, but versatile enough  to work in a range of other areas, Pearlone is a fantastic choice.
Download Pearlone Stylish Font here!
39. Quindove Stencil Serif
Quindove font comes with some ligatures, so you can combine it to make a perfect typography design. Quindove Elegant Stencil Italic Serif font is perfect for your up coming projects. Such as luxury logos and branding, classy editorial design, womens magazines, cosmetic brands, fashion promotions, and various other forms of advertising.
The font design is modern and easy to use, ideal for any advertisement, both formal or informal.
Download Quindlove Stencil Serif
40. Gripstone Stencil Vintage Font Duo
GRIPSTONE is a double font design that is carefully handcrafted. The font is suitable for branding, T-shirt design, classic poster design, logotypes, and any advertising project. The font package comes with a range of ligatures and alternates that will make your life so much easier when it comes to designing a poster, or advertisement.
41. Bularie Stencil
Bularie is a stencil-style font on the uppercase and the standard lowercase. The font has a slightly retro look. This font is suitable for segmenting sports, games, music, movie posters, text on videos and general advertising.
Download Bularie Stencil Here!
42. Pinmold Modern Stencil Font
Introducing, Pinmold, a modern stencil display font that is suitable for military-themed designs, urban street style, or even gaming titles for a war game. This type of font is also perfectly made to be applied to logos, headlines, apparel, novel covers, labels, packaging, and advertising.
43. Avone Stylish Serif
Introducing AVONE is a Stylish modern serif font with a stylish touch inspired by the famous minimalist logo AVONE has 2 Regular and Stencil styles that are perfect for the purposes of designing templates, brochures, videos, advertising, branding, logos and more.
Download Avone Stylish Serif here!
44. Towards Minimalis Stencil
Classy, precise, and measured, this design is perfect for a range of designs and advertisements. The font is weighted perfectly and is consistent too, showing that it is a perfect stencil font.
Towards Minimalis Stencil has symbols, punctuation, and unique alternative letters that are perfect for logos & branding, photography, invitations, watermarks, advertisements, product designs, stationery, wedding designs, labels, and product packaging.
Download Towards Minimalis here!
45. Baskar Stencil Vintage Font
Baskar is a simple and modern serif font. Complete with multilingual characters and stylistic alternates. It is suitable for quotes, clothing designs, vintage logos, labels, posters, packaging designs and other designs.
46. Stargaze Typeface
See the future come alive in this retro, yet futuristic typeface in regular and stencil versions.