Last Updated on June 13, 2022
Whether you remember the royal wedding or the popularity of arcade games, people who grew up in the 1980s would attest to this trendsetting decade. With so many things that happened – from the political arena to the world of music – it was definitely an unforgettable period. So much so that many 80s icons are still in pop culture today.
Still find yourself reminiscing about Pac-Man and aerobics gear? Then check out these awesome 1980s fonts.
Best 1980s Fonts
1. Thunderstorm
Whether you're into disco, grunge, or pop, Aiyari brings them all together in this hand-made brush typeface that includes extras to make that project that much cooler.
2. Arcade Machine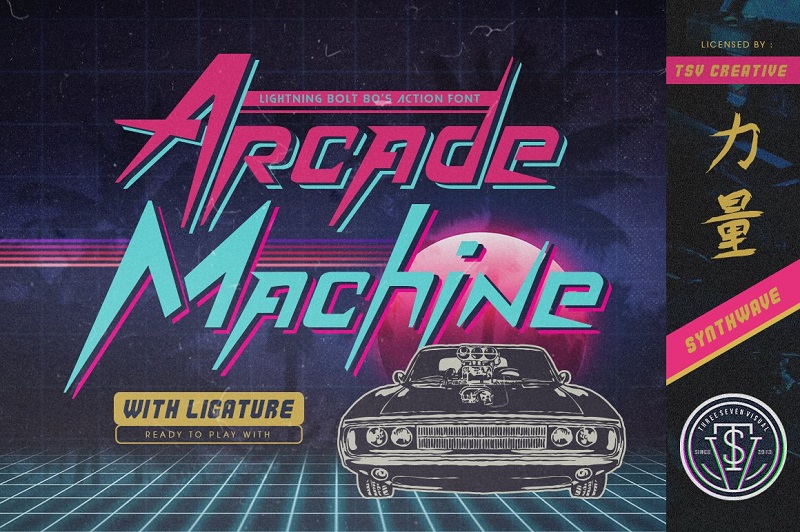 You know what happens when you mix all the best parts of the 80s: the arcade games, synthwave, and neon signs? You get this glorious font with ligatures you can play with.
3. Vesper
Don't be afraid to take up space using this all-caps geometric sans in 2 weights from Unio Creative Solutions.
4. Visby Round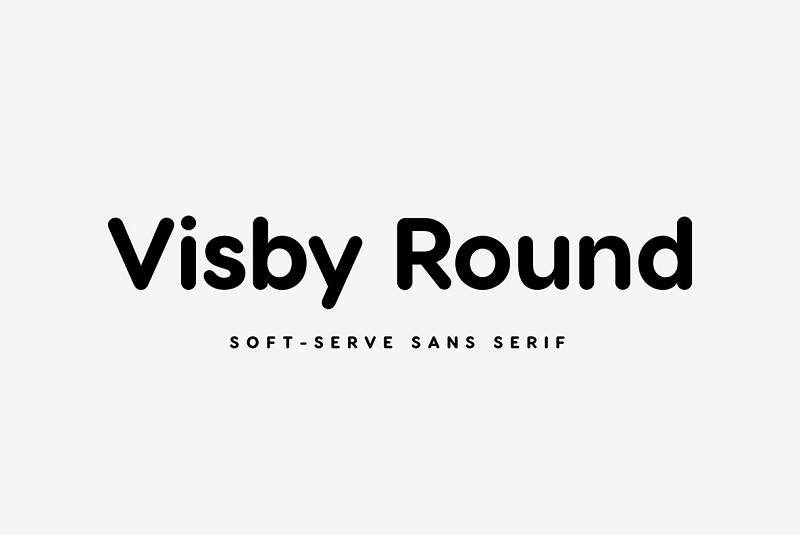 Featuring 8 weights and obliques, this soft and charismatic typeface by Connary Fagen is going to be ready whenever and wherever you need a touch of friendly, smooth goodness.
5. Outrunner Retro Script
Light yet sharp, this vintage script is modern and retro, sleek but bold. Crafted by TSV Creative, enjoy it on postcards, ads, logos, headlines, posters, and all things beautiful.
Download Outrunner Retro Script
6. Copper
Drizy brings to you this ultra sharp gem that's sure to slash through the competition and make headlines.
7. Funkies
This font duo from Blankids Studio features a bold script and a funky serif that's always ready to rock the dance floor.
8. Articulat CF
Articulat CF is a 1980s font with a take on the modernist Swiss style. Built from scratch to be strong, bold, versatile, charismatic and legible. Use it for a hit of timeless mid-century clarity – reimagined for today.
9. Manifold CF
Strong, unified, articulate. A utilitarian typeface inspired by the cold precision of a computer terminal, softened by modern design. Manifold's 1980s font has unified letterforms and tall x-height, great for user interfaces, or track it out wide for a sophisticated look.
10. Neon Absolute
Neon Absolute is a classy, contemporary duo of a script and sans 1980s font, inspired by neon lights. It offers beautiful typographic harmony for a diversity of design projects, including logos & branding, social media posts, advertisements & product designs.
11. Video Game
Video Game is a 1980s font that brings back all of that 80s nostalgia and is perfect for making something look retro-cool! Also included are seventeen pixel Martians!
12. Visby CF
Visby is a geometric 1980s font inspired by the stark beauty and crisp air of the Arctic. Friendly and charismatic in lowercase; sophisticated and authoritative in uppercase. Includes eight weights and obliques.
13. Wraith Typeface
Be lightyears ahead of the competition when you use this gem from Tugcu Design Co.. Extra wide but with tight spacing, it's best used for headlines, posters, logos, and homepages.
14. Sonnyfive Typeface
Looking for a strong typeface? Send chills down people's spines in this sturdy brush font from thesonnyfive.
15. Sparkling Attack! Font
Make it quirky and sweet in this fun typeface created by Paperly Studio. Featuring OTF, TTF and Web fonts, you'll be glad to use it on prints, labels, stationeries, posters, and more!
Download Sparkling Attack! Font
16. Gemini Cluster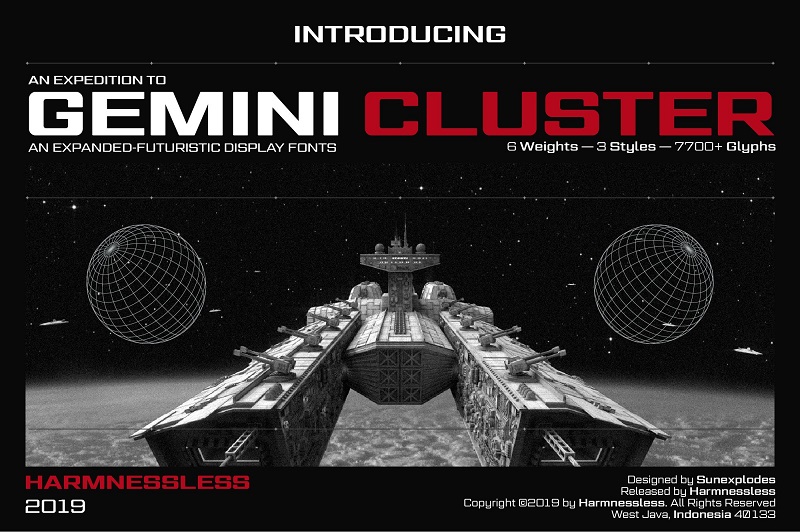 Explore new worlds of design with this futuristic font family from HARMNESSLESS that's available in 6 weights and 3 styles.
17. Monro
Introducing Monro, a disruptive typeface with shapes inspired by the aesthetics of the 80s and 90s. Monro is an ideal typeface for large size display texts and wordmarks, its eye-catching quirky letters grab the readers attention and makes them notice the message being sent across. If you're searching for a geometric typeface that offers versatility as well as a clean/sleek build, then Monro is for you!
Test this font by typing here
18. Hacker
Reminiscent of the 80s computer revolution, this rounded display font by Inspirationfeed will work great on your futuristic, tech, or commerce themed projects.
19. Wanderlust – Soft Vintage Typeface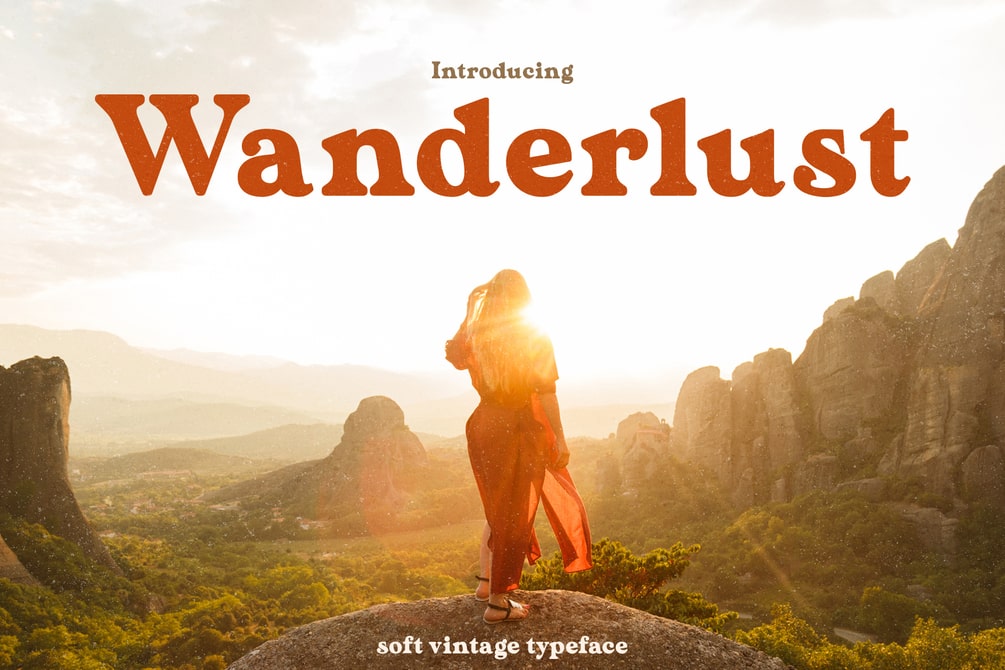 Wanderlust is a beautiful vintage soft vintage typeface. Wanderlust is a very versatile font, covering a wide range project types, from wedding invitations, to bold magazine imagery, to branding, poster design and so much more.
20. Nordique Pro Semibold
Inspired by Swedish and Norwegian heritage, this modern sans by Leksen Design is an instant classic thanks to its sleek lines and with 50+ ornaments, swashes, alternates and borders to play with.
Download Nordique Pro Semibold
21. Bitcraft
Remember the good ol' days of gaming? Bring back the memories in this lovable 8-bit display typeface from Inspirationfeed.
22. Instant Sinner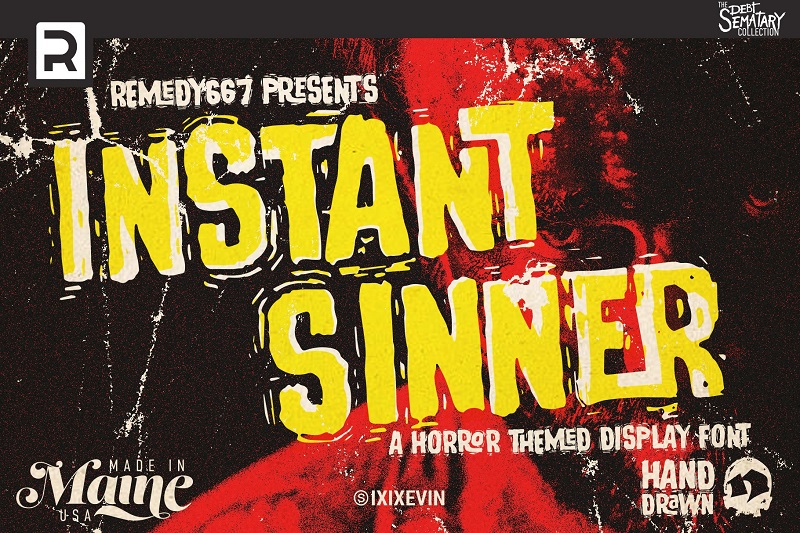 Vintage sci-fi and horror never looked this good – thanks to remedy667 and this chilling font. Hand-drawn for your satisfaction, but shocking for your future projects!
23. Coubra Font
If you like the 80s hit Top Gun then you will love this desert chrome text effect that will surely turn heads!
24. Aurond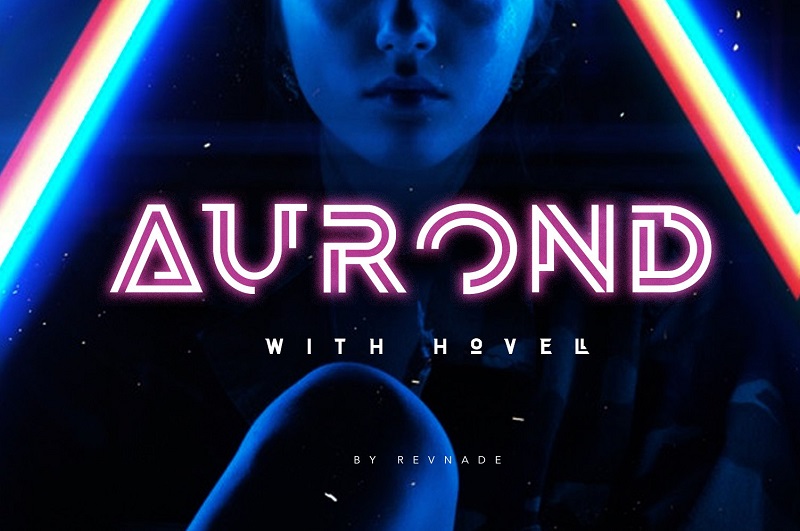 Whether it's music, sci-fi, or street, manage all your modern concepts using this stylish but futuristic font from Revnede. Watch it bring your posters, logos, ads, labels, and prints to life.
25. Orlando
This decorative all-caps font duo from Jen Wagner Co is anything but ordinary. So make it your choice – make it pop or make it rad – they will both look astonishing either way!
26. California Palms
Imagine carefree days, golden horizons, and palm trees swaying in the breeze – recreate that same atmosphere using California Palms fonts and graphics by Nicky Laatz.
27. Bayshore
Sam Parrett proudly presents this mono-line script font that includes neon glow Photoshop layer styles for the perfect 80s throwback.
28. Barkleigh Font
Evoke the era of cassette tapes and VHS in this timeless offering from Badspark. With 4 styles (Bold, Light, Inline, Grunge) to choose from, you won't miss a beat with this versatile number.
29. MEMPHIS Type Collection
Go bold or go home in this colored font from Anugraha Design. It helps you create bold, graphic text that will rock any design. Included in this set are catchwords, pre-made quotes, and 10 coordinating patterns.
Download MEMPHIS Type Collection
30. Ariana Pro
Mostardesign Type Foundry brings to you this geometric sans that comes with 18 fonts you can mix and match or use each on their own. Go from editorial to branding in minutes in this highly adaptable font family.
31. Blante Panama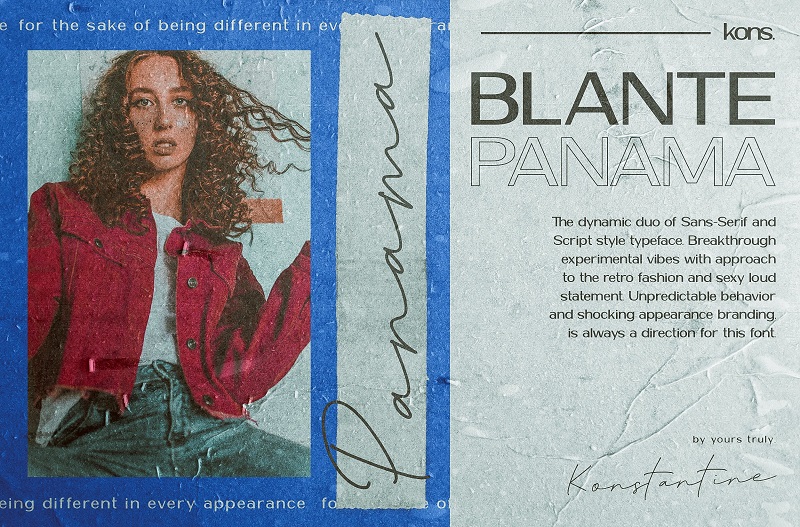 When you need something classy yet street in a hurry, you can count on this sassy font duo from Konstantine Studio. Featuring a no-nonsense sans and a matching signature script, it's everything you need to make a statement.
32. Cassette Tape
This funky font by Kitaleigh is all about those days creating the perfect mix tape and listening to groovy, laid-back tunes.
33. Visualize Display Font
Visualize – Display Font refers to cultural products such as music, art, literature, fashion, dance, and movies in the 1980s, which were consumed by most people in society. Very suitable for logos, titles and headings. Vintage is totally back in fashion, so this design is sure to be really popular! The colors in the template really stand out, and who doesn't love a cartoon-like design?
Here are the key features that are included with this cool and funky font package:
Visualize (OTF/TTF/WOFF/WOFF2)
Standard glyphs uppercase and lowercase letters
Numerals, a large range of punctuation and ligatures.
Multilingual support for a variety of languages
Works on PC & Mac. Simple installations, accessible in Adobe Illustrator, Adobe Photoshop, Adobe InDesign, even work on Microsoft Word.
PUA Encoded Characters – Fully accessible without additional design software.
Fonts include multilingual support for; ä ö ü Ä Ö Ü ß ¿¡
Download Visualize right here!
34. Horrorscope Handmade Font
Want your design to look like it has come fresh from a 1990s horror movie? Then look no further than this awesome design!
This grungy hand-drawn typeface is inspired retro by horror novels and their garish cover designs that would delight and terrify readers in equal measure.
It's an all-caps font with unique uppercase and lowercase characters, along with a complete set of alternatives so you can avoid repeating those o's, e's and t's. It also includes punctuation, numerals and language support, plus a separate selection of underlines, comic book style boxes and ink splashes. This makes the customization options endless!
It is PERFECT for horror or spooky book covers, and will be sure to attract attention to whatever your promotion is.
Download Horrorscope right here!
35. Endless Sunrise
A true 80s inspired font, Endless Sunrise is the perfect choice for anyone looking to give their design a retro feel that others will love! Included are a complete set of alternatives and underlines, and with a full suite of uppercase and lowercase letters, punctuation, numerals, and multilingual support to back it up, you'd be crazy not to take this vintage font for a ride!
Download Endless Sunrise right here!