Last Updated on July 19, 2021
Technology nowadays has allowed creatives to go wild in terms of crafting bigger and better products. Typography for example, has taken a huge leap forward. Gone are the days when you had just one choice; and if you wanted something else, you had to make something from scratch all over again.
What does SVG stand for?
Thanks to the OpenType-SVG format, typographers can enjoy more variety and flexibility in their work. Scalable Vector Graphics or SVG for short, is seen as the 'new' standard for fonts and icons today. That's because they're more accessible, easily customizable, and can be scaled or animated without losing their quality.
Want to start your own OpenType-SVG collection? Why not begin with these awesome SVG fonts!
Must-Have SVG Fonts
1. Rapstar Brush and SVG Font
Featuring two grunge style script display fonts by Cruzine, this pack also includes 8 bonus grunge shapes or graphics for your convenience.
Download Rapstar Brush and SVG Font
2. The Shaker
Created to mimic the handwriting of Kaitlynn Albani of KA Designs, this handwritten SVG and OTF brush font is all about attitude with a touch of chic.
3. Seirra Typeface SVG
Whether you're making logos, posters, letterheads, or cards, this handcrafted brush typeface by Maulana Creative will give your projects that authentic, elegant feel.
4. Ostinel SVG Font
Proudly written by hand, Creamy Script recommends this gem for those working on branding, wedding, or any jobs requiring a bit of beautiful tenderness.
5. Total Rage Brush SVG Font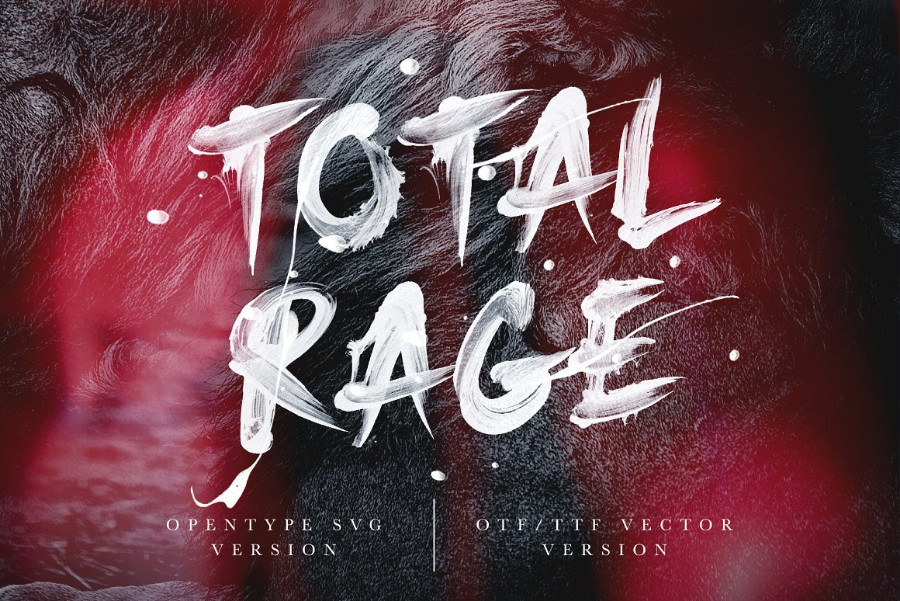 Greg Nicholls brings to you this hyper realistic font with hand-painted letters. Ideal for use in works that need emotion and movement, such as editorials, billboards, and websites.
Download Total Rage Brush SVG Font
6. Karelle SVG
Too much urbanization? Show off natural lines and curves using this organic serif from Sarid Ezra.
7. The Wilde
SuperNiceStuff can help you achieve that carefree vibe thanks to this loose, casual script that's also available as an SVG font.
8. Candy Display Script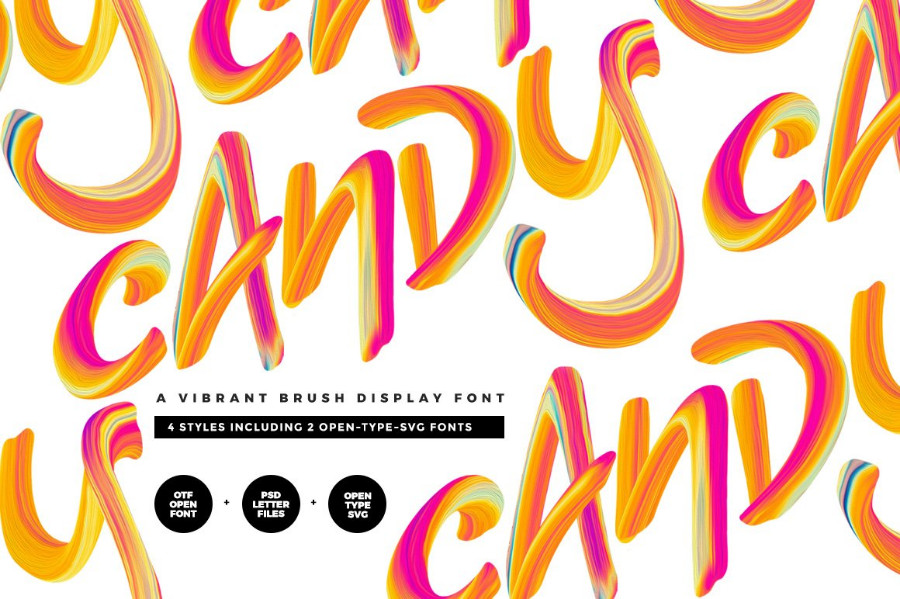 Make those posters, logos, magazines, and ads pop using this vibrant and colorful display script from Twinbrush Image Forge! With 17 high-res swashes and swirls, you can feel confident finishing off type layouts with flair.
9. Otherway
There's nothing like a cute and quirky handwritten font to add that coveted calligraphy look to any modern project.
10. Almonte
Want to produce eye-catching text that'll be the envy of other typographers? Then this gem from Greg Nicholls is all that and more.
11. Maltese SVG Watercolor Font
Inspired by the colors of the sea, this hand-painted SVG font by The Paper Town includes regular and italic variants in the pack.
Download Maltese SVG Watercolor Font
12. Wonderland SVG Script
Effortlessly create works of wonder using this super casual calligraphy script. Get the realistic watercolor look with the SVG version that comes in the pack.
Download Wonderland SVG Script
13. Stay Dreaming SVG Font
Be streetwise in this expressive script from Sam Parrett. Packed with features, you'll also get extra high-resolution marker pen textures as well as a set of 26 swashes.
Download Stay Dreaming SVG Font
14. Paris Font Duo
Jen Wagner Co brings to you this pencil-textured SVG script paired with a bold, minimal sans. Make every design special by also incorporating any of their 16 gold elements included in the bonus pack.
15. Opulent Font
Redefine what luxury looks like with a bit of help from this beautiful collection of hand-lettered modern calligraphy fonts by Sam Parrett.
16. Avallon OpenType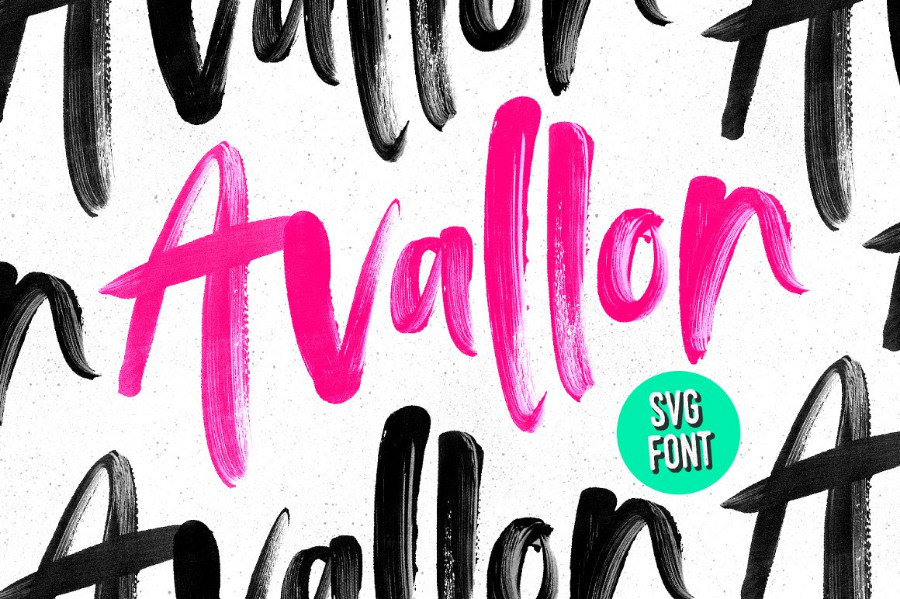 Customize your works like never before by using this flexible brush font with an amazing built-in paintbrush effect. It comes in 6 fonts that are perfect for your personal or commercial projects.
17. Triester
Featuring a brush, sans, and outline style typefaces, this gem is ideal for use in logos, stationeries, social media quotes, magazine covers, as well as print products.
18. Hot Mess! SVG Font
Looking for something bold and brazen to take your designs to the next level? Then let this irresistibly fun typeface with high-resolution watercolor paint strokes do all the work for you.
19. Brixton SVG
This hand-printed type family by Ellen Luff celebrates the original letterpress style with its strong style, imperfections, and incredible detail.
20. Hackney SVG
Impress fans and clients with your beautiful, down-to-earth concepts featuring this earthy hand-painted sans serif that's somewhat condensed but entirely stunning.
21. Stranger Times
More than your typical brush font, this OpenType SVG font is so high-def, you'll be using it on your digital and print designs more often than you'll realize.
22. Kamikaze
Kamikaze is an SVG font is a marker script that would make any signature look real, professional, and be perfectly on brand.
23. Rollete Qaku
Rollete Qaku is an SVG font with an oceanic, beachy feel. This ragged brush and smooth curve combo can't be beat these days!