Summer is a happy time full of sunshine, adventures and fun. If you want to reflect this casual vibe and warmth in your art projects, then a summer font is a must. Today, we bring you the top choices that are available – so go ahead and choose a beach-bod-amazing font for your script collection!
Beautiful Summer Fonts
1. Melissa
Elegant and feminine, the Melissa typeface exudes modern sophistication and refined style. Its graceful curves and clean lines are perfect for creating designs that are both luxurious and inviting.
Try it on beauty, cosmetics, fashion, web design, and more. Each letter is a stand-out, adding a touch of handcrafted artistry to your projects. Thin and minimalist, this font paints a picture of effortless beauty and timeless grace.
It's also versatile enough to be used for modern or vintage concepts. With Melissa, you can create designs that are unforgettable, vibrant, and enchanting.
2. Antigua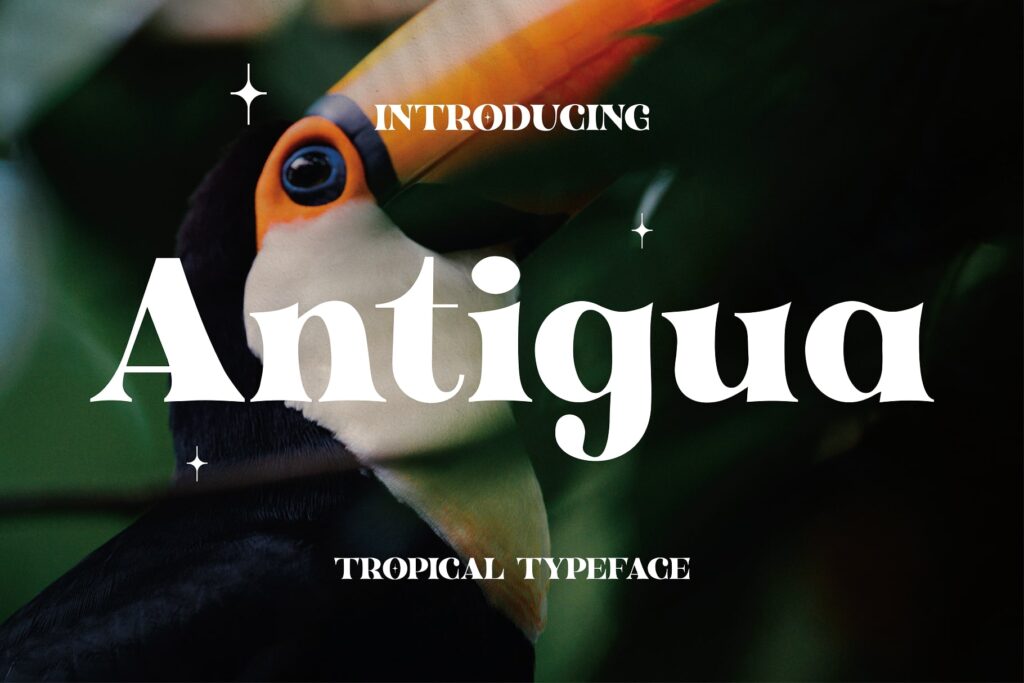 Check out Antigua, it's a pretty cool font family with two awesome styles: Regular and Outline. It's simple, elegant, and totally unforgettable. Plus, it even has some bonus ligatures that can really make your designs pop.
You can use Antigua for all kinds of stuff like branding, packaging, posters, social media, and magazines. Trust us, it's a fun font to work with and read. You might even find yourself using it more than you thought you would!
3. Sojourn 
Layered, type-driven design inspired by 1980s advertising is on the rise. Sojourn will help your creative projects come alive and create eye-catching designs. Just like the famous 1980s advertisements by Apple, which pioneered the look with its launch campaign for the 1984 Macintosh.
4. Kulfi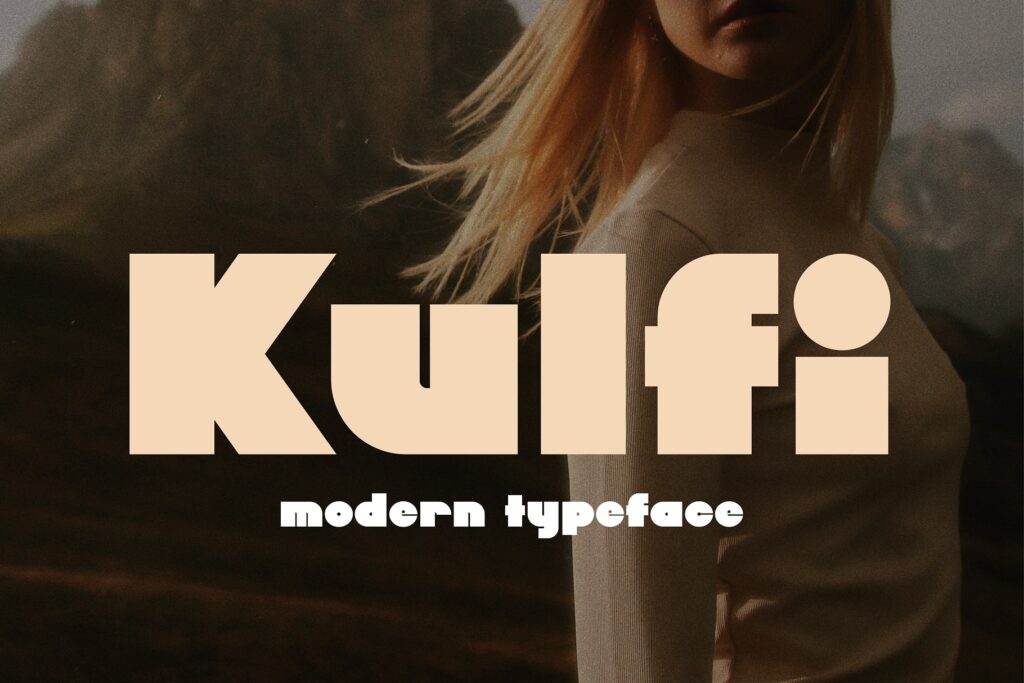 Have you checked out Kulfi yet? It's a juicy display font that's just bursting with joy! This cool typeface is all about those large, rounded geometric shapes and soft lines, making it perfect for playful projects like storybooks, packaging, branding, kid products, social media, and anything else you can think of.
With its modern, expressive, and fun vibe, Kulfi is definitely a must-have for your design collection. So, what are you waiting for? Go ahead and give it a try today!
5. Avalar
If you're looking for a bold and attention-grabbing font, check out Avalar. It's not like those other fonts that try to blend in – this one is lively, extroverted, and really stands out. You can use it for all sorts of projects like wedding invitations, magazines, books, packaging designs, websites, mobile apps, and logos.
And the best part? Avalar comes in Bold and Regular styles, so you can mix and match them with cursive or sans serif fonts to create some seriously cool effects. Plus, this font is timeless – it'll look just as amazing today as it will tomorrow. So go ahead and play around with different sizes – you won't be disappointed!
6. Peachy Fantasy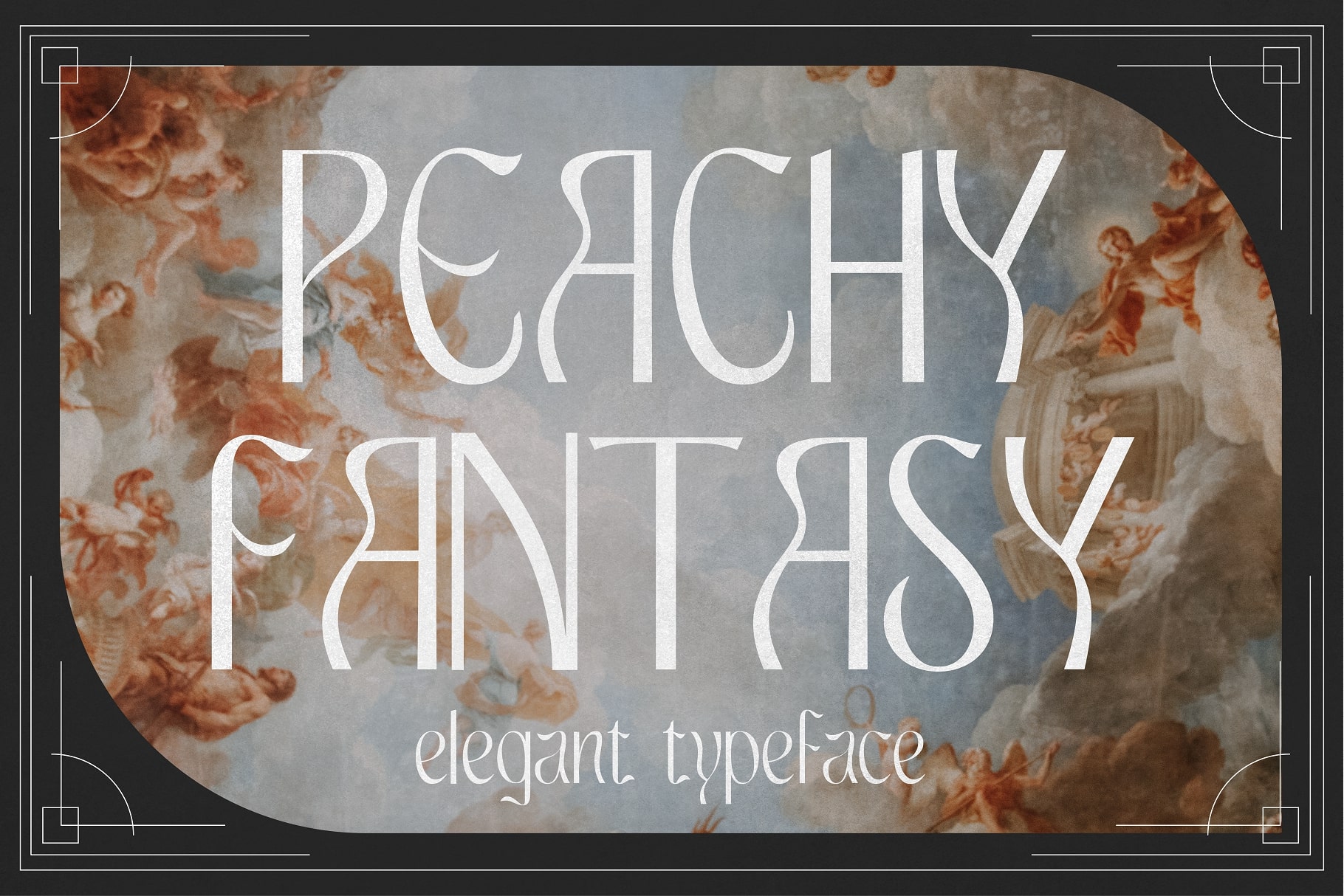 Peachy Fantasy is an Art Nouveau inspired typeface that evokes nostalgia. This typeface is ideal for a wide range of projects such as magazines, posters, branding, apparel, editorials, social media, packaging, advertisements, and much more. Each letter stands out on its own, giving your designs a touch of elegance and originality. If you're in the market for a modern typeface with vintage influences, then Peachy Fantasy is for you.
7. Summer of 76
This multi-lined font is a throwback to the 70s when big and bold was all the rage. Use this script to highlight your big headers or to add a retro touch to your next poster or website.
8. Miss Summer
Miss Summer is an organic, flowing font that is suitable for the more formal occasion. Summer weddings, outdoor celebrations or just printing your summer menu can all benefit from this chic font.
9. Paradise Sunshine
Paradise Sunshine is a font that gives a lazy, summer afternoon feel. With a flowing, neat appearance, it adds style and chic to summer invitations, headers and even product labels.
10. Summer Shine
Summer Shine is a bold, brushstroke font for all creative projects. The casual lines suggest fun and openness, making it perfect for party posters and invitations.
11. Summer Flash
Summer Flash is another great choice to create amazing summer posters. With a focus on fresh, modern lines, this font is perfect for logos, branding, and parties.
12. Naskle
Naskle was inspired by the groovy summers of the 70s and 80s. This retro font is a fun and versatile option, especially if you want to create beautiful cards or posters for children.
13. Forever Summer
Forever Summer is a mix of gritty script and graceful sans serif. It can uplift your branding, and create visually appealing quotes, and exciting seasonal celebration cards, posters and marketing materials.
14. Nestor
Nestor is a retro inspired display typeface that's unique, lovable, and quirky. It's perfect for headlines, advertising, posters, branding, social media, quotes, prints, and much more. If you're in need of a typeface that has groovy curves with a bold personality, then Nestor is for you.
15. Dussa
This font due offers plenty of flexibility for your summer projects. Their retro appeal is perfect for summer parties, logos, fashion designs, packaging, headers and book titles.
16. Summer Winter
The Summer Winter font was inspired by feminine beauty and sophistication. Perfect for that summer wedding, the writing will add a touch of modern beauty to your invitations, seating cards and thank you notes.
17. Surfbars
Surfbars took its inspiration from the beach, surf bars and summer. The writing almost resembles a sharpie pen, giving it a casual touch that is just perfect for fashion designs, posters and even menu headers.
18. Marthy
Marthy was inspired by Art Nouveau and 1970's psychedelic posters. This expressive typeface is designed to be used for branding, music posters, album graphics, book titles, etc. Evoke that nostalgic 60s/70s look today with Marthy!
19. Rullen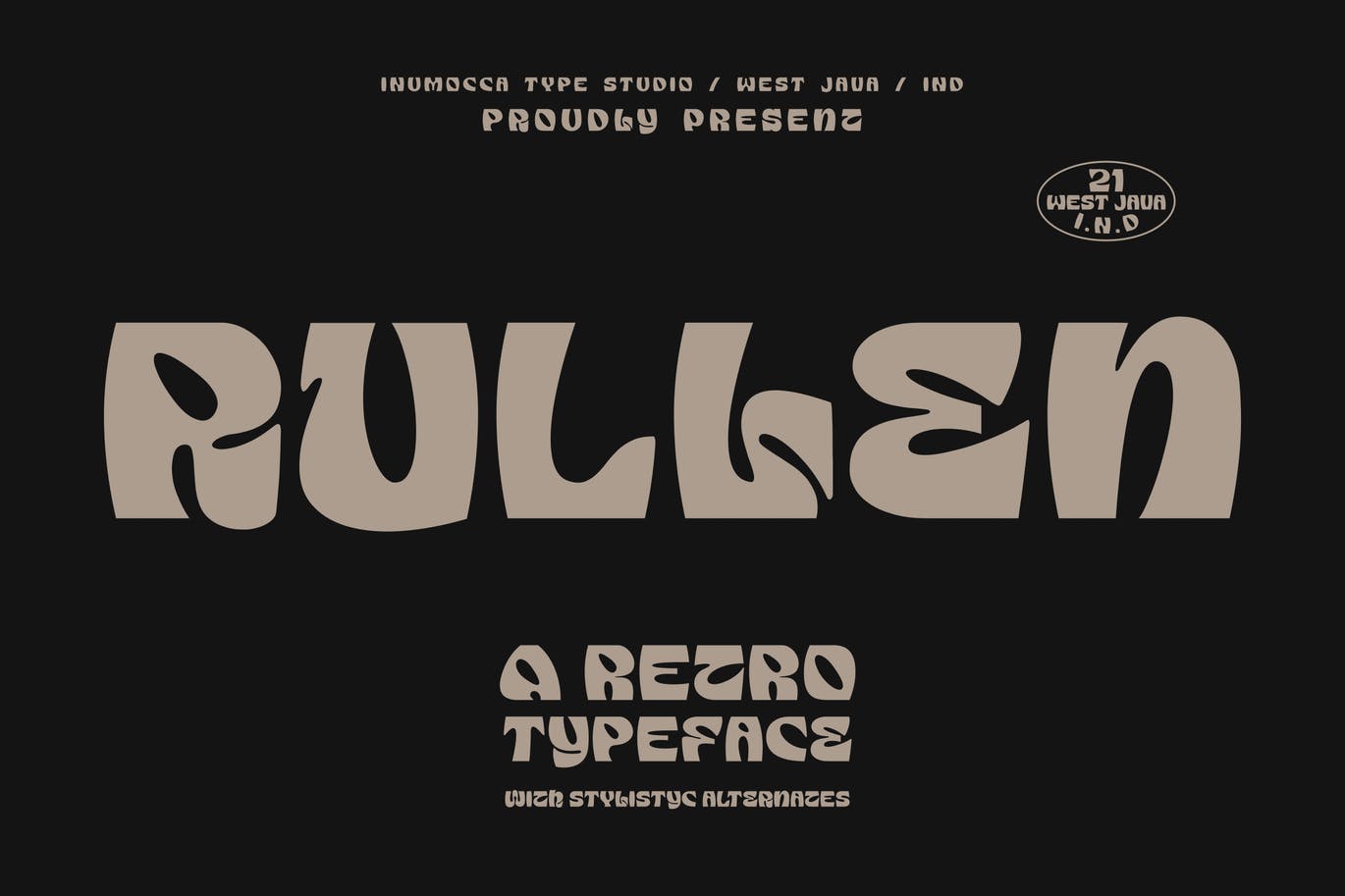 Rullen is a font with a strong retro feel. Holding a 70s-themed event this summer? Rullen is a stylish option to create invitations and even the writing on gift bags. Also, it is very suitable for headers, posters and T-shirt designs.
20. Soda Berry
Soda Berry is an attractive and energetic font. The lovely letters give the feel of paint-brushed, handwritten words with a tropical flavor. Create posters and your favorite summer quotes with this unique font! It's also great for logos, labels and signage.
21. Hilow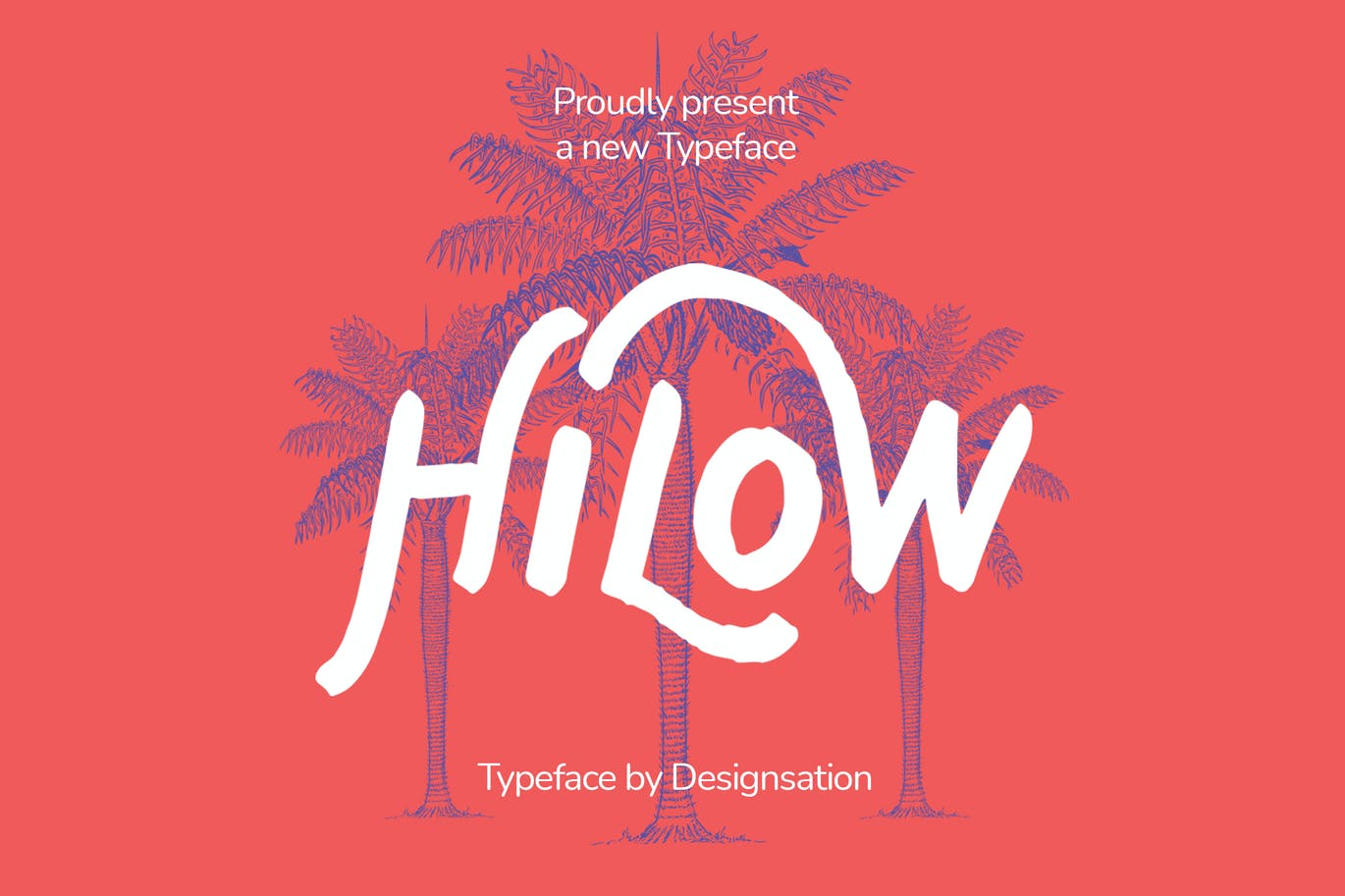 Hilow is a display font that is adventurous, flowing and warm. The simple, clean lines have tails, leading to a graceful font that is also easy to read. Hilow is perfect for fashion designs, product labels, printing projects and headers.
22. Morgy
Morgy is a super-fun font. Highly decorative, the font is bendy, dreamy and magical. The unique style is perfect for party invitations, posters or summer merchandise.
23. Randrake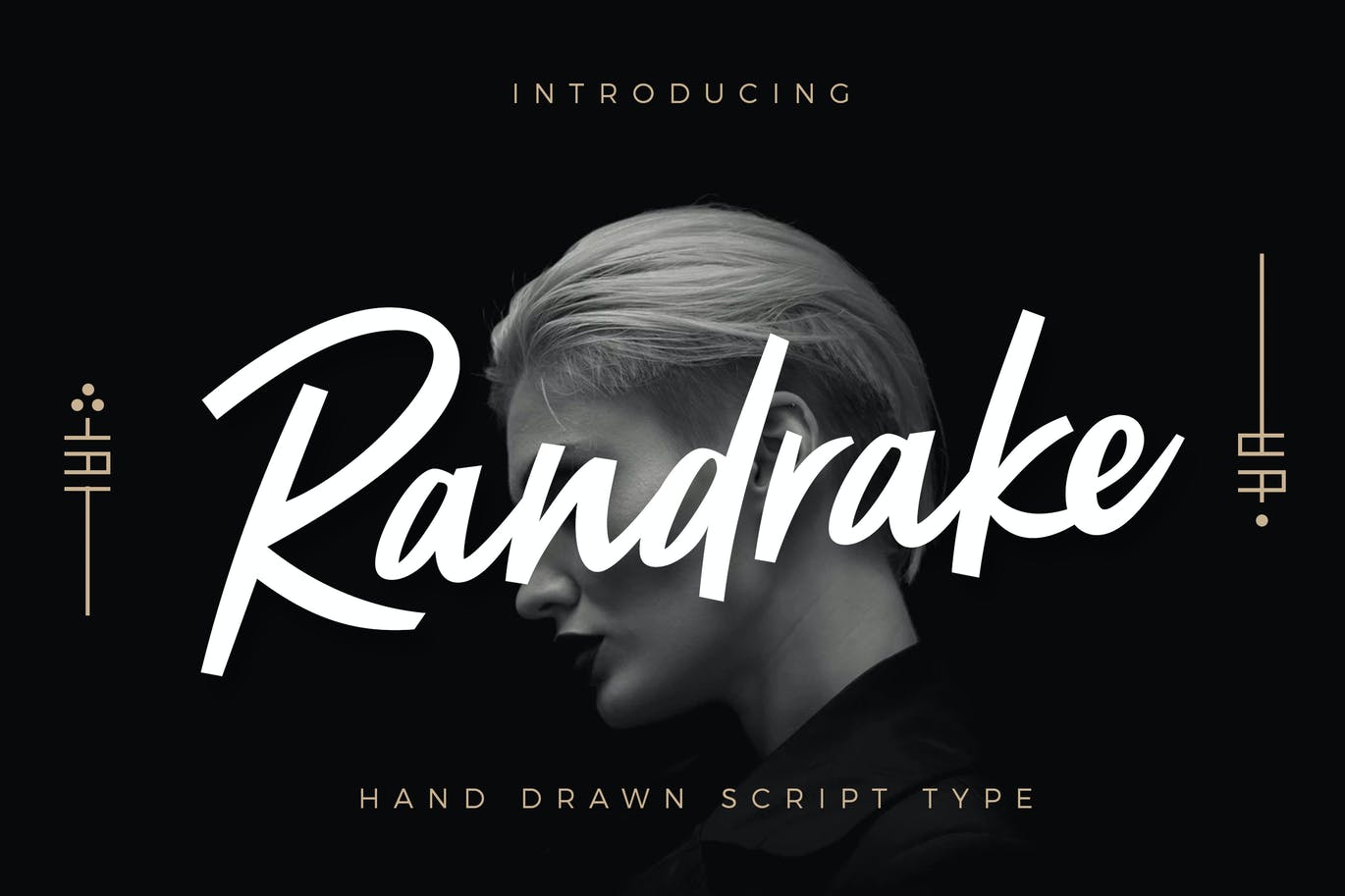 Randrake is a trusty workhorse for all seasons, so why not consider it this summer? The font has a stylish appearance suitable for professional events, celebrations, and a trendy title for websites, books and posters.
24. Christopher Wells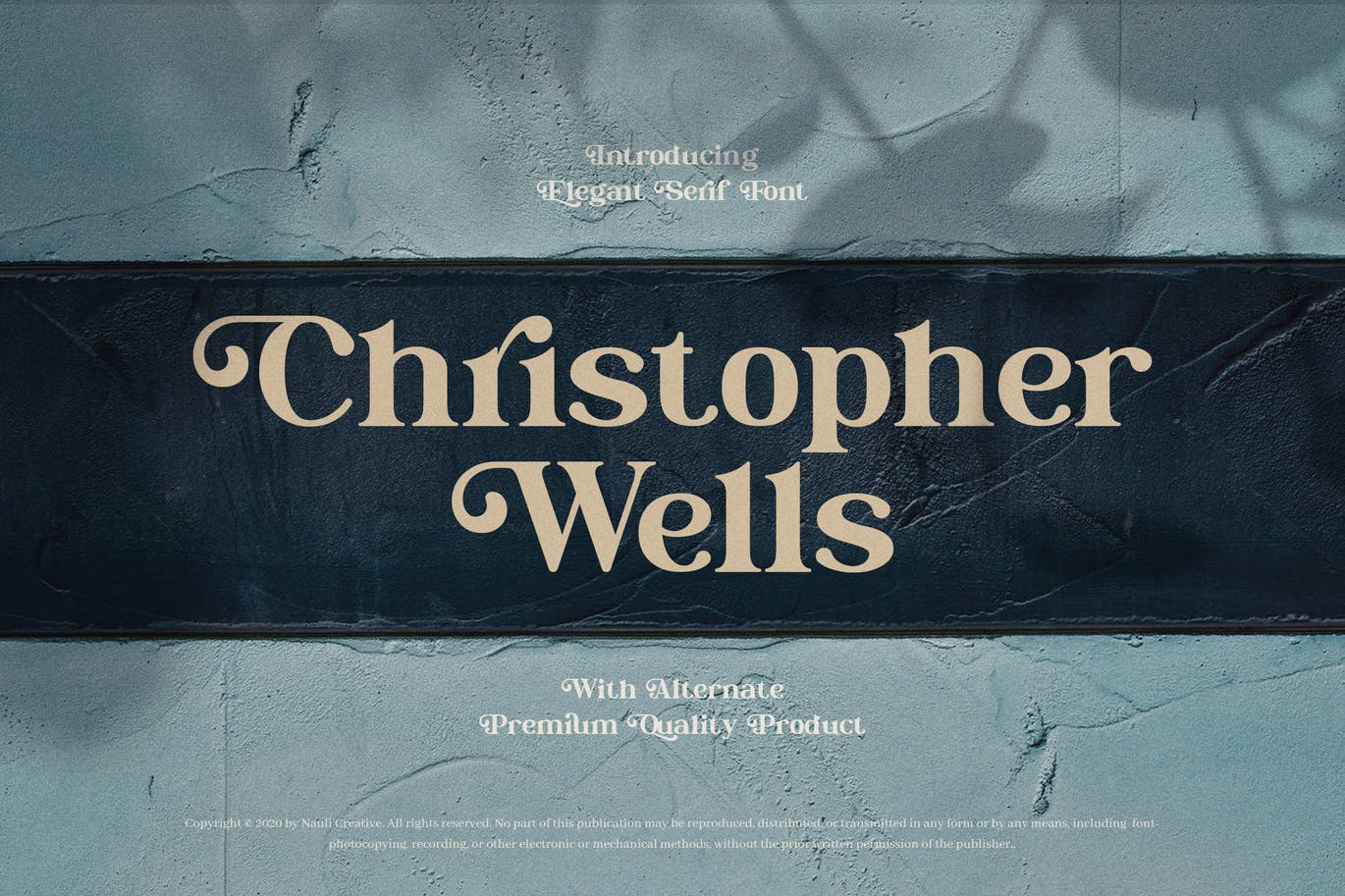 Christopher Wells is another solid choice if you need a bold and stylish font this summer. With strategic ligatures, well-balanced letters, and graceful style, Christopher Wells can be applied to all your projects.
25. Ollister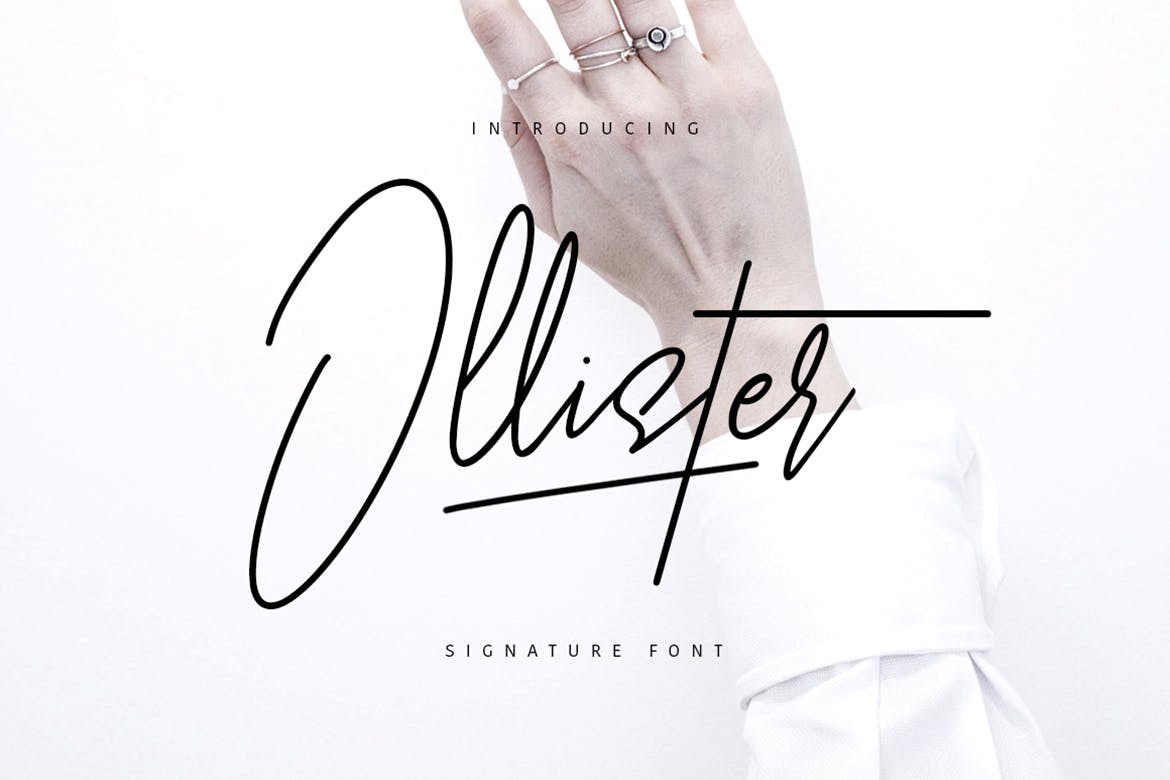 Ollister is a lovely feminine font. The thin font is chic enough for formal summer celebrations like weddings. It's also a striking font for webpage titles and product labels.
26. Wild & Folk
Wild & Folk is an ornate font popular for wedding celebrations and other classy summer events. The font is clean and simple, making it stylish and easy to read.
27. California Sunset
California Sunset is a font duo that is warm, stylish and reminiscent of sunsets in summer. Use it for movie posters, logos, merchandise branding and more.
28. Sunstroke
Sunstroke is a fun font for casual summer events, art projects and branding. The bendy letters are cute while the colors provide warmth and a sunny style.
29. The Archies
The Archies is another great font for vintage-themed creations. Use its 70s vibes to make your holiday greeting cards, summer camp posters and banners unforgettable this summer.
30. Choco Choco
This fruity font is a versatile addition to any typeface collection. With a unique style, the font's ligatures and bold moves grab attention like no other. Perfect for headers, invitations and more.
31. Black Pink
Black Pink is a calligraphy font for that classy, special occasion. The flowing monoline appears natural and organic and comes with attractive ligatures as a finishing touch.
32. Beach Hits
Beach Hits is a fun and playful font that looks great with illustrations. Add a touch of tropical flavor to posters, headers, websites, coffee mugs and party invitations.
33. Astrovans
Astrovans comes with thick tails and clear letters, making this font a great choice for easy reading and stylish creations. Suitable for all projects, including fashion art, social media, quotes, and even product labels.
34. Summer Mood
Summer Mood is perfect for quotes and longer text, creating a visually appealing piece thanks to its relaxed style. The font has a holiday flavor that is perfect for all your summer creations.
35. Summer Show
Summer Show is another font that looks stunning with colorful graphics. With bouncy, cartoonish letters, this typeface is the best choice for show posters, child party invitations and summer branding.
36. Ocean
Ocean is a great summer-themed font, with a focus on water ripples. The unique typeface can be used for beach branding and events, postcards, and even stationery for the sea-loving individual!
37. Fruitloose
Fruitloose is an iconic summer font. Its jagged and dynamic typeface is fun, free and happy. This popular font is ideal for summer advertisements, headers, brochures, and fashion brands.
38. Summer Lemonade
Summer Lemonade is a fantastic font trio that will cover all your summer needs. All fonts in this pack are playful, beautiful and easy to read. When combined, they create stunning and professional quotes, fashion, posters and printing projects.
39. Long Summer
Inspired by the 60s and 70s beach culture, Long Summer is a retro typeface. The versatile font is great for any task that requires a seasonal, fun flavor.
40. Wonderful
Wonderful is an uppercase font that is fun and almost cartoonish. You can create amazing invitations to summer parties or change your website's heading during the warmer months to give a thumbs up to summer!
41. Hellotropica
Hellotropica promises summer vibes with its casual style. Crafted to resemble hand brush strokes and display graceful ligatures, this font is versatile enough for all projects.
42. Sunburned Tropic
Sunburned Tropic is a relaxed font for all your summer invitations and banners. The font is dreamy and full of positivity, making it a versatile addition to your script collection.
43. Alpaloza
Alpaloza is a must-have if you're planning an advertisement campaign for a summer or beach event for kids. The fun letters are perfect for posters, invitations, and menus.