Last Updated on September 28, 2023
As you embark on your journey into the world of colors, allow us to illuminate the significance of white. Often perceived as a blank slate, white goes beyond its surface simplicity, encompassing a rich tapestry of meanings and emotions. In the world of digital design, white serves as both a canvas and a beacon, offering an unparalleled sense of clarity, purity, and potential.
Wondering how white can help you design better? Let's delve into the intricate interplay of shades, the psychology behind the absence of color, and the artistry of harnessing its versatility to craft captivating visual experiences that transcend the ordinary.
Brief Intro To White
The creation of the color white involves a combination of light and the human perception of color. In the world of additive color mixing, white is achieved by blending all three primary colors of light—red, green, and blue— in equal proportions.
This is the basis for the RGB color model used in digital devices like monitors and screens. When all three colors of light are at full intensity, they converge to create the perception of white (with the hex code #FFFFFF).
For subtractive color mixing, white is obtained by mixing the three primary colors of pigments: cyan, magenta, and yellow. When these three pigments are combined in equal parts, they absorb most colors of light and reflect very little, resulting in this pallid hue.
However, in design and digital spaces, the concept of "white" is often about the absence of color rather than a color created through mixing. It's the canvas upon which other colors and elements are placed. It helps create a sense of contrast, allowing other colors to pop.
This makes white a powerful tool for both minimalistic elegance and creating visual impact in various mediums, including fonts, web design, and mobile apps.
Colors Similar To White
1. Ivory: A soft, warm shade reminiscent of aged paper, ivory carries a gentle elegance that pairs well with various color schemes.
2. Pearl: This delicate off-white shade carries a subtle iridescence, adding a touch of sophistication to your designs.
3. Beige: Muted, neutral color that carries warmth and versatility, making it a great companion for a range of other colors.
4. Alabaster: A gentle, cool-toned white, alabaster offers a soft touch while maintaining a crisp aesthetic.
5. Eggshell: This shade reminiscent of the inner surface of an eggshell, it has a slight warmth and can bring a touch of nature to your designs.
The Origin and Cultural Significance of White
The best way to understand the origin of white is to look at its emotional associations. This color has deep-rooted associations with purity, innocence, and cleanliness. Some people also consider it a defining symbol of new beginnings and divine connection.

Historical origins of white can be traced back to ancient civilizations.
In ancient Egypt, white was associated with the goddess Isis. The color was worn by priests to symbolize purity. In ancient Greece, this color was associated with the goddess Athena, representing wisdom and clarity of thought.
The cultural symbolism of white varies across different societies.
In Western cultures, white is often associated with weddings, symbolizing purity and innocence of the bride.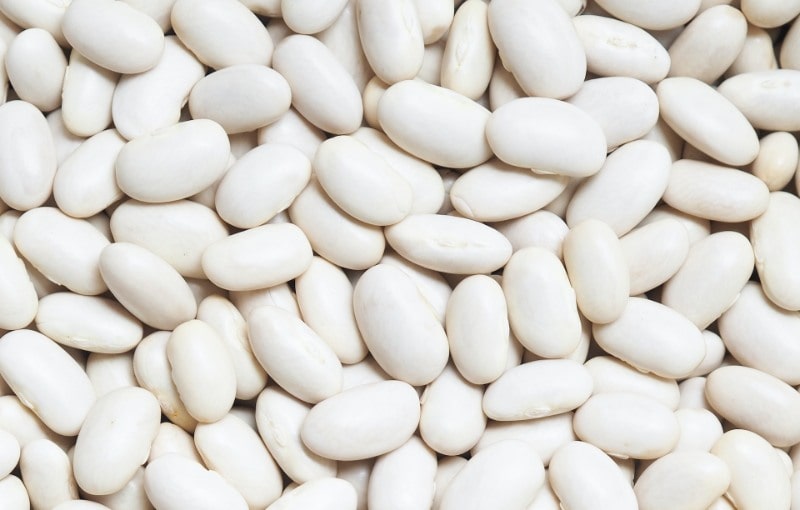 In Eastern cultures, the color resonates with mourning. It's often worn during funerals to symbolize the purity of the departed soul. White is also commonly associated with cleanliness in numerous traditions. That explains its widespread usage in products and advertisements related to hygiene and sanitation.
However, it's important to note that cultural perspectives on white can vary significantly based on individual customs. For instance many Eastern cultures see white as a color of mourning and death. In other traditions, particularly Western ones, this color symbolizes joy and celebration.
Many traditional ceremonies also incorporate white. For example, in Hindu weddings, the bride traditionally wears a white saree to symbolize innocence and new beginnings. In Japanese culture, the color white is used in the traditional tea ceremony, representing simplicity, purity, and tranquility.
There's also immense religious significance, as is evidenced in its presence in various faiths. Most Christians associate white with purity. That explains why the color is often worn by priests and used during religious ceremonies. In Buddhism, white represents purity of the mind. Buddhists often use this color in meditation practices.
Psychological Effects of White
Positive Associations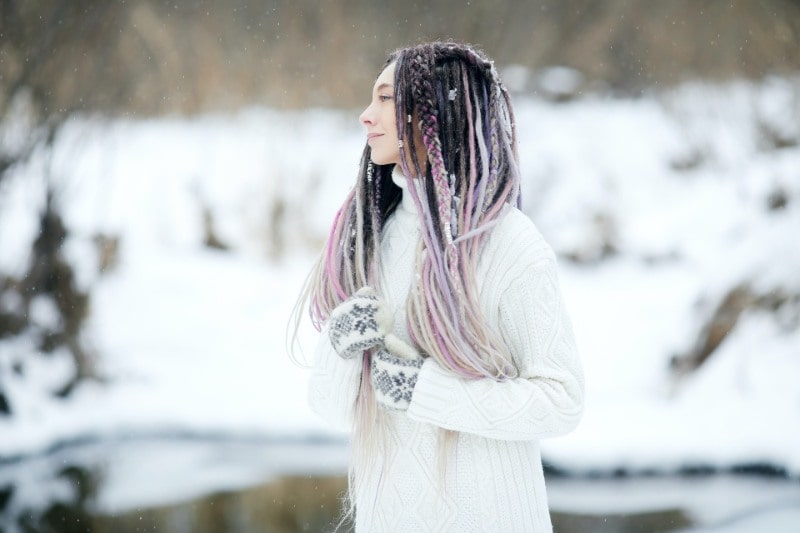 White is associated with many positive emotions. The color resonates with purity, innocence, and new beginnings. It also stands out for its ability to promote emotional well-being, mental clarity, and open-mindedness.

It is often associated with healing properties due to its soothing effects on the mind and body. Many people believe that this hue may bring a sense of tranquility to a space, allowing individuals to relax and unwind.

In spiritual practices, white is considered a sacred color, representing purity and divine energy. It's often used in religious rituals and ceremonies to portray the event as pure while also aiding in cleansing the spirit.

Emotionally, white is known to have a positive impact in terms of helping people connect with the environment around them. The color is known to promote feelings of mental freshness and clarity. It may also enhance creativity and elevate concentration, making it a popular choice for workspaces and study areas.
White also has a sense of neutrality, allowing individuals to approach situations with an open mind. Most people who identify with this color are always willing to explore new possibilities.
The pigment also earned itself a reputation for being the most popular choice for weddings. It's noted for its representation of purity and innocence between the bride and groom. It also signifies the beginning of a new chapter in life. In wedding contexts, white is more of a bride color.
This hue is noted as well for its ability to create a sense of space, cleanliness, and simplicity in interiors. It's often used as a base color to highlight other elements in a room. It may also help to convey a sense of harmony and balance.
Negative Associations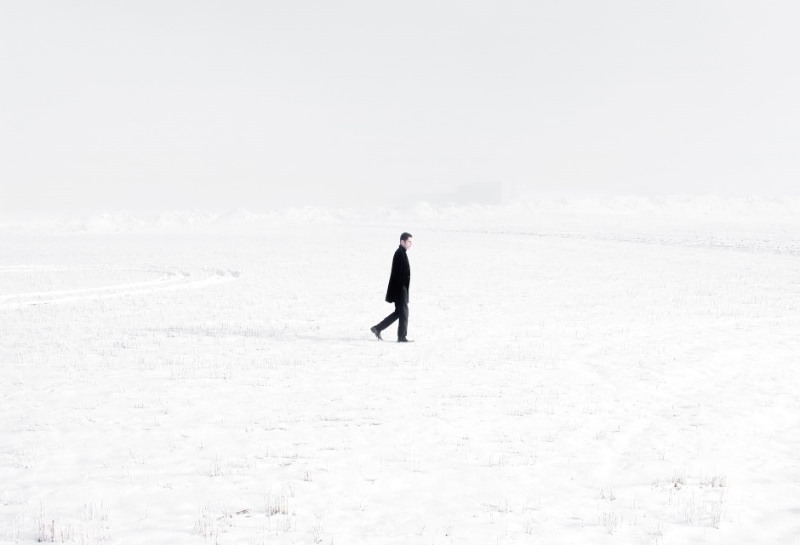 Despite its many positive connotations, the color white is not universally admired. That's because it may also resonate with negative feelings like sterility and emptiness.

While white is often seen as a symbol of cleanliness and purity, it may also come across as boring and cold. The starkness of pure white can create a sense of emptiness or aloofness, leading some individuals to view it as lacking in warmth.

In the fashion industry, white may be associated with pickiness and a heightened sense of style awareness. Those who prefer white clothing are often seen as meticulous and particular about their appearance. Well, that can be a plus or minus, depending on how you look at it.

The color white also resonates with white collar jobs, which typically refer to professional or administrative roles. This association suggests a high sense of formality and shrewdness. But it may also be seen as a little detached and elitist.
Note that the negative associations with white aren't inherent to the color itself. They rather spring from the cultural and personal interpretations the color is often subjected to.
For instance, one person may perceive white as a clean and pure color. Another person may view the color as sterile and devoid of life.
Besides, white's simplicity and lack of variation can be perceived as monotonous and uninspiring.
The most important thing to remember is that white's negative associations are subjective as they depend on varied interpretations. Despite its negative connotations, this color remains a preferred choice for many.
Popular Phrases and Idioms Using White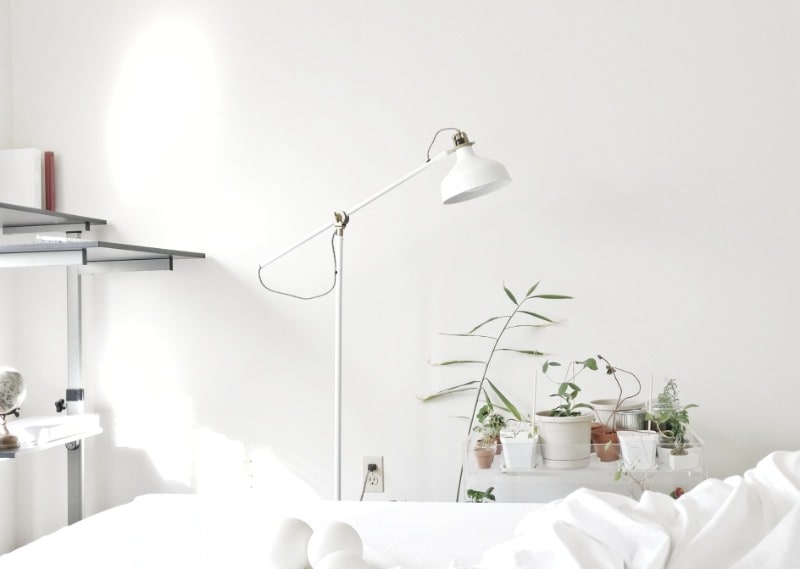 The English language is rich in popular phrases and idioms that utilize the word "white," either directly or symbolically.

White often symbolizes purity, innocence, and divine qualities in literature. For example, in Herman Melville's 'Moby-Dick,' the white whale represents the unknowable and mysterious aspects of nature. Similarly, in Nathaniel Hawthorne's 'The Scarlet Letter,' the white letter 'A' symbolizes purity and redemption.
There are several famous white landmarks around the world, too. The Taj Mahal in India, The White House in the United States, and Sydney Opera House in Australia are a few prime examples. These landmarks lend more credence to the significance of the color white.
Wearing white is often seen as a symbol of elegance and sophistication. It's a timeless color that can be worn on any occasion. White garments are associated with cleanliness and purity, making them a popular choice for bridal wear and formal events.
The minimalist hue is also prominent in art and design. It's frequently used as a background color to highlight and contrast other colors. In minimalist design, white is valued for its simplicity and ability to soothe the senses.
Using White in Advertising
One significant aspect of white is its extensive usage in advertising campaigns. Many marketers have leveraged the color's positive connotations to create memorable advertising campaigns.

The impact of white in brand logos is undeniable, as many well-known companies have incorporated this color into their emblems and branding materials.
For example, tech giants like Apple and Samsung utilize white in their logos, embracing the color's modern and sleek aesthetic. Other companies also use white for its ability to convey a sense of simplicity, elegance, and sophistication.

Color psychology plays a crucial role in determining white's usage in marketing strategies. By utilizing white in advertisements, marketers can create a sense of openness and clarity, thereby enhancing the perceived value of their products.
Additionally, when used in product packaging, white may convey cleanliness and purity. That makes it suitable for use in industries like personal care and household cleaning products.
White is also employed as a symbol of purity in advertising. This association is particularly prominent in industries that promote health, hygiene, and beauty. By utilizing white in their advertisements, such companies are able to establish a sense of trust and reliability with their clients.
Moreover, white backgrounds in advertisements have proven to be highly effective. The color provides a clean and uncluttered canvas for displaying products or highlighting key messages. White backgrounds can also enhance text legibility and image visibility, making various elements in advertisement materials instantly recognizable.
Final Word
The color white is more than just a plain canvas for other hues to shine. Its purity and clarity offer a breath of fresh air, allowing spaces to breathe and messages to resonate deeply. Through its nuanced shades and interplay with light, it encapsulates emotions, making it an indispensable tool in any creative arsenal.
As you navigate the intricate interplay of colors, fonts, and design elements, remember that white isn't merely an absence of color—it's a powerful presence that paints stories and provides infinite possibilities for the imagination.