Pixel art has recently become a trend again thanks to gamers and designers who love its nostalgic appearance.
It first gained popular appeal when games such as Space Invaders and Pac-man were introduced to the market in the late 70s. More characters in pixel form were later developed when 8-bit consoles from Nintendo and Sega entered the arena.
But it doesn't need to be limited to video games. Things like cross-stitch and mosaic can be quite similar to pixel art (especially from afar). When small units come together to form large scale artwork, this too, can belong to pixel form.
In general, pixels are now viewed as a representation of a more carefree generation. If you can't get enough of this classic look, take a gander at this compilation of awesome pixel fonts.
Awesome Pixel Fonts
1. Billy
Billy is a 1980s retro-style pixel font, reminiscent of old video game dialogues. Currently available in 3 weights and includes language alternates.
2. Bitbybit
Bitbybit is a sans serif pixel font in both regular and bold styles. It is inspired by renewed favor for retro gaming.
3. Cyber Soulja
Yo, check it out! Cyber Soulja is a dope pixelated sans-serif font that brings back all the sick vibes from the 80s and 90s. Every letter is crafted with mad precision and attention to detail, capturing that retro aesthetic from the classic arcade games we all grew up on.
Its bold, blocky letters are straight-up sci-fi futuristic, making it the perfect choice for logos, titles, game design, packaging, and posters. It's like each letter is a pixelated warrior, tearing it up through a digital landscape full of endless adventure and epic excitement! Tap into the nostalgia with Cyber Soulja and level up your designs.
4. Waves CPC
Waves CPC is a pixel font family that features three members of the family so far with more on the way. It's an uncomplicated blackletter font with an uncommon addition of being done in pixel art style.
5. Game Over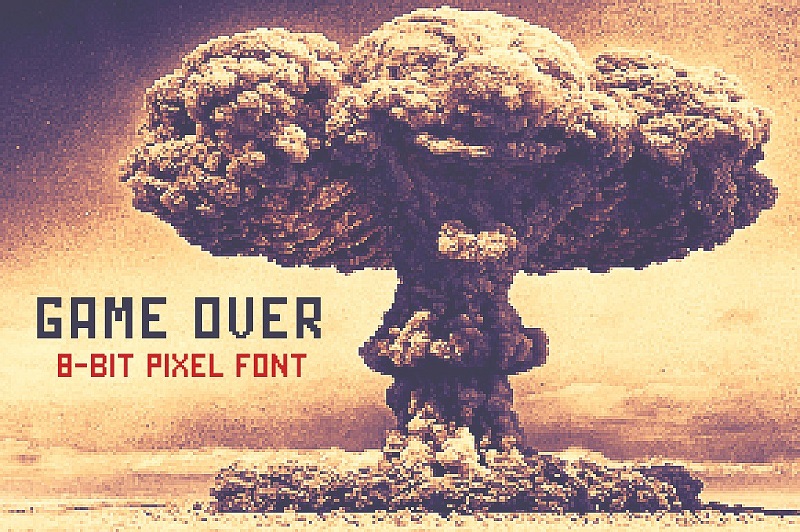 Inspired by low-res bitmap lettering from early generation computer devices, Inspirationfeed invites you grab this all-caps font that's reminiscent of a young, carefree era.
6. Pixeldust 
Pixeldust is a unique pixel typeface that looks like a handwritten font. The possibilities for this font are endless, you can use it for mobile apps, games, retro design projects, and much more.
7. Bitcraft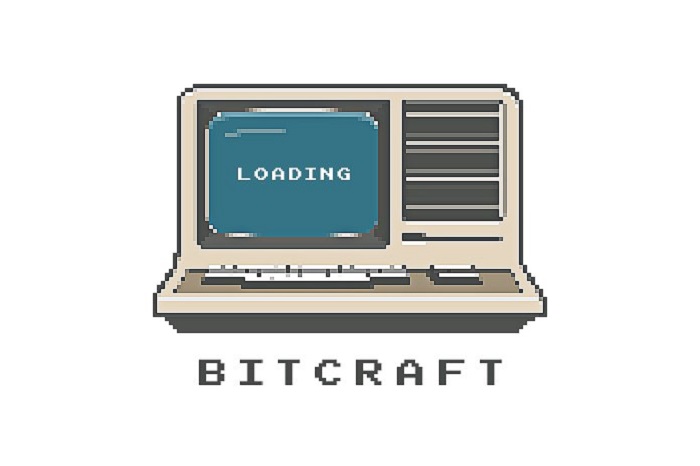 Effortlessly re-create the classic fun vibes of the 80s using this display typeface that goes well with retro t-shirt designs, posters, illustrations, logos, and more.
8. Newsgeek
Go back to basics in this geeky typeface brought to you by Francisco Beltrán. It works well for print designs or as a web font.
9. C64 Display
Remember Breakout, Pac-Man, Pong, or Asteroids? They were all played in the legacy Atari Video Computer System. Copy the same look and feel with this arcade display typeface.
10. PRETTY WEIRDO
This cute pixel display font by Choo Studio is just what you need to give those t-shirts, invitations, cards, posters, and scrapbooks the nostalgic vibe they crave. Combine the 2 fonts (Fill and Outline) and play around with colors to achieve that 80s look in minutes.
11. CUFEL Font
It's hip to be a square once again in this geometric sans by Fontsphere. Looking large and in-charge, don't be afraid to use this futuristic all-caps lettering in headlines and posters, where it will grab the most attention.
12. Dead Meal
This hand-drawn pixel font from David Slaager has been meticulously crafted, each 'fake' pixel consisting of pen slashes. With 195 characters as well as special symbols, it looks like real stitching – but without the needlework required.
13. Jaunt
The game isn't over yet – not with this spunky offering from Saunter Studios. Flawlessly crafted to look like 8-bit pixels, your fingers will love its usability.
14. Chubby Choo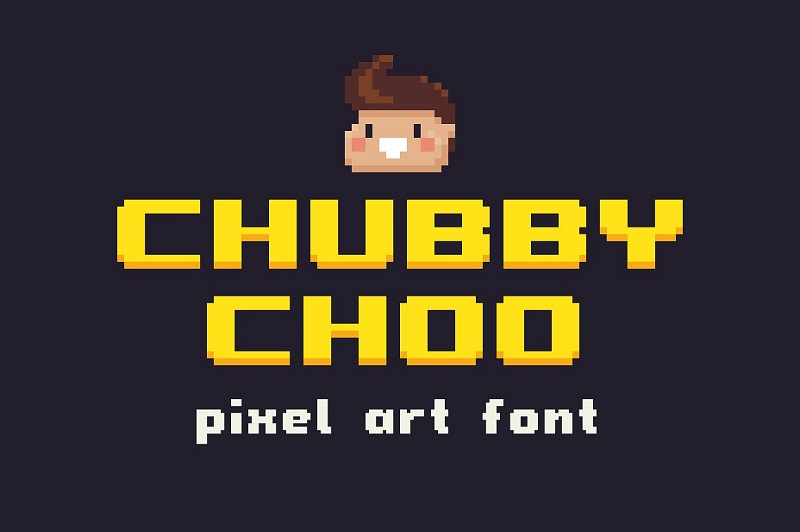 Be your own hero every time you use this cute retro bitmap typeface from Dmitrii Vlasov. It comes in Regular and SemiBold to help you achieve the right arcade vibe.
15. Level Up Font
Looking for the perfect typeface to complete your comics, digital art, or game? Then grab this geometric sans by Oleg Stepanov. With an authentic 8-bit look, there's nothing better for all those vintage projects.
16. Bitcraft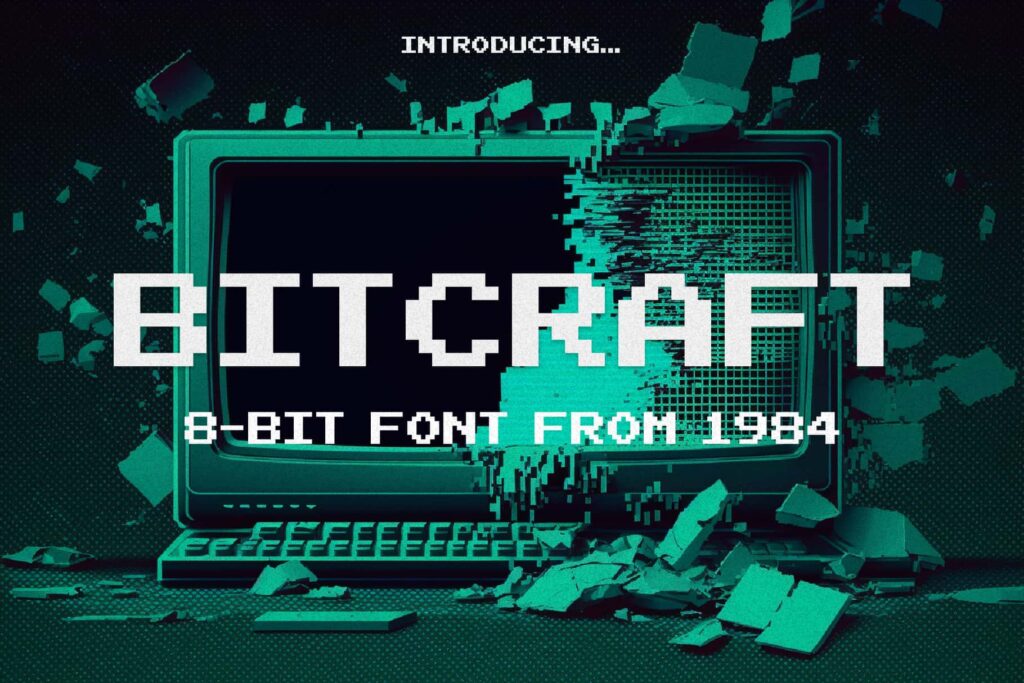 Bitcraft is an 8bit pixel font inspired by the 1980s. The all-caps font is designed with a retro look and feel, reminiscent of the classic video games and computer interfaces of that era. The font is suitable for a wide range of design projects like illustrations, posters, logos, apparel, and web design.