Last Updated on January 4, 2021
What do you do when you want to escape the humdrum of everyday living? You escape to a different world. Now it doesn't just mean travel or actually going to a new place. There are all kinds of activities to help you achieve this. You can simply put on your headphones and listen to ethereal music. Or you can watch movies. Another cheap alternative is to read.
Reading books, especially from the fantasy or sci-fi genres, opens up new worlds you wouldn't have thought about existing. And you know it's going to be good if it has a cool typeface. Think about your favorite books or movie posters: what did they all have in common? It drew your attention because it featured lovely images and a complementing font.
Re-create the same otherworldly feel to your designs when you use these fantastic fantasy fonts.
Premium Fantasy Fonts
1. Dragonfly – Joyful Handwritten Font
Dragonfly is a smooth and playful handmade typeface. The font is not only beautiful, but also legible. Even at small sizes it's fun and joyful to read. You can confidently use it for logos, quotes, invitations, blog posts, business cards, presentations and more!
Test this font by typing here
2. Nezuko Typeface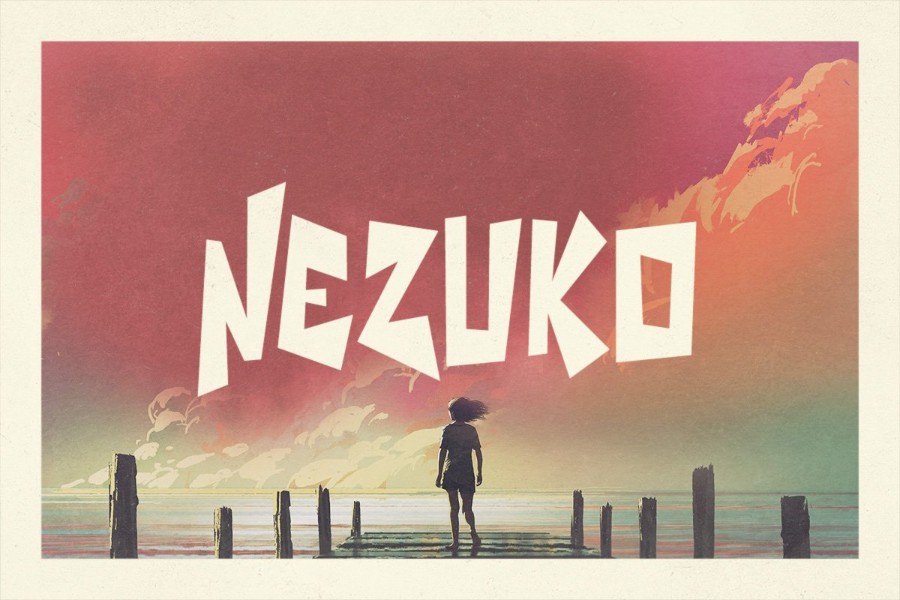 This font from Tugcu Design Co. is bound to give your works that mysterious aura thanks to its no-curve design.
3. BRAVEHEART
A modern display blackletter font made by KPH, it will easily complement projects based on fantasy, gaming, or fight themes.
4. Montebello
With 4 styles (script, sans, textured, and rounded) to choose from, this gem from Ian Barnard will conjure seaside thoughts and happy memories.
5. MADE Dillan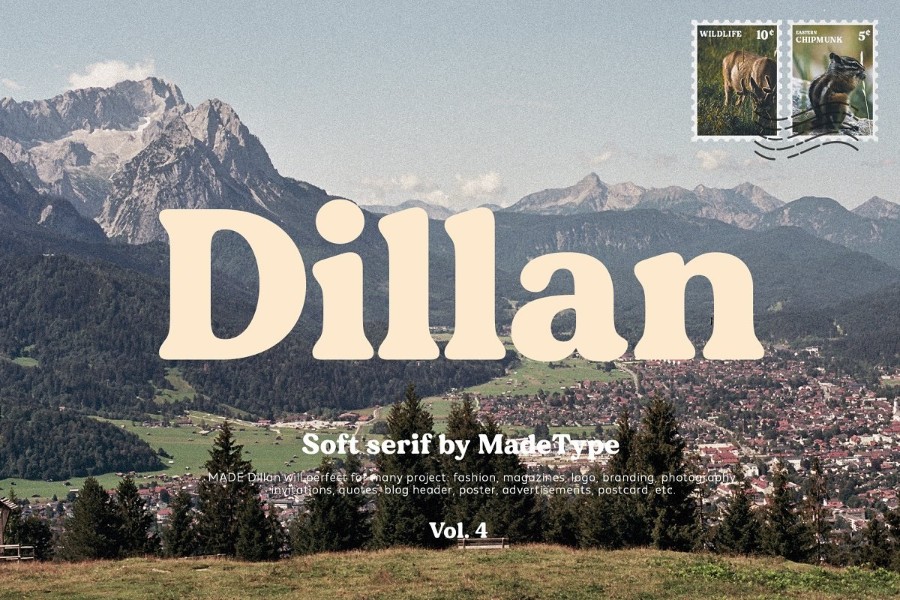 This versatile soft serif from MadeType can be used for all kinds of concepts: from fashion, travel, automotive, to advertising, editorial, or vintage. Your choice.
6. Story Tales
Don't be afraid to write your own story with this gorgeous type family from Rsz Type Foundry. The set includes 8 styles that can be layered, or used on their own.
7. Wonderland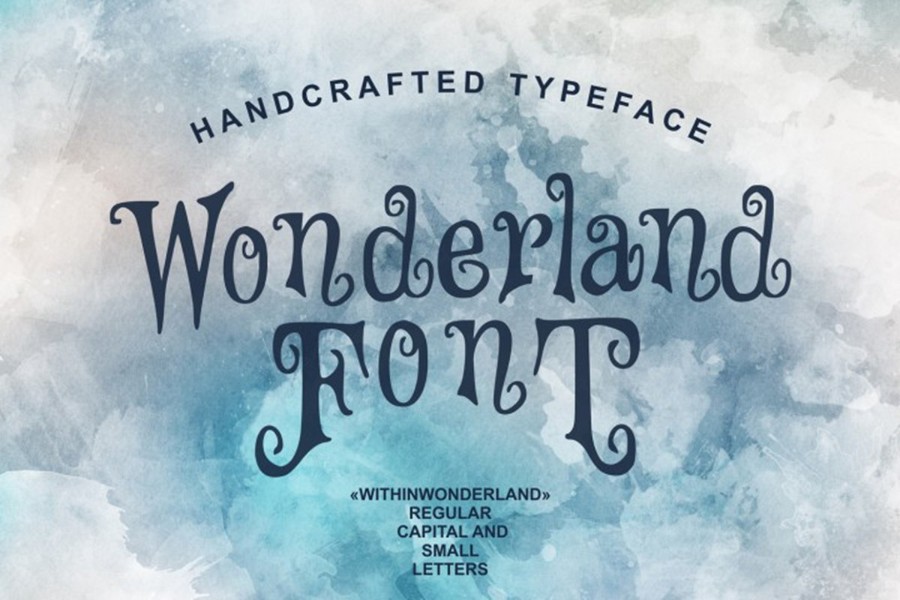 Vintage Font Lab gives you the chance to live your fantasies and go down the rabbit hole in this playful typeface inspired by medieval fairy tale novels.
8. Fantasya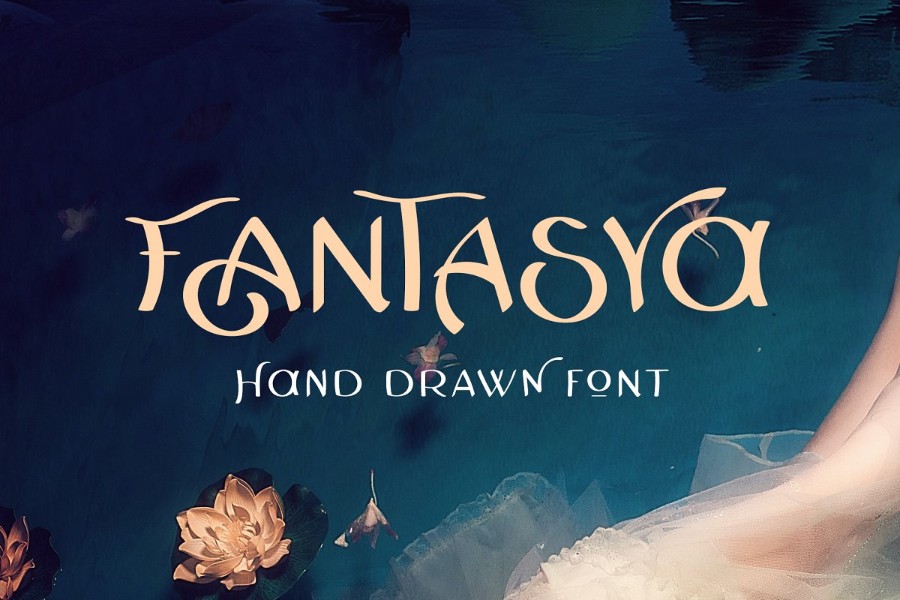 Let your imagination come to life with a little help from this hand-drawn font from Zeppelin Graphics. Recommended for use in Illustrator or Photoshop.
9. King Crayon
Kids will love this cute and simple creation from YandiDesigns that looks too charming for its own good!
10. Geno Typeface
Featuring 4 styles (regular and grunge, shadow and grunge), this product by Cruzine is what your fantasy works have been missing.
11. Outer Space Font
Let Vozzy Vintage Fonts take your skills to infinity and beyond when you use this label font that comes in 4 outrageous styles (aged, shadow, regular, shadow effect) as well as multilingual support.
12. Anima Typeface
Bring out the darkness within when you use this tall and sharp typeface. Ideal for book covers, apparel, movie posters, animations, and album covers.
13. Solaire Typeface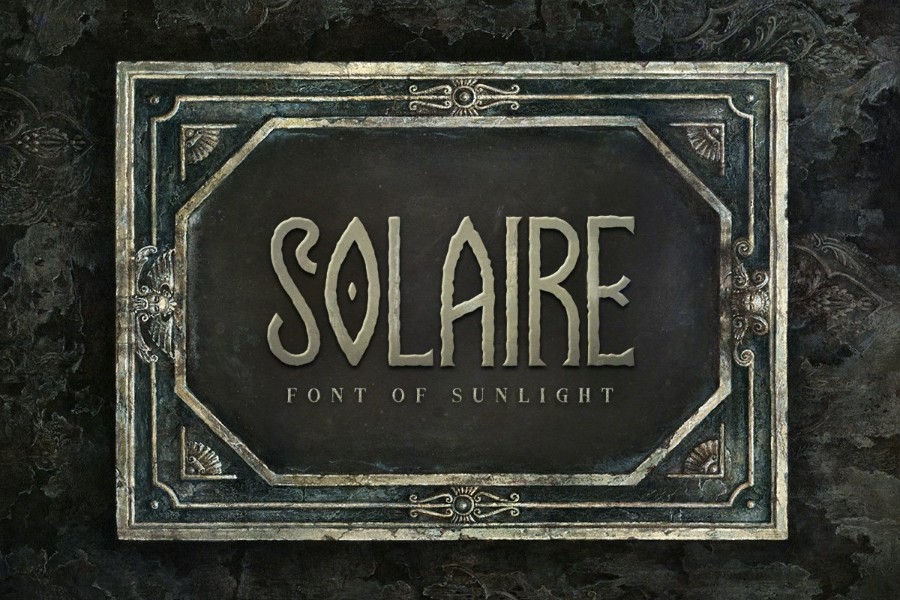 You can trust this fantasy-themed font family to bring out the best in your works thanks to its unique rough, runic feel.
14. Belmont
Bring your audiences back to a time of princesses and knights, warriors and kings, in this strong medieval font.
15. Magic Ivy
Anna Markovets proudly presents this whimsical botanical typeface that's about to give a touch of magic to all your projects!
16. Wisp
With exquisite curves and alternate versions for every letter, you know you were destined to put this font in your toolkit.
17. Royal
This decorative custom serif from JumboDesign features 5 regal styles fit for any nobleman: Regular, Guilloche, Guilloche1, Guilloche Shadow, and Guilloche1 Shadow.
18. Moon Firefly
Created by Annie Sauvage, this charming display font was specially crafted for dreamers to lovingly grace cards, posters, shirts, book covers, and more.
19. Erin
Take inspiration from the foggy forests in this mystical Celtic typeface brought to you by Twinbrush Image Forge.
20. Fantasy Bundle
With a total of 19 fonts along with Eye of Providence illustrations, this set is an absolute must-have for every designer who loves letting their imaginations run wild.
21. Fidencio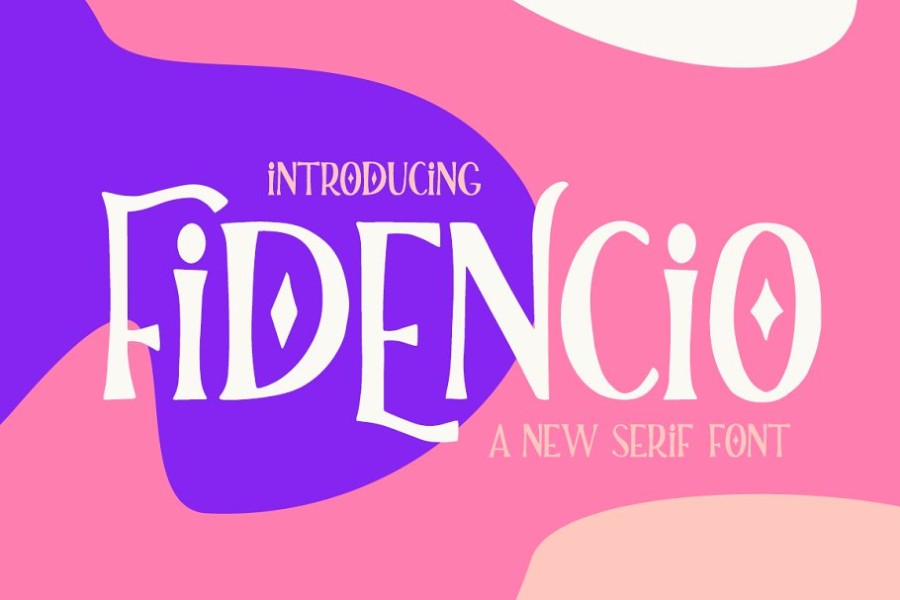 Salt & Pepper Designs brings to you this fun serif that looks just as magical on a book cover as it will on posters, greeting cards, labels, and apparel.