Last Updated on June 10, 2022
The common birthday tradition is blowing candles on a cake and getting gifts from friends and family. But the day someone was born isn't celebrated in the same way around the world.
In Latin countries for example, parties wouldn't be complete without the piñata. These colorful containers are usually made of papier-mâché, pottery, or cloth, and then decorated to resemble cartoons, donkeys, or even politicians. In Canada, celebrants are 'ambushed' by loved ones to smear butter on their noses for luck.
Meanwhile, Chinese birthdays aren't the same without birthday noodles, or chang shou mian. These are left uncut to symbolize long life. In Germany, you get chores if you're still single on your 30th birthday. Men need to sweep the stairs of town hall (or any public place), and women need to wipe doorknobs. To be saved from this task, you need a kiss from the opposite sex.
Regardless of culture or age, there are people who don't make a big deal out of their special day. Some folks simply go home, eat dinner, and maybe enjoy a quiet evening alone. Some just want to treat their friends to a nice meal.
Not celebrating anything in particular? Don't worry, these sweet birthday fonts can dress up any project for any occasion, big or small.
Happy Birthday Fonts
1. Big Jano
There are few birthday fonts as playful and joyful as Big Jano. Comes with webfont file, too! Includes the basic Latin alphabet, caps and lowercase, as well as numbers and punctuation.
2. Smile Kids
Smile Kids is one of those perfectly cute, playful birthday fonts. You can't resist the smile! Great for birthday invites, stationery, t-shirts, and pretty much anywhere you're looking to grab a child's attention!
3. Summer Show
Check out this cheerful, bold display birthday fonts set! Features two styles plus a set of vectors to help draw attention to your logo, brand, or more.
4. WinterLand Font
Design the perfect invitation with one of the greatest birthday fonts ever, WinterlLand! Featuring two styles and multilingual support, birthdays will never be the same!
5. Wonder Boys
Initially created for titles, headlines, and more – this adorable set deserves a place in your birthday fonts folder! Great for display, game titles, print, even apps!
6. Fresh Melon
Thick, bold characters make this Khurasan font a great design option. For projects like branding, greeting cards, and posters, this font is one way to add a cheery touch to them.
7. Bettaria
Stylistic alternates and multi-language support make this gem from Maulana Creative a must-have in your toolkit. The elegant, handcrafted look is perfect on stationery, brand names, and book/magazine covers.
8. Kool Beans 
Kool Beans is a 1960-70s inspired type that embraces the groovy psychedelia era. This font is perfect for any project that requires an authentic retro feel. Kool Beans can be used for magazine covers, social media posts, quote posters, book covers, merchandise, websites, advertising, branding, and more. Kool Beans comes in 2 unique styles, solid and outline. You can use both of the fonts to make your designs come to life by giving them a 3d feeling.
Test this font by typing here
Test this font by typing here
9. Reading Signature Font
Looking for a casual, signature-style font with pretty swashes? This Megatype creation comes in Regular, Monoline, and Bold to suit various project needs.
Download Reading Signature Font
10. Aurelie Smith
This signature typeface from Said Ezra adds a personalized, handwritten touch to logos, brands, and themed invitations. Also included in this package are doodle illustrations for a wider range of creative options.
11. Desirable Calligraphy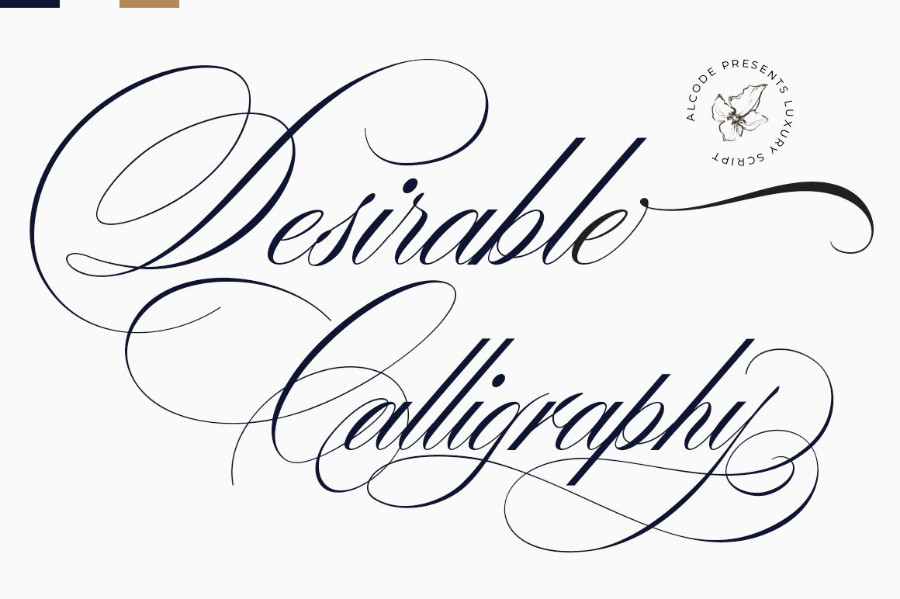 Inspired by Italian women's handwriting and ancient manuscripts, Alcode brings to us a timeless hand-made font. Add a classy, elegant touch to any project needing a feel for luxury or glamour.
Download Desirable Calligraphy
12. Happy Dance
Rad and Happy brings us a hand-lettered font that is full of spunk and fun, without losing legibility. This package includes capitals, lowercase letters, numerals, and punctuation marks.
13. Kindness Matters Font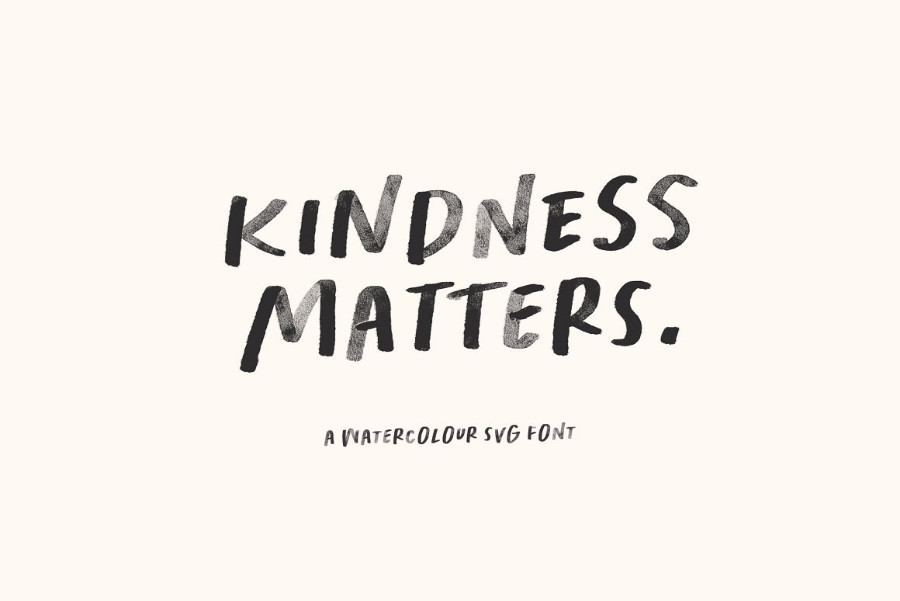 This all-caps SVG typeface has a built-in watercolor texture, adding a touch of realism to design concepts. It's also a great way to be reminded that kindness does matter while you work.
Download Kindness Matters Font
14. Bellatiez Font Duo
For works that need a hand-brushed look that blends well with modern standards, you can't go wrong with this Typia Nesia bundle. In this package is a cursive Regular, a display-type Caps, and extra hand-drawn illustrations as well as additional swashes for more creative design choices.
15. Bulgattie
Add one more choice to your script options with this Alcode creation. This formal typeface with classic elements adds a stylish flair to a wide range of business, wedding, and other event media.
16. Milea
The two fonts included in this Weape Studio design makes it easier to achieve various effects for your projects. Toggle between the sets for a natural, dry-brushed look.
17. Papercute Inline Font Collection
This S & C Type creation is an easy-to-read typeface inspired by paper cutting. Play with combinations of any of the included 8 fonts for truly unique effects.
Download Papercute Inline Font Collection
18. InstaLove SVG Font
Go for a fresh and full-bodied look using this Nicky Laatz typeface. Boost your creativity through the various ligatures and alternates available – plus a set of decorative swashes.
19. Signature Collection Script Font
This fashionable new typeface takes advantage of its OpenType features, making it look close to actual handwriting as possible. The pack includes 30 subtle watercolour overlays as transparent PNGS files and Photoshop brushes in high-resolution.
Download Signature Collection Script Font
20. Pink Lemonade Brush Font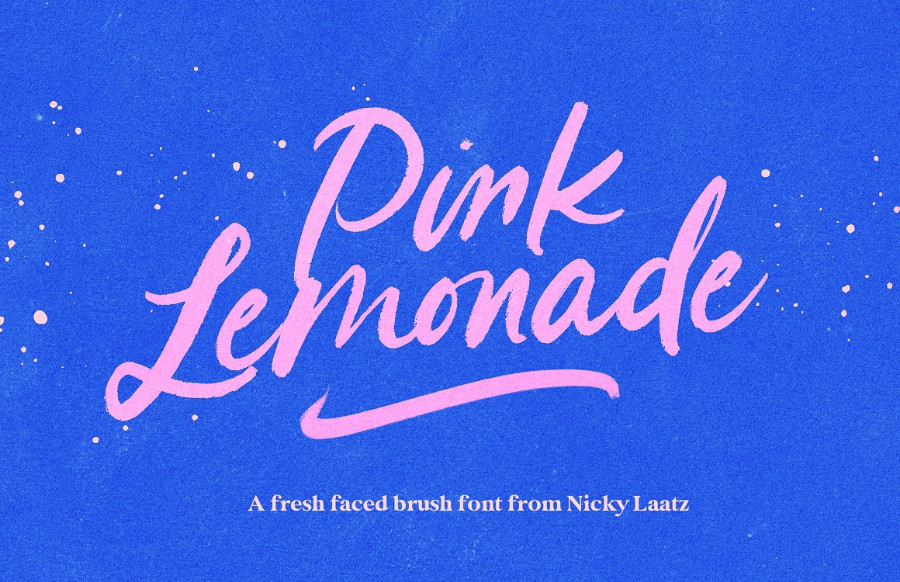 This fresh, bold brush font captures a realistic brushed-on look. Make your projects look less of a font and more freshly lettered by making use of available ligatures in this pack.
Download Pink Lemonade Brush Font
21. Joules et Jacques Font Duo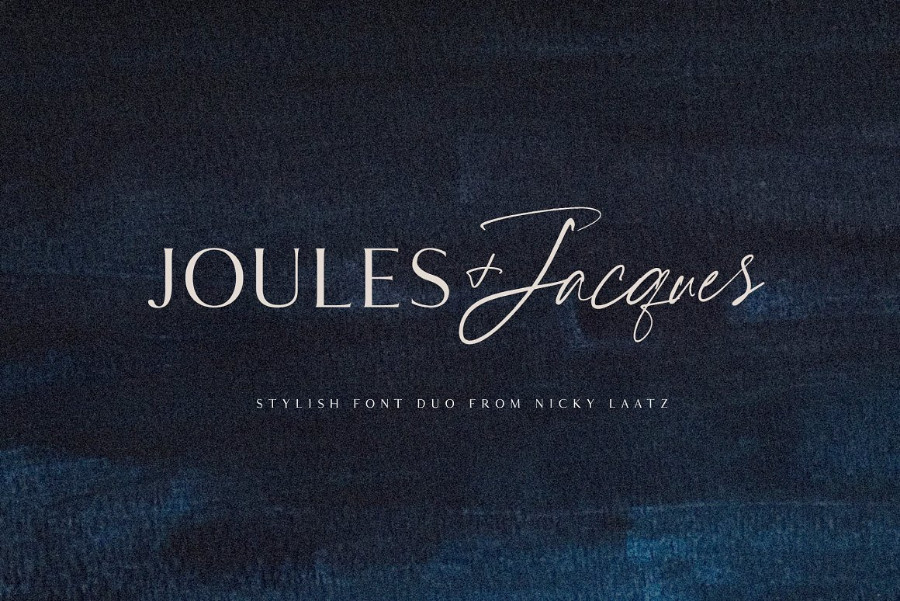 Combine a natural handwritten script and a refined, elegant serif to make graceful and stylish projects. Also included in this Nicky Laatz typeface is a set of 5 textured background JPEGs to enhance your designs.
Download Joules et Jacques Font Duo
22. Birthday Party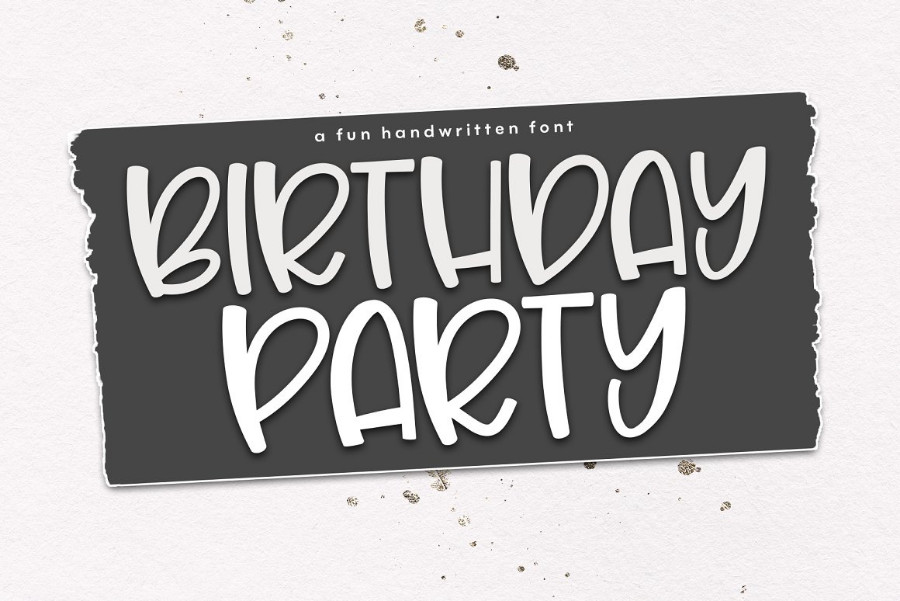 KA Designs presents a cute and quirky handwritten font. This makes a great option for birthday-themed works such as banners, invitations, and souvenirs.
23. Watermelon
Design works will look a lot more fun using this chunky and bold font from izzylikestodoodle. Get creative in making eye-catching t-shirt prints, phone cases, greeting cards, and other projects.
24. Hellena
Motokiwo's script font has n elegance that makes it a great fit for fashion designs, quotes, and other vanity-themed concepts. This font includes capitals, lowercase letters, punctuation, and multilingual support.
25. Milky Berry
This monoline script sporting a feminine, handwritten, and organic style can be used on an assortment of design work. Use it on concepts that require a modern and minimalist approach.
26. Good Graces
Sweet southern accents and at-home vibe make this Allie Richardson Design typeface a top choice for design projects. This monoline font will add a cute and charming personality to quote prints, scrapbooking, invitations, and t-shirt prints.