Last Updated on May 29, 2023
Pirates and their way of life have captivated people for decades. That's why stories and legends about them still live on to the modern days.
Dating back to as old as 14th century BC, pirates have plagued parts of the sea where merchant ships would pass by. Thus, those going through the Mediterranean were almost always at their mercy. In fact, it's a well-known tale that even Julius Caesar had been captured by pirates as a young man.
But it wasn't always a disgraceful profession. Back during the pre-classical era, the ancient Greeks viewed piracy as a legal and reasonable way to make a living. You can even read references to this in Homer's Iliad and Odyssey.
While there are obviously less pirates today, it still remains a problem in the maritime industry. This is because much of international commerce relies on shipping. Armed with new weapons though, their goal has never changed: and that is to 'Take what you can; and give nothing back'.
Ready to take on the high seas? Then create some swashbuckling good content with these amazing pirate fonts.
Legendary Pirate Fonts
1. Pirates Display Font
Don't be fooled – this retro typeface from Unicode is as flexible as it is beautifully made. Aside from pirate or maritime themes, you can also use this on Halloween, vintage, music, and travel concepts.
2. Cutlass Typeface
Inspired by classic horror cartoon and pirate culture, Gumico Studio presents this one-of-a-kind typeface. It comes in three styles (Regular, Rough, Shadow) as well as BONUS pirate dingbats to make your maritime ideas come to life.
3. Pirate Vintage Style Font
Featuring six (6) styles (Regular, Grunge, Inline, Inline Grunge, Shadow, and Shadow Grunge) to choose from, JumboDesign gives you this custom serif that's always ready to set sail.
Download Pirate Vintage Style Font
4. Freebooter 
Freebooter is a pirate inspired typeface from the 1500s. The imperfections of Freebooter will give your designs and authentic human touch. It comes with upper and lowercase letters along with all the special characters you would expect. Suitable for branding, apparel, social media, advertising, editorials, marketing. etc.
5. Coaster Ghost
Coaster Ghost, a serif pirate font, is considered rigid, suitable for badge design, and logos, title fonts, or supporting font. This font is a bit gothic and certainly vintage.
6. The Bjorke
The Bjorke is a handmade pirate font, suitable for logos, headers, titles, and typography art. Features 2 styles and 3 formats with lovely ligatures and swashes.
7. Castleton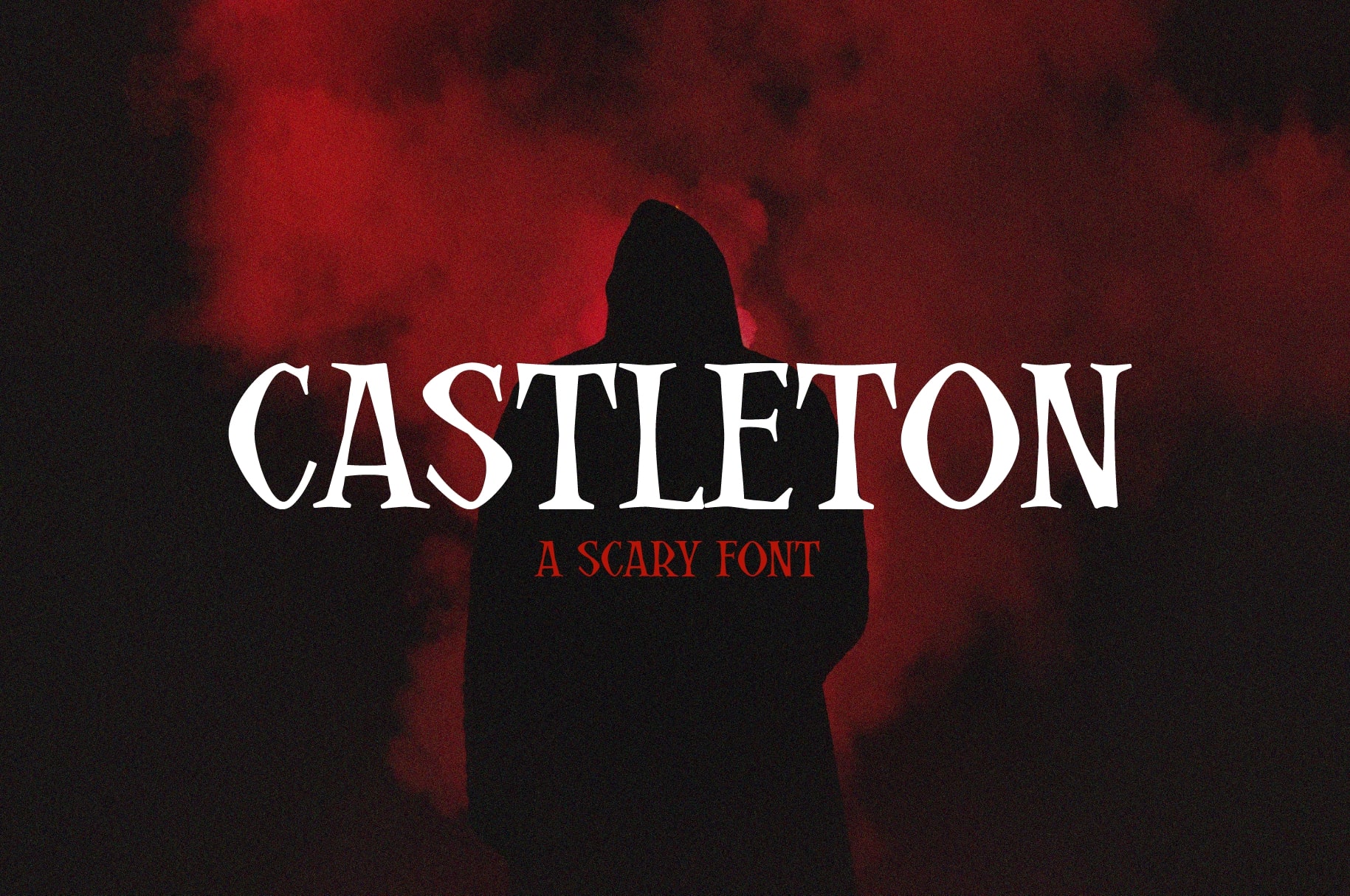 Castleton is a Halloween inspired typeface. This unique font is perfect for horror designs as well as fantasy based projects. You can use it for just about anything like posters, branding, apparel, stationary, stickers, packaging, movies, album covers, and more. Create eye-catching designs today with Castleton!
8. Bonnycastle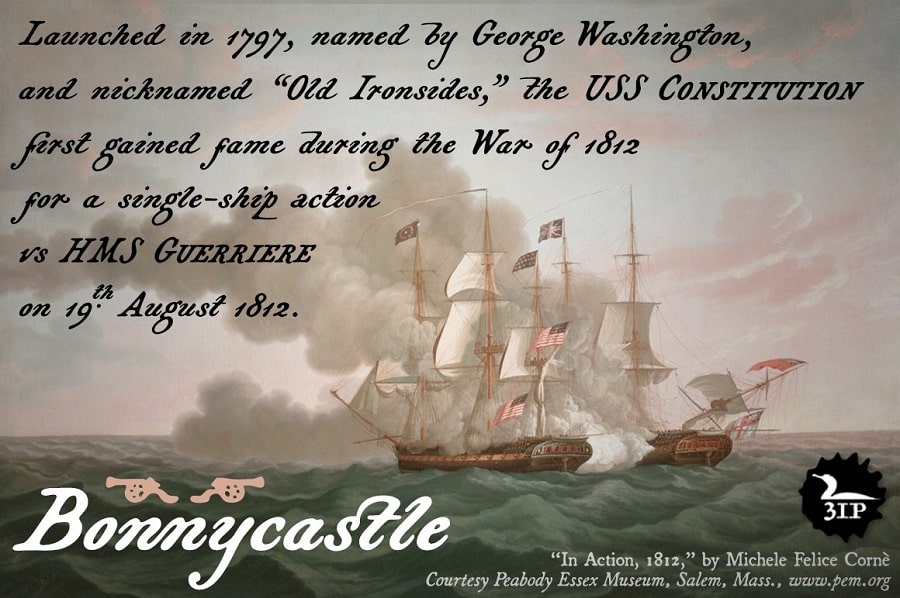 Influenced by hand-lettered titles from charts and maps of Sir Richard Henry Bonnycastle, an English officer and military engineer who served in the War of 1812, this font will give your works that romantic, old world feel evocative of that decade.
9. 1651 Alchemy Family
Want to be whisked away to a time when magic, damsels, and knights were at play? Then use this type family that contains special OTF encoding, small caps, and alchemy symbols.
10. Helsing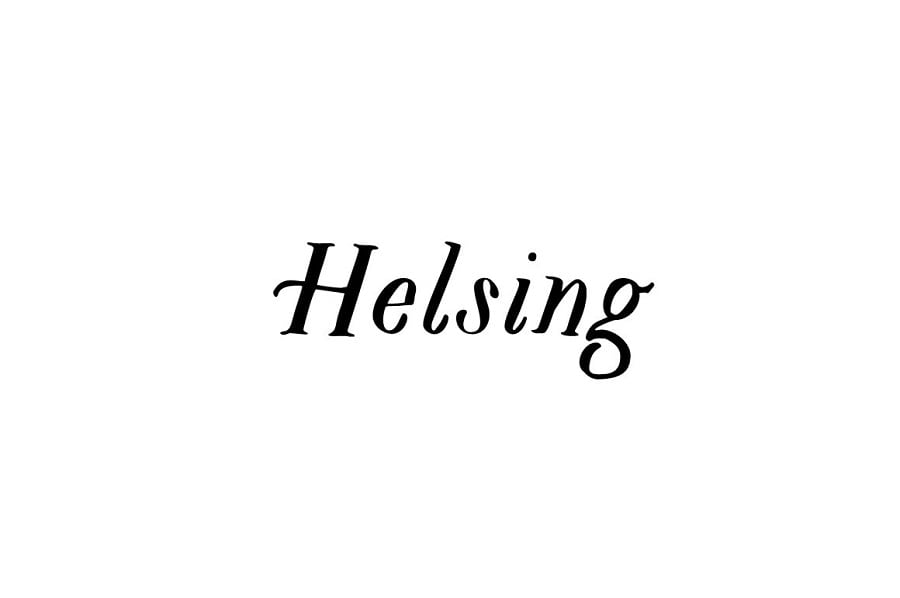 For those looking for the perfect lettering to put in illustrative titles, then this little number from Great Lakes Lettering should do the trick. With its skewed baseline, subtle texture, thick and thin contrasts, as well as decorative legs, it's an instant classic.
11. Arkana
Arkana is a breathtaking fantasy typeface. It includes upper, lowercase, special characters, numbers and punctuation. You can use this font for a variety of projects. It's perfect for books, video games, movies or any other kind of publishing or production in the fantasy genre.
[fontsampler id=53]
12. Black Shepherd
Designed by Katya of chekart, this bones font is exactly what you need to spice up posters, book covers, invitations, logos, and apparel for Halloween, horror, or pirate themes.
13. Geographica Hand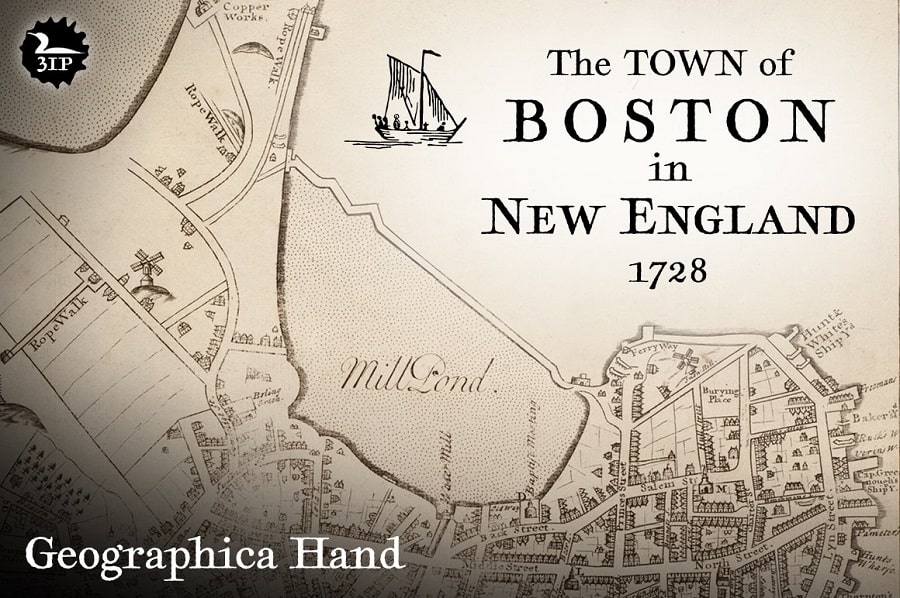 This antique font carefully mimics hand-lettered serif text on a series of British maps printed during the 1700s. The product includes rough map ornaments such as boats, trees, and windmills, to give your works an organic, amiable vibe.
14. Terra Ignota
A cartographic font with roots from 1650 exploration maps, use these letters if you want to lend a bold yet rustic atmosphere to your old-world projects.
15. Captain Shipwreck Font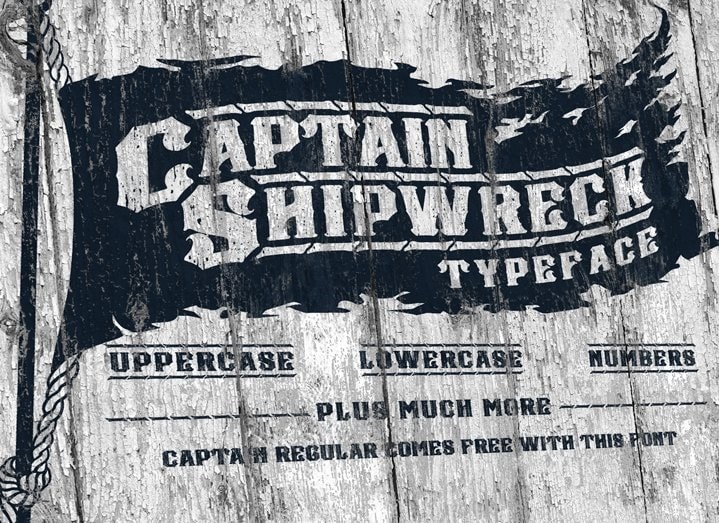 Designed by Jon Swinn, this uniquely distressed font from Alphabet Agency is all about being big, bold, and rough. Ideal for beer labels, biker gang jackets, or outlaw branding, its worn-out appearance will also look great as tattoos, logos, emblems, and more.
Download Captain Shipwreck Font
16. Saltpetre
Created with hand-inked, antique dip pens and playfully spaced for a delightful, irregular look, Magpie Paper Works presents this charming offering that you can use for personal or commercial projects.
17. Pirates Dingbats
This is a collection of pirate, death, thieves, and high seas drawings in a font format from Intellecta Design.
18. Jacob Riley
Now you can pretend to be an 18th century belle or gentleman with a pen pal by using this hand-illustrated calligraphy that's amazingly reliable.
19. Texas Hero
Ever wanted to replicate nineteenth-century handwriting? This gem from Three Islands Press is just the thing. Fashioned from Thomas J. Rusk's penmanship, this font includes 500+ glyphs, a full complement of discretionary ligatures, contextual alternates, old-style and lining figures, inkblots, a crossout, at least one doodle, and complete Central/Eastern European alphabets.
20. 1809 Homer PRO
There was a time when it was carrier pigeons, also called "homers" that delivered small letters.  Get a load of this typeface from GLC Foundry that mimics a similar feel, but with a modern, readable twist.
21. 1822 GLC Caslon PRO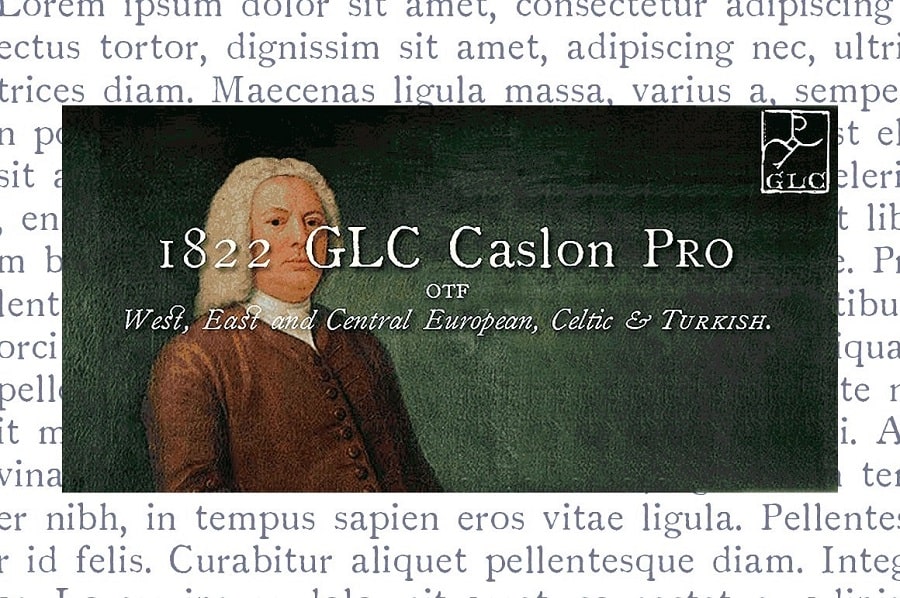 This Pro set was inspired from the well-known Caslon typeface created by William Caslon, the English font designer. Available in two styles, let it set the tone for a classic look to grace your old-school projects.
Download 1822 GLC Caslon PRO OTF
22. Ocean Display Font
Unique vintage & grunge style custom display font with 4 styles: regular and grunge, inline and grunge. Ideal for beer labels, biker gang jackets, or outlaw branding, its worn-out appearance will also look great as tattoos, logos, emblems, and more.
Download the Ocean Display Font here!
23. Seahorse Typeface
One of the coolest designs on this entire list is Seahorse. It is inspired by old victorian typography and sign painting. this font is perfect for your vintage greeting cards, logo, and other classical design projects. Downloading the font package is easy, and using the font is even easier because it is so versatile and has such a range of use cases.
Download the Sea Horse font package right here!
24. Khalif
KHALIF is a typeface that is inspired by Celtic or uncial styles. With a vintage style that is quite unique Khalif Typeface is suitable for designs with illustrations and as display fonts. The package contains four stylish fonts that are totally unique and attractive. Not only that, but they are also highly versatile too!
25. Native Instapress
Native typeface comes in TTF format. It was inspired by the lettering that has been popularized by various lettering artists over the last 4-5 years. Originally a take on an Americana style of lettering, Native screams "Whiskey Label", but will look great on anything from a type based logo to Apparel Design.
It comes with a PSD file that let's you know how to size your artwork for the Action to work the way it works for me! It comes with 3 different actions: Instapress Thin, Instapress Medium, Instapress Thick. All made to work on different font weights. Feel free to try all 3 to see which one fits best with your artwork. It was made on CC & worked great on CS6 as well. Works with Vector artwork & Transparent PNG.
26. Pirates Rum Vintage Typeface
The perfect pirate font, this awesome design will make any advertisement, business card, poster, flyer, or price of apparel look like it has come straight from a pirate ship! Ideal for beer labels, biker gang jackets, or outlaw branding, its worn-out appearance will also look great as tattoos, logos, emblems, and more.
Download Pirates Rum Vintage Font right here!
27. Mermaid Typeface
Mermaid Typeface is an old fashioned typeface, inspired by victorian and ornamental typography styles, it includes a web font version, so you can use it for websites and social media designs alike. Versatile, classic, and awesome, this is a font design that you won't want to miss.
Download the Mermaid Typeface here!
28. Posey Vintage Type 4 Font Files
Posey is a vintage display family including Regular and Textured versions as well as Italic versions of each. it's perfect for logos, name cards, magazine layouts, invitations, headers, or even large-scale artwork. Posey includes 4 OTF & TTF files within the Zip folder.
29. Derphace Retro Display Font
The Derphace Font is inspired by authentic typefaces that are found in old labels. This font collection contains four stylish script and serif fonts. Every font comes with 4 style typefaces (regular, rounded, rough and stamp).  This script font includes some alternates. The font is ideal for design concepts such as logos, posters, labels, badges, packaging, branding, quotes and much more. A truly fantastic font that is versatile, and unique.
30. Vincicode Elegant Vintage Script
Are you looking for a elegant fancy vintage script font? Well if you are, then you should download this versatile Vincicode font. It is perfect for a range of uses, from wedding invitations, to business cards, to quotes, to posters, to name just a few. Included are a range of different ligatures, and you can use the font with a range of OpenType services.
31. Blackbeard
Blackbeard pirate font has a bold and solid display with a vintage feel. Suitable for titles, logos, bands, and more.
32. Vanderick Fantasy
Vanderick pirate font, perfect for horror novels, with a Gothic decorative display.