Last Updated on October 9, 2023
DaFont is popular with both type and graphic designers, due to its extensive library of high-quality fonts. Many typefaces on the website are free for personal and commercial application, which means you can use them without worrying about infringing on the creators' intellectual property rights.

Another thing that sets DaFont apart from its competitors is that you can avail fonts in different formats and sizes. In this article, we look at the 30 most gorgeous DaFont fonts to download for free.
1. Old London
Old London is an elegant gothic typeface that resembles the classic blackletter calligraphy. The typeface was created in the late-18th century by English designer Dieter Steffmann, which explains how it might have earned its name.

Due to its gothic appearance, Old London is especially great for designing book covers. The font would also look cool on scroll projects, road signage, and billboards.
2. Urban Jungle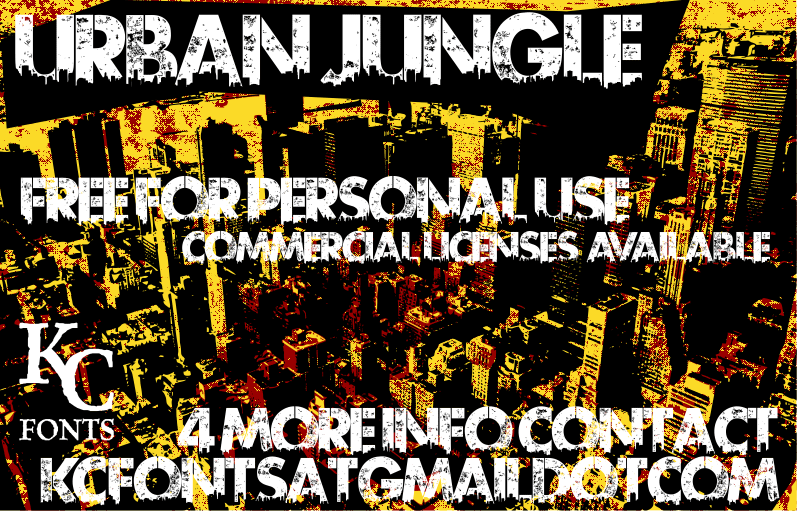 Urban Jungle is a distorted, eroded display typeface designed in 2011 by KC Fonts. The font's defining feature is its grunge aesthetic that's completed by a washed-out appearance.

Urban Jungle draws its inspiration from the vibrant graffiti and street art culture that has taken over most cities in the last few decades. This dusty typeface is fairly diverse and will suit most creative endeavors.
3. Waltograph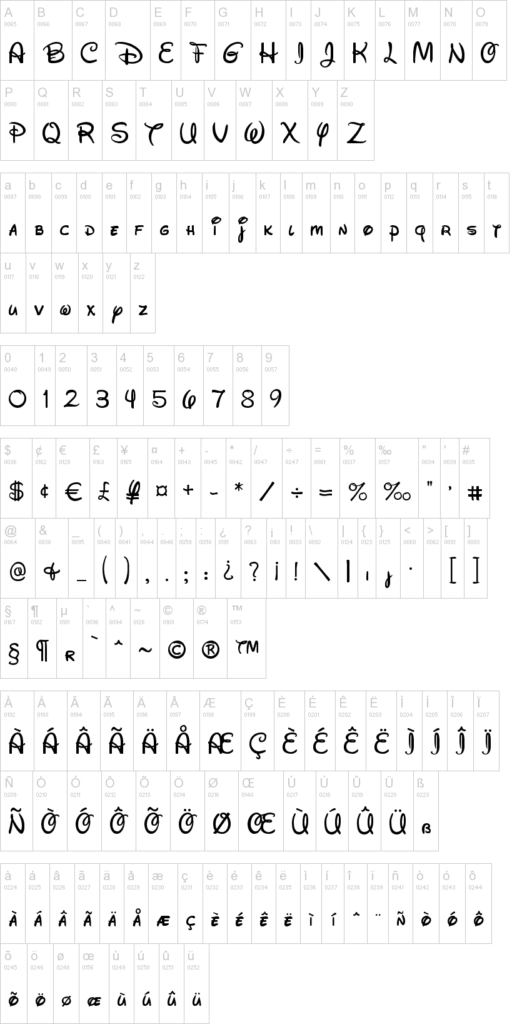 Walt Disney may have died over half a century ago. But his legacy lives on. And while the late film producer is credited for revolutionizing the animation industry, he also gave us one of the most iconic fonts.

Waltograph is a typeface based on Disney's very own signature. The closest version of this font available on DaFont was created by a type designer known as Justin Callaghan.
4. Hotel de Paris
Hotel de Paris is a vintage-inspired display font by StereoType, noted for its diffused brush strokes. The font looks exceptionally great if used on logos and landing pages. It's an ingenious way to generate interest in your offerings while also endearing people to your brand.

Due to its playful elements, Hotel de Paris would also be a great fit for designing baby and feminine products.
5. Louis George Café
Louis George Café is an elegant, modern, and contrast san-serif family of typefaces by Yining Chen. Most fonts in this family were carefully designed using unique computer-generated graphics.

Although Louis George Café fonts were originally intended for professional application, subsequent upgrades have rendered many of them also usable on casual and informal designs. These include t-shirt branding, web graphics, logo design, poster design, etc.
6. Myron
Myron is a gorgeous family of display fonts. The typeface contains six different weights, ranging from Light to Bold.

The fact that Myron is a display font automatically makes it perfect for titles and headlines. Posters, product packaging, and PowerPoint slides are among the top places you can use this DaFont font.
7. Timeless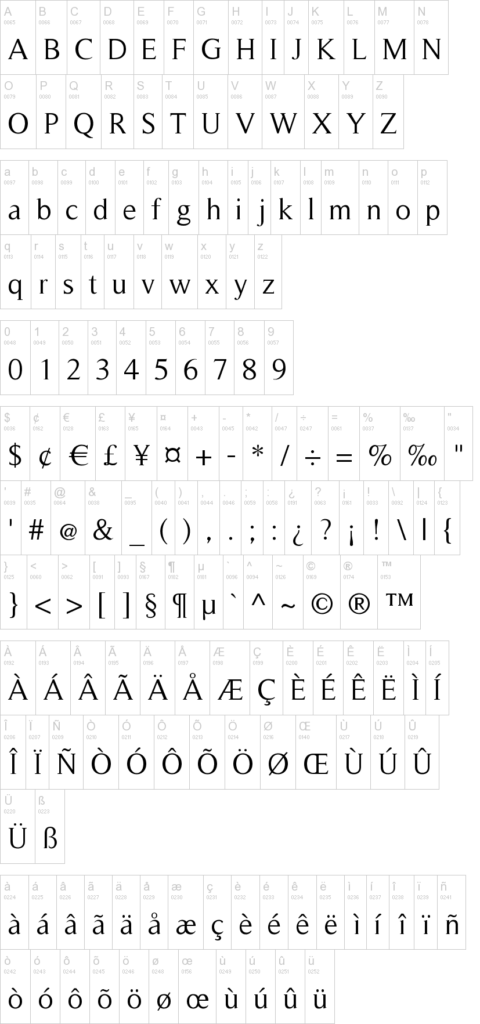 The name pretty much sums up the effects that you can achieve with this serif, bookish typeface by Manfred Klein. But while Timeless is excellent at recreating classic-era elements, its simplistic pared-back design gives it a modern feel too.

Consider using the font where regular serif typefaces would look uncomfortably formal. The font can imbue a touch of friendliness into an atmosphere without coming across as too informal.
8. Bebas Regular
Ryoichi Tsunekawa's sans-serif Bebas fonts come in numerous weights and styles, most of which are available on DaFont. But if you've never tried these typefaces before, you should probably start off with the chic Bebas Regular.

Bebas Regular is incredibly clean and legible, which explains why it's the most-downloaded Bebas font on DaFont. Just remember that this is an UPPERCASE-only font.
9. Bebas Neue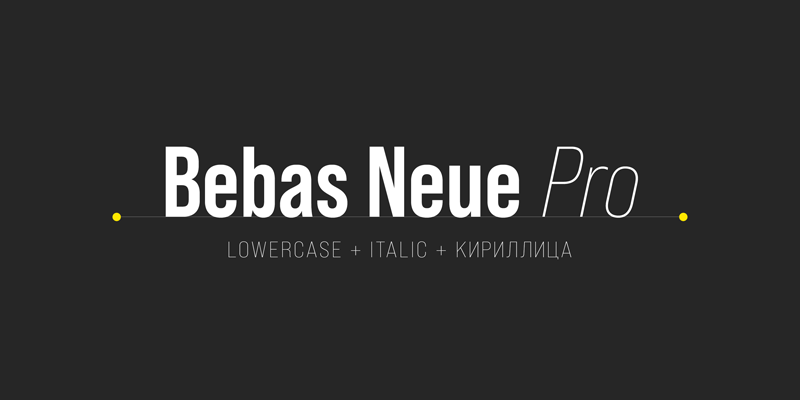 Fonts that support a single case are often frowned upon by type designers. Tsunekawa appears to have taken that factor into consideration when releasing subsequent Bebas variations.

Bebas Neue, for instance, comes in different weights, including Neue Pro, Neue Rounded, and Neue Semi-Rounded. Each weight is further available in multiple styles, including lowercase letters and italics.
10. Coolvetica
Despite its name sounding like the popular Helvetica, Coolvetica and Helvetica aren't related at all. Coolvetica is a classic typeface designed by Ray Larabie to recreate a 1970s custom display lettering.

The font is marked by tight kerning and funky curls. It's commonly used for summer-themed projects due to its nostalgic properties.
11. Shorelines Script
Shorelines Script is a handwritten typeface by The Branded Quotes. It looks a little more handwritten than most script typefaces on DaFont.

The font has a dainty and chic appearance that makes it a cool addition to romantic designs. Its slender lines allow it to be used both for display and plain text.
12. Lemon Milk
Lemon Milk derives its name from the pale yellow color that results from mixing milk with lemon juice. That also happens to be the color of this sans-serif font created in 2014 by French graphic designer Marsnev.

Besides its yellowish appearance, Lemon Milk also stands out for its clean and modern look. Characters executed in this typeface tend to have rounded edges and smooth lines, making the font suitable for a variety of creative projects.
13. Wonderland
Wonderland, as you may have guessed, is a typeface inspired by Tim Burton's 'Alice in Wonderland' film logo. This elegant font was designed by Marco Trujillo López and debuted on DaFont on May 4, 2010.

Wonderland's quirky features, coupled with the film inspiration behind it, have made it one of DaFont's most downloaded typefaces.
14. Birds of Paradise
Birds of Paradise are beloved for their cute looks and graceful movements. So, it's unsurprising that a similarly-named typeface would be equally beautiful.

Birds of Paradise is a script typeface widely used in stationary and DIY home projects. The font was released by Herofont as a revival of 1970s typefaces by Al Elliot.
15. Caviar Dreams
Caviar Dreams is one of the DaFont types whose names paint a clear picture of their visual capabilities. This contemporary font goes well with fast life projects, such as party invitation cards.

Caviar Dreams can also infuse a retro or oblique aura into an atmosphere. The elegant typeface was created in 2009 by Nymphont.
16. Chopin Script
Chopin Script is a high-quality calligraphy font by ClaudeP. The typeface is free for personal and commercial usage.

It contains hundreds of glyphs, including all UPPERCASE and lowercase letters, integers, and basic punctuation marks. The font also includes a slew of special elements to spice up your type design project.
17. Livia Medium
Not only does this DaFont font have a cute-sounding name. It's equally beautiful.

Livia Medium is a display serif typeface known for its skinny look and striking silhouettes. Due to its slender appearance, this font is best used in large headlines, such as those on magazine covers or business cards.
18. Porter

Frank Hemmekam's Porter used to be available exclusively at Graphic River. However, you can now avail the font in many websites, including DaFont.

Porter comes in three different weights, each containing matching italics. It's commonly distributed in OpenType (OTF) format and is generally free only for personal use.
19. Baron Neue
Here's another popular DaFont typeface by Frank Hemmekam, created in collaboration with FontFabric! Baron Neue is an UPPERCASE-only sans-serif font that shares a similar retro vibe as Porter.

However, Baron is longer, slimmer, and more condensed than Porter. It's the better option if you're trying to save on space.
20. Wes
Wes Anderson is a renowned film director with dozens of credits to his name. He's also the primary inspiration behind this typeface by Yelena Madyankina.

Wes is a free font that resembles the original typefaces used in most film credits and posters by Anderson. It comes with a complete set of glyphs in addition to Latin and Cyrillic support.
21. Champagne & Limousines
If you're looking for the perfect font to portray life in the fast lane, then you might consider Champagne & Limousines by Lauren Thomson. This typeface carries an undeniable aura of glamor.

It comes in both regular and accented letters. You also get to pick between serif and sans-serif options.
22. Geo Sans Light
Sometimes, all you need is a formal sans-serif typeface that adds unnecessary frills to your design, such as Geo Sans Light.

Designed by Manfred Klein and available on DaFont, Geo Sans Light supports different cases. It's one of the few fonts that look stunning on both headlines and paragraphs.
23. Cheri
Cheri by Fontalicious is a 3D-like cartoon-inspired typeface that looks exceptionally cool on casual designs. The font comes complete with both UPPERCASE and lowercase letters.

Besides its fun and playful appearance, Cheri boasts an organic feel that allows it to blend into different informal designs. Common applications include on party invitation cards, blog headers, and posters.
24. Roboto
Roboto's name may sound like it was intended for use on AI-inspired themes. But that's not quite the case. Created by Google's in-house designer – Christian Robertson – Roboto sports a clean and modern look that allows it to transform the visuals of any environment it finds itself in.

The font was originally designed for use in Android devices. However, it has continually gained a wider application due to its sheer beauty and versatility.
25. Scriptina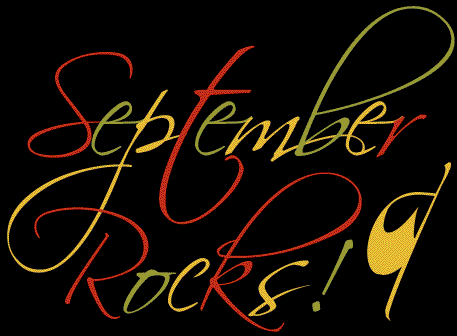 As the name implies, Scriptina is a script, calligraphy typeface. The font was designed by Apostrophic Labs with a view to adding a realistic flair to graphic designs.

Scriptina supports hundreds of glyphs, including a complete set of letters, numbers, and special characters. It's mostly available in the OpenType format, which speaks to its scalability.
26. Varsity
Varsity is one of the most nostalgic sans-serif typefaces on DaFont. The font was designed by Brøderbund Software.

What makes Varsity nostalgic is its reminiscence of old school days. The font conjures familiar images of school sweaters and sports jerseys, making it a go-to choice for designing school-related themes.
27. 28 Days Later
28 Days Later is a grunge-inspired font used in the '28 Days Later' film logo. It was designed by Filmhimmel and initially licensed as free for personal use.

28 Days Later is an UPPERCASE-only font. As a trade-off, the typeface sports clean and legible elements that make it an excellent fit for headline and light texts.
28. BadaBoom BB
BadaBoom BB is another comic-inspired typeface on this list that's readily available for immediate download on DaFont font. The font was designed by Nate Piekos for Blambot Foundry.

Thanks to its casual appearance, you might consider using BadaBoom BB for marketing and advertising. In fact, the typeface would suit any personal project where the idea is to capture attention through calls-to-action.
29. Keep on Truckin' FW
Keep on Truckin' FW is a retro-style font designed by Brain Eaters Font Co. It's based on the counterculture movement of the '60s and '70s.

The phrase 'Keep on Truckin'' also resonates with action or motion. Therefore, this font would be suitable on designs intended to portray or encourage progress.
30. Bleeding Cowboy
Bleeding Cowboy is one of the many Western-style typefaces by renowned graphic designer and illustrator Last Soundtrack. As the name implies, this grunge-inspired font would look exceptionally stunning when used as steak house signage.

Bleeding Cowboy is primarily a display font. Other projects you can use it on include book & movie covers, apparel branding, and homeware branding. You either love this one or hate it. Mixed feeling from the design community on this one.
Final Word
DaFont is a great place to find amazing typefaces to kick-start your next type design project.

Remember that while all the above fonts are free for personal usage, you may need the creators' express permission before using some of them for commercial projects.