Designed by Max Miedinger in 1957, Helvetica is still one of the best and loveliest types of sans serif. Based and inspired by Akzidenz-Grotesk typeface which was created by Berthold in 1898, this font was supposed to be as neutral as possible, to give off no meaning and to be as inconspicuous as possible.
With these traits, no wonder Helvetica has embedded itself in our culture, from restaurant menus, book titles, to movie credits.
As proof, here are 15 companies that use Helvetica in their logos:
Companies That Use The Helvetica Font
1. Nestlé
This multinational food and drink corporation uses a heavily modified version of the Helvetica font. The Nestlé headquarters is in Switzerland. They were founded around the 1860s, when one of the first founders developed and marketed baby food, followed by milk chocolate. The rest, as they say, was history.
2. BMW
Basically an acronym for 'Bayerische Motoren Werke AG', this German automotive company was founded in 1916. They first started producing aircraft engines, but later on focused on manufacturing luxury vehicles and motorcycles. Their headquarters is in Munich, Germany. In 2019, they produced more than 2 million vehicles.
3. TED
TED Conferences LLC is a nonpartisan, nonprofit media organization dedicated to spreading ideas, usually in the form of talks or public speaking engagements. Many of these 'TED Talks' are free and can be found on YouTube. They were launched in 1984 and are currently based in New York City.
4. Lufthansa
Deutsche Lufthansa AG, or more commonly known as simply, Lufthansa, is the largest airline in Germany. They are one of the five founding members of the world's largest air alliance, Star Alliance. While the company's logo uses a custom Head Type, it's still very much like Helvetica in its simplicity.
5. WhatsApp
Released about 9 years ago, this cross-platform messaging application freeware is currently owned by Facebook Inc. It lets users send and receive SMS as well as voice messages on gadgets such as desktops and smartphones. In 2015, it was hailed as the most popular messaging app. And by February of 2020, it has around 2 billion users worldwide.
6. Target
As the 8th largest retailer in the United States, Target prides itself in offering discounted items but with higher quality. Stores are also usually cleaner and have better trained staff. Founded in 1962, it currently has around 1,880 stores with a revenue of about 75 billion in 2019.
7. Subway
The American restaurant franchise is famous for their submarine sandwiches, or subs. The subs, also called a hoagie or a hero, consist of a cylindrical bread roll filled with a variety of meat, cheese, vegetables, and condiments.
8. Panasonic
Formerly Matsushita Electric Industrial Co., Ltd, the Japanese multinational electronics company was founded in 1918 thanks to one of its first products: the duplex lamp socket. The company changed its name to Panasonic Corporation in 2008, but continues to provide world-class goods like rechargeable batteries, home appliances, compressors, and more.
9. LG
This South Korean multinational electronics company has been in business since 1958. LG stands for 'Lucky GoldStar', which were the names of the two companies that merged to form the industrial conglomerate that it is today.
10. Jeep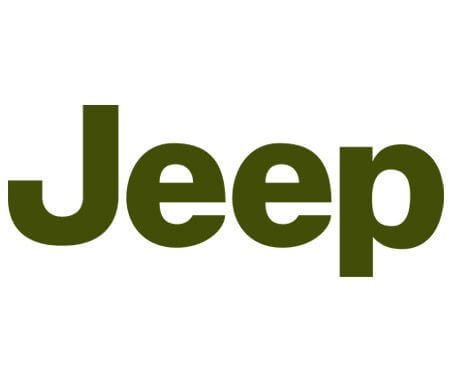 Previously owned by the American Motors Corporation (AMC), Jeep is now a division of Fiat Chrysler Automobiles since its acquisition in 1987. Aside from its famous off-road SUVs, Jeep also manufactures crossovers, sport utility vehicles, and pickup trucks. With a headquarters in Toledo, Ohio, the brand boasts of producing crowd favorites like the Wrangler and Grand Cherokee.
11. NBA
Who hasn't heard of the National Basketball Association, or NBA for short. With 30 teams and acting as a governing body for basketball in the United States, the basketball league has produced legends like Michael Jordan, Kobe Bryant, Stephen Curry, Magic Johnson, and LeBron James.
12. Tupperware
You may have heard your parents use the term 'tupperware' to mean any plastic storage container. But technically, it's a home product line developed by Earl Tupper in 1942. The Tupperware subsidiaries are under the American parent company Tupperware Brands that focuses on manufacturing kitchen and household products.
13. Caterpillar
Commonly just shortened to 'CAT', this construction and mining equipment manufacturer is a Fortune 100 company. It can trace its origins in the merging of the Holt Manufacturing Company and the C. L. Best Tractor Company in 1925. The famous CAT logo appears in all kinds of merchandise: from apparel to toys.
14. American Apparel
The former brick-and-mortar brand founded in 1989 used to be one of the biggest apparel manufacturers in North America. They became somewhat notorious with their controversial ad campaigns. In 2015, they filed for Chapter 11 bankruptcy. However, you can still buy their well-known products like hoodies and disco pants online.
15. Adult Swim
Adult Swim is an American adult-oriented nighttime programming block of the children's basic cable network Cartoon Network that is programmed by its in-house production studio, Williams Street. Marketed as a separate network for ratings purposes, Adult Swim currently broadcasts nightly from 8 p.m. to 6 a.m. ET/PT.