Last Updated on June 10, 2022
Computers have come a long way from a loom with punch cards. Today, they're faster, smaller, and more affordable. Depending on the model, they can process up to 5 billion calculations per second. They help us create documents, watch movies, make animation, mix sounds, and work out complex mathematical equations.
It's difficult to imagine that we once lived without these amazing machines. Connect the computer to the World Wide Web and you've got magic. When Tim Berners-Lee developed the HTML, it was the beginning of another milestone in history.
Nowadays, barely anyone can envision how we could do the things we do if we didn't have these at our disposal. So it's only natural that there are people who want to pay homage to computers with design.
Looking for creative computer fonts that will give your designs a sci-fi vibe? You've come to the right collection.
Creative Computer Fonts
1. Cartograph CF
This mono-spaced typeface is reminiscent of terminals and typewriters, but is handsome enough to be used on logos, presentations, headlines, or social media images. Warm and friendly, it's great to have in every designer's toolkit.
2. LineTech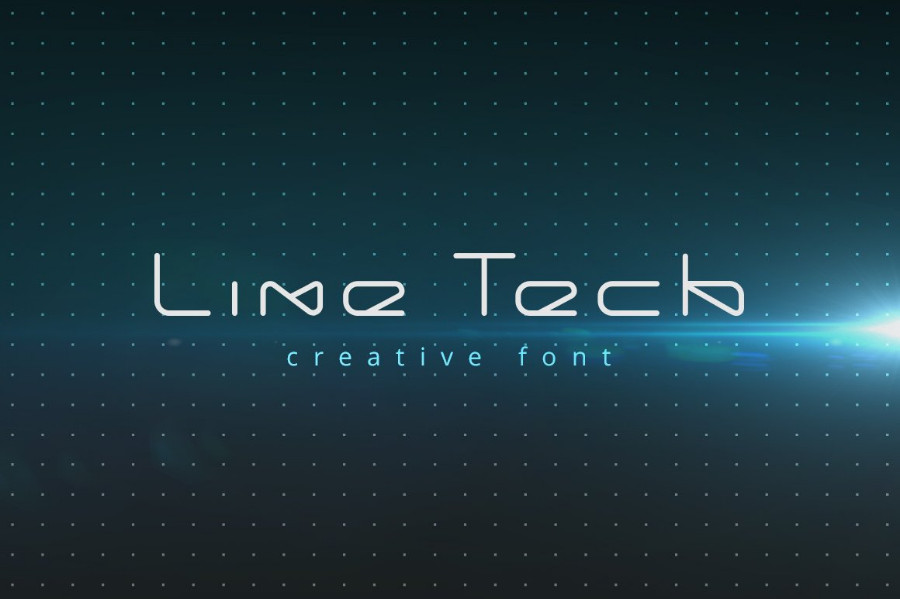 Step into the future with this linear offering from Sentavio. It features three styles, Bold, Regular, and Light, for that effortless hi-tech feel.
3. Tamigos
Tamigos is a condensed sans serif computer font combined with classic and modern style.
4. Veltron
Veltron is a computer font that is inspired by science fiction and technology. It is a bold and modern font suitable for poster design, logo, album art, and many more.
5. Circuitra Color Font
PutraCetol Studio proudly brings to you this display font inspired by circuit components. This is what your sci-fi and tech projects are missing: a futuristic typeface that's contemporary yet playful.
6. Robodron
Whether it's an AI presentation or branding for a drone product, you can't go wrong with this handsome font by Sentavio. Sleek and ultra modern, it's great as a header, logo, movie poster, or magazine title.
7. Controller
With 20 fonts, Dharma Type presents this rounded sans serif with a slight geometric feel to it. Versatile enough to be used for sci-fi or manga-type concepts, it also looks amazing on more down-to-earth projects.
8. Aguda Font Family
Designed by Pablo Balcells exclusively for Graviton Font Foundry, this modular, geometric typeface comes in 8 styles that will look amazing on either short or long copy.
9. Necia Font Family
Clean and slightly condensed, this font family will help you achieve that seamless, futuristic atmosphere in your designs.
10. Led Font Family
This gorgeous dotted typeface comes in two styles – Regular and Outline – to help you get that techie vibe in just a few clicks. It works well on short copy, headlines, titles, or branding.
11. Bitcraft
Feeling nostalgic? Easily re-create that 80s retro theme using this 8-bit style computer font from Inspirationfeed. Use it for your digital or print projects.
12. Calling Code
Dharma Type brings to you this 4-style font family that's available in OpenType and TrueType formats. Remains legible in whatever size, it's perfect for coding and tabular layouts, logos, headlines, professional presentations, and more.
13. Ellograph CF
Featuring 16 charming fonts, this set from Connary Fagen is all about soft, rounded letters with striking cursive italics. Delightful when used as a coding font, but works well for headlines, logos, or body copy, too!