Last Updated on January 4, 2021
As the popular adage goes: 'different strokes, for different folks', there are different ways to convey a message through design. Brush strokes for instance, can be hip, active, scary, or romantic – depending on how the artist wishes to present it. Its imperfect and quick, rough lines can also mean movement or organic beauty.
When it comes to fonts, brush strokes speak volumes. Use them to embolden posters, greeting cards, or social media banners. Put them on shirts, websites, or labels to immediately get eyeballs. However you decide to use them, they're bound to make a scene.
This is one kind of typeface no creative should be without. To kick things off, here are the best brush fonts just for you.
Best Brush Fonts
1. Hunters
Get a hyper-realistic font with a genuine hand-painted look using this Greg Nicholls product.
2. Breakroom
If what you need is an all-caps with a handwritten look, this typeface surely draws attention to your presentations.
3. Italiano
This font, with quick strokes and sharp edges, works great with projects that simply demand to be read.
4. Carolissa
For visuals that need simple classiness with dynamic flow, Mokotiwo's Carolissa meets has those boxes ticked.
5. Stranger Times
Get a three-sized font with a look so realistic that anyone might mistake it for an actual hand-painted piece.
6. Black Theory
From Dirtyline Studio, this typeface with a real, hand-painted wet brush look is great for logos, handwritten quotes, and other projects.
7. Falbench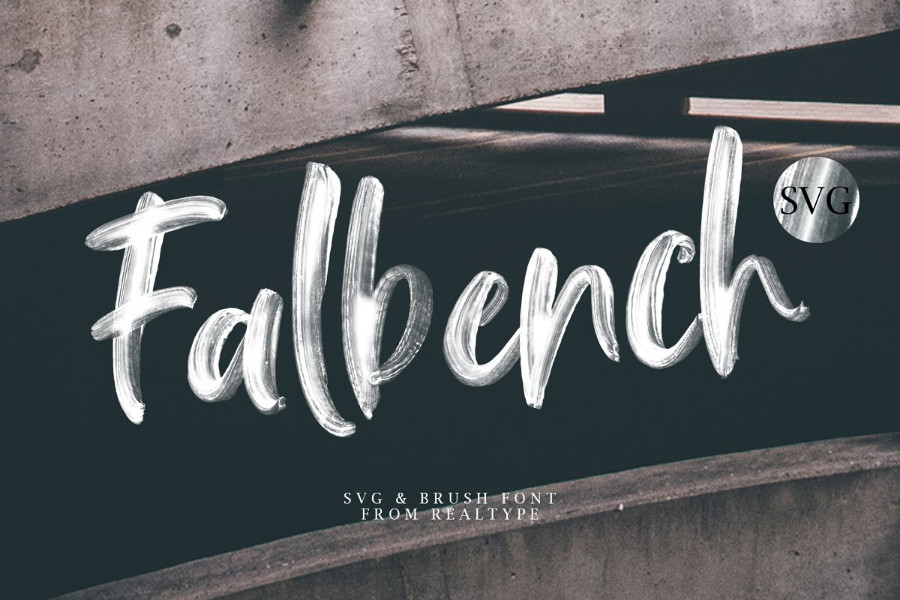 Realtype.co offers their typeface product available in SVG and regular brush fonts, giving your works a realistic, hand-painted aesthetic.
8. Cherrio
Wakemeup Design's brush font includes accents and styles that give it a natural, hand-written appeal.
9. Late Night
This little number from Think Make Design shows a textured, uneven brush design while keeping crisp, straight lines.
10. Russell Brush Script Font
From Tom Chalky, this organic font is great with projects that require an expressive, textured and handwritten look while keeping it legible.
Download Russell Brush Script Font
11. Pandemic Brush Font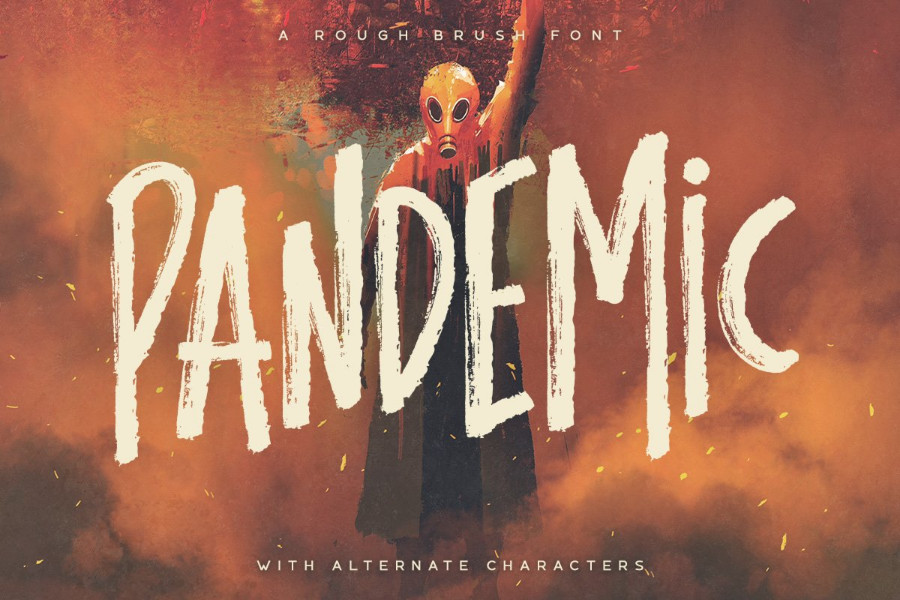 Tugcu Design Co. presents this rough brush font with alternating letters available to the purchaser by toggling caps lock.
12. Brush King
For projects that need an energetic, street-smart zest, this gem from Subectype Studio is the best font for the job.
13. Right Brush and SVG Font
Whether you need a grunge style font or a clean sans serif for contrast, Cruzine has it covered with this typeface.
Download Right Brush and SVG Font
14. Painterman Brush Font
Types and Boats presents this unique font that gives handmade personality to your projects.
Download Painterman Brush Font
15. Experiment Brush Script
Introducing this typeface from dhanstudio based on the expression of signature styles to give your projects a free, friendly and organic appeal.
Download Experiment Brush Script
16. Gypsy Soul
CallMeStasya combines rough textures and clean accents to make a unique handwritten brush font usable on your projects.
17. Artsy Brush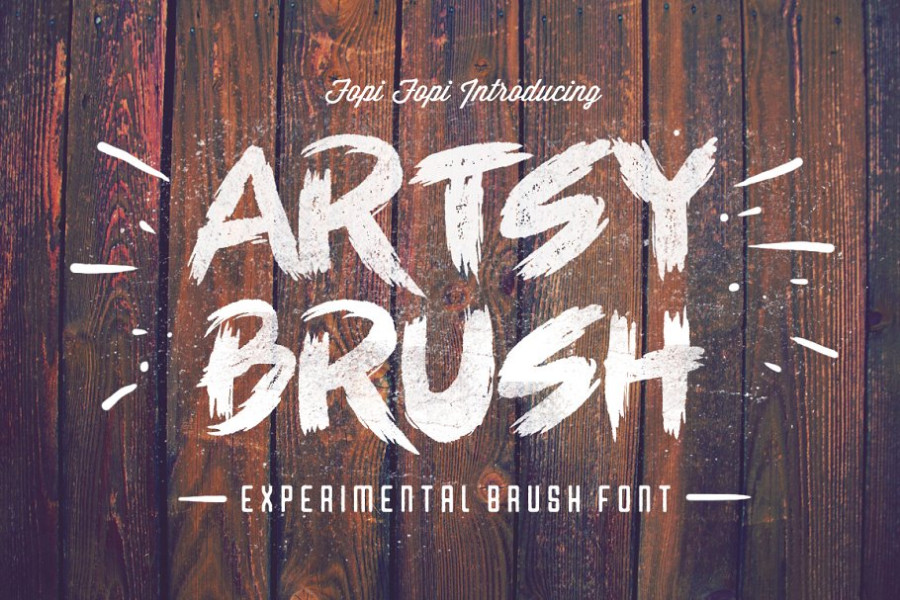 Fopifopi took inspiration from ink and tint brush strokes to create a font with a manual, natural and messy look to add accents to any visual.
18. Total Rage
Take your design projects to a whole new level using this hyper realistic font that uses actual images and transparency effects to make your visuals shout that message.
19. Gellatio Chic Brush Font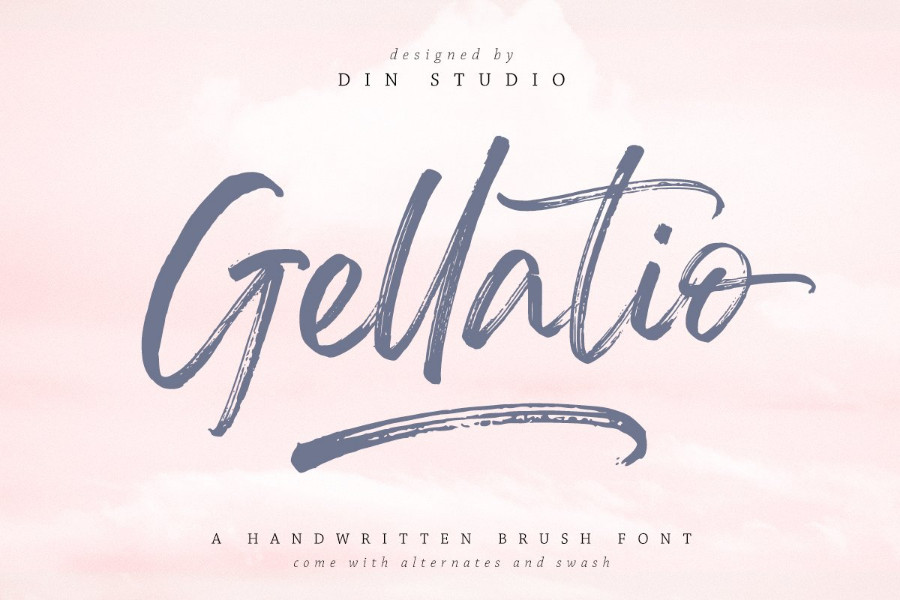 Din Studio is proud to present a font that is based on actual hand brush strokes to give your design projects a more peronalized touch.
Download Gellatio Chic Brush Font
20. Risslead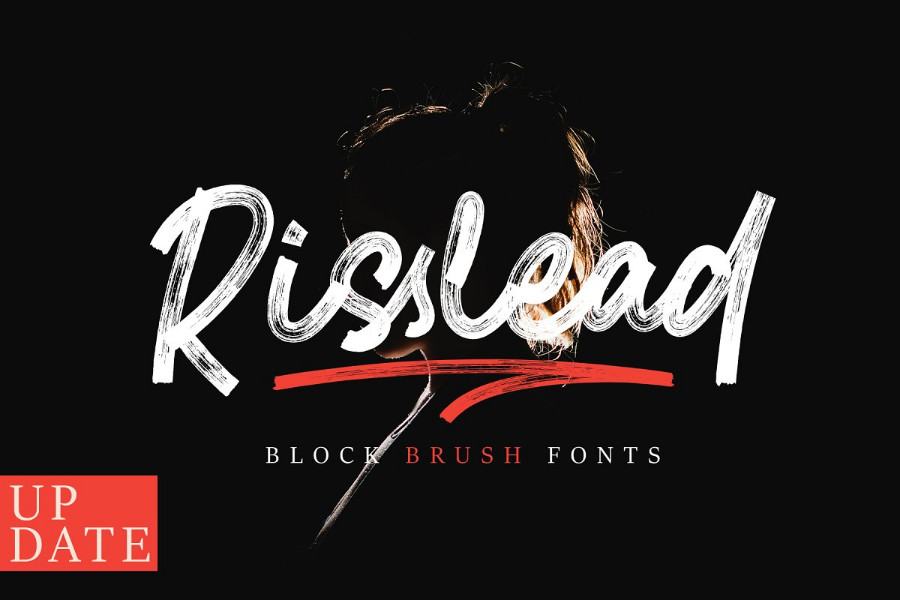 Get a rough textured, chalky feel font with varying styles and swash by taking advantage of this product from Crump Hand.
21. Darkline Brush Script Font
With quick line strokes and signature-style lettering, Darkline provides a dapper, handwritten font that works great from branding projects to text overlays.
Download Darkline Brush Script Font
22. Birdrockers
From Rochart, this typeface is based on natural, authentic brush strokes to produce stylish, textured fonts for your design project needs.
23. Avallon OpenType SVG Font
This high resolution brush front from Sam Parrett gives a built-in transparent texture with no extra effort from the user.
Download Avallon OpenType SVG Font
24. Pink Lemonade
Nicky Laatz created this font to emulate natural brush lettering with a subtle mix of brush texturing – great for branding and statements that need to draw attention.
25. Ocean Six Brushed & Rugged
Made from scanned/vectorized acrylic brush strokes and inspired from a vintage catalog, this bold display typeface by Drifter Studio is a viable choice for display projects.
Download Ocean Six Brushed & Rugged
26. Wild Irish Rose Brush Script
This typeface captures quick brush strokes and allows the creation of fresh, energetic lettering that works best when overlaying over images.
Download Wild Irish Rose Brush Script
27. Mellony Brush Script
If your design projects revolve around the concepts of fun, girly, romantic and elegant, this typeface from alit design can do the trick.
28. Rogthem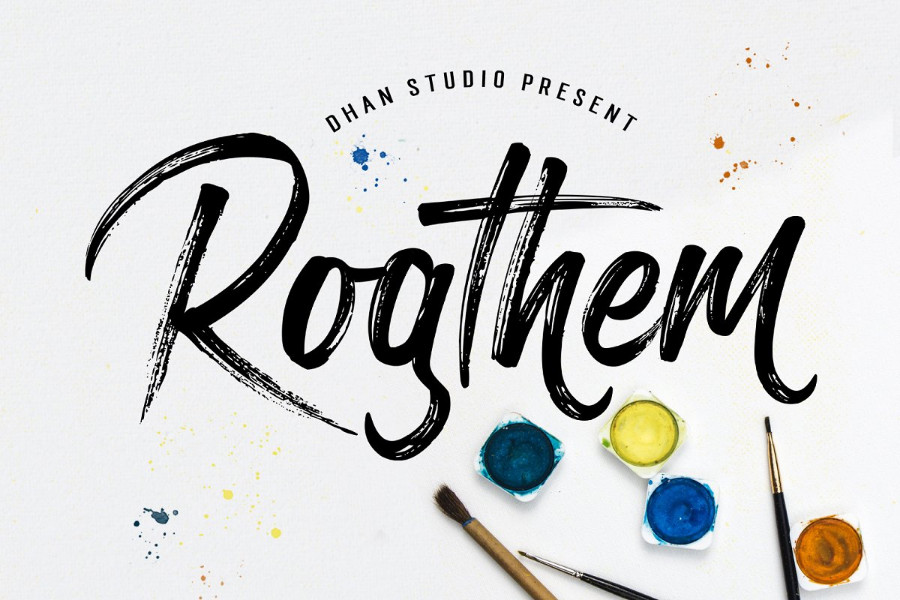 This textured brush font takes some elements from contemporary design approaches and irregular baselines found in natural handwriting.
29. Summer Loving Font Collection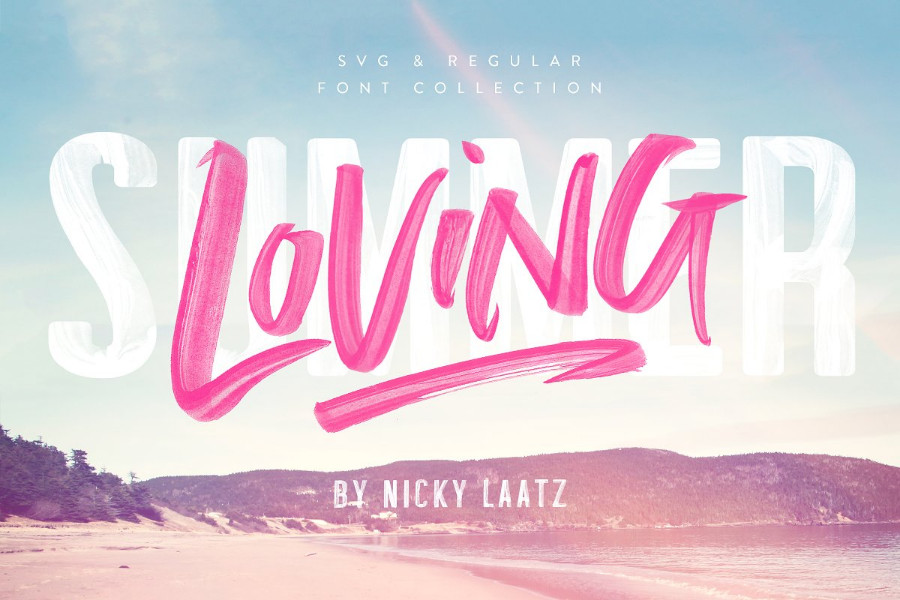 Presenting a set of ultra-textured SVG fonts made with high resolution paint detail to make projects look authentic and realistic.
Download Summer Loving Font Collection
30. Triester SVG Brush Font
Maulana Creative's product is perfect for signatures, stationery, logos and other visuals that get the best out of brushed and handcrafted lettering.
Download Triester SVG Brush Font
31. Hackney
Brushed imperfections and realistic strokes make this product from Ellen Luff a flexible choice for design projects.
32. Mr. Poster SVG Brush Font
This illustrated typeface from Type Cargo captures the rich stroke imperfections of an authentic illustrated lettering.
Download Mr. Poster SVG Brush Font
33. Fierce
This SVG brush script captures the effects of acrylic paint brush strokes on transparency film – something that you can't get with a traditional vector typeface.
34. Pure Heart OpenType SVG Brush Font
Textured lines and sharp accents further enhanced by OpenType-SVG format developments make this font adaptable to the needs of any design project.
Download Pure Heart OpenType SVG Brush Font
35. Blackhawk Brush Font
Give your visuals a hyper boost with quick strokes and sharp details found in this street-themed typeface from Sam Parrett.