Last Updated on June 10, 2022
We all know the subtle power of fonts. And YouTube is no stranger to how the right kind of type can help your channel branding.
Even if you're just starting out, get a good handle on the fonts you'd like to use, as you'll be using them quite a LOT. From your logo, subtitles, thumbnails, to banners, and transition slides, the lettering you choose will make all the difference.
How To Pick Fonts for Your YouTube Channel Branding
Regardless of niche, you'll find that YouTube channels differentiate themselves through fonts. Many of these will already be familiar to you. For example: commentaries, tutorials, gaming, and adventure videos will often have big, bold fonts like Impact. Meanwhile, mini documentaries, historical, cooking, or travel clips will usually feature dainty scripts.
When picking fonts for your YouTube channel, here are a couple of pointers to keep in mind:
Make sure the font is impactful. Most users click on video thumbnails because they're eye-catching. Yours should be, too. So pick a font that stands out and goes well with the concept for your thumbnail.
They should be easy to read. No point in using something very few people can decipher. Fonts with good kerning (spacing between individual characters or letters) are a nice choice. When in doubt, Google Fonts are free AND they have good kerning.
Typeface should be versatile or adaptable. Your channel may feature different types of content – so your chosen font should go well with those ideas. If you already have a style guide for your brand, you can just use the same fonts. Pick at least 2 that you can mix and match.
Must convey your channel/content's tone. Your content or brand will often dictate what your fonts will be. Simple and generic ones are great because people can instantly recognize them. However, they won't do your brand any favors. If you want to stand out, use a font that communicates a unique personality that's un-mistakenly YOU.
Don't be too hard on yourself! Have fun selecting fonts from all kinds of sources. You can even create a collection of the typefaces you love. Make one online, or download them into organized folders. Pick letters you personally like – not just because someone famous was using them.
Fonts for YouTube Thumbnails and Videos
It's not easy picking the right fonts to make a great first impression. But as long as you remember these points, you should be good to go. Take time to browse through this font collection for your YouTube videos and thumbnails. Good luck!
1. Frank
Inspired by classic typefaces like DIN, Eurostile, and, Futura, this sans serif from Dafeld is great for urban living and lifestyle.
2. Big Shout Bob
This all-caps comic cartoon font by Tokokoo is bold and full of energy. It's perfect for grabbing attention and high-energy videos!
3. Kartooni
Give off happy, classic cartoon feels when you use this cute typeface. Ideal for children shows, parenting advice slides, family-friendly vids, or fun animations.
4. Meowza
Inspired by kids, this fun, playful, and fancy, font by Figuree can be applied on digital or print projects.
5. The Tide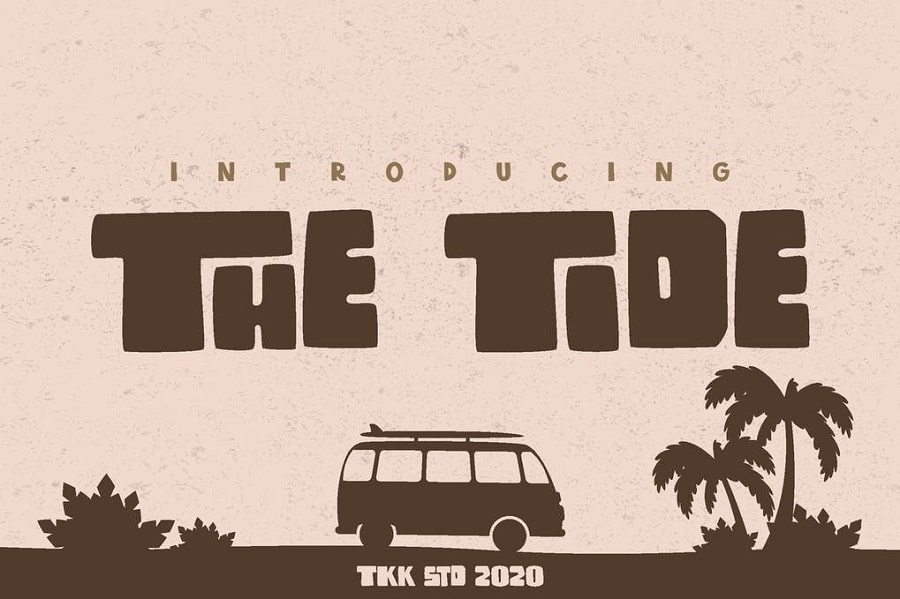 Excited to share your van life hacks? Or maybe you just visited Mallorca and can't wait to share the sand and sea experience with your subscribers? Let this adventure font convey the carefree vibes of your content.
6. Marons Font
This elegant script from Alit Design is as versatile as it is beautiful. You will adore its look on a variety of themes – from romantic, historical, travel, to cooking, motivational, fashion, as well as beauty.
7. Herona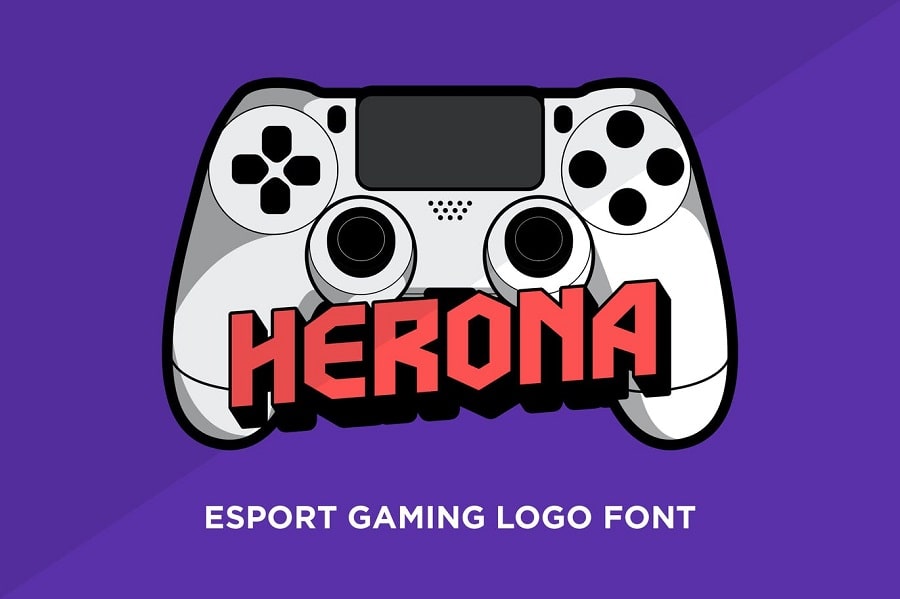 Specifically crafted to fit trending esports and gaming logo concepts, this blocky logo font by Konstantine Studio is ideal for gaming branding and streaming.
8. Charlotte William Font Duet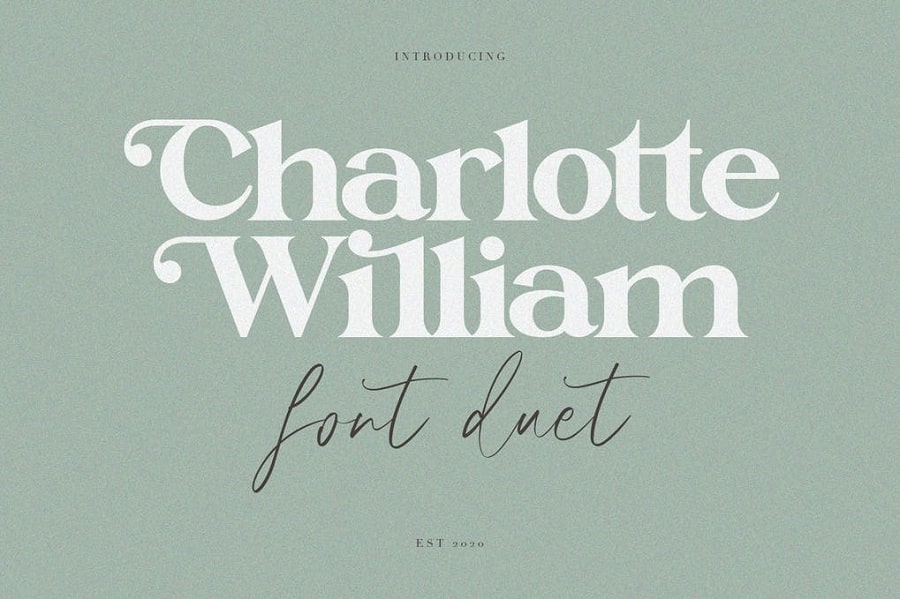 No need to worry about font pairings. This handmade Victorian lettering by Maulana Creative will bring a classic 1800s touch to your beauty vlogs, travel diaries, nature docuseries, or minimalist lifestyle clips.
Download Charlotte William Font Duet
9. Real Young Font
Want to showcase your homemade music videos? This sweet sans serif by Khurasan comes in bold and italic types to give more variety toy our works.
10. Gore Regular
Big, strong, and with no curves, this display font family by MehmetRehaTugcu pairs amazingly with other sans serifs as well as scripts.
11. Knicknack
What's warm, smooth, and fuzzy? This lovable and round sans serif, of course! It features 2 styles and at least 5 weights, plus more than 340 glyphs to help you create all kinds of projects.
12. Hitchcut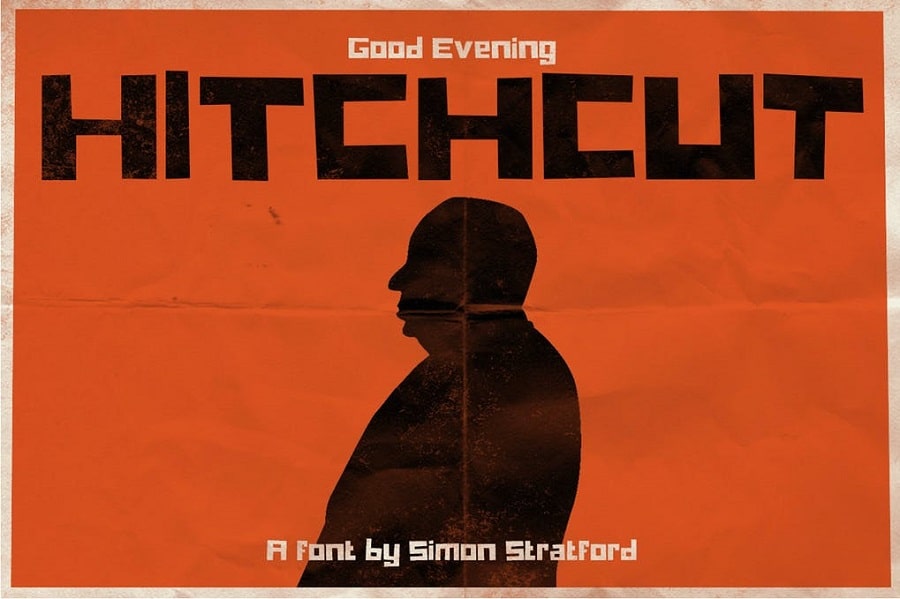 Inspired by the poster for the 1958 film, Vertigo, this homage from Simonok may have a childlike, playful feel to it, but it still retains an air of mystery.
13. Blockletter
Once upon a time, when VHS tapes were king, people would flock Blockbuster rental stores to find their favorite movies. Re-create the nostalgia with this clean, basic sans by Sharkshock.
14. Fiesta Font Duo
Have a party with this playful font duo from Salt & Pepper Designs! You'll get two variants, Plain and Stripy, that you can color in for added style.
15. Indigo Font
This 'chunky' set contains Regular and Outline versions for a multitude of looks. Use one or combine both for edgy, classy results that work well for fashion, lifestyle, food, urban, or feminine concepts.
16. King Crayon Font
A cute, multi-purpose font reminiscent of the 70s? Yes, please! Created by Yandidesigns.
17. Ocean Rush
TheBrandedQuotes brings you this aesthetic brush typography with fading brush stroke effects – perfect for adventure, travel, or sports themes.
18. Sweat
Looking for the ultimate fitness font for your gym or fitness content? Look no further than this handy sans from Andreas Leonidou.
19. Grunge Font
Independent, unique, and full of potential, this marker-type font by Cruzine is available in 2 versions (Regular and Swash) that are always ready to play.
20. ACPEX
Whether you're working on a sci-fi concept or your next workout video, this high-tech font by Holismjd is going to be all you need.
21. Tropical Lemon Font
What's sweet, handmade, and versatile? This lovely font that can be used for children's themes as well as everyday ideas.
22. Black Falcon Font
Wondering what typeface to get that isn't Impact or Calibri? This handwritten sans will look just as great – if not more. Draw a black outline for emphasis and you've got yourself a keeper.
23. BiteChalk Typeface
Making a travelogue or a BTS for your new restaurant? Make it stand out using this font from Jiwstudio. You'll also get a vector pack filled with food-related illustrations!
24. Sebastian
Sebastian is a playful cutout font created for quotes, greeting cards, social media posts, branding, headers, posters, merchandise, and much more. If your project or design requires a light-hearted cutout typeface, then Sebastian is for you!
Test this font by typing here