Last Updated on May 16, 2023
Irish type is also sometimes called Gaelic script because it's a part of insular scripts, which were created for printing Classical Gaelic.
Most of these characters were widely used during the 16th and 18th century. Insular scripts were a type of medieval calligraphy invented in Ireland that spread across Europe due to the influence of Irish Christianity.
Nowadays however, they are rarely used. If you will encounter Irish fonts, these are no longer the complex Gaelic scripts as seen centuries before. Instead, they will have accents reminiscent of its classical roots.
These are readable, yet manage to have that exquisite Gaelic flourish that will lend a magical charm to your works.
Beautiful Irish Fonts
1. Lansdowne
Lansdowne is a vintage all-caps Irish font with a classic blend of clean and vintage themes. Featuring 470+ glyphs to give you a strong, sharp, yet clean feel without losing its vintage/classic touch.
2. Ring of Kerry
Ring of Kerry is sure to put a smile on your face and a song in your heart! This decorative Irish font should fill your needs for beautifully crafted Irish-style lettering. Medieval Gaelic meets uncial script in a fusion with alts and glyphs.
3. Lorano Family
This Hederae Type Foundry's 26-font package uses a strong, geometric, and essential appeal inspired by the Rationalist and Minimalist movements.
4. Nakilla Display
This contrasting yet elegant display font can be used in both uppercase and lowercase forms, giving visual projects a modern look with a touch of the classical.
5. Khalif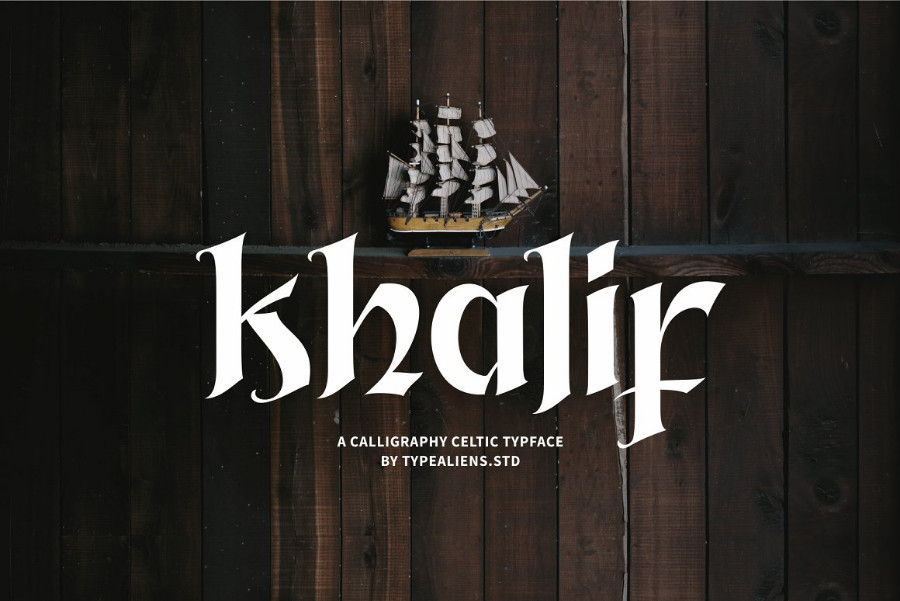 This typeface from ilhamtaro is inspired by Celtic patterns and a bit of Asian flair for a truly classic feel to your presentations.
6. Historical Fonts Bundle
Get more bang for your buck by grabbing this historical fonts bundle from kaer_shop that includes 6 typefaces with 19 styles.
Download Historical Fonts Bundle
7. Celtic Spiral Font
Check out this new classic font that features spiral and animal faces, perfect for graphic arts, packaging labels, posters, printing, and t-shirts.
8. Near Myth
Your presentations can't get any more fantastic when using this Comicraft Fonts product that merges Greek and Norse mythological influences – with a dash of Middle Earth on the side.
9. Ed Black Orchid
This all-uppercase font from Eko Setiawan design takes on a simplified lombardic design that looks classical but can still stand out with modern-looking typefaces.
10. Viking Caps
Alex Ivanov proudly presents an all-caps typeface that is a mix of runic and Gothic letterforms, great for rock band projects, t-shirts, tattoos, and any other project that needs a sharp and loud expression.
11. XVI Century Shaw Woodcuts
This classic decorative letter form remastered by Intellecta Design projects adds an aged aesthetic to your visuals, especially for headers.
Download XVI Century Shaw Woodcuts
12. Archive Cider
This product of Archive Type Fonts is a faithful reproduction of original vintage typefaces, giving presentations a basic yet respected appearance.
13. Whiskey Vintage Label Typeface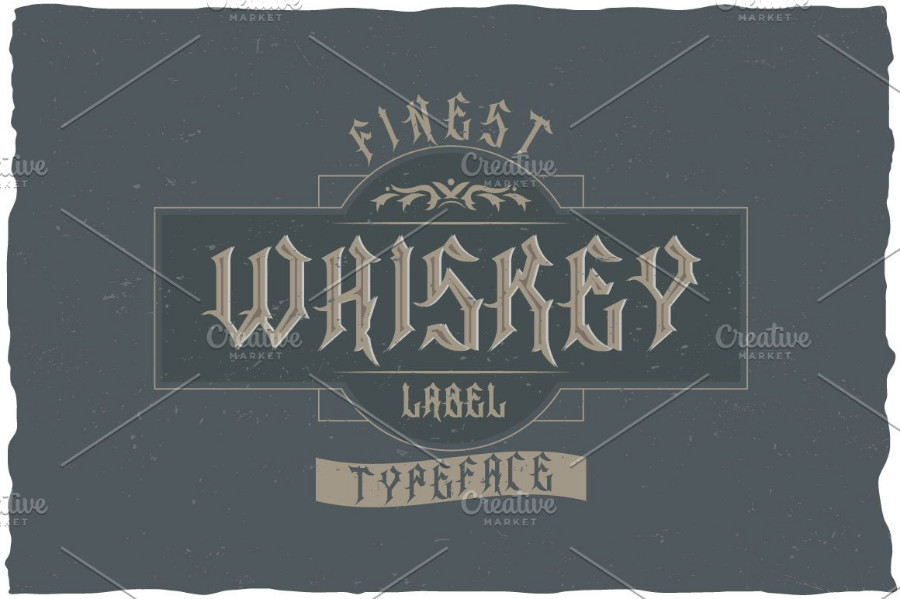 Capture the vintage label appeal for your projects using this label typeface from Anton Antipov that comes in 6 styles to expand your degree of creativity.
Download Whiskey Vintage Label Typeface
14. Lodbrok Celtic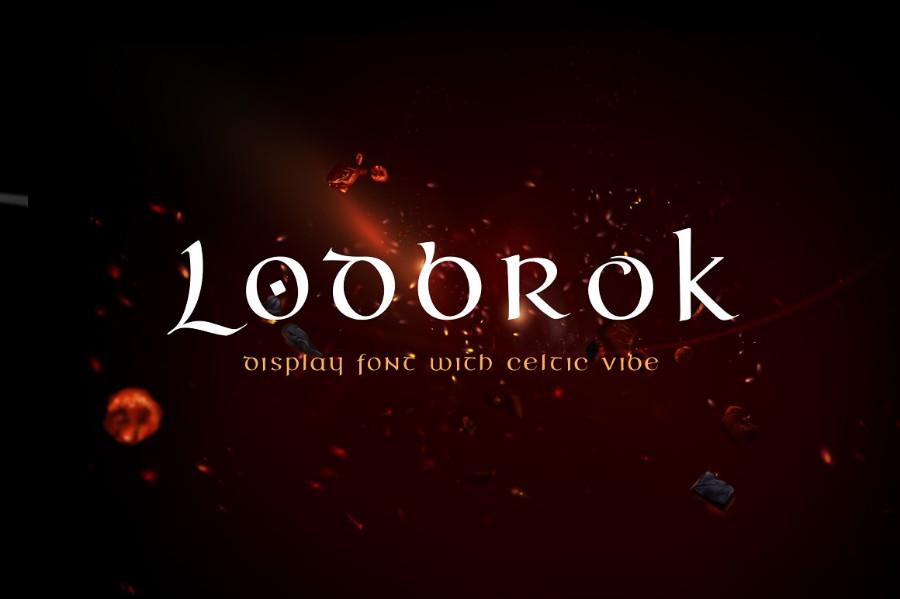 This calligraphy font based on Uncial and Gothic cursive scripts registers a medieval look without losing readability.
15. Thorben
From Studio Buchanan, get this original typeface that takes inspiration from several sources, giving it a refreshing, all-original feel.
16. Scouth Type
This Wawaw Srynn all-caps original is a unique twist well-suited for logos, design badges, headlines titles, and more.
17. Neu Forma Grotesk
An extra condensed grotesque typeface from Timur Zima that looks great on magazine spreads, posters, logos, or other projects that use large letters and less words.
18. Bourbon House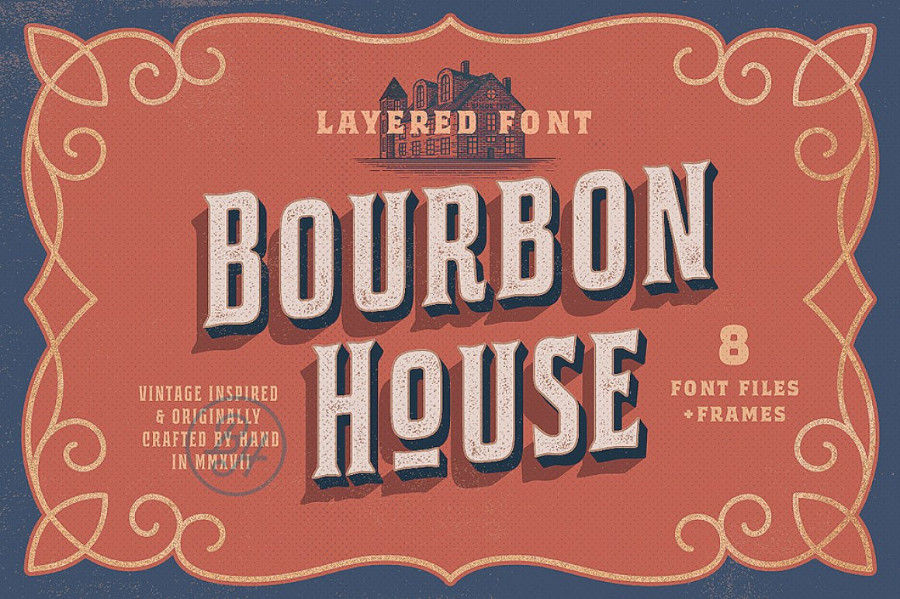 If you need the aged look to go with your labels, logos, headlines, and text blocks, you can't go wrong with this 8-font package plus a set of 4 vintage frames from Andrey Sharonov.
19. Lion & Hare Font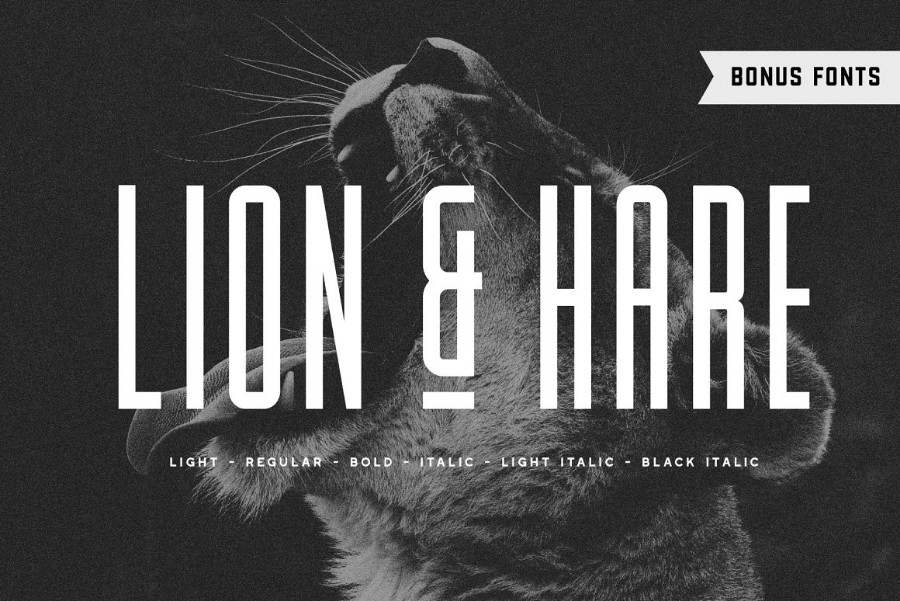 An ultra-compressed typeface that promotes a geometric/industrial look to your projects and also comes in 6 fonts plus 2 bonus fonts, made possible by Greg Nicholls.
20. Borest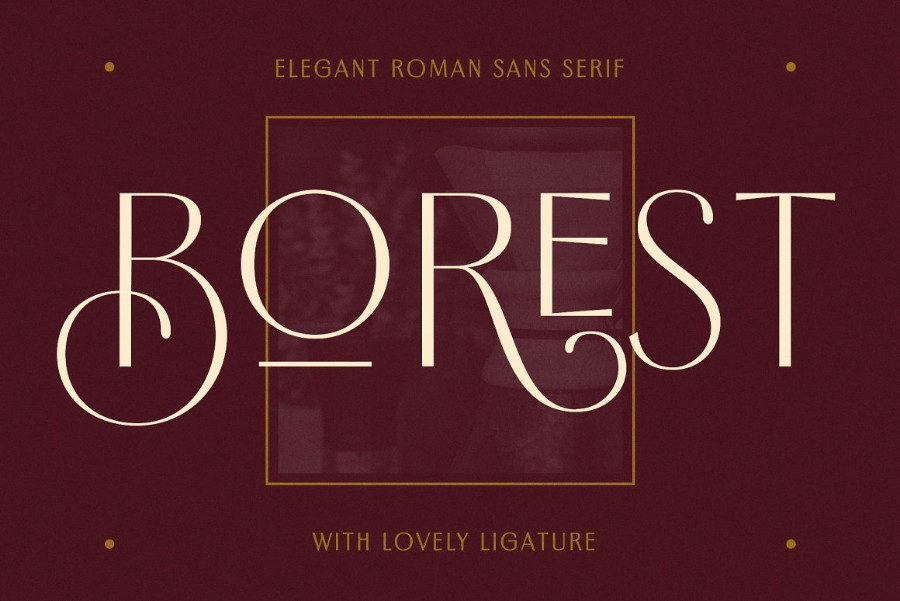 Flavortype brings us a carefully crafted roman sans serif font inspired by both vintage and modern type styles.
21. Irisan Font
This beautiful typeface from Bangun Studio gives your logos, greeting cards, and invitations a unique St. Patrick's Day touch.
22. Uncial Antiqua Pro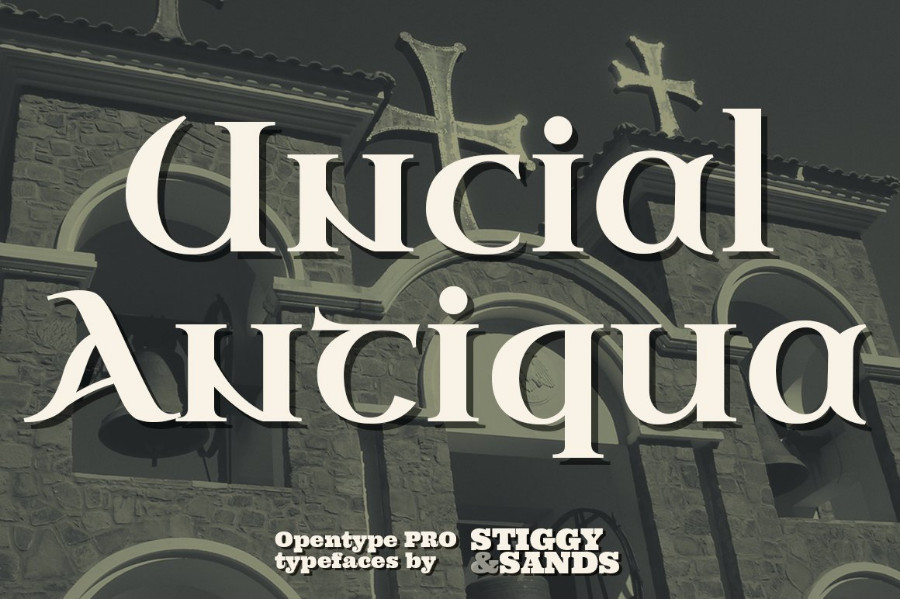 Siggy & Sands presents a typeface born from the penned styles of Uncial and Hal-Uncial letterforms, giving it an elegant look without making it less readable.
23. Erin
This uncial inspired Celtic typeface from Twinbrush Image Forge adds an air of mysticism and a legendary feel to posters, packaging, branding – and other projects that get more from epic-styled lettering.
24. Irish Whiskey Vintage Label Typeface
This typeface comes in 5 fonts that can produce shadowed and textured effects by combining two of the fonts on top of each other.
Download Irish Whiskey Vintage Label Typeface
25. Pagan Whiskey
McLetters presents this hand-drawn Gaelic font that strikes a vintage fancy but keeps it clean and readable.
26. Mattire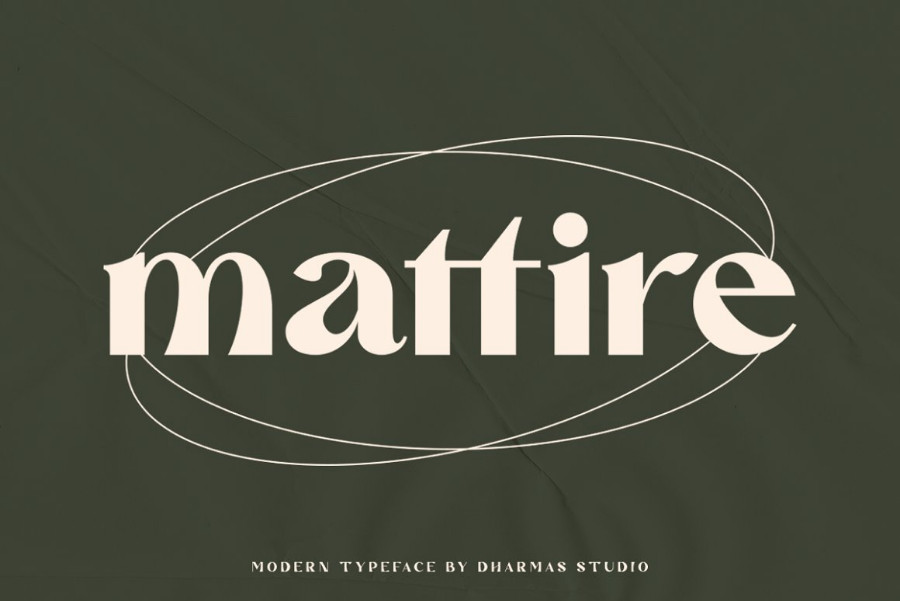 This stylish font from Dharmas Std. is a mix of the classical serif and minimal sans serif styles, great for magazine headers, web designs, feminine logo marks, and more.
27. Eirlys Normal
Typomancer's Gothic serif typeface comes in 4 weights and their italic counterparts: Light, Regular, Semi-Bold, and Bold that allow a wide range of experiments.