Comic books are more than just a pop culture icon. Long before television sets or YouTube, they were one of the most portable and entertaining storytelling platforms out there. A good plot, engaging characters, and stunning visuals all created some of the most unforgettable titles we still pay tribute to today.
There's more to comic books than super heroes. Aside from Superman and the X-Men, there's Miller's Sin City, Spiegelman's Maus, and Lemire's Essex County. Each of them has a unique flare that could only be told in this format.
Love the look of these visual novels? Then get your hands on these amazing comic book fonts.
Comic Book Fonts
1. COMICHATE
Make kid's dreams come true when you use this jolly typeface by Olexstudio. Bold, quirky, and flexible, it's best used on titles, logos, shirts, labels, posters, or branding projects that require a child-like twist.
2. Nikopol
This typeface is so versatile, you can apply it on anything: from fun visual novels to spooky artworks. This is all thanks to its 3 distinct styles (Regular, Halftone, and Rough) that give them unique character.
3. Junkdog Typeface
Tugcu Design Co. proudly presents this strong, blocky font that's great for titles or quotes. Its irregular lines also make it ideal for comic books or any cartoon-inspired projects.
4. Bangbang
Bangbang is the most ridiculously serious comic book font! With both a fun, laid-back style and bold alternates and ligatures, you're covered in all Extended Latin, Cyrillic & Greek script requirements.
5. Twinton
Twinton is a special font for modern designs. Its clean and minimal character is ideal for branding, headlines, fashion, thumbnails, social media, posters, covers, and pretty much anything you can think of. Twinton is designed for optimal legibility. Make a statement today with Twinton.
6. Kreativ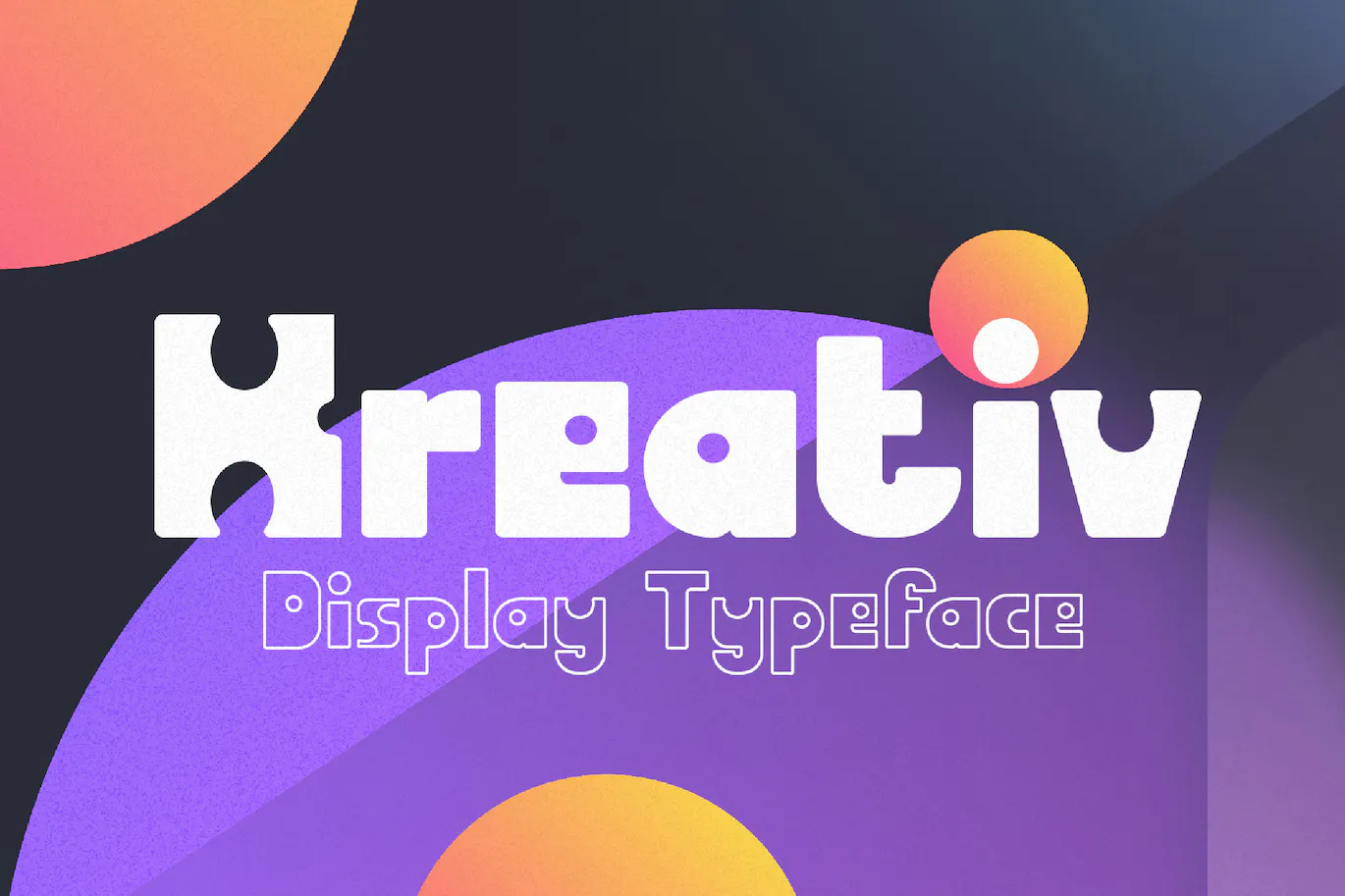 Kreativ is fun and quirky typeface that's perfect for posters, events, headlines, illustrations, printables, t-shirts, you name it. It's very versatile and fun to use thanks to its beautiful ligatures. Elevate your designs today with Kreativ!
7. Zuccini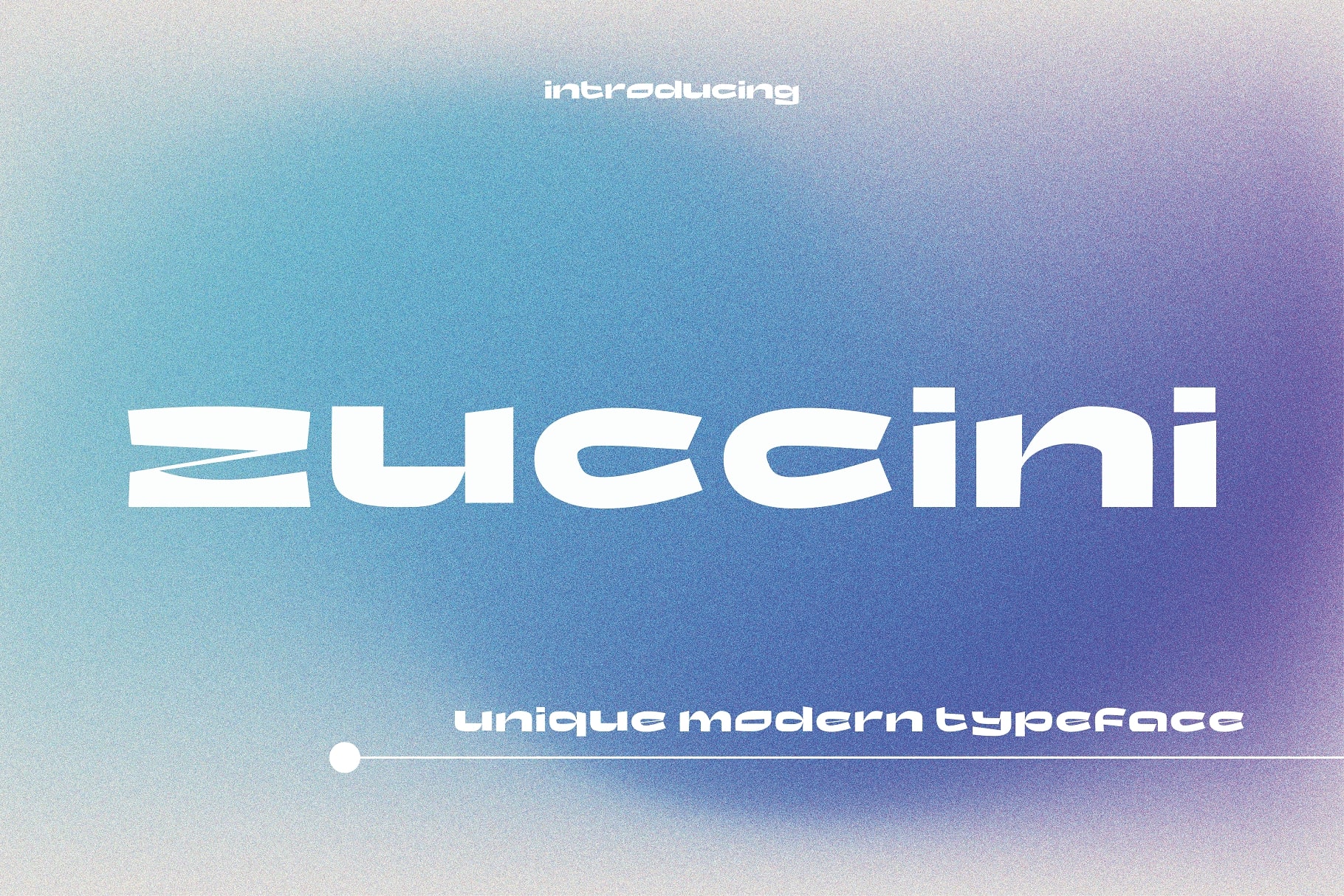 Zuccini is a unique modern typeface created especially for sleek/minimal design projects. This gorgeous font is perfect for magazines, branding, social media, youtube, packaging, fashion, posters, headlines, and much more. With stylish looks, Zuccini will make your designs stand out and get noticed.
8. Castleton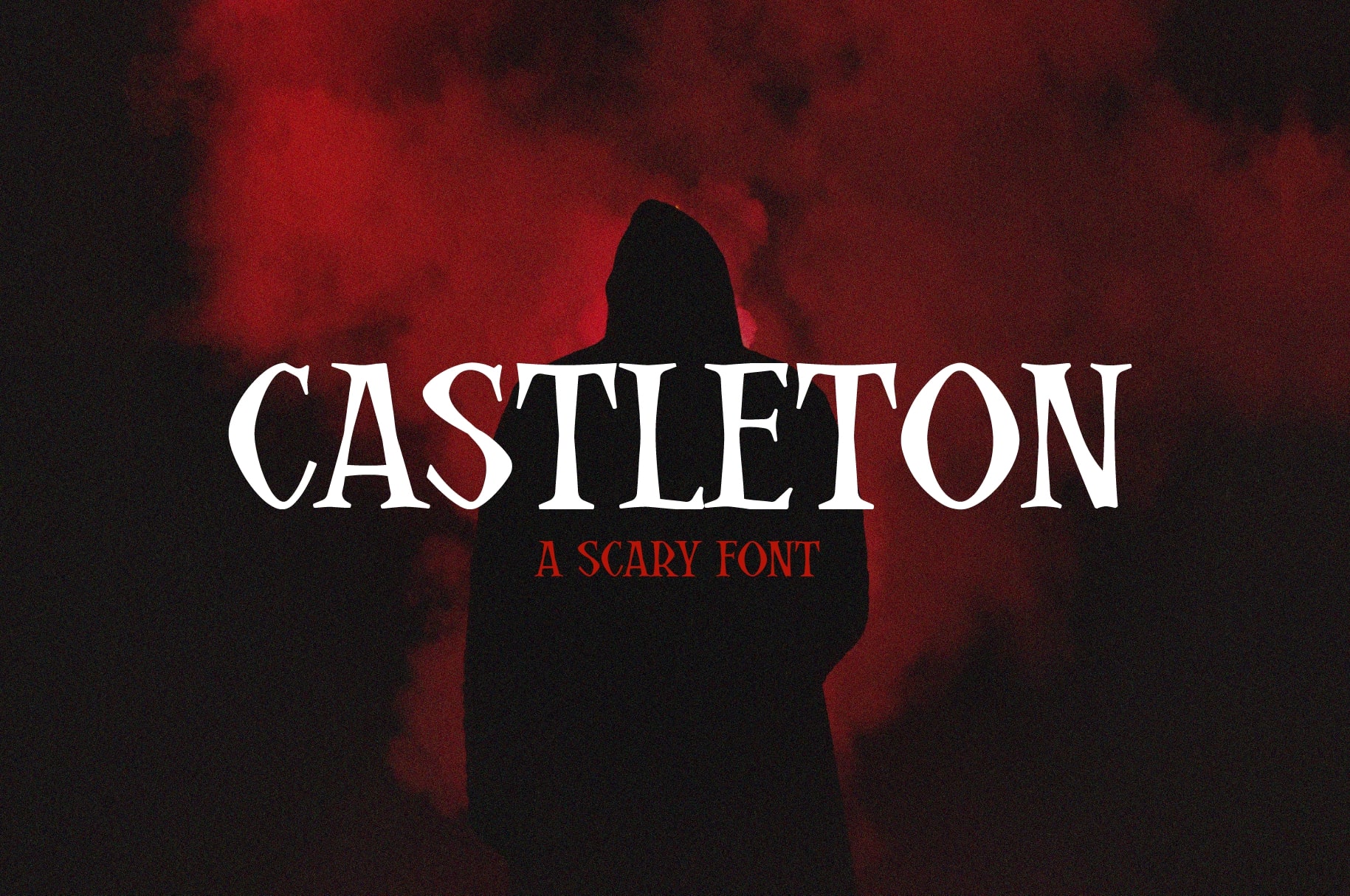 Castleton is a Halloween inspired typeface. This unique font is perfect for horror designs as well as fantasy based projects. You can use it for just about anything like posters, branding, apparel, stationary, stickers, packaging, movies, album covers, and more. Create eye-catching designs today with Castleton!
9. Kool Beans 
Kool Beans is a 1960-70s inspired type that embraces the groovy psychedelia era. This font is perfect for any project that requires an authentic retro feel. Kool Beans can be used for magazine covers, social media posts, quote posters, book covers, merchandise, websites, advertising, branding, and more. Kool Beans comes in 2 unique styles, solid and outline. You can use both of the fonts to make your designs come to life by giving them a 3d feeling.
[fontsampler id=70]
[fontsampler id=71]
10. Govia Sans Medium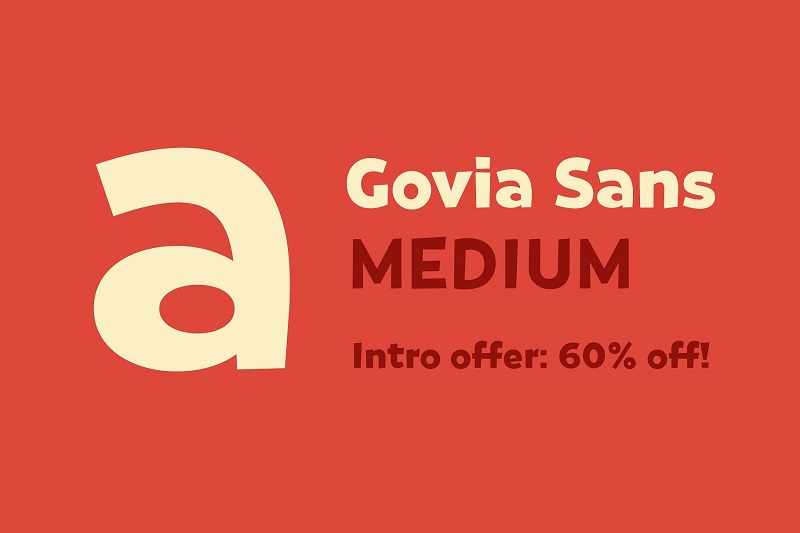 Simple yet playful, this display sans by Marc Lohner is all about subtle quirkiness. Whether you go big on headlines or stick to body copy, this font is guaranteed to keep up with your style.
11. Sebastian
Sebastian is a playful cutout font created for quotes, greeting cards, social media posts, branding, headers, posters, merchandise, and much more. If your project or design requires a light-hearted cutout typeface, then Sebastian is for you!
[fontsampler id=61]
12. Windsor
Windsor is a groovy typeface ideal for gig posters, magazines, bucket hats, enormous stickers, bachelor parties, postcards, taco joints, fishing charters, dive bars, shell shops, and business retreats. With Windsor you can effortlessly create eye catching designs. Enjoy!
[fontsampler id=67]
13. Wavelength Typeface
Wavelength was inspired by the "Rick and Morty" logo. This abstract display typeface grabs the reader's attention and keeps them there. It has an upper, lowercase display, numeral, and special characters. It is most suited as a decorative display font for editorials, album covers, posters, logos, web or packaging design. If you're looking for a typeface that's weird, trippy, and unique then Wavelength is for you!
[fontsampler id=60]
14. Jassin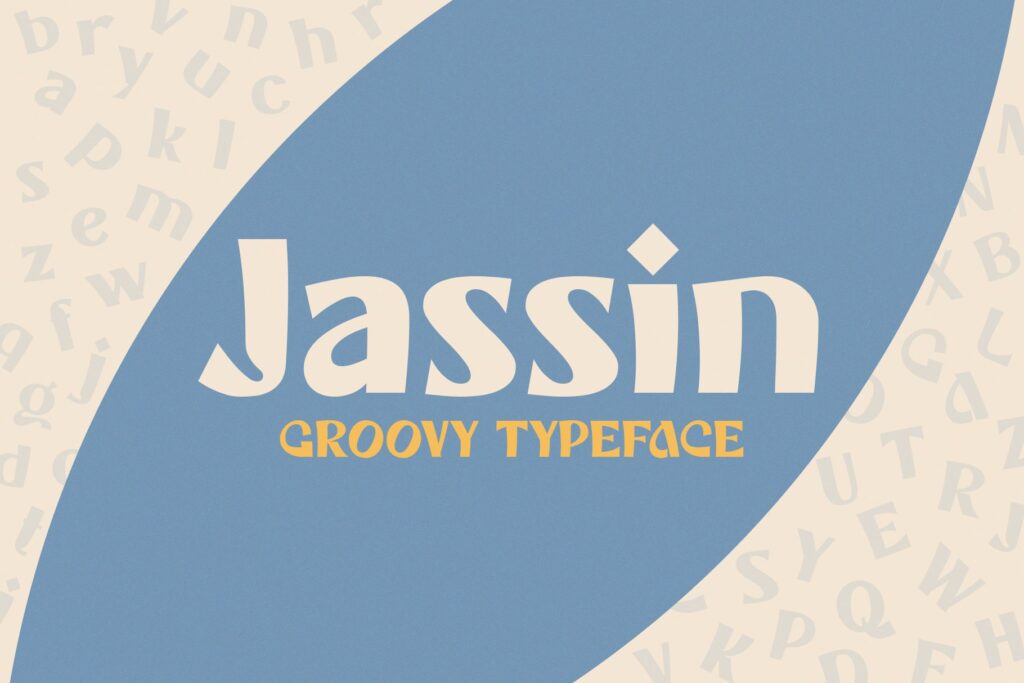 Jassin is a fun and groovy typeface with a bold personality. Perfect for branding, headlines, social media, advertising, packaging, posters, t-shirts, editorials and much more. Its vintage feel evokes the carefree and whimsical vibe of the psychedelic era, allowing you to craft impressive looking designs.
[fontsampler id=57]
15. Misfit
Misfit is a decorative display typeface heavily influenced by the 1990s punk scene. The font is perfect for posters, headlines, album covers, apparel, logos, and much more. This all caps font includes punctuation and numerals. You can mix up small and low caps to get unique combinations. Enjoy!
16. Milkman Family
This plain but perky sans serif family by Haäfe & Haph comes in 3 delightful weights (Light, Regular, and Bold) that you can use on children's books, posters, custom art, cartoons, and even printed merchandise.
17. Killjoy
Make some noise with the right typeface. For those times when it's your design that needs to do the talking, this block-type font with 6 unique looks is all you need.
18. Suti
A non-connected casual script from Mika Melvas, this font has soft corners and readable letters that make it a good choice from body copy to large headlines.
19. Zoinks
Design the best comic book or visual novel using this bold typeface by Comicraft Fonts. With 3 styles (Regular, Inline, and Outline) to choose from, this is one display font you won't want to do without.
20. Thunder Pants Typeface
Add attitude to your works in this offering from Ramey Type Foundry. Featuring uppercase letters with lightning bolt motifs, it's perfect for visual novels, headlines, product labels, posters, and more!
Download Thunder Pants Typeface
21. Legends Sans
Inspired by a TV series, this sharp sans serif by Juan Casco is sure to give power to your designs. Use it on sci-fi, comics, modern, or superhero themes.
22. Montells – Display Typeface 
Perfect for a range of quirky designs on posters, book designs, logos, or general branding and advertising, this awesome font will leave you feeling like your design is fun, modern, and well put together. The package contains a range of upper and lowercase alternatives, ligatures, numerals, and punctuation, so all of your designs will look uniform. Not only this, but the font can be edited using the OTF, TTF, and WEBFONT files provided!
23. Walbert 
This bold display font is perfect for any design because it is plain, yet versatile and modern. With a style like this, this font will be suitable to use for comics, logos, branding projects, homeware designs, product packaging, mugs, quotes, posters, shopping bags, t-shirts, book covers, name cards, invitation cards, greeting cards, and all of your other lovely projects.
With a range of features included, and the ability to edit using different programs like Adobe Photoshop and Illustrator, you really can't go wrong!
24. Boom Comic Font 
Perfect for adding a little bang to any design, this boim comic font is slick, stylish, and so much fun. Included in the package is the font itself, all commercial licensing, as well as the ability to instantly download and edit the design. 
Download the Boom Comic Font here!
25. Hey Comic
Colorful and fun, this is the perfect font design for anyone that is looking to create a cool and modern font design for a comic book, a poster, or an advertisement. The package has multilingual support, and can be used with OTF and TTF formats. 
Download Hey Comic right here!
26. Komika Fun Comic Typeface
This creative and fun display font is perfect for branding projects, social media posts, adverts, invitations, and packaging. There are so many glyphs included in the package, and the font works equally as well on Mac as it does on PC. There is multilingual support available, and the alternates and ligatures are all there to be used whenever you desire. A great choice. 
27. Verband – OTF Colour Font GL 
This bold font display is perfect for just about any design. However, the cute cartoon bandages lend themselves well to a first-aid design, a  cartoon-like design, or perhaps a children's book. 
You are also welcome to use the design for more professional ventures, and no special software is required to use it. Simply download and enjoy. 
28. Lemonade and Peach – Display Font 
Introducing, Lemonade and Peach, a fresh display typeface. As you can see, this typeface has playful and fun look which is perfectly made to be applied especially in storybook cover, comics, cartoon characters, kids theme design, etc. 
Not only is all of this included, but you also get to utilize a bonus doodle-like font that is included. Perfect for a range of designs and breeding ideas, you would be crazy not to try it out!
Download Lemonade and Peach right here!
29. Locobeans
Locobeans is a Mexican font duo that takes a new look at a comic book font. Far from boring as we basically took a classic sans style, threw it on a fun bus, and drove it around until it announced it was cool enough to be available!
30. Graham Cracker
Graham Cracker is a fun, child-like, comic book font that can't help but fill you with happiness! The font was inspired by an old 1960s movie poster and contains over 175 interlocking ligatures that add a hand-lettered feel.
31. More Sugar
More Sugar is a mixture of creative and simple in a comic book font. There are 2 styles in this font pack, with extra swashes and characters, too.
32. Pineapple
Pineapple is a unique and funny style comic book font with 6 styles: regular and grunge, bold inline and bold inline grunge, bold and bold grunge.