Last Updated on August 4, 2023
Incorporating old money aesthetic into graphic design involves infusing elegance, sophistication, and historical charm into your work. To achieve this, start by choosing elegant fonts with a classic or calligraphy-style appearance.
Stick to a neutral color palette, featuring earthy tones, soft pastels, and muted colors. Vintage patterns like damask or floral motifs can be used as backgrounds or elements in illustrations to add a touch of nostalgia.
To further enhance the aesthetic, include stately symbols such as crowns and ornate crests, lending a sense of nobility and prestige. Integrating elements from classical art, such as statues or historical portraits, adds cultural heritage and artistic appreciation. Create luxurious borders and frames around your designs for a premium and regal feel.
It's important to maintain consistency, keeping layouts clean and organized while allowing your chosen elements to shine. Experiment with foil stamping or embossing to add tactile luxury.
By striking a balance between historical charm and modern sensibilities, you can create visually stunning and sophisticated designs that embody "Old Money." Be ready to channel your inner quiet luxury with these exquisite old money aesthetic fonts.
Old Money Aesthetic Fonts
1. MONEYWISE
If some people are money-wise, be design-wise using this perfectly mature and elegant typeface from Pinisiart. Specially crafted to look amazing on magazine covers, blog headers, and social media banners, let this display font speak of your great taste.
2. Monocle
Want to grab attention and make a statement? Then you can't miss this thick vintage typeface from epdesigns. Available in Outline and Regular, it looks great at large sizes thanks to its heavy but playful appearance. Use one or combine both styles for charming results!
3. Prestige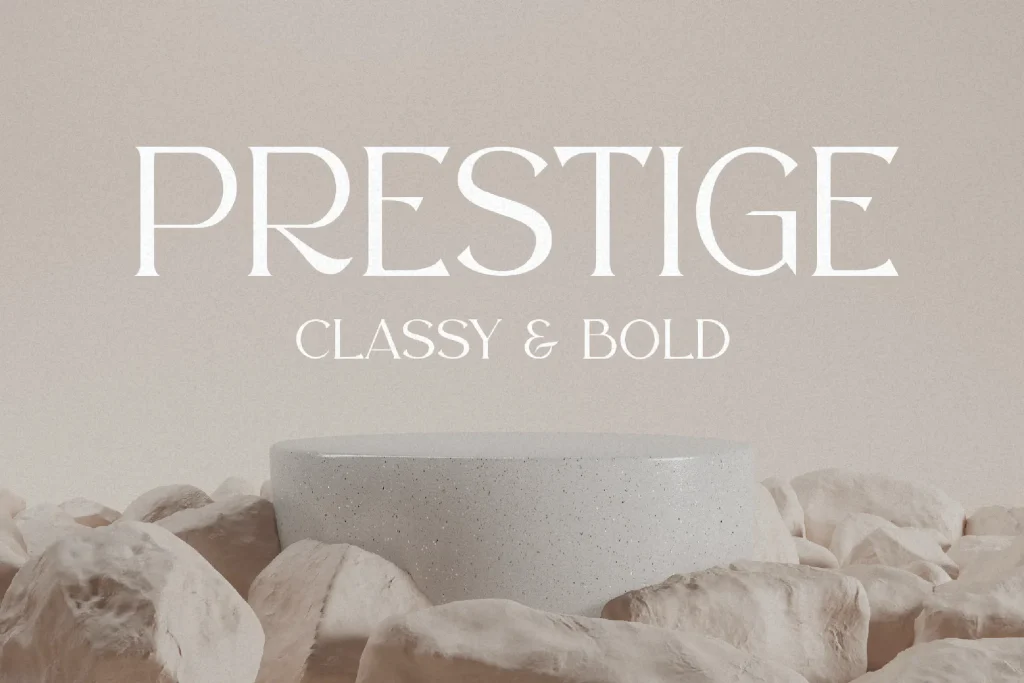 Effortlessly convey your influence with this classy all-caps serif typeface. Featuring special lowercase characters, you can combine the caps and lowercase letters to produce gorgeous projects such as social media quotes, advertisements, logos, posters, magazine covers, and more.
4. Spring Melody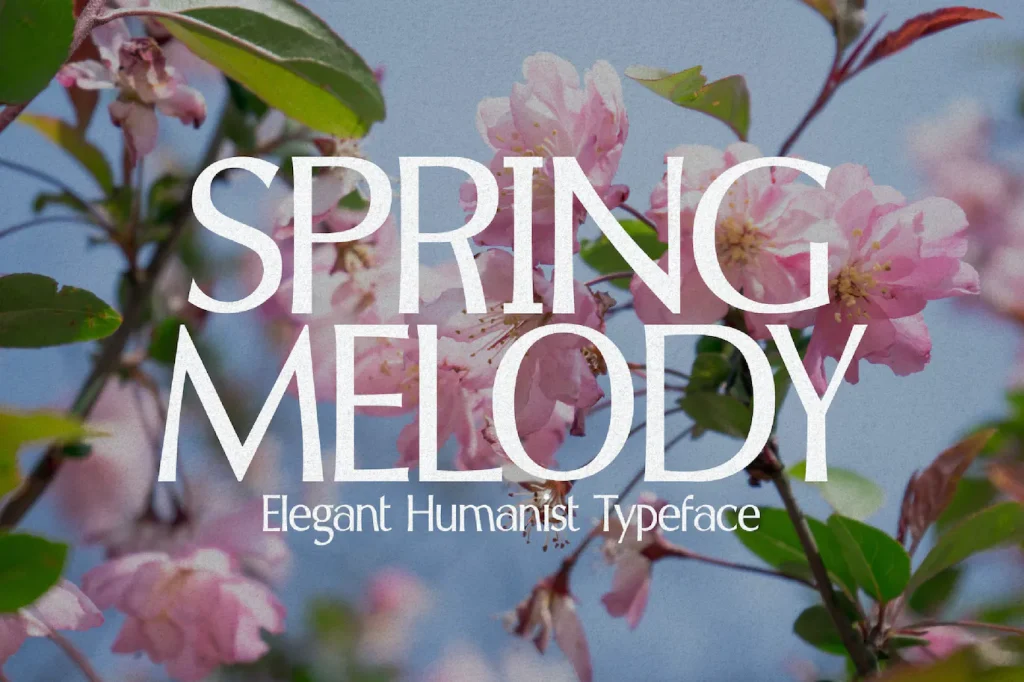 Elegant curves, lovely kerning, and strong edges make this humanist typeface a must-have in any designer's toolkit. Whether you're going for a feminine touch or a minimalist approach, this font will certainly not disappoint. Includes upper and lowercase characters.
5. Constantine
Inspired by Constantine the Great, a Roman emperor from 306 to 337 AD, this robust display serif can hold its own in photo overlays, magazine covers, business cards, invitations, posters, and branding. The pack contains two (2) styles – Thin and Regular – plus 14 beautiful ligatures to add more flair to your works.
6. Grayson
This 1940s art deco typeface have influences from vintage store signs in London, New York, and other major cities. Clean, readable, and memorable, the letterforms will come in handy should you want to complement traditional or classic themes with the appropriate typography. Includes OTF and TTF versions.
7. Elderflower
Ever wondered how the Elderflower cordial would be like as a font? Now you can – this dreamy, organic serif is reminiscent of the fresh, floral drink but with a sophisticated twist. The pack includes upper and lowercase letters, numerals, and wide range of punctuations.
Sexy and smooth, you will love it on packaging, labels, posters, editorials, advertising, social media quotes, wedding invites, web design, mood boards, badges, and company logos.
8. Felicia
Reflect that Old Money aesthetic by using less. This luxuriously thin typeface can help you achieve just that with its clean lines and tall form. Pair it with a plain background or muted colors for that rich, swanky effect.
9. Amoretta
Looking for something timeless yet unique? Then look no further than this classy decorative typeface that oozes personality. While it shines the best on titles, headlines, or banners, it is versatile enough to be used as body text, too.
Try it on both digital and print projects such as web design, social media promotions, apparel, posters, packaging, and publishing.
10. Pioneer Boulevard
Let yourself and your audiences be transported to bygone days in this stunning vintage font. Its sharp points and rounded curves are evocative of the luxurious French Riviera: warm, historical, and expensive. Featuring 9 distinct weights, ligatures, and multilingual support, you will have plenty to experiment and play around with.
11. Zimra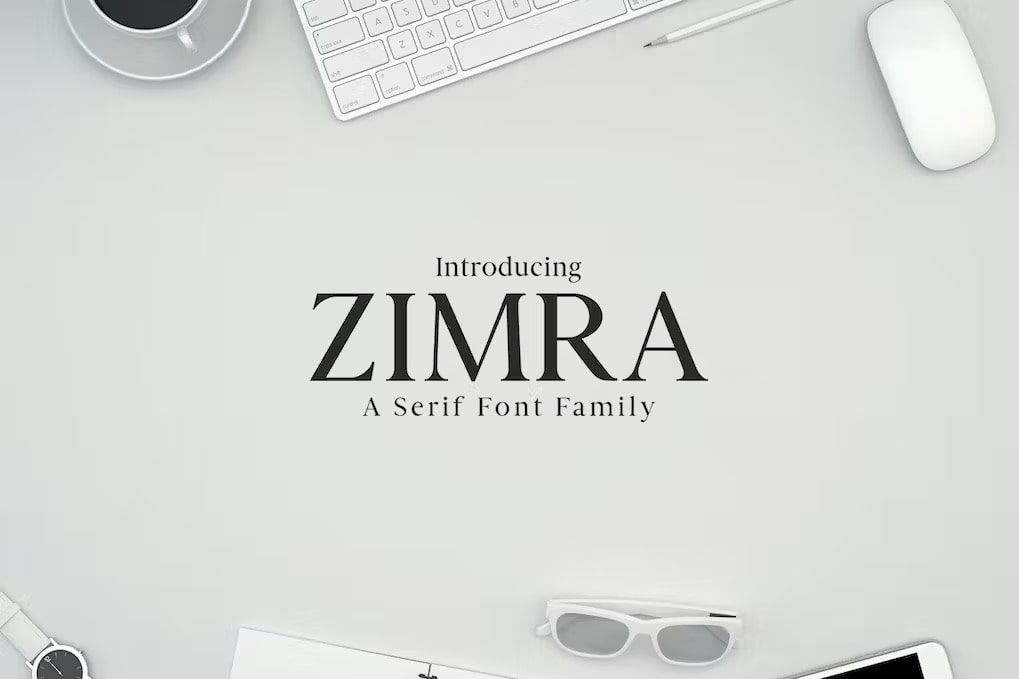 Creative Tacos proudly brings you this 5-weight font family pack that looks stunning from all angles. The clean lines make it perfect for modern projects, while the crisp serifs give it a classy, refined vibe.
It's beautiful on its own or combined with delicate elements. Try it in all-caps with wide-set spacing for something chic and sexy. It comes in Regular, Light, Thin, Black, and Bold styles along with non-English characters.
12. Valerius
Drawing inspiration from opulent hotels, fashion brands, and magazines, this modern typeface can be used not only for regal concepts, but also for contemporary works such as branding, packaging, advertising, and publishing. The uppercase characters have soft, slanted lines that give it a bit of a personality.
13. Cheston Slab Serif Font Family
Sometimes, the best way to impress is to use less. That is the guiding principle behind this classy font family. Beautiful on its own, it's the best way to convey your message of prestige, status, and authority in Regular, Light, Bold, and Black weights.
Download Cheston Slab Serif Font Family
14. Marschel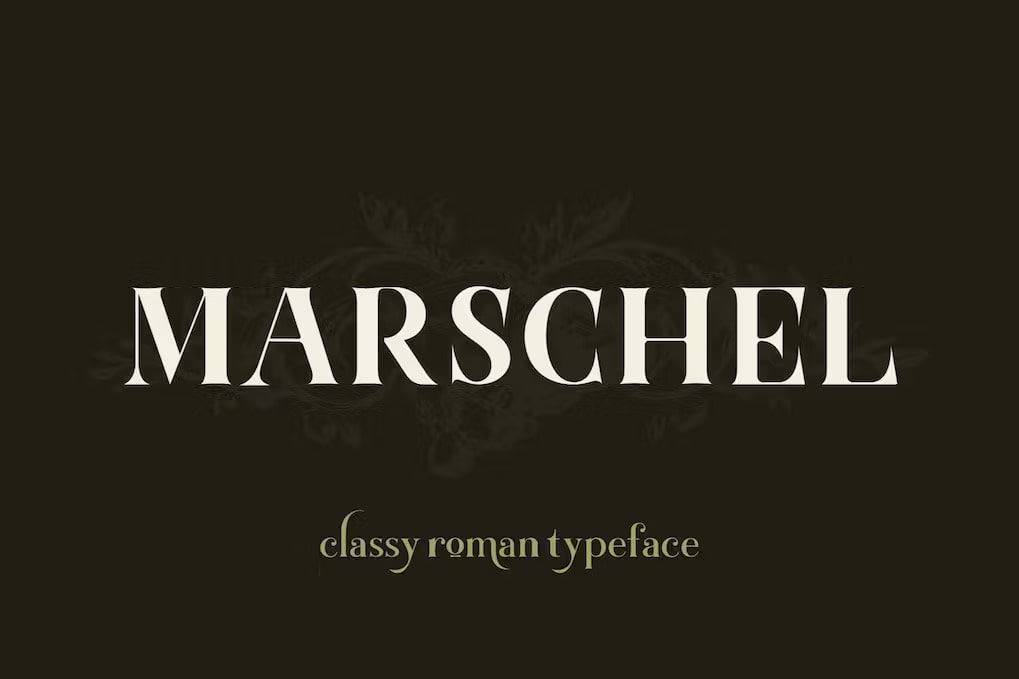 A versatile font can easily go from retro to contemporary in a snap. A similar functionality can be found in this chic Roman typeface from CreativeZeune. Consisting of 291 glyphs, ligatures, and three (3) different weights (Light, Regular, and Bold), it also supports over 60 languages for your convenience. Go ahead and use it on niche magazines or web design.
15. Avalar
This elegant, extroverted typeface can handle anything you throw at it. Watch it bring your invitations, business cards, posters, logos, banners, and labels to life. Available in Bold and Regular.
16. Marney Holland
Make your life easier with this gorgeous font duo from Saridezra. The pack contains a handwritten signature script and an elegant serif that go beautifully together. Try it on wedding invites, business cards, company logos, book covers, web design, blogs, social media promotions, etc..
17. Qara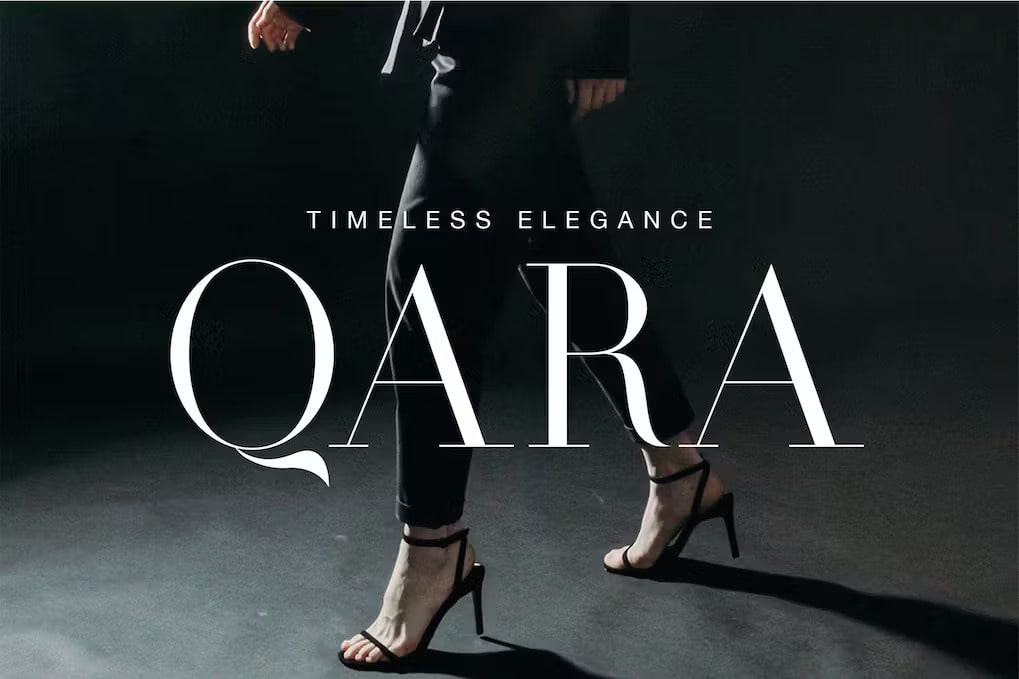 Golibtamami gives you this sleek, upscale serif with an unparalleled sense of fashion. It comes in OTF and TTF files plus multilingual support to help you create stunning projects that would be the envy of competition. With a timeless appeal and classic lines, it will breathe life to your magazine covers, web design, promotional materials, advertising, branding, and more.
18. Rosemode
Slim, sharp, and chic, this Roman serif by Typia Nesia Std is your new go-to font for all kinds of concepts. Whether it's a brochure for a historical exhibit or a cover for a magazine, this luxurious font won't disappoint.
Use it by itself using limited embellishments or combine it with muted images, colors, and backgrounds for an organic appeal – it's sure to please even the most discerning eye!
19. Benito
Whatever the occasion, you can count on this dignified font for a handsome result each time. This professional typeface will look great no matter the size – be it as a headline or as body text. The pack contains upper and lowercase characters, punctuations, numerals, and multilingual support.
20. Ovsaniya
If you're constantly working with high-end brands and upscale clients, then you will love this humble typeface that's beautiful by itself. It's available in TTF and OTF versions for ease of use. With smooth lines and rounded curves, this delicate sans serif display font speaks volumes without being loud. Now that's what we call quiet luxury!