Last Updated on October 9, 2023
Bright hues often get the spotlight because of their boldness and vibrancy. But soft, muted shades shouldn't be shunned. They too, can be bold, assertive, and eye-catching in their own way. The color dusty rose, is a great example.
While this hue has been associated with old-fashioned themes and fashion, this color is anything but ancient. Although less loud than neon pink, it's certainly nostalgic with an understated sense of elegance and timelessness.
Read below as we delve deeper into what the dusty rose color is, its meaning in color psychology, how to prepare it, and everything in between.
Introducing Dusty Rose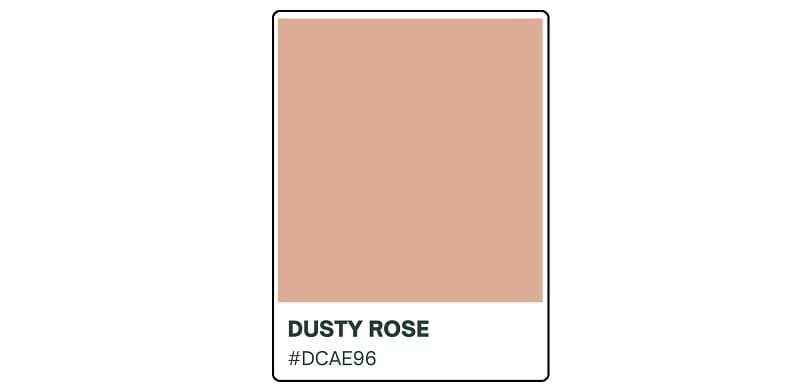 Dusty rose is a soft mixture of pink and violet. It's widely regarded as one of the most exquisite shades of rose (although many color enthusiasts do not exactly classify it within the rose family). It has a hex code of #DCAE96.
This shade of rose can take on many appearances, depending on the saturation of its constituent pigments. Some undertones may incline more toward pink while others may lean more toward purple.
Is Dusty Rose More Pink Or More Purple?
To answer this question, you'll need to understand what the color rose looks like. Rose is a color that sits between red and pink on the color wheel.
Since dusty rose may be considered a rose undertone, this color typically contains more pink than purple. In fact, the purple hues in dusty rose aren't always immediately noticeable.
Is Dusty Rose a Primary Or Secondary Color?
Dusty rose is neither a primary nor a secondary color. You can best describe it as a tertiary color. Note that primary colors are colors that aren't necessarily a product of mixing other colors. They include red, yellow, and blue.
Secondary colors are formed by mixing two primary colors. Examples include purple or violet (a mixture of red with blue), orange (a mixture of red with yellow), and green (a mixture of blue with yellow).
Lastly, tertiary colors are formed by mixing one primary color with a secondary color located adjacent to it on the color wheel. In this case, dusty red is the combination of pink (which is merely a muted version of the primary color red) and purple (which is a secondary color).
Is Dusty Rose a Warm Or Cool Color?
True dusty rose is warm since it contains more saturations of pink, a warm color. But as you may have guessed by now, this color can blur the line between warmth and coolness depending on the amount of pink and purple undertones in it.
Shades of Dusty Rose
This pigment may be a pink undertone. But the color itself can also come in a variety of shades. However, note that most colors considered shades of dusty rose are essentially pink undertones that bear a near-striking resemblance to dusty rose.
Examples include;
1. Pastel Pink

Pastel pink is a clean and soft shade of pink that's considerably brighter than dusty rose. The color's vibrancy makes it appear more fanciful and youthful compared to dusty rose. You can use it to create a stylish yet mature look, especially when making graphic designs.
2. Rose Quartz

Rose quartz is a light grayish-red color. It's aptly named after the crystalline mineral of the same name, although the mineral itself can come in varying tints, from a deeper rose pink to almost white.
Unlike most shades of pink that feature more red than white, rose quartz is typically created by adding a larger quantity of white to a smaller amount of red. This shade of pink is so chic that Pantone declared it its color of the year in 2016.
3. Rosy Brown
Rosy brown is perhaps the pink undertone that's closest in appearance to dusty rose. The two colors only differ in their saturation, with rosy brown appearing a little bit brighter.
The Meaning of Dusty Rose
Rose is a timeless symbol of love. Despite being more pink than red, the latter of which is the most dominant hue that roses commonly appear in, dusty rose can still resonate with romance.
Painting your bedroom in dusty rose can be a smart way to help you and your sexual partner get into the zone, so to speak. The color might also be an excellent choice to wear to your date night. It helps you profess love to your partner more effectively than mere words could.
In addition to its romantic connotations, dusty color is also incredibly elegant. It's not uncommon to stumble upon this color in glamorous events. But unlike other brighter shades of pink which tend to be more showy, dusty rose can help you stand out from the crowd in a rather subtle way.
Like all shades of pink, dusty rose has a feminine touch to it. That makes the color especially suited for designing women's clothing, makeup, and other fashion accessories. Dusty rose's feminine attributes also explain why it resonates with plenty of admirable qualities, such as kindness and affection.
Do note that is less vibrant than many shades of pink. That can be a plus in two ways. First, it means that the color is less likely to create overwhelming effects even if used in huge amounts. And secondly, dusty rose's softness gives it a sense of maturity. You can take advantage of the color's association with maturity when creating official designs, such as business cards.
Dusty rose can stimulate cheer and calm at the same time. The color derives its energizing effects from the fact that it's a shade of pink, a warm color. Its soothing properties are due to its relative paleness compared to many other pink undertones.
Origin of the Dusty Rose Name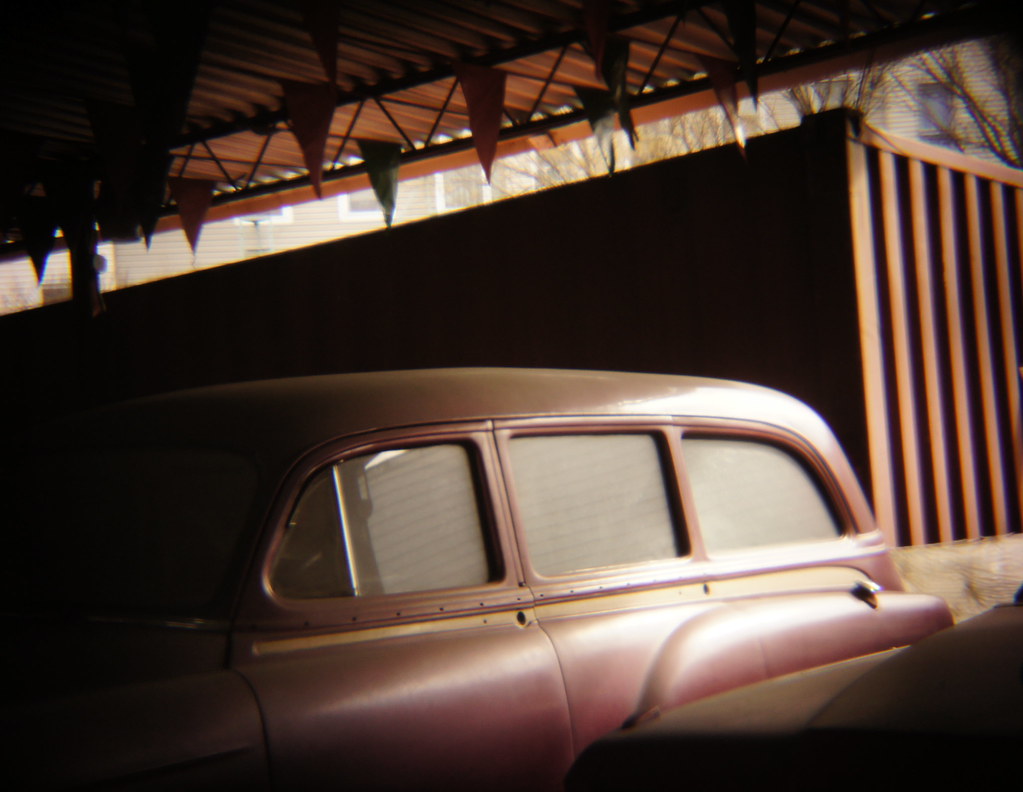 The name "dusty rose" cannot be traced back to any specific etymological origin. However, we can attempt to understand it based on the individual words making up the phrase – dusty and rose.
"Dusty" is a gender-neutral name that derives from Old German, which translates to 'brave warrior.' The name has been around for centuries. However, its popularity exploded in the 1960s due to its association with "Son of a Preacher Man" hitmaker Dusty Springfield (born Mary Isobel Catherine Bernadette O'Brien). In addition to its Germanic origin, "Dusty" can also be used as a nickname or short form for the boy's name Dustin.
On the other hand, "rose" derives from the Latin word 'rosa.' The name was likely borrowed from other languages, including Oscan, Persian, and Greek. One plausible explanation of the origin of "rose" is that the Greek goddess of beauty – Aphrodite – named the rose flower in honor of her son Eros by simply rearranging one letter in his name.
The History of Dusty Rose Color
"Dusty" and "rose" are both names that have been around for centuries. And as explained, they initially had little connection with the dusty rose color. The first documented use of the phrase with reference to a color name in the English language was in 1382. That's enough to make it one of the oldest shades of pink to be described.
It's unclear how dusty rose fared from the 14th century when the color was first described. But it's safe to assume that its history was intertwined with that of pink.
Now, pink has been associated with girls for years. However, this was not always the case. Before World War II, pink was considered a boy's color while blue was a girl's color. This is because pink is essentially a shade of red, a color associated with aggression and masculinity. Blue was chosen for ladies as it was more gentle and soothing.
But in the 1940s, fabric manufacturers changed the colors, designating pink for girls and blue for boys. Since then, shades of pink like dusty rose have been regarded as the official feminine colors.
The popularity of dusty rose peaked in 2021 when American singer cum songwriter Adam Levine and his supermodel wife Behati Prinsloo decided to name their newborn baby girl "Dusty Rose."
The couple is rumored to have drawn their inspiration from Dusty Springfield. But regardless of what their motivation was, the Levine's definitely played a huge role in pushing the dusty rose color further into the limelight.
How to Make Dusty Rose
Dusty rose is a shade of pink, one of the fanciest colors. Therefore, it may not be readily available in your local art store or hardware. Fortunately, you can easily prepare this color using other common paints.
To make it, you'll need red, blue, and white. You'll obviously also need a mixing bowl and paintbrush or palette knife.
Once you've assembled these supplies, proceed as follows;
i. Combine equal amounts of red and blue in a mixing bowl and stir thoroughly to obtain purple.
ii. Mix equal amounts of red and white in another mixing bowl and stir to obtain pink.
iii. Combine four parts of pink with one part of purple in the third bowl and stir to create a dusty rose color.
iv. Tweak as required.
You can add more pink or more purple to the color to achieve your desired effects. You could also add more white to increase brightness or red to increase saturation.
Tips for Using Dusty Rose
As with any color, the secret to using dusty rose lies in pairing it with other matching pigments. Fortunately, this shade of pink combines well with many colors.
You can blend dusty rose with earthy green tones like sage to create calming effects. The color also combines well with neutrals – black, white, gray, beige, and ivory – to evoke feelings of nostalgia.
Adding metallic accents to dusty rose is recommended when you want to add a touch of glamor and opulence to your designs. Metals like gold will combine with dusty rose to make your artwork look sophisticated while brass and copper will help create animated effects.
Use dusty rose for the main wall for interior design, thanks to its rather muted appearance. But if you think that this cute shade of pink will feel overwhelming, then you could use it as a secondary or accent color.
Summary
There goes our guide to the beautiful dusty rose color. We hope you can now invite this color into your palette from a point of information.