Last Updated on September 28, 2023
Just like the deep and velvety hues found in the namesake vegetable, the eggplant color marries sophistication with intrigue. Its origins can be traced back to the rich purple tones of the eggplant, a culinary and cultural icon.
What sets this hue apart is its unique ability to convey an air of luxury and creativity. It's therefore, a sought-after choice in various design disciplines, from fashion to interior decor. This deep, regal shade of purple carries with it an aura of elegance and mystery, making it an ideal candidate for adding depth and drama to any project.
Read on as we delve deeper into the eggplant color. You'll learn about the its appearance as well as its symbolic meanings and common applications.
What Color Is Eggplant?
This hue is a combination of red and purple. The color's purplish tones symbolize detachment, abstinence, and repentance; while its reddish tones stand for youth, passion, and activity. The blend of these opposites gives eggplant a unique appearance as well as symbolic meaning.
It is assigned the hex code #472C4C. The color has been shown to have a powerful effect on the human psyche. As with most colors, eggplant has long been associated with various meanings across different cultural contexts.
Eggplant Color Composition and History
Eggplant, also known as aubergine in French, German, and British English, is a deep shade of purple with brownish undertones. This hue draws its inspiration from the outer skin of European eggplants, showcasing a rich and luxurious color palette.
According to 'A Dictionary of Color,' the earliest recorded appearance of the term "eggplant" as a color name in English dates to 1915. It's interesting to note that the term "eggplant" originated from the resemblance of certain eggplant varieties to eggs, which were initially white in color.
While various eggplant types span a spectrum of hues from indigo to white, Chinese eggplants maintain the traditional elongated shape of European eggplants but flaunt a rich, dark violet hue. On the other hand, Thai eggplants, characterized by their small, round form, display a vibrant forest green hue.
Eggplant can be categorized into light, dark, and medium shades based on saturation. Darker tones of the color can add lightness to a space or artwork while lighter shades tend to have a calming and healing effect. These dynamic effects explain why eggplant has found its place in interior design, especially in vintage styles. In makeup, the color suits a wide range of individuals, except those with reddish skin tones.
Nowadays, the pinkish-purple-grayish shade is often called purple. Due to its heaviness, eggplant looks best when complemented with other shades, particularly light tones, to achieve a stable color scheme. The color pairs exceptionally well with hues like yellow and violet.
Combining Eggplant with Other Colors
Exploring the relationship between eggplant and other colors can go a long way in helping you create a captivating palette. The good news is that there are numerous shades that you can pair with eggplant to produce striking results.
For harmonious contrasts, you can opt for vibrant hues like yellow and violet. This will result in a dynamic and energetic composition.
Alternatively, you could incorporate soft, neutral tones like beige and gray to balance out eggplant's roughness and heaviness. Such combinations are especially recommended if you're looking to create an elegant or urbane look.
An eggplant and pink combo can also transform your wardrobe. Pink's soft, delicate nature will balance the intensity of eggplant, resulting in a feminine and romantic ensemble. This pairing is versatile and can be applied to various clothing items, from dresses to tops or accessories.
Seasonal changes could determine how to combine eggplant with other colors. For example, during autumn, you can incorporate eggplant into warm color schemes alongside shades of gold and burnt orange to evoke a cozy atmosphere.
And in winter, you might consider pairing eggplant with cool tones like silver and mint to invite a sense of freshness and tranquility into your creations. Thanks to its refreshing and cool undertones, mint can complement eggplant's deep and intense hue, adding a touch of modernism.
Black is a classic companion to eggplant. Using the two colors in the same palette can add depth and drama to any work.
Symbolism and Psychology of Eggplant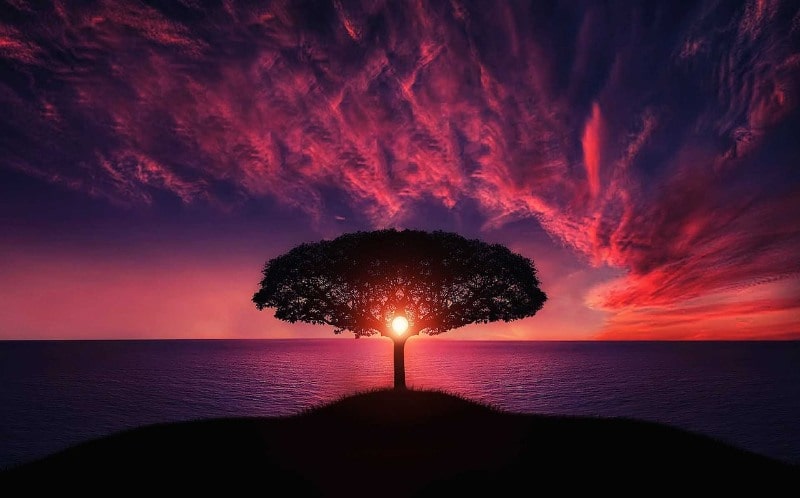 This color holds deep meaning and affects people differently based on how they see it. It combines the thoughtful nature of purple with the vibrant energy of red, leading to a range of emotions. When it's more purple, it can evoke mystery and elegance. With more red, on the other hand, it may feel intense and overwhelming.
The psychological effects of eggplant become even more diverse when paired with other hues. Notably, eggplant finds harmony and balance when coupled with yellow and violet, creating a visually pleasing synergy. Depending on the prevalence of lighter tones, eggplant can temper the influence of red, yielding a more stable color palette.
Essentially, the eggplant color is meaningful because it can evoke various emotions and reactions. Its mix of purple and red qualities makes it versatile and suitable for different purposes.
Eggplant in Design Applications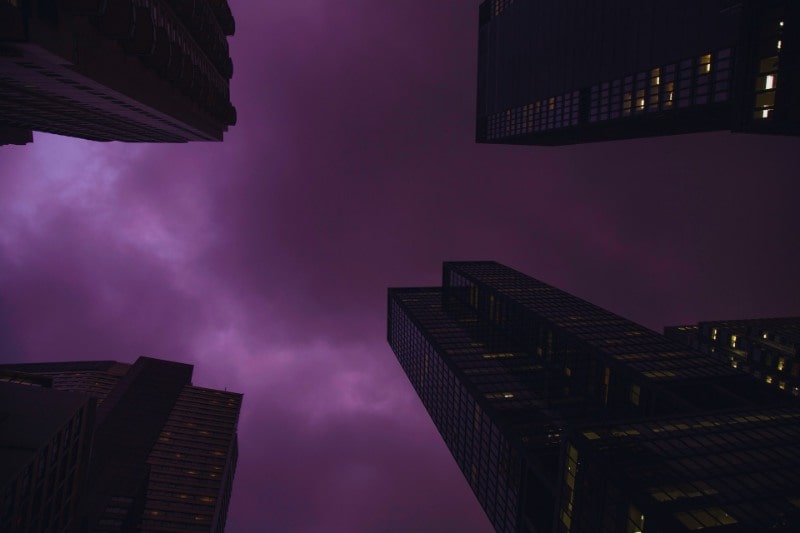 The color of eggplant finds its place in various art forms. This includes painting and sculpture, for its capacity to infuse depth into compositions. There are numerous ways to integrate this color into your designs for stunning, visually captivating creations.
In home décor, eggplant-colored accents like throw pillows, curtains, or rugs can introduce elegance and drama to a room. In interior design, consider its balance with other shades and ensure adequate lighting to prevent a heavy atmosphere.
For branding, eggplant conveys luxury and sophistication. While in graphic design, its purple undertone enhances the beauty of logos and promotional materials. Even floral arrangements benefit from the bold uniqueness of the eggplant hue.
Its adaptability in numerous projects underscores its value as a choice for visually striking and emotionally stimulating environments.
Eggplant in the Fashion Industry
Casual days and formal events are both perfect occasions for aubergine outfits. As a beautiful, dark purple shade, it's attention-grabbing and elegant. Another reason the eggplant hue is so popular in fashion is because it's versatile and suits different body types. Its deep, saturated tone can create a slimming effect that's flattering and gorgeous.
Those with tanned skin can rock darker eggplant-colored dresses; while individuals with lighter skin should opt for a cooler shade to complement their complexion. With celebrities wearing this regal shade on and off the red carpet, it further generated interest in an already popular color.
The best way to start incorporating eggplant into your wardrobe is to add statement pieces, such as dresses, blouses, or blazers. Pair them with neutral colors like black, beige, or gray to create a balanced and chic look. Additionally, accessories like handbags, shoes, or jewelry in this hue are safe bets.
However, while eggplant is a color for pretty much every season, it's best to consider the occasion and the entire color palette of your ensemble before styling. For a sophisticated look, pair eggplant accessories with gold or silver accents. These colors complement each other and give it an extra layer of glamor.
For a more casual outfit, mix and match with mint, pink, or green to achieve playful and vibrant results. You could also opt for statement jewelry pieces like earrings or a bold cocktail ring with stones in similar shades for a cohesive outcome.
The Eggplant Color and Its Suitability for Different Skin Tones
This dark purple hue is flattering for many skin tones. Before choosing eggplant-themed makeup or outfits, think about how it's going to coordinate with overall look that you're going for.
For example: opt for neutral or earthy tones like brown or bronze as your eyeshadow to complement eggplant's richness. On the other hand, a subtle mauve or berry lip color can enhance your features without making it heavy.
Several celebrities have confidently rocked aubergine-inspired outfits on the red carpet. Stars like Lupita Nyong'o, Rihanna, and Zoe Saldana have embraced this bold shade and don't shy away from showcasing its elegance.
Hairstyles that complement eggplant-colored clothing can vary depending on personal preferences. However, sleek and polished updos, loose waves, or a simple ponytail are all efficient at drawing attention to your ensemble.
Styling Tips with Eggplant
When it comes to styling with the eggplant color, there are a few must-have accessories that can elevate your outfits. For everyday wear, consider incorporating eggplant-colored scarves, belts, or handbags to add finesse and depth to your ensemble.
To create a cohesive look, carefully select your jewelry. You could also opt for accessories with stones in similar shades, such as amethyst or garnet. These are smart choices that are great for both work and a night out in the city.
Think about the seasons when styling with the eggplant color. In warmer months, go for a combination of eggplant-colored tops or dresses with neutral shades like beige or mint. This is a refreshing combination that's easy on the eyes. In colder months, layering with eggplant-colored coats or sweaters will be what you need to transform your winter wardrobe.
Remember, accessories play a crucial role in enhancing your outfit's impact.
Conclusion
The eggplant color stands as a captivating choice in the world of design and aesthetics. Its deep, luscious tones invoke a sense of sophistication and intrigue, making it an excellent addition to any creative palette.
Whether used as an accent or as a primary color, it's sure to look opulent and sharp. Versatile, timeless, and elegant, it conveys charm and mystery to fashion, art, interior design, and more. If you want something captivating, let the eggplant hue inspire.