Last Updated on April 3, 2023
Many colors are easy to define because they comprise fairly visible pigments. However, some can take forever to describe since their undertones may appear different depending on the beholder's eye.
This article looks at one of the most difficult colors to define – beige. We'll attempt to describe this color and then delve deeper into its characteristics, symbolism, and preparation method.
What Color Is Beige?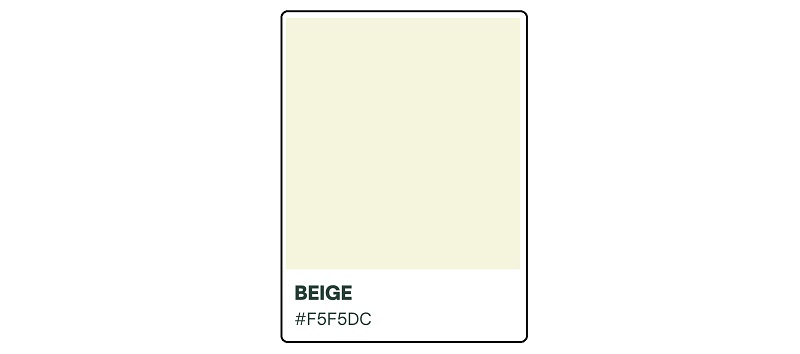 Beige can have a plethora of descriptions depending on what an individual sees. The color is assigned the hex code #F5F5DC. Below are some of the color's generally accepted definitions;
• A pale, soft white color with grayish yellow tones
• A light-grayish yellowish brown color
• A grayish tan
• A pale sandy fawn color
• A pale-to-grayish yellow color
What Colors Are Beige Made Of?
Beige is made up of brown and white. This is the same color combination that yields tan. But as you're about to find out, there are fundamental differences between beige and tan.
Note that white is itself the result of combining the colors red, green, and blue while brown is obtained by mixing red, yellow, and blue. Therefore, it's logical to infer that beige is inherently made up of red, green, blue, and yellow. That's regardless of the fact that brown tends to be the most noticeable hue in beige.
Is Beige a Primary Or Secondary Color?
Beige is neither a primary nor a secondary color. The pigment more accurately falls within the neutral family of colors.
Neutral colors are muted shades that deceptively appear colorless and only reveal certain underlying hues which differ with changes in light intensity. Other neutrals besides beige include black, white, gray, brown, cream, and taupe.
Is Beige a Warm or Cool Color?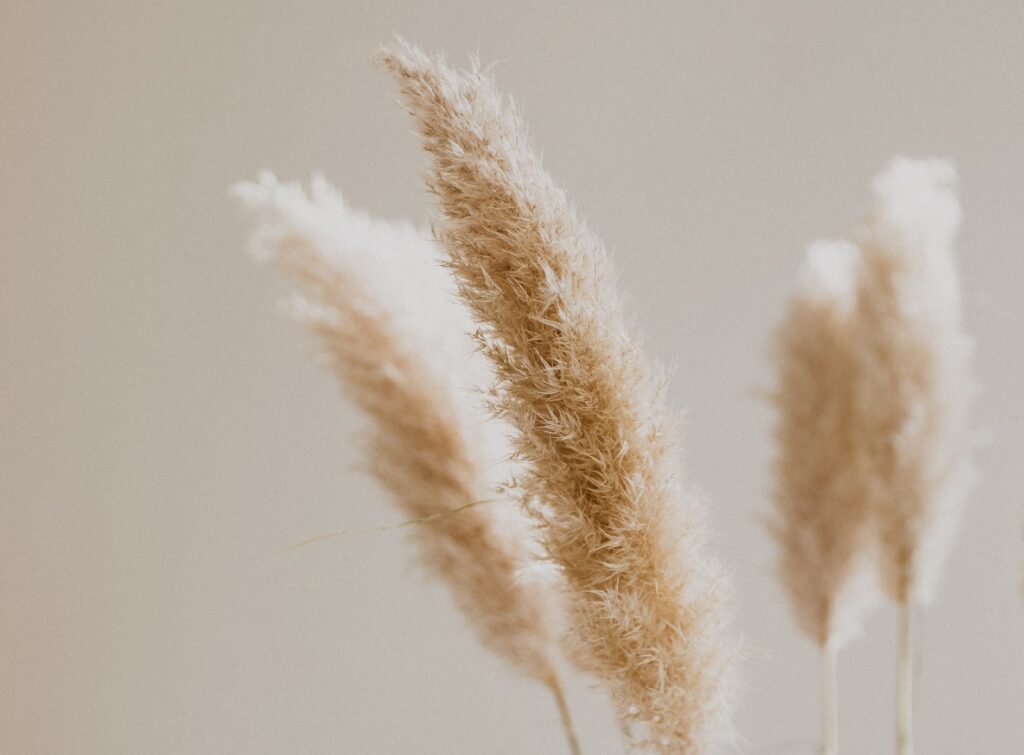 Beige is a warm color. That's because its most visible hue – brown – contains a decent saturation of the warm colors red and yellow.
Contrary to what many color enthusiasts may think, beige is far from being a cool color. The pigment doesn't invoke emotions associated with cooler pigments like blue and green, much as both colors may be required at some point during beige's preparation.
But like most colors that are available in multiple hues, beige's visual and emotional effects may oscillate between warmth and coolness. It all depends on the tones the color comes in.
Is Beige On The Color Wheel?
All neutral colors are not on the color wheel. That's because these pigments are mainly described based on light changes. So, you will NOT find beige on the traditional color wheel.
Difference between Beige and Tan

Many people use the words "beige" and "tan" interchangeably. However, these are different pigments with distinct characteristics. The main difference between beige and tan relates to the visible tones in either color.
Beige appears with brown, gray, or yellow tones while tan tends to contain more brown with almost no noticeable gray or yellow hues. Tan's higher saturation of brown gives it warmer effects than beige which is widely considered a neutral.
Difference between Beige and Khaki
Khaki and beige look nearly identical in most renderings. The pigments are so similar that some people consider each a variant of the other. However, khaki differs from beige in its saturation of brown. The color has more brown, making it appear darker than beige.
If beige, tan, and khaki were to be compared based on their saturation of brown, tan would emerge as the warmest. Khaki and beige would then follow in that order.
Difference between Beige and Fawn
Both beige and fawn are neutral colors that can blend well with most pigments. The difference between the two colors is that beige is slightly yellowish gray while fawn is yellowish brown.
Fawn more closely resembles the color of a young deer, where it unsurprisingly gets its name from.
Difference between Beige and Ivory
Beige and ivory are both associated with beaches. The two constitute a coastal-inspired color palette due to their nature-evoking effects.
Perhaps it's due to their close relationship that some people often describe ivory as a beige undertone. However, ivory is actually a shade of white while beige only uses white as a base but comes in brown or tan hues.
Difference between Beige and Sand
Beige and sand both resonate with beaches. But while both can contain yellow undertones, beige looks more like a lighter and brighter shade of pale yellow while sand is a darker and softer yellow.
Difference between Beige and Cream
Many people consider cream as a shade of beige. However, beige has a cooler gray tint whereas cream sports a warmer brown undertone.
Difference between Beige and Ecru
Ecru is also commonly bundled up with the various shades of beige. That's mainly due to its light brownish tones which often include subtle hints of gray and yellow.
However, you may consider ecru as a lighter neutral with cooler undertones compared to beige. The color usually contains some green undercurrents in addition to its common brown hues, which further distinguishes it from beige.
The closest natural description of ecru is the color of unbleached linen.
Difference between Beige and Camel
Camel may look like a brighter shade of beige at first glance. But the two pigments are quite distinct from each other. Camel resembles the color of beige suede leather. It's the combination of taupe, brown, gold, and red undertones.
The most accurate illustration of camel is the shade used by Pantone when the company declared it the color of the year in 1994.
Difference between Beige and Greige
Greige is a portmanteau of gray and beige. The color is the result of combining varying amounts of gray and beige. It can be warm or cool depending on the ratios of beige to gray used.
Where Did The Word "Beige" Come From?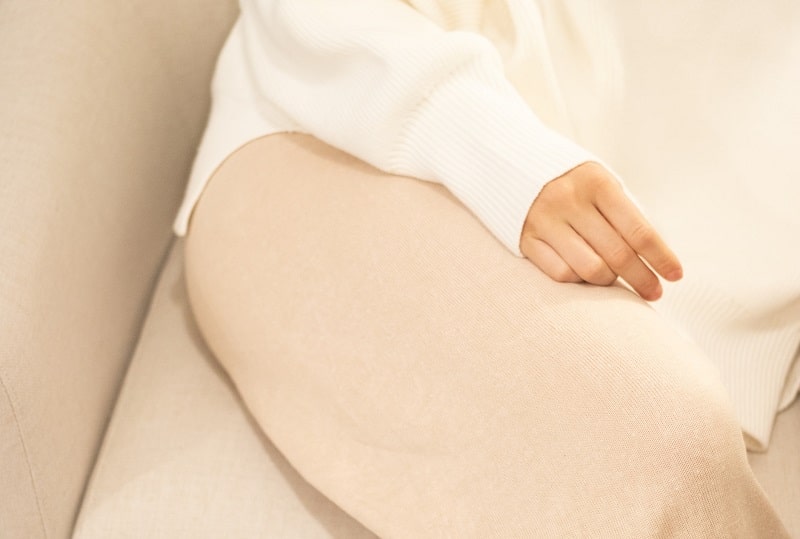 The name "beige" has its origin in the French language. The word began to be used as a color name in France from around 1855 – 1860.
Beige appears in the 1877 novel 'La Fille Elisa' by Edmond de Goncourt. The French version of the word means natural wool that's not been bleached or dyed.
Note that wool can take on different colors depending on the dyes and bleaching agents used. But before the material undergoes any synthetic treatments, it often appears in a pale grayish yellow color that looks very close to beige.
After being used exclusively in France for a few decades, the word "beige" formally entered the English language in 1887.
What Is The Origin and History Of The Beige Color?
Wool – the hairy, sheep-obtained material from which the beige color derives its name – has a fairly long history of human use. Sheep were first domesticated around 9,000 to 11,000 years ago.
However, archaeological evidence suggests that humans may have developed interest in wooly sheep much later – around 6000 BC. Similar research further indicates that the earliest woven wooly garments may have been made around 2000 – 3000 BC.
But while humans have manufactured and used wool for millennia, beige – the main color of natural wool – appears to have garnered interest much more recently. That's despite the fact that this color has existed for pretty much the same duration as natural wool.
There are very few official mentions of beige usage throughout history. Celebrated painters like Leonardo DaVinci appear not to have ranked beige so highly in their list of favorite colors. In fact, the color is conspicuously absent in nearly all DaVinci's iconic paintings.
However, we cannot say for sure if beige was largely ignored by all renowned historical painters. Because the color is reasonably difficult to define, some painters might have easily used it as a shade of brown, gray, or even yellow.
Meaning and Application of Beige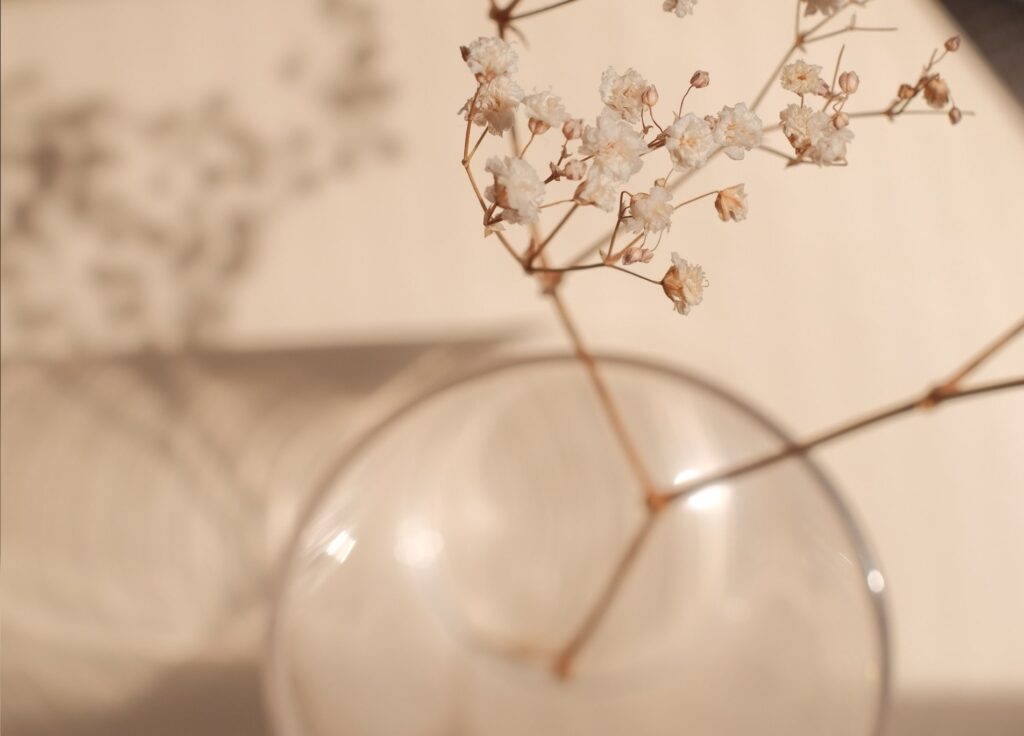 Beige is widely associated with blandness, boredom, and conventionality. This has much to do with it being a neutral. However, the color is beautiful in its own right.
Beige is a warm and comforting color that gets its warmth from its visible brown undertones. It can blend easily with other warmer tones to light up its surroundings. Alternatively, you could use the color with cooler shades to create beautiful contrasts.
Beige is also associated with balance and harmony. The color isn't overwhelmingly bright yet not overly muted out. Therefore, it can suit a plethora of designs regardless of whether used as the primary theme or as an accent.
Beige is also the color of nature. The pigment can create huge visual impacts when used in travel and holiday themes. That's especially true for artwork depicting the beach or coast.
Thanks to its association with nature, beige tends to suit wooden designs. The color can complement wooden flooring or help accentuate wooden furniture in your house. Just be sure to match it up with the right pair.
And although widely regarded as a warm tone, beige can be quite soothing. This is another reason to consider the color for your interior décor. Beige's muted texture compared to basic orange and white is the reason behind its cooler vibes.
How to Prepare Beige
When it comes to beige preparation, there's a quick method and a lengthier process. Your choice depends on the paints at your disposal.
1. Preparing Beige Using White and Orange
i. Mix equal amounts of brown and white.
ii. Use a color chart to compare the results.
iii. Add more brown or white depending on the shade of beige you wish to achieve.
2. Preparing Beige Using Red, Blue, Green, and Yellow
i. Mix equal amounts of red, green, and blue to create brown.
ii. Mix equal amounts of red, blue, and yellow to create white.
iii. Add the brown to white and stir thoroughly, monitoring the progress using a color chart.
Different Shades of Beige
• French Beige – French beige is a mixture of orange and brown color, which appears warmer than most shades of beige.
• Light French Beige – Light French beige is, as the name implies, a lighter shade of French beige.
• Buff Beige – A medium-warm beige color with peachy undercurrents.
• Mode Beige – A very dark shade of beige that was first described in 1928.
Summary
Beige has a reputation for being notoriously difficult to make using the traditional offset CMYK printing models. But as we've seen, this color is remarkably easy to prepare using readily available paints.
Besides, beige is a chic color with powerful visual effects. Its compatibility with most colors is all the more reason to add it to your projects.