Last Updated on May 25, 2023
The green color comes in different forms. From deeper undertones to more subdued tints, there's a shade of green for every artist. This article looks at one of the most delightful green undertones – mint green.
Introducing Mint Green
Mint green, also known simply as mint, is a vibrant, light shade of green. The name comes from a herb that has been part of folk medicine for ages. But what's officially known as mint green is slightly different from the color of mint plants. Mint green has the hex code #3EB489.
The term "mint green" may also be broadly applied to denote a wide range of mint pastel colors, which is a combination of green, blue, and white. The depth and saturation of a mint color depends on the proportions of the three constituent pigments.
What Colors Make Up Mint Green
Green is the most dominant pigment in mint green. Many variations of the color will also display visible hints of blue.
As already indicated, white is also fairly represented in mint green. And depending on the specific shade that the color comes in, it's possible to detect other hues outside the green-blue-white palette.
Mint Green: Primary or Secondary Color?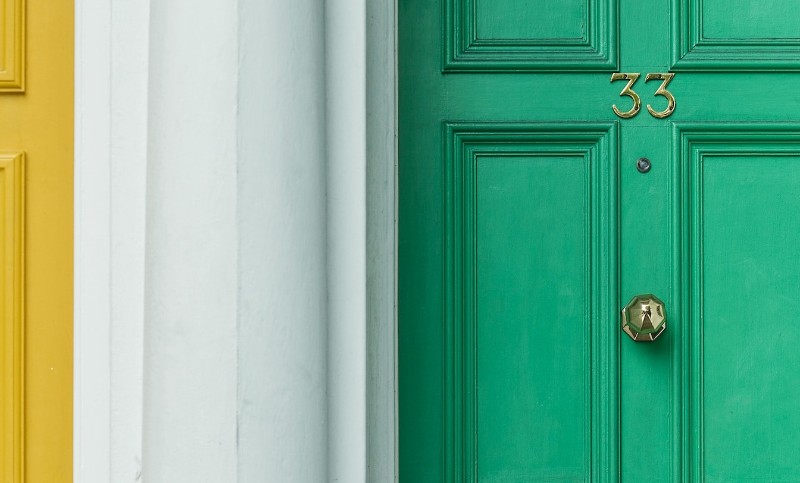 Green is a secondary color. That's because it's the product of mixing two primary colors – blue and yellow. Since mint is a shade of green, the pigment also falls within the secondary group of colors.
Mint Green: Warm or Cool Color?
Green is regarded alongside blue as the two coolest colors. The fact that mint is a green undertone means it's equally green.
However, mint's brilliance makes it appear warmer than many green tones. Therefore, the color might invoke some uplifting effects despite being predominantly soothing.
Comparing Mint with Similar Colors
Mint vs. Seafoam
Mint green has a striking resemblance to seafoam green. These two versions of green look so similar that the names are sometimes used interchangeably.
But while both mint and seafoam are relatively lighter shades of green, mint is slightly darker. Seafoam appears lighter and gravitates more towards neutral tones.
Mint vs. Celadon
Celadon is also commonly confused for mint green. However, the two colors look completely different when observed up-close.
Both celadon and mint contain a significant amount of green but differ in the composition of the other hues. Unlike mint that features green and blue pigments (with a bit of white), celadon is mainly a mixture of bright green and gray.
Mint vs. Spring Green
Spring green is a color nestled halfway between cyan and green on the color wheel. Although commonly confused for mint, spring green tends to have distinctive yellow undertones. Besides, this color comes in plenty of shades, some of which are a far cry from the basic mint green color.
Mint Green vs. Mint Blue

This is perhaps the biggest confusion faced by novice artists when shopping for or researching the mint color. Both mint green and mint blue contain decent amounts of green and blue pigments.
However, mint blue is widely considered a shade of blue. This soft blue-green color has yellow undertones in addition to its green and blue tones.
Origin of the Mint Name
Mint gets its name from the color of the leaves borne by a genus of green plants of the same name. It's one of the few plant-inspired colors whose names resonate with the leaves as opposed to flowers.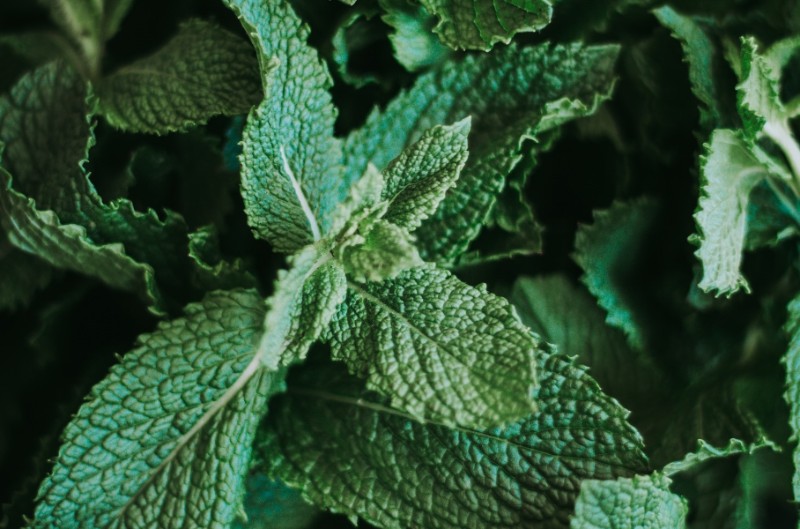 The mint genus, also known as mentha, contains over 24 species and many more hybrids. Mint plants are widespread in all continents except Antarctica. The herbs can thrive in virtually all climatic regions, although they tend to favor wet, moist soils.
The word "mint" has a mythical origin. The name derives from the Latin word 'mentha,' which further descends from the Greek word 'minthe.' Multiple references of 'Minthe' in Greek mythology describe it as a nymph who transformed into a mint plant.
But while the mint color takes its name from mint plants, not all mint herbs bear leaves that resemble the official mint color. The color tends to be less intense than the leaves of most mint plants.
It's also worth noting that mints themselves bear leaves in different shades of green. The specific pigment that mint leaves appear in depends on the plant's species and the growing conditions.
History of Mint
Mint plants have been used since prehistoric times. According to evidence uncovered in Egyptian pyramids, ancient Egyptians used the herb to relieve issues like indigestion from as far back as 1000 BC. 800 years earlier, King Hammurabi of ancient Babylon reportedly approved mint for a range of gastrointestinal issues.
The green color has also enjoyed widespread usage throughout history. Ancient Egyptians regarded green as the color of vitality, rebirth, and regeneration. They also associated the color with growth and natural vegetation.
After using plain green for many years, artists began to experiment with multiple shades of the color. While we do not know exactly when mint first piqued the interest of ancient painters, the popularity of several green undertones reached fever pitch during the Middle Ages and Renaissance Periods. During these periods, green was regarded as a symbol of profession and status.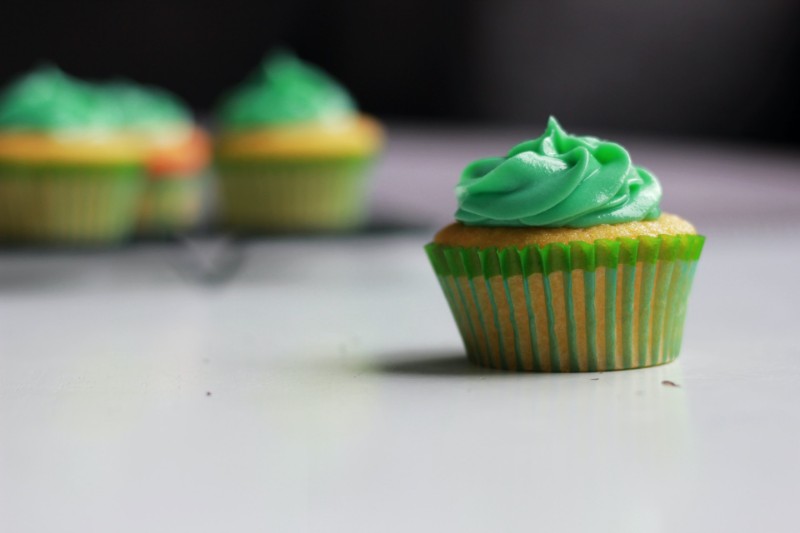 The popularity of green color declined following the manufacture of toxic shades like Scheele's Green. After the death of French emperor Napoleon Bonaparte, it emerged that his room was painted in Scheele's Green. Rumors began to spread that he might have died from inhaling arsenite, a toxic chemical that was a staple ingredient in Scheele's Green paints.
However, green pigments continued to shine in the face of bad publicity. Advancements in the paint making technology resulted in even more shades of green, including mint.
The first documented use of the word "mint" as a color name in English was in 1920. This came right in the wake of the Art Deco era, during which the mint color enjoyed tremendous popularity. Art Deco artists especially used mint for kitchens and bathrooms.
Before long, the color penetrated the automobile industry, often appearing alongside black to create magical contrasts. Mint would eventually enter other industries as well, including fashion, interior design, web design, and even food manufacturing.
Meaning of Mint
The color mint is one of the most abundant shades of green. Therefore, the color derives much of its meaning from the green pigment.
Green has traditionally been considered the color of nature, an attribute it shares with blue. But unlike blue which mostly symbolizes the sky and oceans, green invokes the imagery of fertile lands.
The fact that mint green itself derives its name from plants speaks to its suitability for use in creating nature-themed designs. From jungle outfits to tents and landscape paintings, mint can help inject Mother Nature's refreshing effects into any space you use it on.
Due to its association with the color of nature, mint may also resonate with health and vitality. These are actually some of the attributes that many ancient cultures associated green pigments with. Besides, mint takes its name from a herb whose pharmacological benefits are well-documented.
Mint green is incredibly soothing too. This shade of green can imbue a sense of calm into its surrounding despite being relatively more vibrant than many green undertones. It's just about the right color to invite into your interior décor.
Use it especially on your bedroom walls to help you mellow down after a stressful day in the office. You could also add it to an accent wall in your kitchen or bathroom to maximize its soothing and aesthetic properties.
Thanks to its calming vibes, the mint color enjoys astounding popularity in show business. Presenters or actors about to appear on a television screen usually wait in a "green room." This room features extensive green decorations, a design technique intended to help its occupants relax.
Still on its relationship with Mother Nature, mint green may convey fertility. When viewed in this regard, the color would be a perfect fit for painting the walls of maternity wards. Coupled with its calming effects, mint can go a long way in making every labor experience bearable. You could also consider the color while designing fertility pills, business cards, and productivity apps.
Mint has relatively more brilliance compared to many green undertones. As such, the color can stimulate happiness if properly used. This shade of green may also trigger creativity and imbue a sense of freshness into its surroundings. Invite pops of mint into your next brainstorming session and you'll be surprised how productive the sessions will be.
Lastly, like most lighter shades of green, mint may represent good luck. That makes it a top choice for use on manifestation cards.
How to Create and Blend Mint
To create mint green, you'll require three base colors – blue, yellow, and white. Once you have the three different paints, proceed as follows;
i. Mix equal amounts of blue and yellow to obtain a basic green color.
ii. Add tiny amounts of white to the green until you achieve mint.
iii. Be sure to add white drop by drop, constantly tracking your progress using a color chart.
After creating a perfect mint color, the next challenge is knowing which pigments to mix it with. The good news is that mint blends well with most colors. But for optimal visual effects, consider pairing it with electric blue or fresh peach as the two colors tend to complement mint's soothing effects. You could also use mint alongside lilac for a chic, gentle effect.
Mint can also create a crisp appearance when used with lighter neutrals like white and ivory, or an edgy look when paired with darker neutrals like black and gray.
There's also the option of mixing mint with coral for a fresh and energizing look. And if you're looking for a more retro feel, then a mint and aqua combination would be your best bet.
Wrap Up
Mint is among the shades of green with the longest existence in the natural world. The color is also quite indiscriminate as it pairs easily with pigments across different spectrums. We hope this article was useful enough and you can now add mint to your art projects from a point of information.