Last Updated on September 28, 2023
The color turquoise holds a special place in cultures around the world. In many Native American traditions, it's considered a sacred color representing protection, healing, and spiritual well-being. The color's vivid yet soothing qualities make it a versatile choice in various applications. 
Whether you seek to incorporate turquoise into your life or simply desire a deeper understanding of this captivating color, this article will provide you with the knowledge you need for a head start.
A Brief Intro To Turquoise
This captivating hue lies at the intersection of blue and green on the color spectrum. It derives its name from the vibrant blue-green gemstone of the same name. This color is often associated with tranquility, calmness, and a connection to nature. The hex code is #40E0D0.
In terms of color mixing, turquoise is often created by mixing blue pigments. The balance between these two colors determines the final shade. Furthermore, the presence of certain minerals, like copper or aluminum, can influence the exact coloration of turquoise in various contexts.
What Colors Complement Turquoise
This captivating blend of blue and green finds its perfect companions in a variety of complementary colors. One of these pairings is turquoise and coral, a lively contrast. On the other hand, turquoise and gold create an air of luxury and sophistication.
Another delightful combination is turquoise and navy blue. For a calm ambiance, turquoise alongside soft peach offers a delicate and tranquil contrast. And when paired with shades of gray, turquoise is allowed to take center stage against a neutral backdrop, exuding balance and refinement.
These color partnerships extend to turquoise and yellow, which infuses a burst of energy. Turquoise and white form a classic and clean union, akin to clear skies meeting pristine waters. Finally, turquoise and lavender bring together dreamy and romantic undertones.
Origin and History of Turquoise
The origin of turquoise goes back thousands of years. This color appeared in many ancient civilizations, where it was highly prized for its calming and spiritual properties.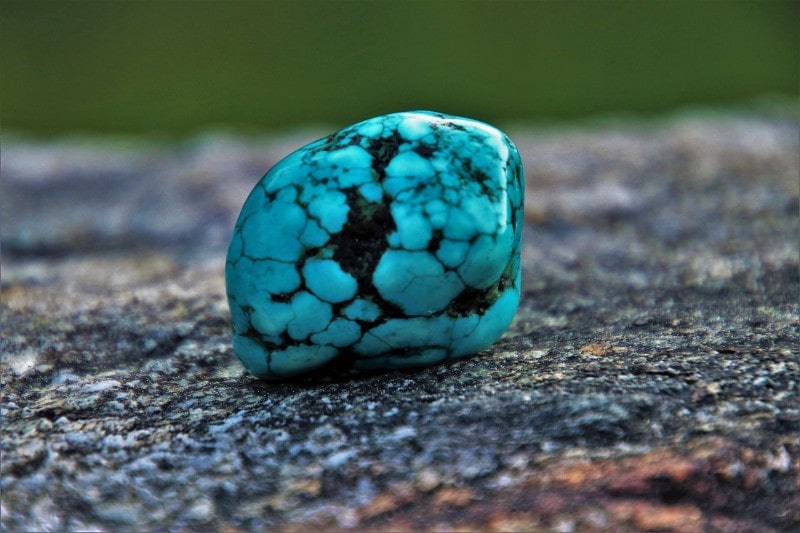 Ancient uses of turquoise can be found in various cultures around the world. The Egyptians, for example, believed that turquoise had protective qualities and used it in amulets and jewelry. The Aztecs and Mayans also valued turquoise and used turquoise to create intricate mosaics and sculptures.

The lovely shade has also played a significant role in fashion and jewelry throughout history. In ancient Persia, the turquoise stone (and by extension its color) was highly prized and used to create exquisite jewelry pieces. The mineral was also used by the Chinese to decorate their imperial robes.
More recently, turquoise has become a popular choice for high-end jewelry designers. The stone, alongside its signature color, appears in both modern and antique designs. Whether used for its aesthetic value or its emotional properties, turquoise remains a key inspiration for many artists and designers worldwide.
About The Turquoise Gemstone
The turquoise gemstone is a captivating treasure known for its striking blue-green color and rich cultural history. It has been cherished for centuries and holds great meaning in various civilizations.
As a hydrous phosphate mineral, it usually forms in arid regions where water interacts with copper-rich rocks. Its color can range from light blue to deep green, often displaying intricate patterns of veining and matrix. The gemstone's unique appearance has made it a favorite in jewelry and ornamentation.
In many Native American traditions, turquoise is considered a sacred stone with protective and healing qualities. It's believed to connect the earth and the sky, representing balance and unity. Similarly, ancient Egyptian and Persian civilizations valued turquoise for its protective properties, associating it with deities and talismans.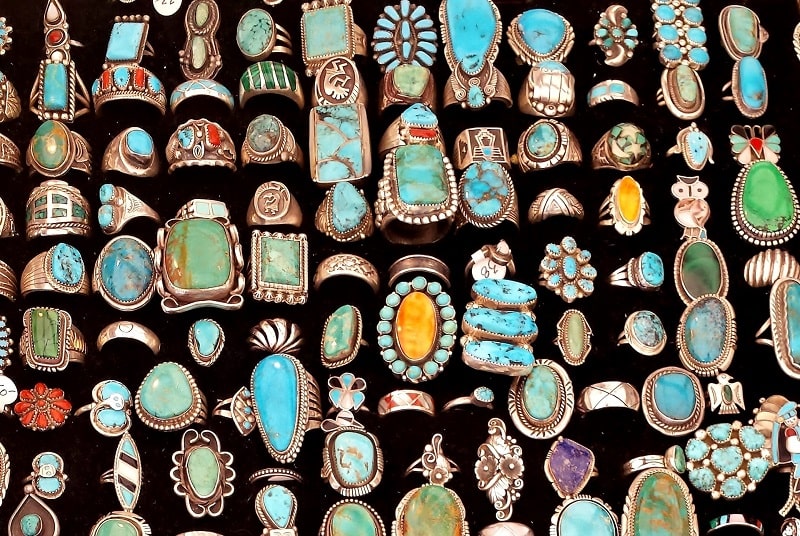 Both royals and commoners love this gemstone. It has been used to create intricate mosaics, stunning cabochons, and beads. Its color variations and natural patterns give each piece a distinct character.
People born during the month of December will have turquoise as one of their birthstones. As a birthstone, turquoise is associated with qualities such as protection, healing, and positive energy. It's believed to bring good fortune and shield the wearer from negative influences.
The Symbolic Meanings of Turquoise
This beautiful blue hue is not only valued for its aesthetic qualities, but also for its healing properties. The color is believed to promote emotional balance, calmness, and spiritual growth. Many people wear turquoise jewelry or amulets as a way to connect with their higher power and find inner peace.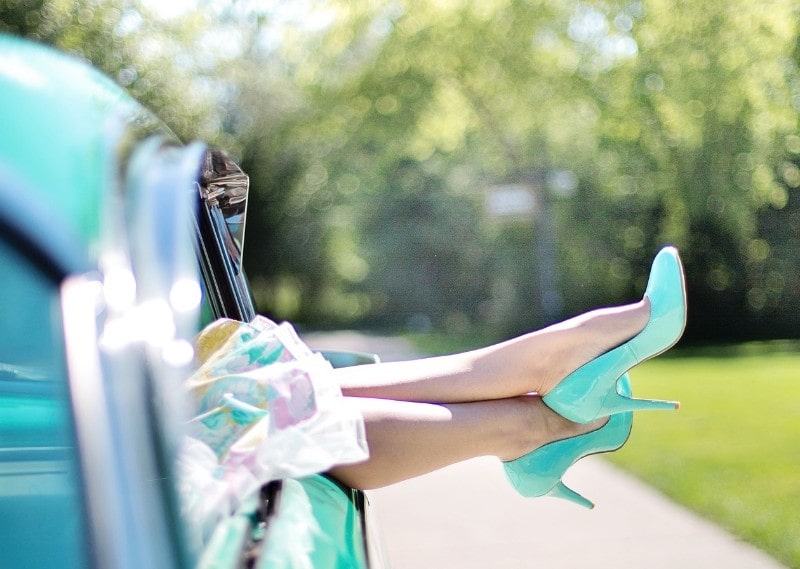 Symbolic meanings associated with turquoise generally border on emotional stability, spiritual growth, and clarity of thought. Understanding these meanings can allow you to harness the power of turquoise and incorporate it more effectively into your creations.

Many people think that this hue has a deep supernatural power as well, connecting with our inner souls and encouraging spiritual awakening. The color is often associated with the throat chakra, promoting clear communication and self-expression.

Emotional balance is another significant symbolic meaning of turquoise. This vibrant color can awaken a variety of harmonious feelings in individuals. Inviting turquoise elements into your space might go a long way in fostering emotional stability. It can calm the nervous system and boost self-assurance, helping you to enjoy inner peace and tranquility.
However, excessive use of turquoise may lead to undesirable emotional effects, such as clinginess. Besides, the color will obviously lose its magic visual appeal if overdone.

Turquoise also has strong ties to creative expression. The color can address mental slump by getting your creative juices flowing once again. It's also known to foster innovative thinking through its ability to enhance mental concentration. If you're looking to tap into your artistic abilities and bring your ideas to life, you might want to consider turquoise elements.

Another symbolic meaning of turquoise relates to its influence in decision-making. Turquoise can be a dependable companion in difficult moments where important decisions need to be made in split seconds.
The color provides clarity of thought, allowing you to make rational choices. This can make a huge difference in terms of helping you navigate through difficult situations with ease.
The Psychological Effects of Turquoise
Psychological research has shown that turquoise may have a profound impact on mental and emotional wellbeing. That's mainly due to its ability to promote emotional stability, enhance creativity, relieve stress, and improve decision-making skills.

As with most shades of blue, turquoise can reduce stress and anxiety. The color has been found to inhibit various markers of anxiety, including elevated heart rate and high blood pressure.
Its soothing energy relaxes the body and mind, promoting a sense of tranquility. This can be particularly beneficial for individuals who struggle with mental or psychiatric diseases, such as post-traumatic stress disorder (PTSD) and bipolar disorder (BD), respectively.
In fact, the calming properties of turquoise are well-documented. Multiple studies have shown that this color may produce a soothing effect on the nervous system, helping to fight irritability. It can imbue a sense of tranquility into an otherwise chaotic environment, allowing you to unwind peacefully.
Wearing or surrounding yourself with turquoise is an ingenious way to experience a heightened sense of self-assurance and confidence. The resulting mental clarity can be especially valuable in situations that require you to make sound decisions amidst so much chaos.
In addition to its inhibitory effects on stress and anxiety, turquoise may also foster self-assurance. The color has the ability to boost self-confidence, making people proud in their own skin.

Turquoise encourages the viewer to trust in their instincts, as intuition is seldom wrong. Remember that it's by having complete faith in your inner abilities that you can get other people to value your true worth.

If you want to encourage spiritual growth, then this shade can connect with your inner soul and challenge you to explore your spirituality. This color has a deep spiritual significance, which explains its ability to aid in meditation and self-reflection. 
Turquoise in Art and Design
As we've just pointed out, this captivating color has been widely used in various forms of artistic expression, including fashion, jewelry, interior design, graphic design, and architecture.
a. Turquoise in Fashion and Jewelry Design
This refreshing shade can add a pop of color to any ensemble. The color is a popular choice for clothing, accessories, and footwear. Its versatility allows it to be incorporated into both casual and formal wear, making it a color for all seasons and trends.

Staying with fashion, turquoise-inspired jewelries are highly sought after for their unique and eye-catching appeal. The color's many positive vibes make it a popular choice for gemstones and beads in various types of jewelry. Its playful hue adds a touch of drama to any piece, making it a favorite among jewelry enthusiasts.
b. Turquoise in Interior Design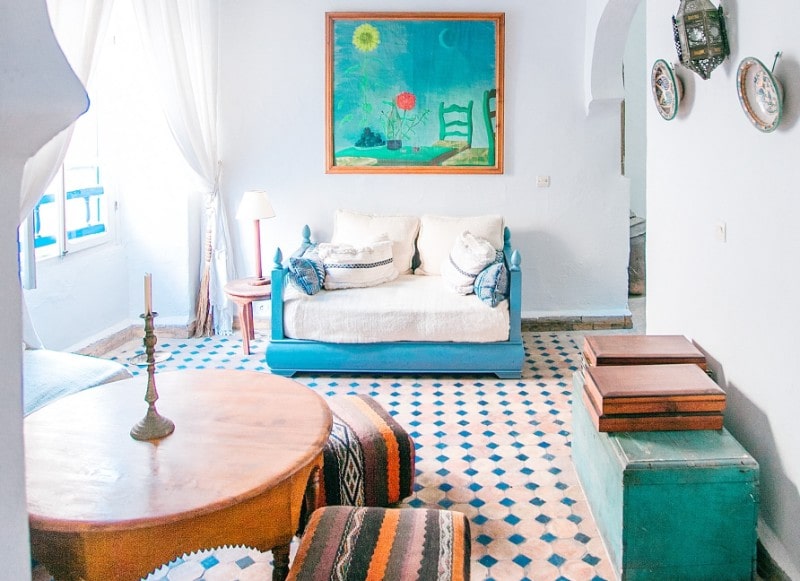 In interior design, turquoise is often used to create a sense of tranquility and serenity. This shade of blue will look great regardless of the room you incorporate it into. However, it tends to look exceptionally beautiful in bedrooms, living rooms, and meditation areas, promoting a peaceful atmosphere in these rooms.

The color's resonance with calmness also makes it suitable for your home office or study room. Besides, its ability to awaken varied emotions can add more depth and meaning to your interior space.
c. Turquoise in Graphic Design
Want to convey a sense of credibility and reliability? The combination of its soothing effects and creative qualities make turquoise an ideal choice for designing visually impactful graphics. Aside from turquoise's association with elevated mental clarity, this hue makes everything it touches stand out!
d. Turquoise in Architecture
The architectural industry also uses varying shades of turquoise. The color expectedly stands out for its ability to create a sense of harmony and balance. It's often incorporated into buildings, facades, and interior spaces to evoke a feeling of relaxation.
How To Incorporate Turquoise In Your Projects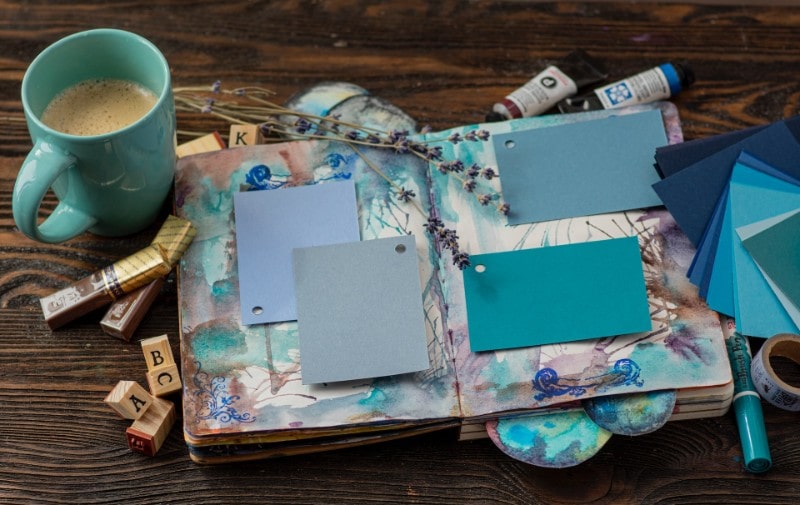 Infusing the captivating turquoise color into your projects offers a range of creative avenues. In web and graphic design, turquoise accents can modernize interfaces and enhance user engagement. Whereas in branding, this color can reflect both reliability and innovation.
For interior design, turquoise can evoke coastal vibes, turning spaces into serene retreats. From painting an accent wall in a living room to incorporating throw pillows or curtains, this hue will instantly transform your indoor space into a peaceful oasis.
For fashion and accessories, turquoise adds a stylish touch. Its versatility allows for playful combinations. It doesn't matter whether they come in the form of earrings, necklaces, or rings. Turquoise jewelries can add a magical touch to any ensemble.
In app design, this shade signifies progress and positivity, enhancing the user experience (UX). Artistic ventures benefit from turquoise's ability to evoke nature's tranquility and open expanses.
From the turquoise waters of the Caribbean Sea to the vibrant hues of a tropical sunset, this color can evoke a sense of awe in nature-themed photographs.
Conclusion
Not only is turquoise one of the most beautiful blue-green shades, it also prides itself on its rich symbolism. From fashion to interior decoration, architecture, and graphic design, there's virtually no design area where turquoise wouldn't fit into.