Last Updated on September 28, 2023
Embark on a journey into the realm where warmth and vibrancy converge – the realm of mustard color. Like the sun's gentle kiss, mustard envelops us in its golden embrace, radiating an aura of enduring allure and creative energy. This distinct hue beckons with its unique blend of richness and subtlety, ready to infuse every canvas with its captivating essence.
Beyond its visual appeal, mustard color carries emotional connotations, symbolizing optimism, creativity, and a zest for life. It's a hue that encourages exploration and stands as a bridge between tradition and modernity. It's an ideal choice for those seeking to infuse their projects with a sense of timelessness.
This article delves into the world of mustard color, exploring its history, meaning, psychology, and symbolism. The post shall also examine mustard's role in interior design, as well as its diverse emotional and psychological impacts. 
Introducing Mustard
The process of creating mustard color involves blending various shades of warm yellow and brown. Different industries, such as textiles, paints, and digital design, utilize different methods to reproduce this color. This slightly darker yellow has the hex code #E1AD01.
In the industry of textiles and fashion, the hue is often achieved by mixing dyes or pigments in precise proportions. Yellow and brown dyes are combined to create the desired shade, which can range from a lighter, more vibrant mustard to a deeper, earthier tone. The specific combination of these dyes and the proportions used determine the final color outcome.
In digital design and printing, mustard can be generated using the RGB (Red, Green, Blue) color model. By adjusting the values of red and green while keeping blue low, designers can create a mustard-like tone.
The History and Origins of Mustard
Understanding mustard's origins and evolution can provide valuable insights into the meaning and symbolism of this beautiful hue. By exploring the history of mustard, we can gain a deeper understanding of its cultural significance and the reasons behind its near-cult popularity. This knowledge may further help us appreciate the color's diverse meanings across different contexts.

Now, mustard has a rich history that dates back centuries. The color's origins can be traced to ancient civilizations.

Ancient societies recognized mustard and utilized it in various forms. For instance, ancient Egyptians used this alluring color in their artwork and textiles. As time went by, mustard went on to gather different meanings across various civilizations.

The evolution of mustard's symbolism has been shaped largely by its diverse historical applications. Over time, the color has come to be associated with concepts like warmth, creativity, optimism, and diversity. This unique shade of yellow has found its way into different aspects of human expression, from fashion to interior design, showcasing its versatility and enduring appeal.
Mustard's Symbolism in Color Psychology
The color has been widely explored in various fields, such as art, fashion, and design, due to its association with innovation, diversity, and warmth.

This shade of yellow has been used throughout history to convey different emotions and meanings. Its symbolism varies considerably depending on the cultural context in question. But universally, mustard represents optimism, creativity, and individuality.

Mustard's emotional effects are intriguing and complex too. Its vibrant nature evokes feelings of happiness, energy, and enthusiasm. The color is highly preferable where the idea is to bring joy and excitement to an environment. This bright pigment has the ability to evoke tranquility and peace of mind as well, making it a versatile choice for creating both energetic and calming vibes.

As with most colors, the perception and interpretation of mustard will vary from person to person, depending on cultural backgrounds and personal interactions with the color. In Western cultures, mustard resonates with maturity, sophistication, and a sense of honor. Many people view the color as a representation of wisdom and depth of character.
Mustard Positive Traits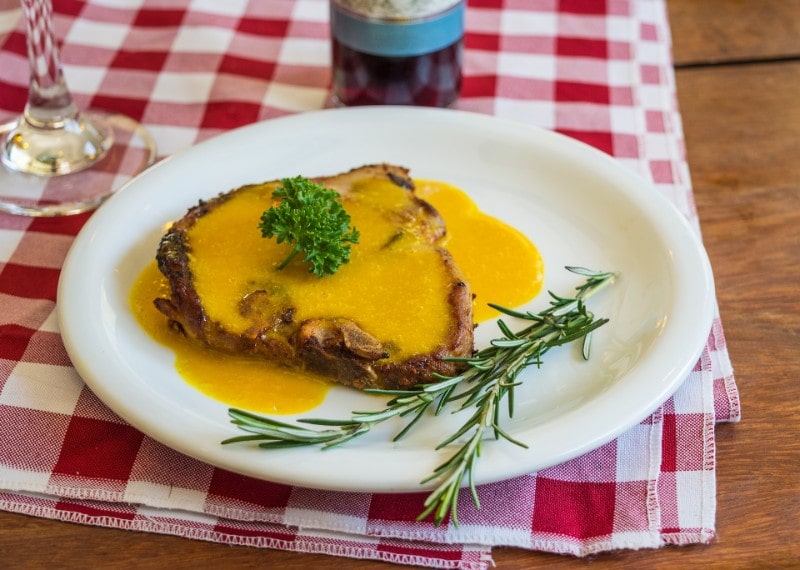 The positive traits associated with mustard include being dignified, accepting, and trustworthy. These qualities contribute to the color's esteemed reputation in various fields, such as art, fashion, and design.

Mustard is also known for its supportive nature. The color can uplift the viewer with its warm and comforting presence. It embraces diversity and promotes acceptance, valuing the unique qualities that each individual possesses.

Still on its uplifting effects, mustard is known to provide an extra dose of motivation. The color can help foster positivity and encouragement in the face of adversity. Its ability to uplift while still promoting a sense of peace and harmony makes it a standout color choice.

Thanks to its dignified presence, mustard-themed elements can add a touch of sophistication to any environment. No wonder the color is a popular choice in interior design and fashion. Its honorable reputation stems from its association with imaginativeness, as it inspires those with a creative mind to think outside the box and explore new possibilities.
Mustard Negative Traits
Although mustard is highly regarded in various industries, it's important to acknowledge its negative traits as well. The color resonates with qualities like reservedness, arrogance, materialism, and shyness. These attributes can sometimes hinder its ability to connect with others on a deeper level.

The hue's reserved behavior often prevents it from fully engaging in social interactions. Its shyness can make it difficult to assert itself and communicate effectively, leading to missed opportunities for social connections. Besides, the color's reserved nature gives it an aloof or distant impression.

On the other hand, mustard's arrogance is visible in its tendency to stand out from other colors in a palette. While that is inherently a positive quality, it's undesirable in the sense that it can produce overwhelming effects.

Additionally, mustard can exhibit materialistic tendencies. The color has a way of focusing too much on wealth and possessions rather than valuing more meaningful aspects of life.
Some people may quickly dismiss the color as too cold and unapproachable, or overly boastful. This can create an uninviting environment, which is the exact opposite of what artists and designers are often trying to achieve with colors.
Applications of the Mustard Color
Mustard in the Fashion Industry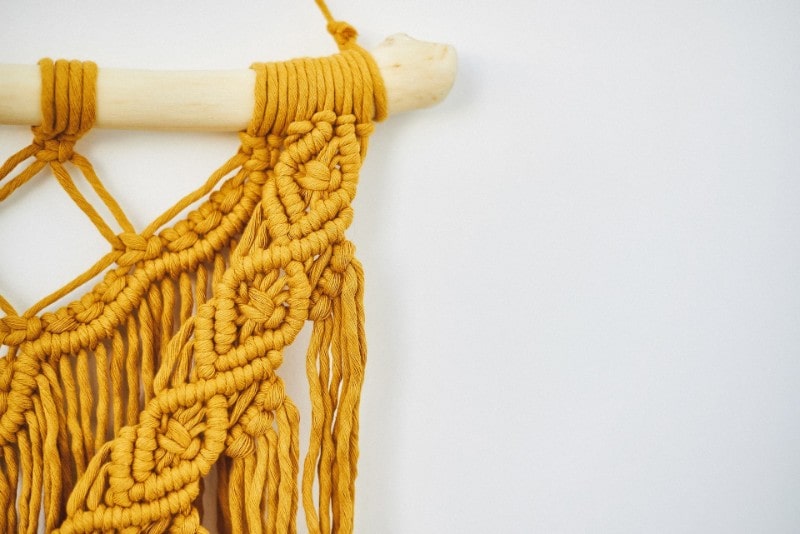 Mustard has taken the fashion world by storm, asserting itself as a bold and distinct choice. This dark yellow hue not only sets trends but also exhibits remarkable adaptability. It graces runways, designer collections, and even street style, becoming a coveted fashion icon.
Its allure lies in its capacity to present a refreshing departure from conventional colors, providing an invigorating alternative. Embracing mustard in your wardrobe offers myriad possibilities. It can shine as a statement piece – a mustard coat or dress, for instance. Alternatively, it can enhance your ensemble through accessories like handbags or shoes.
Layering is another avenue for mustard magic. Pairing mustard tops or sweaters with neutrals or complementary shades creates striking aesthetics. Mustard color's sway over fashion shows is undeniable. Designers spotlight it prominently in collections, showcasing its versatility. Its presence spans both high-end showcases and accessible brands, underlining its universal appeal.
The fashion industry's devotion to mustard is evident in its prevalence across clothing designs. A staple for both casual and formal wear, mustard adapts effortlessly to different occasions. Its knack for instilling personality and creativity into outfits makes it a coveted choice among fashion designers.
Mustard's Role in Interior Design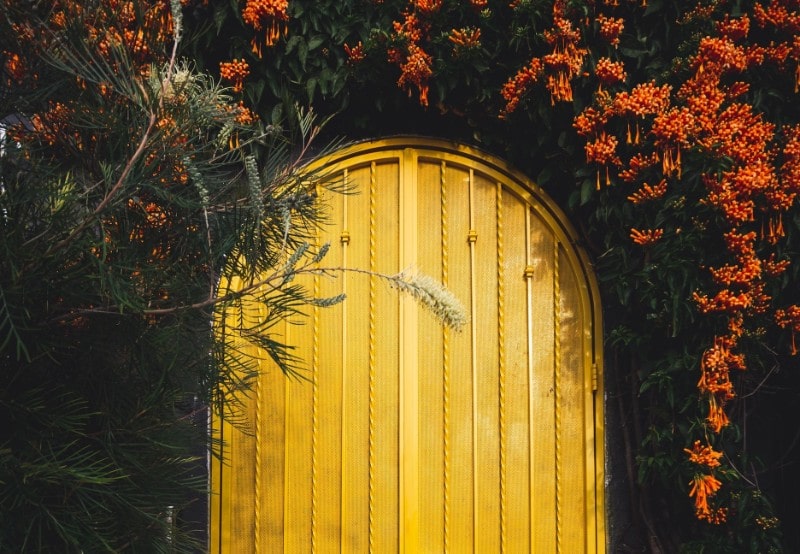 The beauty and versatility of mustard make it a staple in interior design palettes. Its popularity has surged recently, thanks to its knack for infusing spaces with warmth, creativity, and a distinctive flair.
One ingenious method of integrating mustard is through color pairings, harmonizing beautifully with navy blue, charcoal gray, and even blush pink for a balanced effect. By using mustard accents judiciously, you can create focal points and enhance specific features.
Imagine mustard throw pillows enlivening a living room or mustard cabinetry infusing the kitchen with modernity. It's also an adept statement color, capable of taking center stage in minimalist or neutral-themed spaces. A mustard accent wall or sofa transforms a room into a visually memorable haven.
What's more, mustard adapts seamlessly to various design styles. In bohemian or eclectic interiors, it embraces vibrant and earthy tones, while in Scandinavian or minimalist settings, it lends warmth and intrigue without overwhelming simplicity.
Mustard's Impact on Mood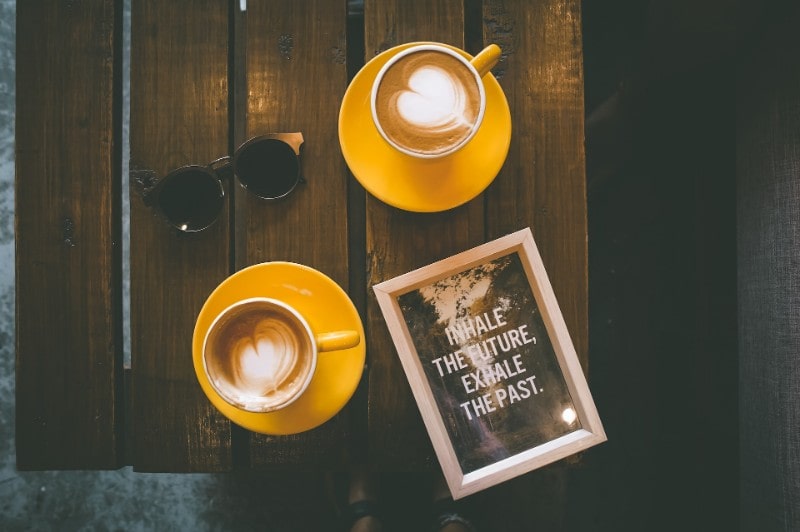 This bold color holds a potent sway over emotions, igniting warmth, positivity, and creativity.
Its comforting presence fosters wellbeing, exuding a cozy atmosphere that nurtures contentment. This vibrant hue fuels imagination, nurturing innovative thinking, rendering it a favored pick in interior design, where it ignites creativity.
In branding, mustard's resonance lies in boldness, individuality, and diversity, apt for high-end, unique products. Its mature essence further renders it a choice for cultivating trust and dependability in corporate image.
Final Word
The mustard color stands as a luminous testament to the interplay of warmth and sophistication. Its golden undertones evoke a sense of timeless charm. It infuses both fashion and interiors with a radiant energy that transcends fads.
As this captivating hue finds its way onto garments, décor accents, and creative endeavors, it weaves a narrative of inspiration. Mustard color is more than a fleeting trend; it's a nuanced expression of creativity that enriches our surroundings and beckons us to embrace its richness.