Last Updated on September 28, 2023
Blue has always had a deep connection for people. Dark hues, such as navy blue, call to mind starry skies, vast seas, and earthly minerals. It's both mysterious and calming; elegant and enigmatic.
The captivating world of navy blue holds within its depths a universe of secrets and sophistication. Like a moonlit night sky reflected in tranquil waters, it's a hue that transcends time. From fashion runways to interior design palettes, navy blue's versatile allure has established it as an enduring choice that effortlessly blends classic charm with contemporary aesthetics
This article will provide all the information you might need about the navy blue color. Let's go through the color's history, meaning, psychology, and symbolism. You'll also learn more about its hex code, recommended color combinations, and use cases. Read on and be inspired.
Navy Blue Color Composition
The color is composed of 0% red, 0% green, and 50.2% blue in the RGB color space. Its RGB composition is part of the reason this shade of blue has earned significant influence in various aspects of our lives. Navy blue is assigned the hex code #000080.
Wondering what to pair with this enigmatic hue? Neutrals like white, beige, and gray should go well with it in terms of interior design. Regardless of how you incorporate it, this chic shade will surely give your works a timeless look.
Similar Shades and Tones as Navy Blue
These colors share similarities with navy blue in terms of their deep and rich tones. Technically, they're all distinct shades of blue. Below is a brief description of each;
1. Oxford Blue
Oxford blue is a dark blue color often associated with prestige and sophistication.
2. Green Blue
As the name suggests, this color combines elements of green and blue to create a unique shade reminiscent of the ocean's depths.
3. Bright Navy Blue
Bright navy blue is a more vibrant and energetic version of blue, with a slightly lighter tone. Like true navy blue, bright navy blue exudes a sense of power and authority.
4. Bluebonnet
Bluebonnet is named after the eponymous purple-colored or blue-colored flower. It's a softer shade of blue that incorporates hints of purple, creating a more calming and serene feel.
5. Water
Water is a shade of blue that evokes a sense of tranquility and clarity. The color is reminiscent of the calmness of a still lake or a gentle wave.
NOTE: All these colors can be used alongside navy blue in various aspects, ranging from art and design.
In art, bright navy blue and water commonly serve as a base color or as a part of a larger color scheme. The two pigments are effective at creating captivating, nature-themed compositions.

Understanding the different shades and tones similar to navy blue is a clever way to explore the color's limitless possibilities in various creative endeavors. It's also a way to sharpen your chromatic knowledge as you keenly differentiate between navy blue and its lookalikes.
Navy Blue Color Palettes and Combinations
Crafting navy blue palettes offers artists a canvas to explore diverse color schemes, infusing designs with dynamic flair. Remarkably, navy blue seamlessly complements almost any color, its deep richness harmonizing with a myriad of pigments.
The art lies in determining the optimal balance of navy blue within the palette, as its allure shines or softens based on its accompanying hues. A favored fusion is navy blue with pastels – blush pink, lavender, mint green, and baby blue. This union imparts a blend of tenderness and grace to navy blue's depth, creating a soothing, cohesive palette.
Alternatively, for a luxurious touch, coupling navy blue with metallics like silver, gold, or copper radiates opulence, an ideal choice for elevated branding and packaging. To evoke earthy warmth, combine navy blue with olive green, terracotta, or burnt orange, evoking a grounded, organic feel.
Lastly, igniting boldness involves pairing navy blue with vibrant contrasts like coral, yellow, or magenta, injecting vivacity into the design's essence.
History and Origin of Navy Blue
This is one of the pigments whose history is well-documented. The color traces its origins back to the mid-17th century when it gained popularity as a uniform color for the British Royal Navy, symbolizing authority and power. It was originally known as marine blue.
The choice of navy blue for the British Royal Navy's uniforms was not arbitrary. Rather, it was a deliberate decision rooted in practicality and symbolism.

Initially, navy blue served a functional purpose, as the dark hue helped conceal dirt and stains that sailors encountered during their duties at sea. However, the color's significance extended beyond practicality. It became synonymous with loyalty, masculinity, and wisdom, qualities that were highly regarded within the naval ranks.
And as the British Empire expanded its naval presence worldwide, navy blue soon came to be associated with the naval forces and their prestigious status across other countries worldwide. The color also began to transcend its military origins and seep into the realm of fashion.
Its association with the Royal Navy, as well as its connotations of authority and power, made it an attractive choice for civilian clothing. This transition from uniform to fashion trend further solidified navy blue's status as a timeless shade.
Navy blue has continued to evolve tremendously in both appearance and meaning. The color has also influenced various aspects of society over the centuries.
It's undeniably true that navy blue gained popularity for its military associations, where it was mainly seen as a symbol of authority, power, and timeless elegance. However, the color has since acquired a myriad of meaning across different aspects of life.
Its influence extends beyond the military, permeating the fields of art, fashion, and design. With its rich history and versatile nature, navy blue remains a popular choice for millions of artists worldwide.
The Symbolic Meanings of Navy Blue
The best way to decode the symbolisms of navy blue is to analyze it across a range of concepts. Navy blue resonates with wisdom, power, and authority. The color also symbolizes loyalty and masculinity. Besides, it may evoke negative feelings like sadness.
For instance, you'll realize that the symbolism of navy blue has much to do with its cultural significance and emotional associations, which have evolved over time.

As already hinted, navy blue was chosen as the uniform color for the British Royal Navy for its ability to mask dirt and stains. However, this was more of a practical than a symbolic application. Symbolically, the color was preferred for its resonance with power and authority. It could aptly fit into various sea and maritime traditions.

Beyond its historical references, navy blue holds many other emotional associations in the contemporary world. The color represents wisdom and intelligence. Its deep and rich hue can also evoke a sense of trust, loyalty, and reliability.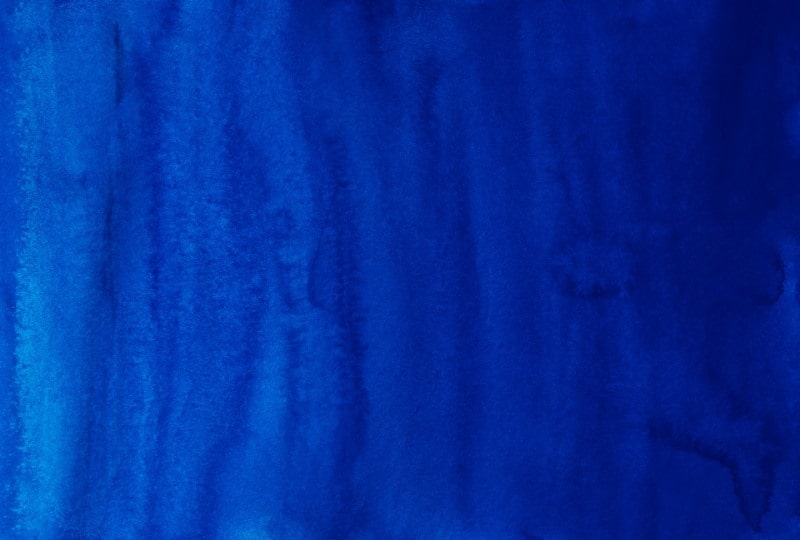 Navy blue is also associated with masculinity. That explains why it's more commonly used in men's fashion and professional attire.

When it comes to design applications, navy blue is a versatile color that works well with many other pigments. You can use it as a primary color or as an accent, depending on the desired effects in a room.

In graphic design, navy blue is particularly effective at creating powerful and authoritative designs. The color is also a popular choice for branding and logo design, thanks to its ability to convey a sense of reliability.

As one of the most popular shades of blue, navy blue holds vast symbolic meanings. Its associations with both positive and negative emotions make it a versatile color that can fit perfectly into various design applications. Whether used in fashion, branding, or graphic design, you can trust navy blue to kick in and stand out.
Navy Blue in Color Psychology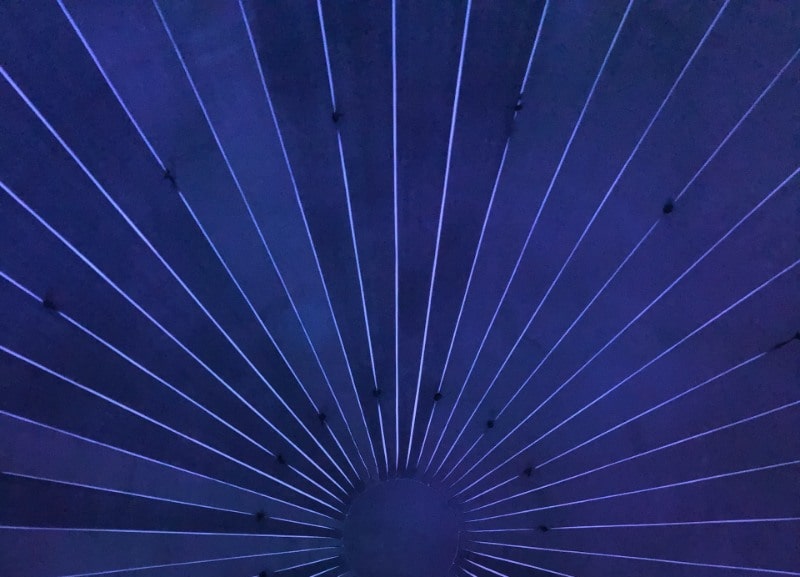 With its rich hue and strong presence, navy blue is a popular choice in various design applications, ranging from fashion to graphic design, interior design, etc. It probably holds more psychological meaning than many other shades of blue.
In branding, navy blue is often used to convey a sense of trustworthiness, reliability, and professionalism. The color is also associated with intelligence and wisdom, making it an ideal choice for educational and financial institutions.
Culturally, the psychological effects of navy blue vary from one society to another. In Western cultures, navy blue resonates more with masculinity and power. While in Eastern cultures, it represents honor and respect. The color's association with the military may further evoke feelings of courage and bravery.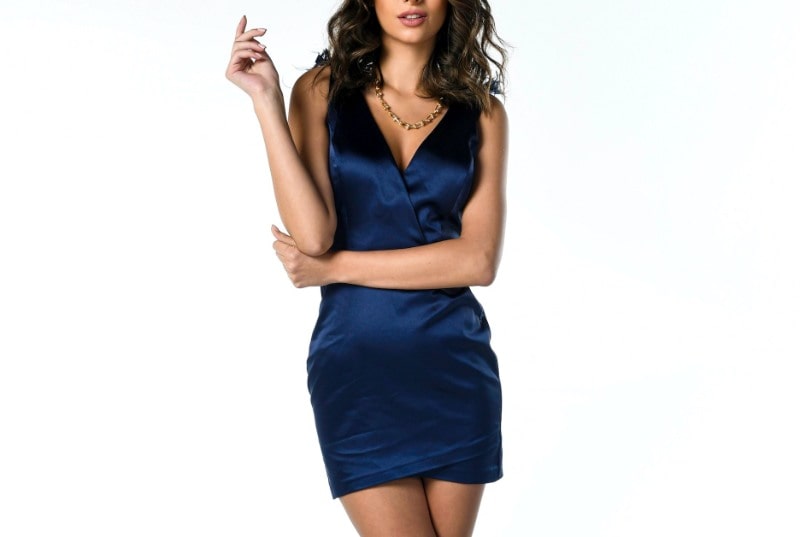 This timeless shade of blue aptly fits into both classic and sophisticated designs. The color pairs well with neutrals and vibrant tones, making it an ideal choice for both formal and casual wear. Besides, it's known to have a slimming effect and may go a long way in flattering the wearer.
The transformative properties of navy blue make it a suitable color choice for interior design, too. The color is often used to invite an air of calm and relaxation into a room. Navy blue walls or furniture can add a sense of style to your living space, while navy blue accents can provide a pop of color and visual interest.
From a mental health standpoint, navy blue is known to have a calming effect on the mind. The color resonates with feelings of stability, harmony, and tranquility. However, note that excessive usage of this elegant hue might evoke feelings of sadness or melancholy. So, it's important to balance it with other colors.
Using Navy Blue in Design
Navy blue's adaptability shines across design realms, spanning branding, web design, fashion, interiors, and photography. By exploring its diverse palettes, designers craft captivating visuals.
In branding, this hue's link to trust and authority makes it a hallmark choice. Emblematic of professionalism and reliability, it elevates corporate logos, as seen in brands like IBM, Facebook, and Visa. In web design, it excels as a background, evoking elegance and stability, or as an accent to amplify graphics.
As a classic, navy blue anchors attire, exuding sophistication in formal and evening wear. In interiors, it fosters tranquility, pairing with neutrals for balance or vibrant tones for drama. For photography, navy blue sets mood, amplifying depth in nature shots or low-light compositions. Its calm allure is ideal for night skies and water scenes.
Final Word
Deep, velvety, and rich, navy blue stands as an enduring testament to the power of color. Its sense of mystery and refinement effortlessly elevates any space or ensemble. Whether adorning a formal suit, accentuating interior décor, or serving as a canvas for artistic expression, navy blue exudes an enduring charm.
This color's ability to evoke a spectrum of emotions, from tranquility to authority, establishes it as a cornerstone in the world of aesthetics. Let navy blue continue to serve as your steadfast anchor in the sea of design possibilities.