Last Updated on January 21, 2022
Who says you can't say it all using the right typeface? For decades, the greatest of creatives would even design their own to help get the correct messages across. There's clean and condensed for the practical-minded, and big and bold to make a statement.
Nowadays, artists offer all kinds of fonts to answer every need. Looking for something delicate yet professional for black tie events? You can count on signature typefaces. In search of the perfect font for a book cover? You can choose between whimsy or nautical.
You can also convey emotions, like fear or nostalgia through fonts. Take these amazing dripping fonts for example: they're the best mix of sensible and readable. Go ahead and check out this collection.
Cool and Spooky Dripping Fonts
1. Monstarize
Monstarize is a scary monster display font that would work wonders for an urban grafitti piece. Pick it up and start using the terrifying drip-font for your creative projects.
2. Chill Blood
Chill Bloos is a bit of a childish variant of the dripping Death Markers front from before. It has a bit of a Comic Sans vibe to it and for whatever reason it works wonderfully well.
3. Drippy Message
Dripply Message is a script font with some added blood spatter. Could have been the typeface used in The Shining for sure. Pick it up if you're doing a project requiring a scary element.
4. Dripping Ink
Dripping Ink has a bit of a scary vibe to it, and yet this dripping font is not all about the blood. It's ink, and when you mix the drips with the scattered nature of the letters you've really got something.
5. Death Markers
Inspired by a vintage aesthetic sign painting, figuree studio offers you a typeface that comes in two natural styles (Clean and Drip effects).
6. Bloody Scary Font
As part of the family called HORR-O-RAMA by DonMarciano, this scary typeface will fulfil your bloodiest of needs!
7. SLIME
Ink drop presents this unique 3D gem that will surely turn those party invites or Halloween posters into something spook-tacular.
8. SCURD
Need a dripping font but worried about readability? Don't fret – this gem from PixelMoshpit has the effects of dripping blood with the clarity of basic fonts.
9. NN-DripIt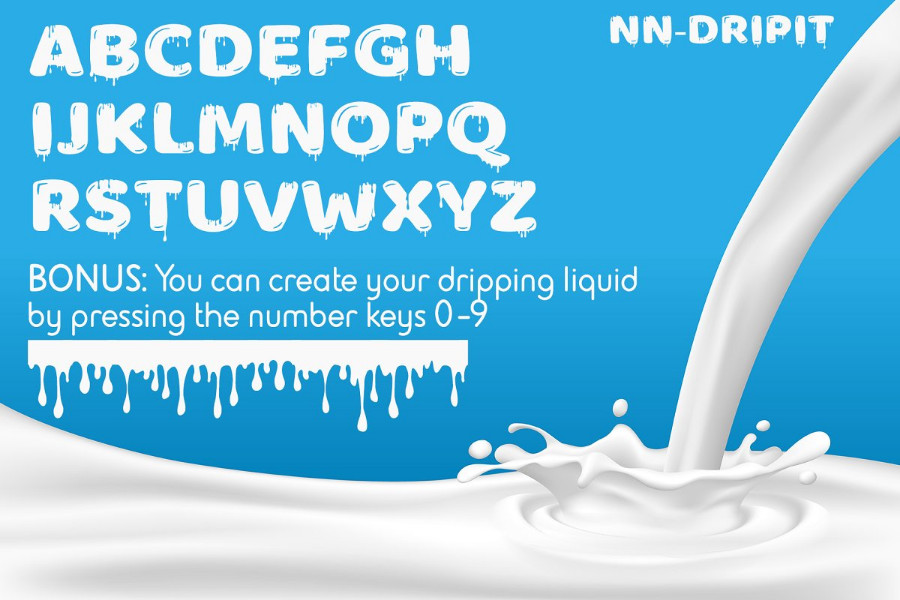 Nick Novell makes it easy for you create extra yummy effects for your food or beverage projects using this unique typeface.
10. Grunge Halloween Font
Recreate the spirit of Halloween anytime with a little help from this gem by alex aitken.
Download Grunge Halloween Font
11. Melt! Zombie Fonts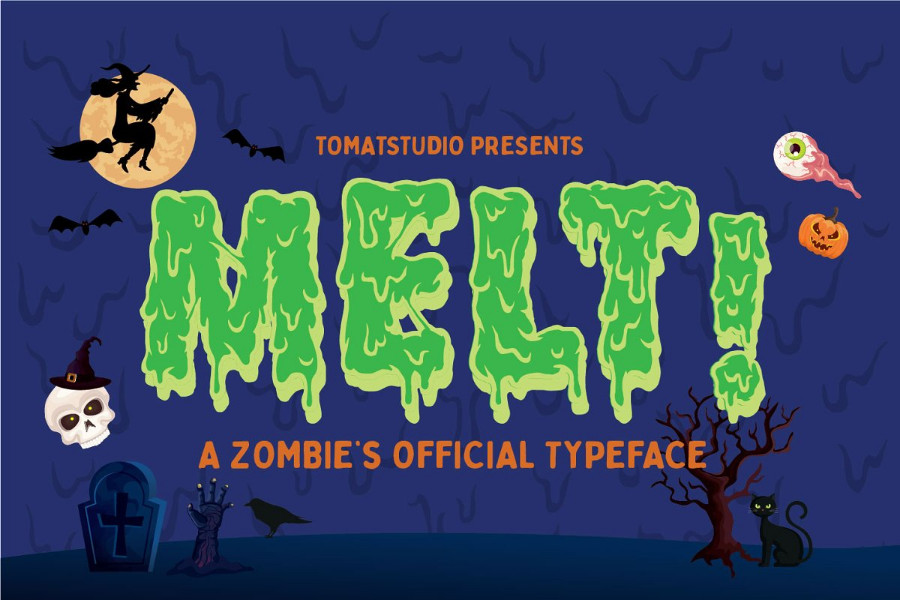 Created with freehand digital drawing and fine detailing, this typeface from tomatstudio is everything that you need to make mud, slime, or any drip effects come to life.
12. Chopping Block Font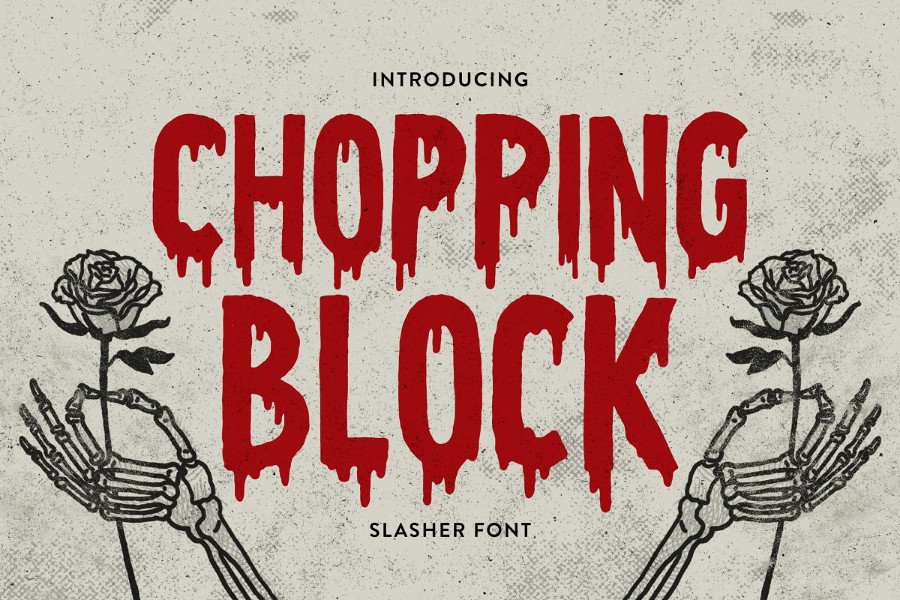 Whether it's for a film festival or a Halloween party, 3ora has got your back with this blood-curdling font.
13. Cheesy Horror Font
For the perfect touch of spooky with a little bit of 90s nostalgia, let this font grace the covers of your movie posters, graphic novels, and comics.
14. Drip Liquid Font
Want a retro liquid or movement effect on your designs? Then let this gem from Tugcu Design Co. do all the work for you.