Last Updated on September 28, 2023
Soft, delicate, and innocent, the color baby blue evokes feelings of virtue, purity, and tranquility. Reminiscent of clear skies and gentle breezes, this hue exudes a sense of calmness and solitude. It's often associated with baby-related themes, nursery decor, and calm interior design.
With its light and airy nature, baby blue creates a soothing and diplomatic atmosphere. It's a timeless pigment that brings a touch of gentleness to any setting. In this article, we explore what the baby blue color is all about and its long association with newborns.
Introducing Baby Blue
Baby blue is a shade of azure, which is one of the popular pastel colors. It can also be described as a light or very soft shade of blue. It has a powdery appearance to it, but can also appear with a slight greenish tinge. The color is assigned the hex code #89CFF0.
Baby blue is the color traditionally used for newborn males, making it one of the most popular shades of blue. The color is a common sight in labor wards, nurseries, and children's rooms.
Shades of Baby Blue
Although it's a distinct shade of blue, it can also come in multiple undertones. The specific shade depends on the ratio of blue and white. Common baby blue hues include;
1. Baby Blue Eyes

Baby blue eyes is a rich tone of baby blue that unsurprisingly resembles the cute blue eyes of some babies. This color was first described by the Plochere Color System, a color naming system formulated in 1948 and widely used in interior design.
2. Beau Blue
Beau blue is a light grayish blue that looks visibly lighter than true baby blue. The word "beau" has a French origin, where it translates to 'beautiful.'
That pretty much explains what to expect when you incorporate this color into your designs. Like baby blue eyes, beau blue was also originally described by the Plochere Color System.
3. Little Boy Blue
This shade of baby blue has a deeper tone. The color was originated by Pantone. Due to its higher depth than standard baby blue, little boy blue can add more meaning to your designs and make them truly outstanding.
4. Sky Blue
You probably already know sky blue as a distinct shade of blue that derives its name from the color of the sky. However, this color can change in appearance at various times of the day, sometimes looking nearly similar to baby blue.
Origin of the Baby Blue Name
The first official usage of the name "baby blue" with reference to a color in English was in 1892. That makes it a relatively old color despite the fact that its popularity peaked several decades later.
The color is named so because it brings to mind the softness and innocence associated with newborns and infants. The gentle and delicate hue, resembling clear skies and baby-related items, has led to its connection with the concept of infancy.
Over time, "Baby Blue" became the widely recognized name for this specific shade of light blue, reinforcing its association with themes and imagery related to babies.
History of the Baby Blue Color
The first documented use of the expression "baby blue" as a color name in the English language was in the late-19th century. The color was initially associated with infants in general before it became synonymous with newborn males.
In Western culture and several other cultures worldwide, blue is considered male and pink female. However, it's interesting to know that this wasn't always the case. In fact, pink was originally a color for boys.
A June 1918 issue of the magazine 'Ladies' Home Journal' published an article claiming that pink was better suited for boys and blue for girls. An excerpt from this publication read "the generally accepted rule is pink for the boys, and blue for the girls."
The authors of this journal borrowed from the fact that being itself a shade of red, a color associated with strong and aggressive emotions, pink would suit boys better. Blue, which was (and still is) considered a soothing color, was more appropriate for girls as it resonated with the female attributes of homeyness and nurture.
The fact that certain colors were now considered gender-specific created a ripple effect especially in the fashion industry. By 1927, many departmental stores had come up with color charts showing sex-appropriate colors. Certain stores, such as Filene's and Best & Co., directly appealed to parents to dress boys in pink and girls in blue.
However, a major paradigm shift came in the 1940s when manufacturers decided to reverse the roles, designating blue for boys and pink for girls. The new normal received a boost in the late-1960s when philosopher Alan Watts suggested that police cars be repainted from black and white to baby blue and white.
Watts also claimed that the police would be better off shifting from their dark blue uniforms to baby blue ones. He argued that baby blue's soothing properties would make the officers less likely to commit acts of police brutality. Some of Watts' suggestions were implemented, thereby propelling baby blue further onto the limelight.
The pigment continued to pique the interest of artists and designers. In 2000, Pantone named Cerulean blue (a shade of blue very similar to baby blue), as its color of the year. Baby blue is also one of the colors used in the national flag of Argentina.
How to Make Baby Blue
Baby blue is essentially a shade of blue, a primary color. Like other primary colors – red and yellow – you do not need other pigments. That said, it's still possible to make various shades, including baby blue. The process is remarkably easy. You'll need only two paints – basic blue and white.
i. Add the blue paint to your color mixing bowl.
ii. Introduce small amounts of white to the blue paint and stir gently using a paintbrush or palette knife.
iii. Since there are many shades of light blue, you may need a color chart to compare your results at every stage.
You can also replace basic blue with other lighter hues of the color like aqua, cyan, and ultramarine. Adding white to these hues will create a vibrant baby blue that looks warmer than standard baby blue pigments.
Psychological Meaning of Baby Blue
As a fresh and relaxing color, it can instill a sense of calm in its surroundings. This explains its high preference in maternity wards and nurseries.
It is soothing and fosters trust. It's a gregarious and communicative color. Make it your theme for a gathering, and see how people effortlessly settle in. Wearing baby blue portrays you as loyal and approachable, encouraging mingling.
Choose this hue if you're looking to make your designs stand out in a less formal way. You can easily wear the color to events that juggle the line between somber and casual.
Due to its association with infants, baby blue can symbolize innocence. The fact that the color also contains decent amounts of white – the official color of purity – speaks to its ability to add a touch of innocence to your art and graphic designs.
The color would make an excellent pick for designing health and wellness products as it represents youth and vitality. But unlike yellow that's likely to evoke youthful exuberance, baby blue will mostly echo youthful ambition.
All shades of blue resonate with Mother Nature. But baby blue is like a breath of fresh air. Whether you're creating artwork about skies, oceans, or seasons, you'd definitely want to experiment with baby blue.
Perhaps the only negative feeling associated with baby blue is ignorance. Since the color was popularized by infants, it makes sense why some people may consider it too naïve and impressionable. However, it's more likely to inspire positive feelings than negative ones.
Tips for Using Baby Blue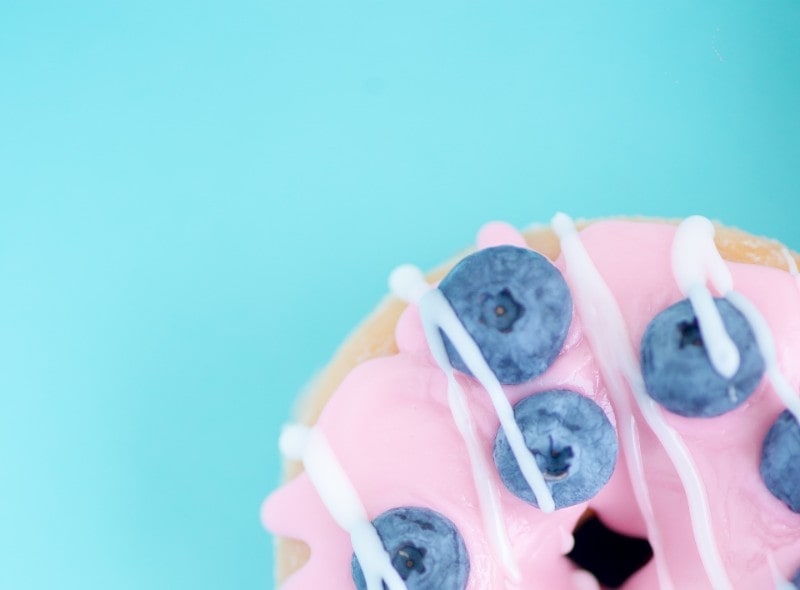 A powerful and elegant color, you can use baby blue to furnish virtually every room in your home. The first tip for using it is to determine the colors to pair it with. Fortunately, this pale shade combines well with most pigments.
Use baby blue alongside lemon yellow or creams to create a sophisticated yet relaxing look. You could also combine it with pinks, peaches, and apricots for contrasting effects. Other colors you can pair baby blue with include softer shades of mauve, lavender, gold, blue, and green.
Summary
Whether to use baby blue as the primary color or accent depends on the overall effects that you wish to bring out. When used as the main color, baby blue will quickly conjure images of innocence, serenity, and peace. It's definitely a shade that can fit into any setting – from nature themes  to elegant designs.