Last Updated on September 28, 2023
Although not generally considered an element of speech, colors play an integral role in aiding human communication. Different shades can convey emotions, speak out ideas, and extend gestures far more effectively than words.

Some hues are so rare that we only get to interact with them on a few occasions in our lifetime. Others are pretty common and constitute our daily endeavors.

Lime green is one of the most abundant colors in nature that needs little introduction. But because it's the focus of this post, we'll define what the pigment looks like, how it got its name, its psychological meaning, noteworthy applications, and everything in between.
What Color Is Lime Green?
The best way to define lime green is to begin by understanding the lime color. Lime is a shade of yellow-green. It sits almost midway between the web color yellow and chartreuse on the color wheel.

Lime has the hex code #32CD32. Lime green, on the other hand, is a distinct shade of lime. It is a brighter, stronger, and more vivid variant with a hex code is #32CD32.
What Colors Make Up Lime Green?
The hue sits between green and yellow on the color wheel. Therefore, it goes that the color consists of both green and yellow hues.

It's important to note that yellow is a primary color whereas green is the product of combining the primary colors blue and yellow. So, it would also be accurate to say that lime green contains some blue in it, much as blue tones may not be immediately noticeable.

It's also worth noting that lime green comes in varying shades. These hues can either lean more towards yellow or green. The implication here is that while standard lime green sits midway between green and yellow, some of its shades may appear more greenish or yellowish.
What Colors Are Similar To Lime Green?
1. Kelly Green
Kelly green is an intense color that's nearly pure green. Despite its near similarity to lime green, Kelly green sits between blue and green as opposed to green and yellow on the color wheel. The pigment is more of a lime green-yellow than green-yellow.

The name 'Kelly green' derives from an old Irish family. The color aptly portrays the lush greenery of the Irish landscapes and is deeply associated with St. Patrick's Day.
2. Neon Green
Neon green is a very vibrant shade of green. The color contains 100% green in the RGB color model. On the other hand, lime green is a little dull and contains less green but slightly more blue.
Seafoam green is a color named after the ocean form. However, the word is a misnomer since the real seafoam tends to be whitish whereas this color is a soft shade of green-blue. It is nearly identical to mint green and somewhat also similar to lime green.
4. Chartreuse
Chartreuse is another pigment that looks very similar to lime green. The color was named after a popular French liqueur of the same name.

Both lime green and chartreuse are located between yellow and green on the color wheel. The primary difference between the two pigments is that chartreuse is a little more vibrant than lime green.
What Colors Go Well With Lime Green?
It blends remarkably well with neutral colors. These include black, white, and gray. The pigment would also look great if mixed with fuchsia. The same is true for brighter shades of yellow, orange, purple, and pink.

Silver, violet, tan, and tangerine are other popular colors that you could pair with lime green for maximum aesthetic appeal.
How Did Lime Green Get Its Name?
The lime color is aptly named after the peel or skin of lime fruits. Limes are a popular citrus fruit and are considered the richest source of the powerful antioxidant – vitamin C (ascorbic acid).

Lime juice is just as diverse as the color whose name it inspired. The juice can be consumed as is or used to flavor foods and other drinks.

Remember that lime green is a more vivid shade of green. Therefore, the pigment describes lime peels that appear brighter than the standard lime (yellow-green) color.
What Is the Origin and History of the Lime Green Color?
The lime green color has a relatively long history of human use. Evidence of the pigment's usage dates back to ancient civilizations.

Like most shades of green, lime green was widely regarded as a symbol of status. The color was commonly worn by the nobility and enterprising merchants who could afford the exorbitantly-priced green-dyed materials.

Green pigments were also a favorite of artists and painters. However, the popularity of some green shades began to decline at some point following their association with death and grief. One such hue was Scheele's Green, an arsenic-laced shade of green that was linked to the death of French general Napoleon Bonaparte. After his death, it was discovered that the general's room was painted in the toxic pigment.

Paris green is yet another shade of green that witnessed a dramatic decline in popularity due to its toxicity. Many attribute the pigment to various health issues faced by several artists like Paul Cézanne. Cézanne was a staunch fan of Paris green. He used the pigment to make fantastic paintings, including the Mont Sainte-Victoire and the Viaduct of the Arc River Valley (1885).

But while many artists throughout history lost interest in certain shades of green, lime green remained a top choice. Ancient Egyptians used lime green to paint their temples and tombs. The Egyptians also associated the color with Osiris, the god of fertility.

Lime green also had a notable presence in ancient Greek culture. The Greeks preferred the pigment for its synonimity with nature and connected it to Dionysus and Artemis, the gods of nature and the hunt, respectively.

The Romans too had a special thing with lime green. The color symbolized Ceres, the Roman god of agriculture.

Painters took an even keener interest in lime green after the color officially acquired its name in 1890. The pigment's popularity literally exploded in the 1970s when it began appearing conspicuously on buildings, outfits, red-carpet events, and automobiles.

Lime green gained more widespread recognition after it piqued the interest of web and interior designers from the early '90s. Today, lime green is one of the most sought-after shades of green.
What Is The Meaning and Symbolism Of Lime Green?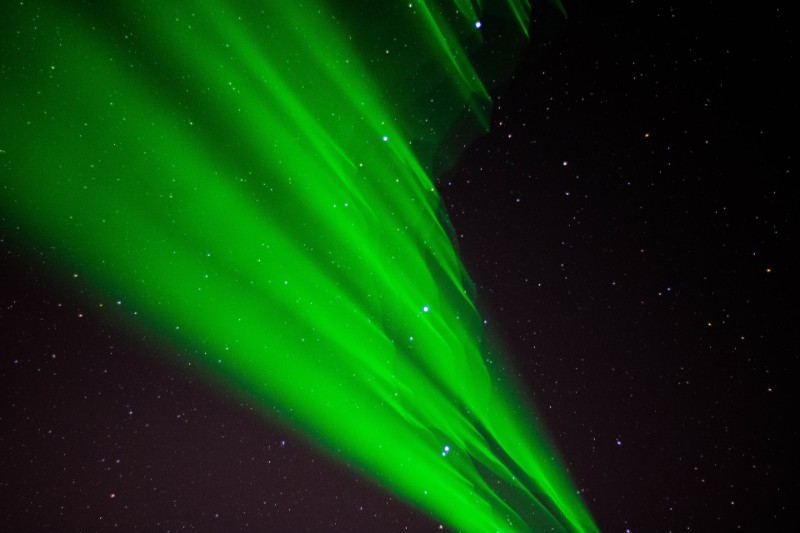 This pigment is closely associated with nature. The pigment borrowed its name from one of the most abundant citrus fruits. It mostly resonates with lush greenery as opposed to bare ground, water bodies, or the atmosphere.

As the color of nature, lime green can be instrumental in stimulating creativity. Note that Mother Nature is one of the biggest sources of inspiration. So taking a stroll through a lime green patch might be all you need to beat creative blocks.

It may also symbolize life, health, and rejuvenation. That makes sense when you consider that the fruits which lent their name to this pigment are incredibly nutritious and pack immense healing properties.

Lime green evokes confidence and bravery, which somewhat borders on rebellion. At some point in history, this pigment symbolized the counterculture movement. It was widely used as a subtle form of rebellion against traditional societal norms that were no longer considered practical or progressive.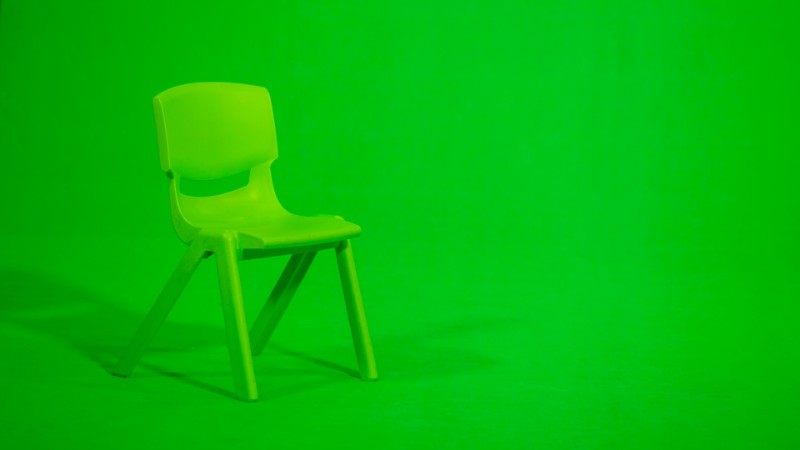 Some color psychologists associate lime green with positivity. The pigment can add a dash of optimism to a rather bleak outlook. Lime green is also one of the most animated shades of green. The color connotes high energy and can help promote feelings of liveliness and freshness.

We've already highlighted how several cultures revered the pigment and associated it with their respective gods. The color appeared on the tombs and temples of ancient Egyptians, serving as a seamless bridge between the mortal and the immortal. On the other hand, the Greeks associated lime green with fertility and rebirth.

The color is also synonymous with hope and faith. The color's association with the two noble qualities explains why it was widely used to highlight stained-glass windows and illuminate manuscripts.
The element of faith and hope also had some Christians link lime green to the Holy Spirit and the Holy Trinity. It reminded them of God's omnipotent and omnipresent nature.

Like most shades of green, lime green can create a sense of peace and tranquility. The color's psychological effects sit on the opposite end of bright red, which is thought to be more unsettling and a cue for aggression.
How to Make Lime Green
One of the easiest ways to make lime green is by using the colors blue, yellow, and white. The process would unfold as follows;
i. Place equal parts of blue and yellow paint to a paint tray or color mixing bowl.
ii. Stir the mixture carefully to ensure the two colors are uniformly combined and that you can no longer see streaks of either pigment.
At this point, you'll have a basic shade of green.
iii. Add a small amount of yellow paint to the basic green color and stir thoroughly until you achieve a lime green color.
Remember to add yellow paint drop by drop, stirring in each case. Stop as soon as you create lime green. Adding more yellow to the mixture may brighten it further and ultimately change its appearance entirely from that of standard lime green color.

You could also add a bit of white to the mixture to make it paler. And if the shade becomes too pale, simply add more blue and yellow to balance it out.
Summary
Lime green is a vibrant color that can add a dash of warmth and freshness to any space or design. The color's association with lime fruits also speaks to its ability to convey a sense of health and vitality. From architecture to fashion, web design, and paintings – there's practically no limit to this beautiful hue's applications.