Last Updated on March 28, 2023
The past few years have witnessed an explosion in the popularity of the seafoam green color.
From glamorous fashion runway shows to enchanting artworks and breathtaking interior décors, this hue has found its way into virtually every sector. But if you're planning to incorporate this pigment into your artworks, it's only fair that you start by familiarizing yourself with what the color is all about.

So, what color is seafoam green and what magic can it possibly add to your projects?
What Color Is Seafoam Green?
Seafoam green is a soft greenish-blue color or a soft cyan color. The color has a hex code of #93E9BE.

Like most colors, the definition of seafoam green can differ slightly depending on who's defining it. For instance, the ISCC–NBS System of Color Designation defines seafoam green simply as a very light green color. That's despite the pigment containing tints of blue in it.
Some outlets also define the color as an unequal mix of light green and light blue, with a slight tint of gray.
How Did Seafoam Green Get Its Name?
Many colors derive their names from specific natural phenomena. Seafoam green is no exception. As its name rightly implies, seafoam green was named after seafoam.
Seafoam is a type of foam or froth found in ocean water. It goes by numerous other names, including ocean foam, beach foam, or spume. The phenomenon is usually due to the agitation of seawater, which often results from a higher concentration of dissolved organic matter, such as proteins, lipids, and lignins. These organic matter come from a variety of sources near the water body, such as the breakdown of algal blooms.

Interestingly, seafoam green doesn't quite resemble the phenomenon that inspired its name, which makes it a misnomer. The real seafoam is naturally white. The color can also get a bit dingy depending on the intensity of the ocean's agitation. Seafoam green, on the other hand, is a greenish-blue color.

That said, it's important to note that namers of the seafoam green color didn't quite miss the mark. While the real seafoam tends to be whitish or discolored, the seafoam green color might have gotten its name from the color of algae – green.
Remember that algae are the primary original source of the organic matter which dissolves into the ocean or sea to create seafoam.
What Colors Make Up Seafoam Green?
Seafoam green is predominantly green. That's for the simple reason that this pigment is essentially a shade of green. However, the color also contains a decent amount of blue. No wonder it's widely associated with ocean water.

Seafoam green also contains tints of gray. However, the gray hues are often difficult to make out since they're easily overshadowed by green.
What Colors Are Seafoam Green Similar To?
Seafoam green shares a striking similarity with mint green. The two pigments are so similar that they're often used interchangeably.

However, there are subtle differences between seafoam green and mint green. The primary differentiator between the two colors is the saturation of blue in them. Seafoam green contains a significant amount of blue tints compared to mint green.

Obviously, seafoam green and mint green are also assigned different hex codes. The former has a hex code of #93E9BE while the latter has a hex code of #3EB489.

The following are other colors that are notably similar to seafoam green: Aqua, Aquamarine, Cyan, Light Green, Spring Green, and Teal.
Is Seafoam Green Truly Green or Somewhat Bluish?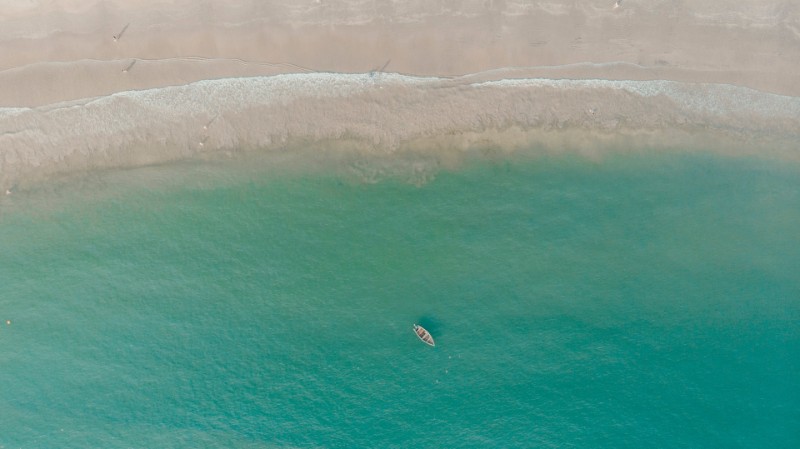 Another common confusion regarding seafoam green is whether the color is a true green or more bluish. As already indicated, seafoam green is a shade of green. That means it contains more saturation of green than blue.

Seafoam green, like its closer cousins such as aqua and teal, is among the several shades of green that are nestled between green and blue on the color wheel. But while this pigment is theoretically thought to be halfway between green and blue, the amount of green in it far exceeds the concentration of blue.
What Colors Can You Pair With Seafoam Green?
As one of the most versatile shades of green, seafoam blends well with numerous pigments. Notable ones include: Coral, Dusty Rose, Lilac, Salmon, Tangerine, Taupe, and White.
Where Did Seafoam Green Originate?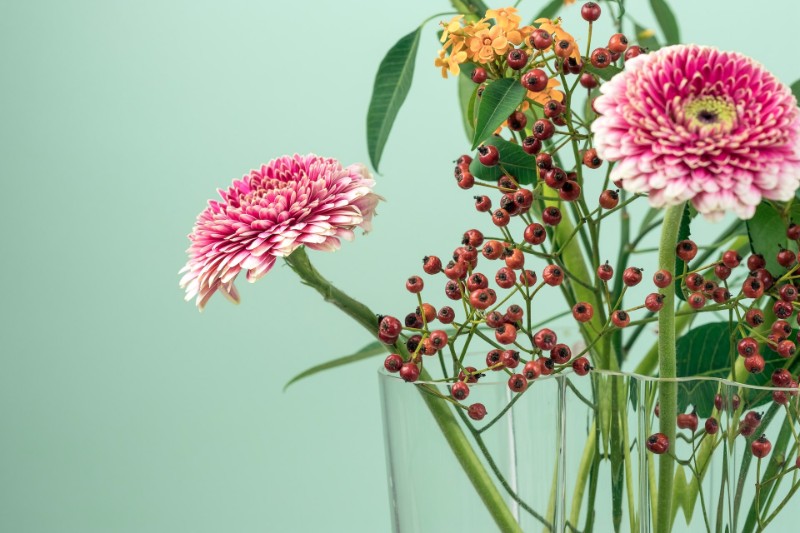 Pale green pigments like seafoam green have been around since at least the 1700s. These subtle hues of green were widely used by artists. However, the colors didn't initially receive widespread attention. At least not beyond the art industry.

Seafoam green, in particular, achieved global recognition a bit more recently – in the 1950s. The color began appearing in fashion runways, interior designs, and even in cars.

But it was not until 2001 that Crayola LLC introduced a crayon called seafoam green. The color's popularity literally exploded thereafter.
What Is The Meaning and Symbolism Of Seafoam Green?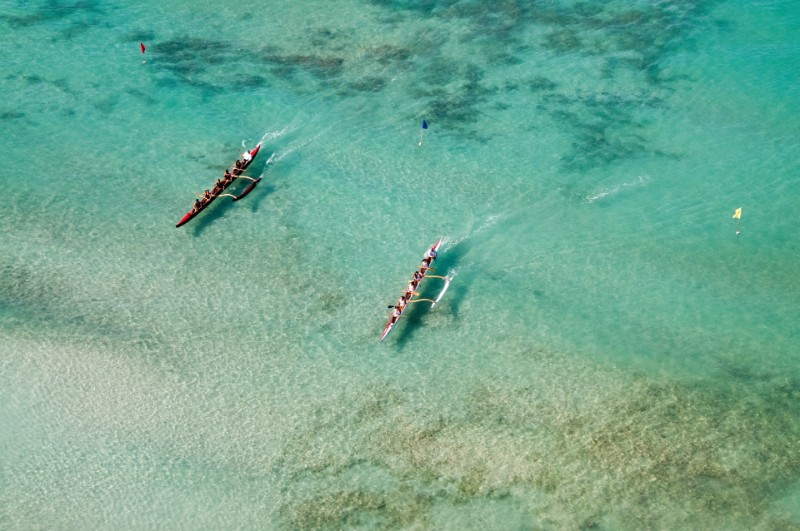 Seafoam green is one of the many shades of green associated with nature. That's due to its wide abundance in oceans and forests worldwide. The color can serve as a more elegant substitute for common nature-themed tints of green, such as jungle green.

As a color that resonates with nature, seafoam green can be quite rejuvenating and uplifting. Adding tints of this pigment to your designs can be a great way to inject more life into those projects. The color would especially suit healthy, organic products. But you might as well use it for any creations whose primary goal is to elevate the viewer's spirits.

Still on its association with nature, seafoam green can convey freshness and growth. The color evokes the freshness of the ocean, which it's named after. It can add a touch of novelty to your artwork while also conveying an underlying sense of continuity.

Seafoam green can also evoke feelings of youth and innocence. That's due to its paleness. If you're looking for the right color to go with your kid- or youth-themed designs, you certainly want to look in the direction of seafoam green.
Luck is another quality that resonates with seafoam green. Whether used on fashion accessories, automobiles, or paintings, seafoam can help attract good fortune into your life.

Last but not least, the fact that seafoam green contains blue – the color of the sky and ocean – means that it can convey a sense of tranquility. You could consider using the color when you want to bring balance and harmony to your art and designs.
Seafoam green can also stimulate an aura of serenity, making it suitable for using in interior décor. It's one of the colors to prioritize if you want to feel relaxed and comfortable in your surroundings.

However, seafoam green has negative connotations too. The fact that this color is inherently a shade of green speaks to its association with jealousy and envy. Ever heard of the phrase 'green with envy?'
Fortunately, it's possible to use seafoam green without your designs coming off as inspired by jealousy and envy. You only need to pair the color with the right pigments.
How Could You Use Seafoam Green?
Seafoam green is an excellent choice for any design or occasion where you wish to promote a sense of peace, relaxation, health, vitality, and freshness.

The following are notable areas where you could use this pigment;

1. Organic Product Design

Seafoam green is a trendy and eye-catching color that will certainly make your designs stand out. But as a shade of green – the color of Mother Nature – seafoam green would create a bigger impact if used for products about organic foods and healthy living.

2. Residential Interior Design

Seafoam green conveys a sense of warmth, freshness, and tranquility. That makes it perfect for using in interior designs.

Sleeping in a bedroom whose walls are bathed in seafoam green can be a splendid way to get better sleep for optimal daytime productivity. Similarly, furniture painted in seafoam green can create such a lasting impression on your guests that they'll forever be looking forward to visiting your home again.

What's more, using seafoam green in your home decorations is a creative way to reconnect with Mother Nature. The pigment can recreate the ambiance of picnic parks right within your home, keeping you perpetually in touch with nature's freshness.

Still on interior décor, you could designate seafoam green to your bathroom or kitchen walls. That's due to its uplifting qualities and clean character.

3. Hospital Interior Design

Although seafoam green is essentially green, the color contains a fair amount of blue. The two colors work synergistically to convey a feeling of calm and tranquility, which make them perfect for combating stress and mood swings.

Adding seafoam green to your hospital interiors can be an ingenious way to help your patients calm down. The color would especially suit the walls of psychiatric hospitals and palliative care centers.
How to Make Seafoam Green
Seafoam green is a naturally-occurring color. The pigment occurs when certain metals are exposed to oxygen or water for an extended duration of time, resulting in irreversible oxidation and hydrolysis.

Although it occurs naturally, seafoam green was not initially easy to make. To create the pigment, paint manufacturers had to mimic its natural formation process. Not only was this process long and tedious. It was also capital-intensive despite yielding limited volumes of the pigment.

But thanks to advancements in paint manufacturing, the seafoam green color can now be manufactured faster and with minimal capital investment. The easiest way to make seafoam green is to mix a basic blue and green, and then add small amounts of gray.

Here is how the process would typically unfold;

i. Add equal parts of blue and green to a color mixing bowl.
This will result in cyan.

ii. Add small amounts of gray to the cyan to produce seafoam green.

Be sure to add gray drop by drop. The essence is to darken the cyan color, eventually forming seafoam green. You could also add some white to the final design if you wish to lighten it further.
Final Word
Seafoam green is not only an eye-catching color. It's also one of the most versatile pigments and can fit into a variety of designs. There's no reason you wouldn't want to shortlist this color for your next project.