Last Updated on January 4, 2021
Water is everywhere: it's in our homes, our meals, our weather, our seas, and even our literature and the sciences. We need to drink about 8 glasses of it everyday so we stay hydrated. When summer rolls in, we look forward to going to the beach and swimming in the seas.
There are many people who love the rainy season because the weather is cooler. Civilizations have thrived near bodies of water. Ancient Egypt for instance, was built near the river Nile; while Ancient India flourished near the Indus.
Want to breathe new life to your ordinary works? Keep things flowing smoothly with these refreshing water fonts!
Cool Water Fonts
1. Plastic Sans
This contemporary distorted display typeface by Unio was inspired by a digital glitch to give your works just the right abstract touch.
2. Ink Tonic
Introducing a wet, free-spirited SVG brush font from Ayca Atalay. With hand-painted details such as translucent strokes and ink marks, it's the perfect addition to make your invitations, labels, and editorials look and feel authentic.
3. CHAOS Display Font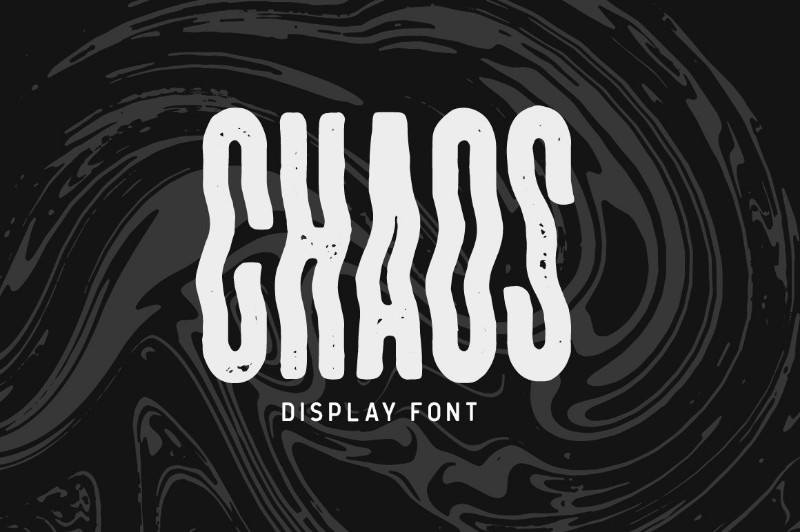 Brought to you by Mark Richardson, this custom type boasts of gritty, subtle textures that adds am edgy factor to the wavy effect. Use it to spice up your t-shirts, websites, and social media profiles.
4. Blue Liquid Marker Font
Creativeqube Design is proud to present this brush pen marker font that comes in 4 styles: Regular, Bold, Light, and Italic. It's pretty versatile, so don't hesitate to put on your labels, social media posts, headers, posters, and more.
Download Blue Liquid Marker Font
5. NN-DripIt
Want to make your audiences thirsty? Then try this all-caps gem from Nick Novell. With dripping liquid effect, it's recommended for use in branding or ad campaigns that feature water, milk, honey, or chocolate.
6. Handcrafted Octopus Font
This artistic typeface from the art director of Plainly Simple Store would look amazing on menus, posters, logos, tags, as well as business cards. The pack includes the Regular font, plus the Inverted style.
Download Handcrafted Octopus Font
7. Boatswain Fonts Family
For brave designers working on any nautical or marine-themed projects, this sans serif family from DGIM studio should hook you right in with its 6 sharp styles and bold presence. The pack also contains 7 monochrome style nautical vector elements to add flair to your works.
Download Boatswain Fonts Family
8. Sealife Font Family
This display font from Struvictory.art has beautiful oceanic patterns that come in 3 practical styles: Black, Inline, and Decorative. Buy it today and get the bonus seamless pattern and clipart elements, too.
9. Plop Liquid Font
Splashing its way into your toolkit is this decorative number from Gleb Guralnyk. You're bound to make waves thanks to its authentic lettering composition and playful effects.
10. Aquino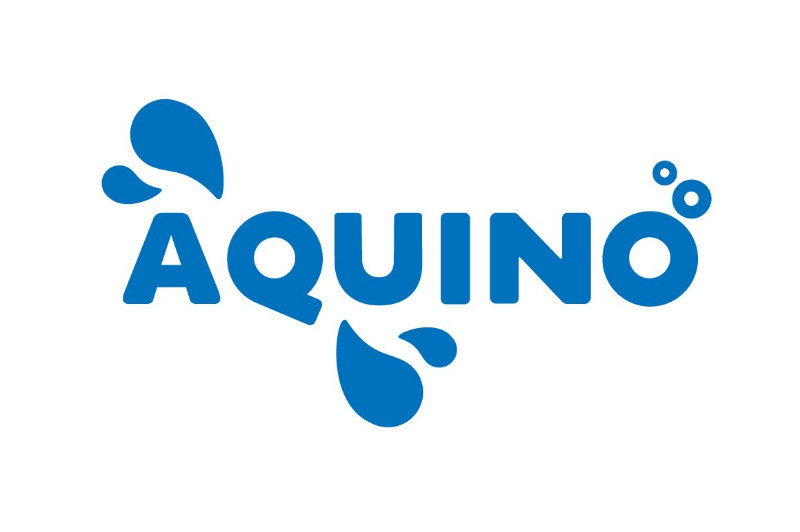 Looking for a practical aqua-themed typeface that you can also use for other purposes? Look no further than this clean, sans serif by Shaped Fonts (formerly known as phitradesign fonts). With Wide and Rough versions, it will look stunning on headlines, posters, presentations, logos, and business cards.